Photo Coverage: Andy Mientus, Max von Essen & More Celebrate York Theatre Company's NEO 10
The York Theatre Company just presented its one-night only benefit concert, NEO 10, celebrating up and coming musical theatre writers, on Monday evening, June 2, 2014 The York Theatre Company's home at Saint Peter's (entrance on East 54th Street, just east of Lexington Avenue). The NEO 10 concert featured songs by this year's NEO writers: Bobby Cronin, Gabriel Kahane, Shaina Taub, andSam Willmott. The evening will also include songs by guest writers (and past NEO honorees) Benj Pasek and Justin Paul. The evening, directed by Annette Jolles, with music direction by David Shenton, included previously announced performances by Starr Busby, Liz Callaway, Kate Ferber, Grace Mclean, Andy Mientus, Kristin Sieh, Phillipa Soo, and the ensemble from Marymount Manhattan College. BroadwayWorld brings you photos from the special event below!
NEO (an acronym for "New, Emerging, Outstanding") celebrates songwriters primed to pen the next generation of musicals. Since the first NEO concert 9 years ago -- recorded by England's JAY Records-- musical theatre fans and York supporters eagerly anticipate each incarnation. In this new NEO format, which began in 2012, the concert kicks off a year of activity for each writer. Each one will receive a fully funded developmental reading in the course of the year and is assigned an established producing mentor for the selected project.
For additional information, please visit the website at www.yorktheatre.org.
Photo Credit: Genevieve Rafter Keddy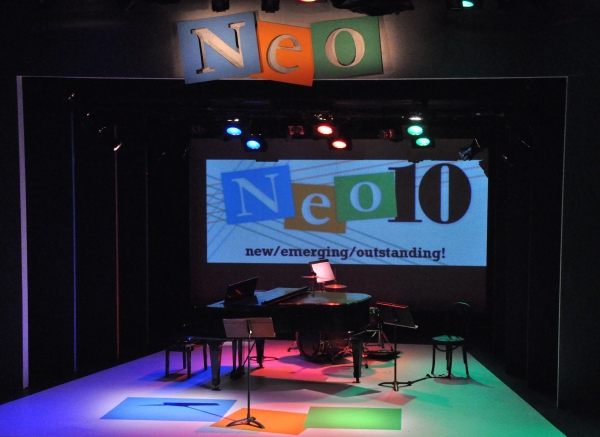 Welcome to NEO10

W. David McCoy (Chairman of the Board)

James Morgan (Producing Artistic Director)

Lisa Lambert

Lisa Lambert

Sam Willmott

Grace MacLean and Sam Willmott

Grace MacLean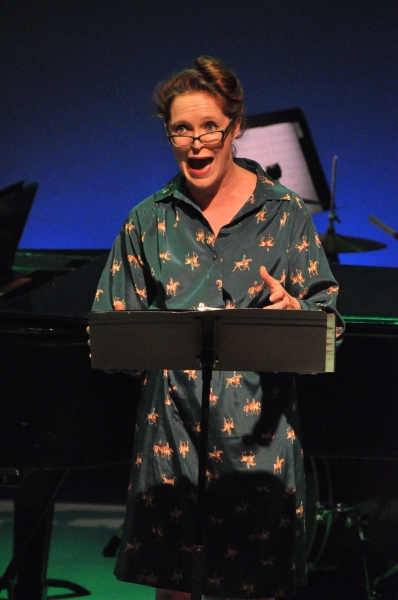 Grace MacLean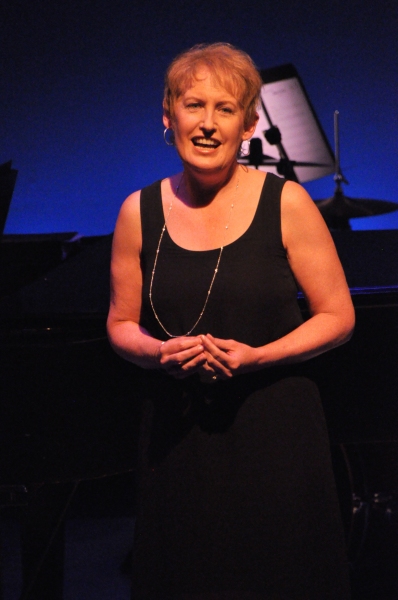 Liz Callaway

Liz Callaway

Alison Cusano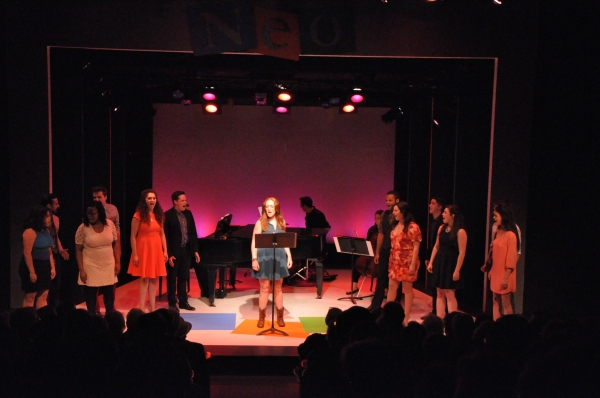 Alison Cusano and the Marymount Manhattan Ensemble-John Ammatuna, Andrew Bloon, Fatima Cadet-Diaby, Katrina Colletti, Melissa Hirsch, Sean Kovacks, Omar Mack, Angelo McDonough, Mackenzie Perpich, Jillian Sayegh, Nicolette Shin and Spencer Wilson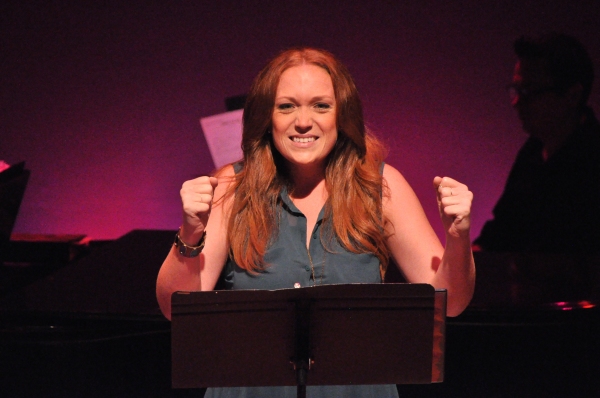 Alison Cusano

Stephen Flaherty

Stephen Flaherty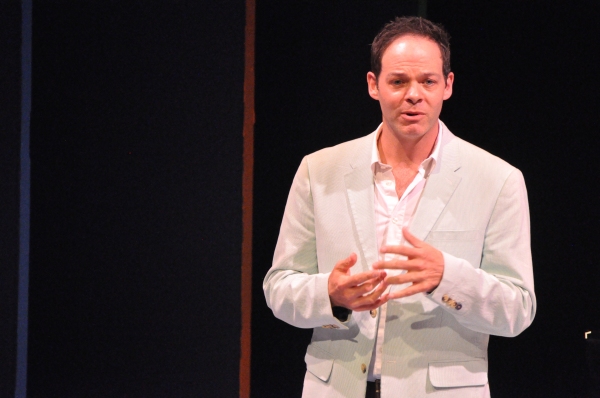 Bobby Cronin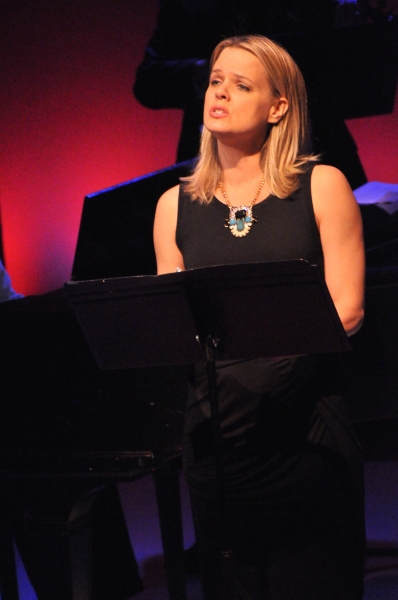 Amy Spanger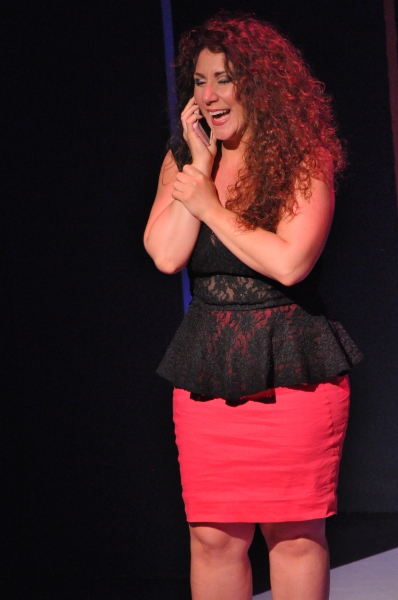 Marissa Perry

Claybourne Elder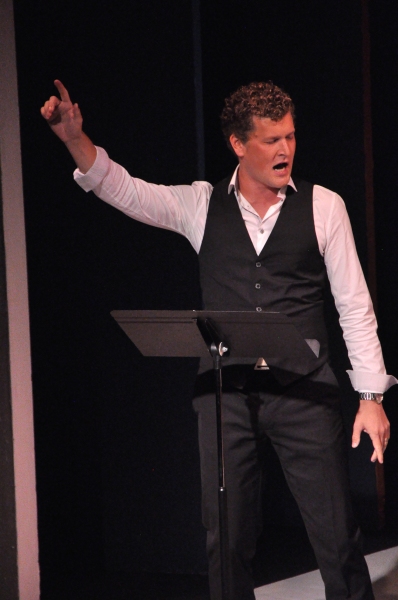 Patrick Dunn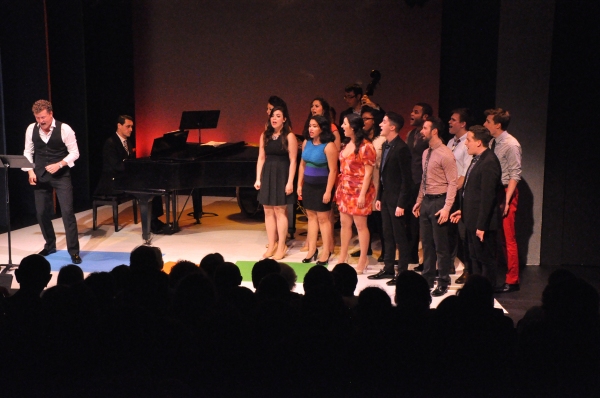 Patrick Dunn with Marymount Manhattan Ensemble-John Ammatuna, Andrew Bloon, Fatima Cadet-Diaby, Katrina Colletti, Melissa Hirsch, Sean Kovacks, Omar Mack, Angelo McDonough, Mackenzie Perpich, Jillian Sayegh, Nicolette Shin and Spencer Wilson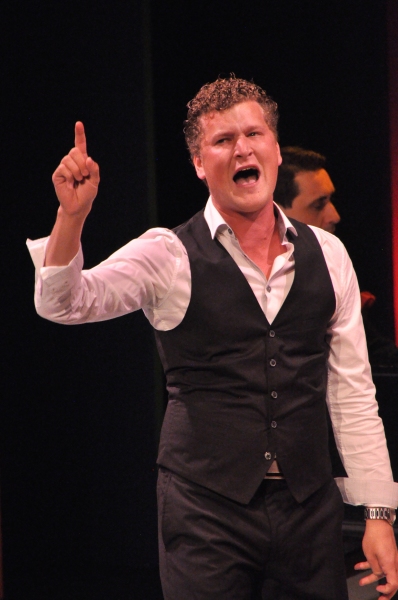 Patrick Dunn

Benj Pasek and Justin Paul greeting Ted Sperling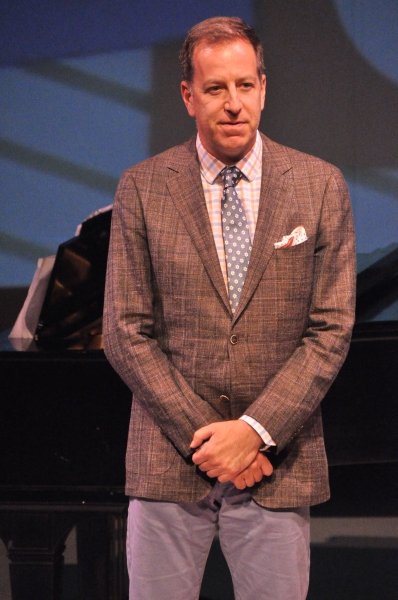 Ted Sperling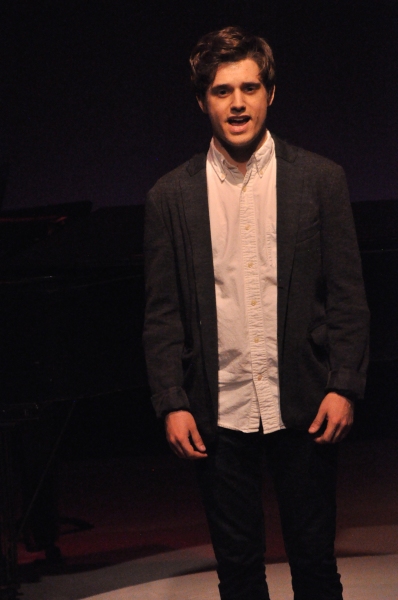 Andy Mientus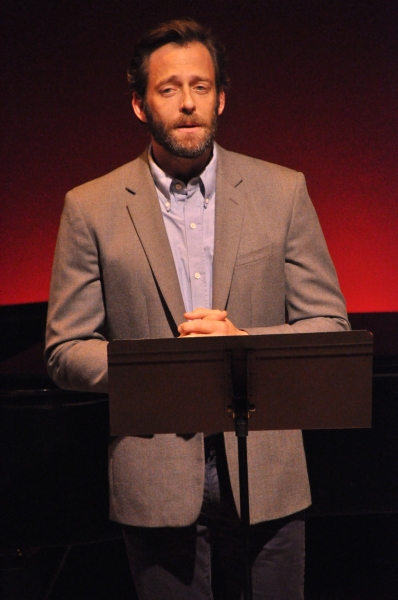 Ken Barnett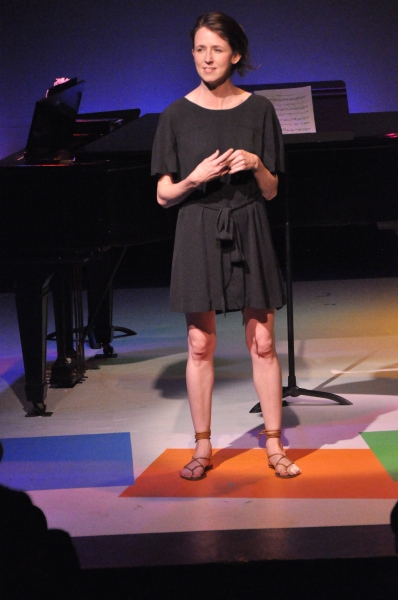 Kristin Sieh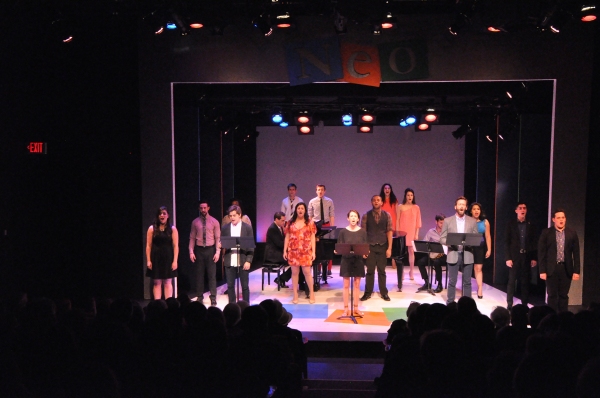 Andy Mientus, Kristin Sieh and Ken Barnett with the Marymount Manhattan Ensemble-John Ammatuna, Andrew Bloon, Fatima Cadet-Diaby, Katrina Colletti, Melissa Hirsch, Sean Kovacks, Omar Mack, Angelo McDonough, Mackenzie Perpich, Jillian Sayegh, Nicolette Shin and Spencer Wilson

Andrew Levine (Executive Director)

Jason Eagan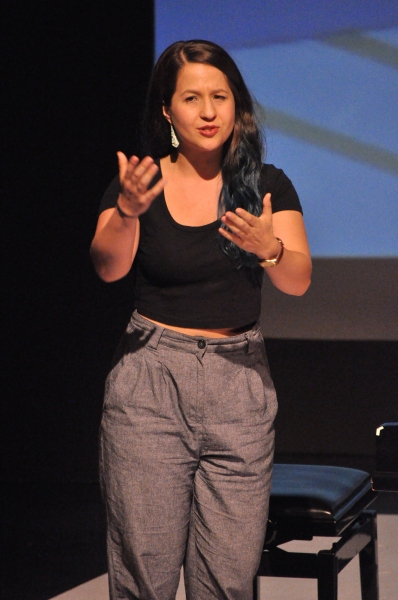 Shaina Taub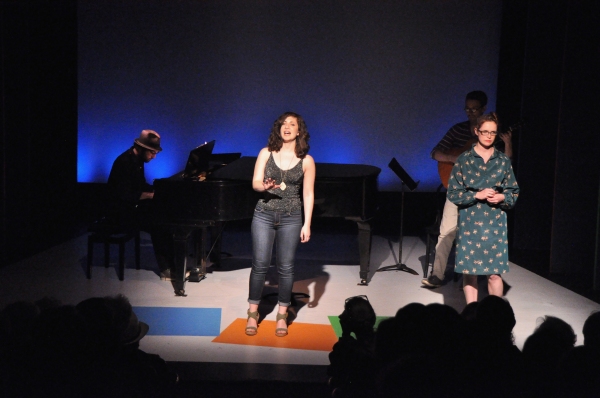 Kate Ferber and Grace MacLean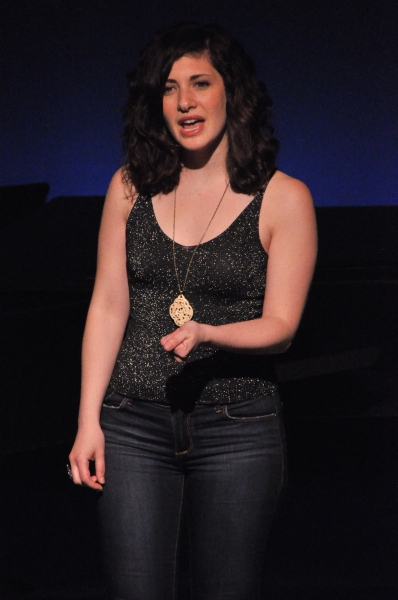 Kate Ferber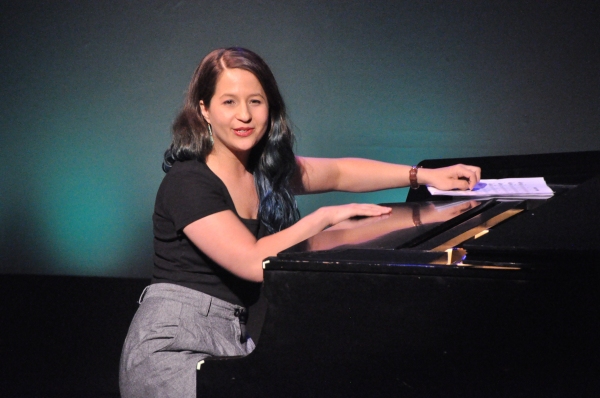 Shaina Taub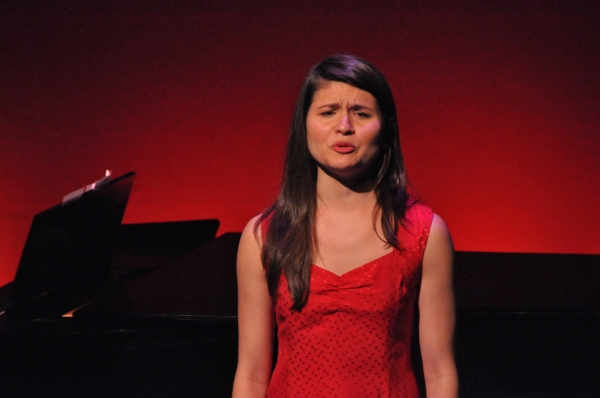 Phillipa Soo

Starr Bursby, Shaina Taub, Grace MacLean, Kate Ferber with musicans-Dave Melton, Mike Brun and Jacob Colin Cohen

Bobby Cronin, Sam Willmott and Shaina Taub

Musical Director David Shenton with Bobby Cronin, Sam Willmott and Shaina Taub

Alison Cusano and Patrick Dunn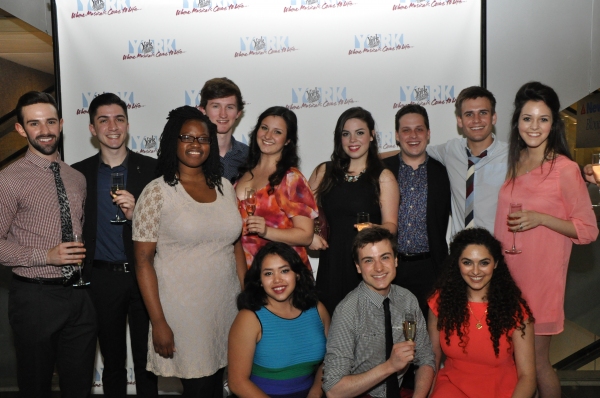 Marymount Manhattan Ensemble-John Ammatuna, Andrew Bloon, Fatima Cadet-Diaby, Katrina Colletti, Melissa Hirsch, Sean Kovacks, Omar Mack, Angelo McDonough, Mackenzie Perpich, Jillian Sayegh, Nicolette Shin and Spencer Wilson

Phillipa Soo and Grace MacLean

Daniel Rowan and Max von Essen

Daniel Rowan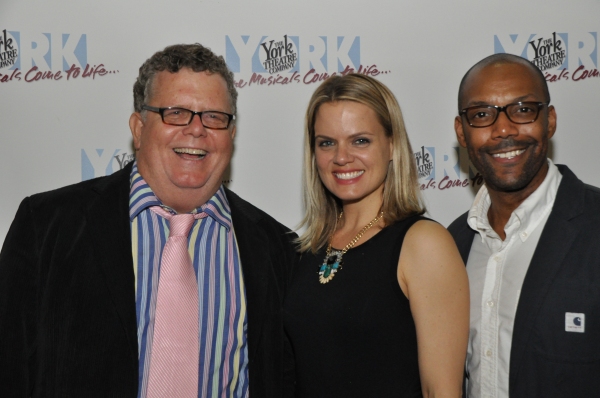 James Morgan, Amy Spanger and T. Oliver Reid

Jennifer Apple and David Shenton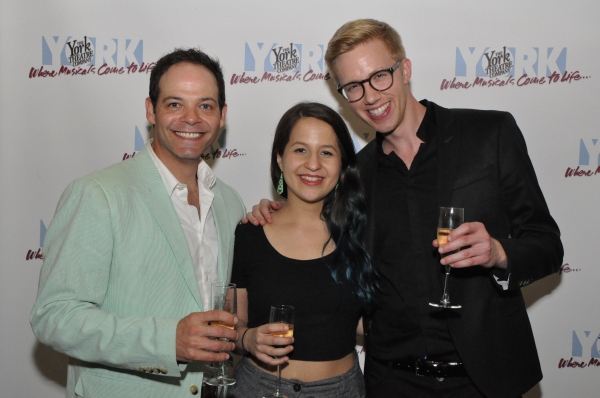 Bobby Cronin, Shaina Taub and Sam Willmott

Grace MacLean and W. David McCoy

David Krane and Stephen Cole

Andrew Levine and his wife Jeanine Pardey Levine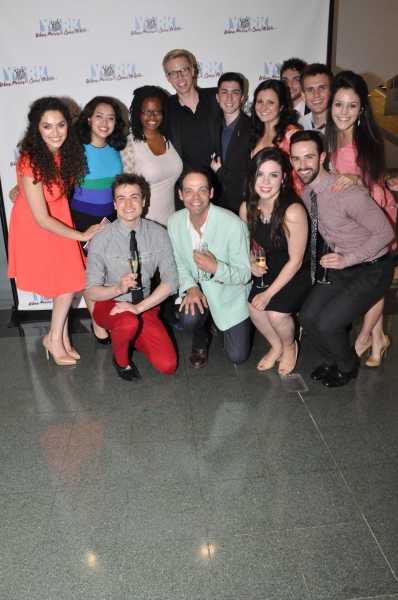 Bobby Cronin and Sam Willmott with members of Marymount Manhattan Ensemble-John Ammatuna, Andrew Bloon, Fatima Cadet-Diaby, Katrina Colletti, Melissa Hirsch, Sean Kovacks, Omar Mack, Angelo McDonough, Mackenzie Perpich, Jillian Sayegh, Nicolette Shin and Spencer Wilson