Photo Coverage: 2010 Village Voice Obie Awards
The 55th Annual Village Voice OBIE Awards were presented on Monday, May 17, 2010, at a ceremony held at Webster Hall in Manhattan. Co-hosted by Michael Cerveris and former OBIE winner Anika Noni Rose, the awards were presented by J. Smith Cameron, Marin Ireland, Linda Lavin, Hamish Linklater, Michael Shannon, and Jennifer Westfeldt. BroadwayWorld was on hand to celebrate and brings you complete photo coverage below.
Entertainment for the ceremony was provided by the cast and band of the Broadway musical Fela!, including Tony nominee Sahr Ngaujah, a 2009 Obie Award winner for his performance in the show's title role during its previous Off-Broadway engagement. The performance was introduced by former OBIE winner Lillias White, currently playing "Mama Kuti" on Broadway. Antibalas, the nationally acclaimed, Brooklyn-based Afrobeat music collective to which Fela!'s band members belong, performed at the after-party that followed the ceremony.
Informally structured, with no strict categories, The Village Voice OBIE Awards honor excellence in every aspect of theater. Unlike most other entertainment awards, The Village Voice OBIE Awards publish no nominations. In the conviction that creativity is not competitive, the judges may give multiple OBIEs in any category, or even invent new categories, to reward exceptional artistic merit.
The Voice's chief theater critic, Michael Feingold, who chaired the OBIE Awards committee again this year, was recently honored as a finalist for the 2010 Pulitzer Prize in Criticism. The Pulitzer jury recognized Feingold "for his engaging, authoritative drama reviews that fuse passion and knowledge as he helps readers understand what makes a play or a performance successful."
His fellow judges this year included Voice critic Alexis Soloski and four guest judges: Andy Propst of AmericanTheaterWeb.com and TheaterMania, who also served as secretary to the committee; Kristin Marting, co-founder and current Artistic Director of HERE Arts Center, productions at which have received a total of 14 Obie Awards; Ralph B. Pena, a founding member and current Artistic Director of Ma-Yi Theater, a 2003 Obie Award winner for his work on Ma-Yi's The Romance of Magno Rubio; and three-time Tony Award nominee Martha Plimpton, winner of a 2001 Obie for her performance in Hobson's Choice, and currently filming a recurring role (Atlantic Theater Company).
OBIE WINNERS 2010
The Sustained Achievement Award
David Greenspan
Best New American Play (w/check for $1000)
Annie Baker, CIRCLE MIRROR TRANSFORMATION and THE ALIENS
Performance
Ensemble, CIRCLE MIRROR TRANSFORMATION (Playwrights Horizons)
(Reed Birney, Tracee Chimo, Peter Friedman, Deirdre O'Connell, Heidi Schreck)
Dane DeHaan, THE ALIENS (Rattlestick Playwrights Theater)
Jonathan Hammond, THE BOYS IN THE BAND (Transport Group)
Marc Damon Johnson, THE BROTHER/SISTER PLAYS (Public Theater)
Laurie Metcalf, A LIE OF THE MIND (The New Group)
Wendell Pierce, sustained excellence of performance
Juliet Rylance, AS YOU LIKE IT (Bridge Project/BAM)
Rocco Sisto, sustained excellence of performance
Playwriting
Enda Walsh, THE NEW ELECTRIC BALLROOM (Druid Theatre / St. Ann's Warehouse)
Directing
Sam Gold, CIRCLE MIRROR TRANSFORMATION (Playwrights Horizons) and THE ALIENS (Rattlestick Playwrights Theater)
Pam MacKinnon, CLYBOURNE PARK (Playwrights Horizons)
Design / Music
Steven Dufala and Billy Blaise Dufala (machine design), MACHINES MACHINES
MACHINES MACHINES MACHINES MACHINES MACHINES (rainpan 43 /
HERE Arts Center)
Stephin Merritt (music & lyrics), CORALINE (MCC Theater)
Tyler Micoleau, sustained excellence of lighting design
Neil Murray (sets and costumes), Malcolm Rippeth (lighting), Gemma Carrington and Jon Driscoll (projection design), BRIEF ENCOUNTER (Kneehigh Theatre / St. Ann's Warehouse)
Special Citations
Ariane Mnouchkine & Théâtre du Soleil, LES ÉPHÉMÈRES (Lincoln Center Festival)
Taylor Mac, THE LILY'S REVENGE (HERE Arts Center)
The Ohio Theatre
Hoi Polloi and Rachel Chavkin, THREE PIANOS
(Hoi Polloi: Alec Duffy, Dave Malloy, and Rick Burkhardt) (Ontological)
Philippe Quesne and Gaëtan Vourc'h, L'EFFET DE SERGE (Vivarium Studio / Under the Radar)
Chris Wells, SECRET CITY
The Ross Wetzsteon Award (w/check for $1000)
Foundry Theatre
Obie Grants
Harlem School of the Arts
Ontological Incubator
Vampire Cowboys
For more information about the Obie Awards, and a complete winners list, please visit: Obies.villagevoice.com
Photo Credit: Linda Lenzi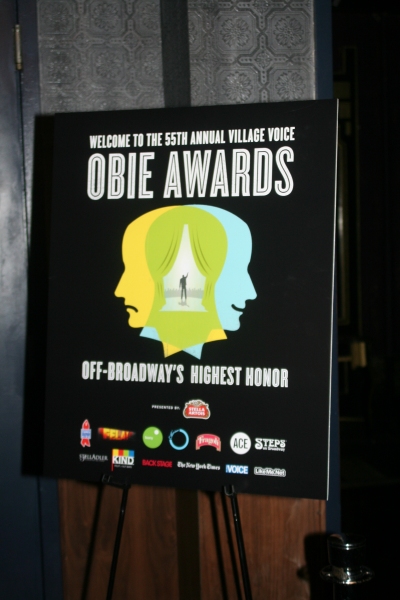 Welcome to the Obie Awards!

Co-Host Anika Noni Rose

Co-Host Michael Cerveris

Anika Noni Rose and Michael Cerveris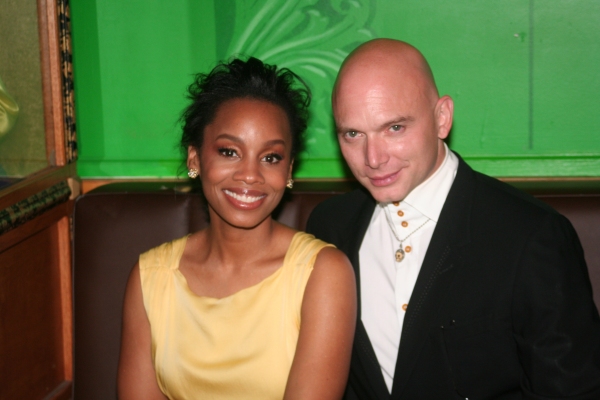 Anika Noni Rose and Michael Cerveris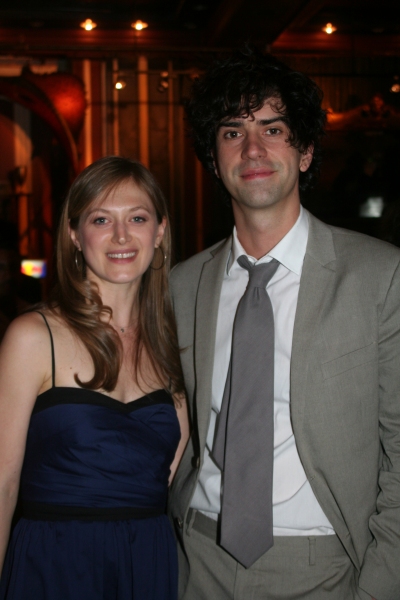 Marin Ireland and Hamish Linklater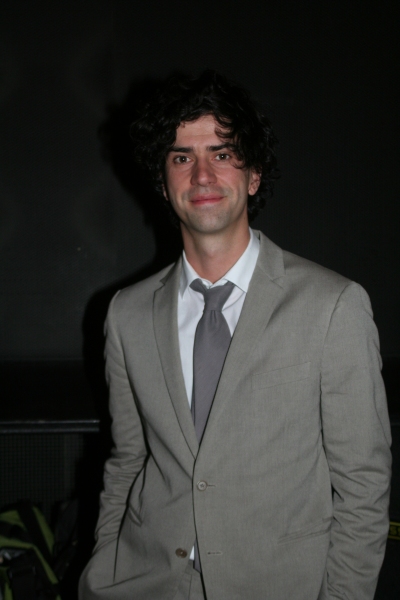 Hamish Linklater

David Cromer and David Mogentale

Marin Ireland and Michael Cerveris

David Greenspan

Jonathan Hammond and Mart Crowley

Mart Crowley, Jonathan Hammond and Jack Cummings III

Peter Friedman and Caitlin O'Connell

David Drake

Kevin Isola

Lillias White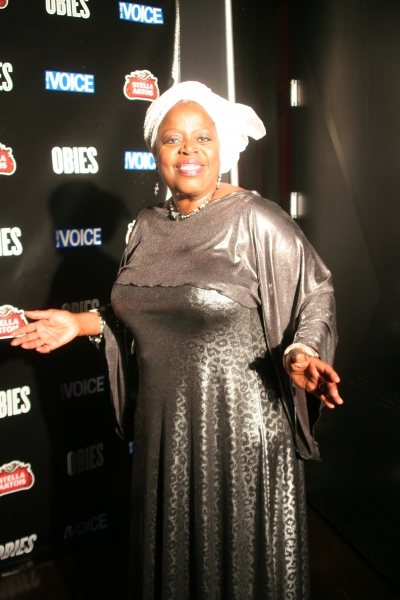 Lillias White

Lillias White and James Stovall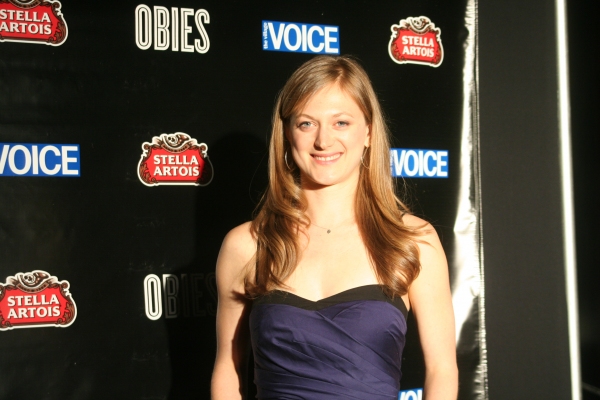 Marin Ireland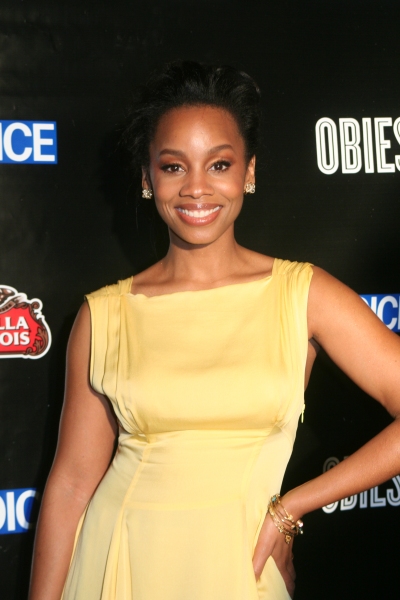 Anika Noni Rose

Anika Noni Rose

Lillias White and Anika Noni Rose

Michael Cerveris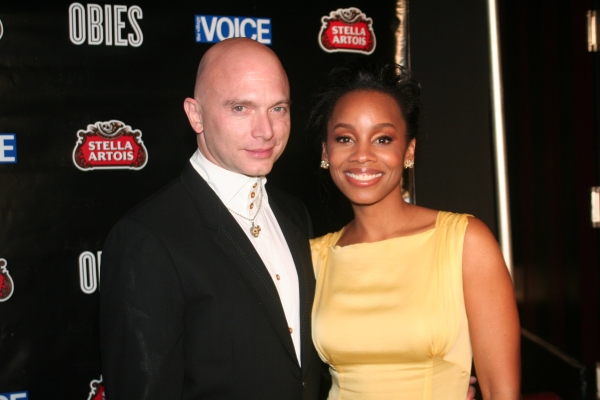 Michael Cerveris and Anika Noni Rose

Lillias White, Michael Cerveris and Anika Noni Rose

Jonathan Hammond and Mart Crowley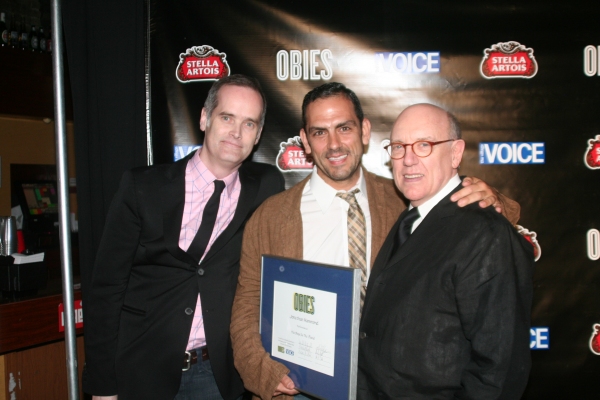 Jack Cummings III, Jonathan Hammond and Mart Crowley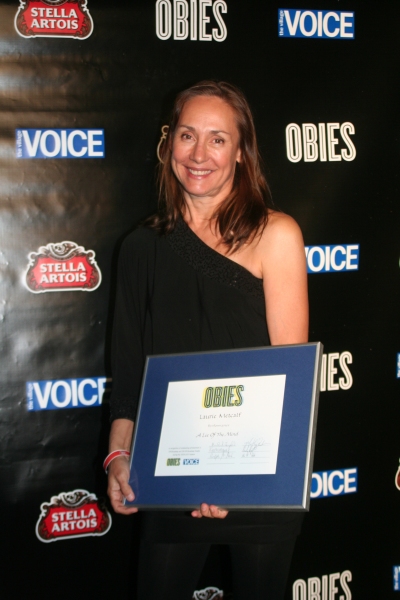 Laurie Metcalf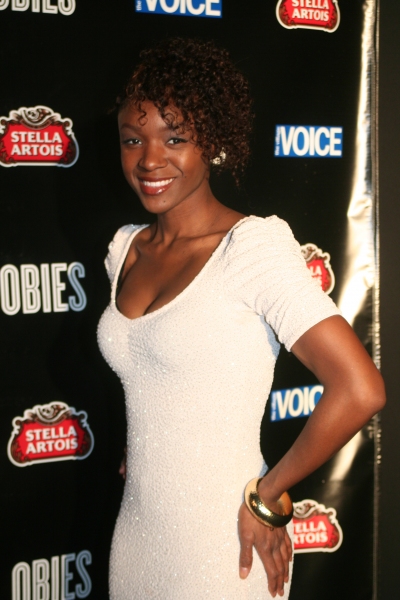 Saycon Sengbloh

Saycon Sengbloh

Saycon Sengbloh and Edward Nahem

Rocco Sisto

Pam MacKinnon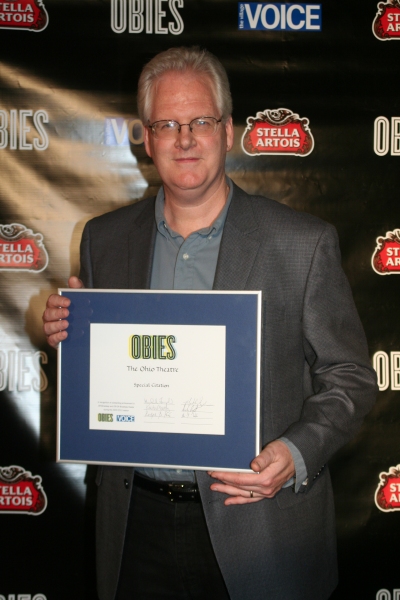 Robert Lyons (The Ohio Theater)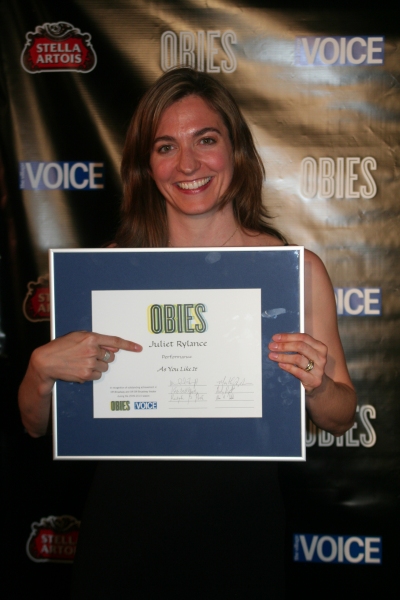 G.T. Upchurch accepting on behalf of Juliet Rylance

Sam Gold accepting on behalf of Diane Detlaan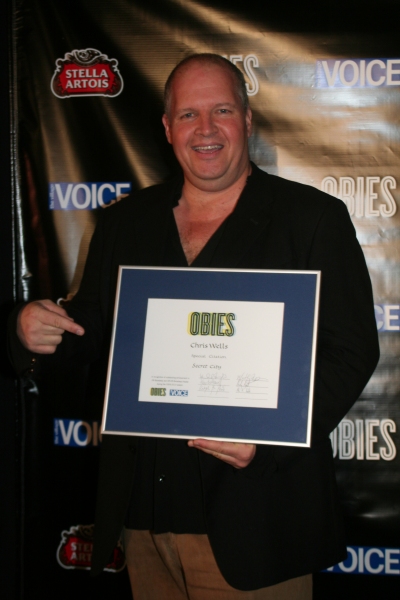 Chris Wells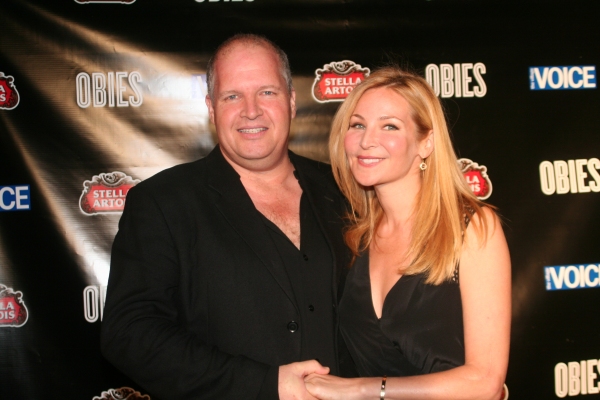 Chris Wells and Jennifer Westfeldt

Jennifer Westfeldt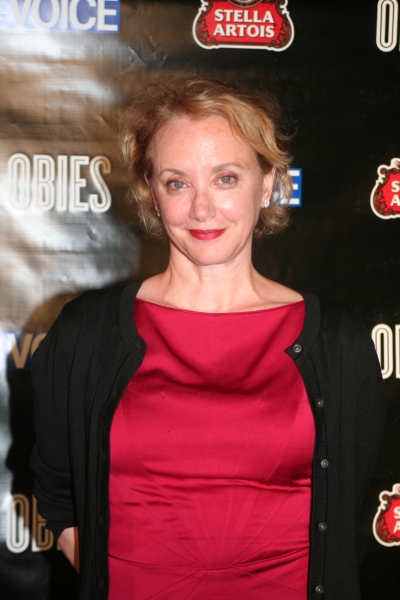 J Smith-Cameron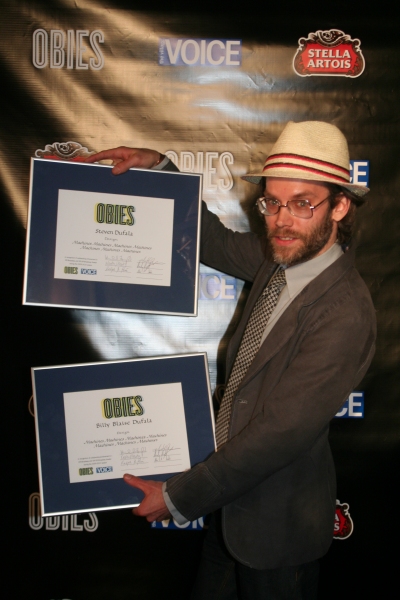 Steven Dufala accepting on behalf of himself and Billy Blaise Dufala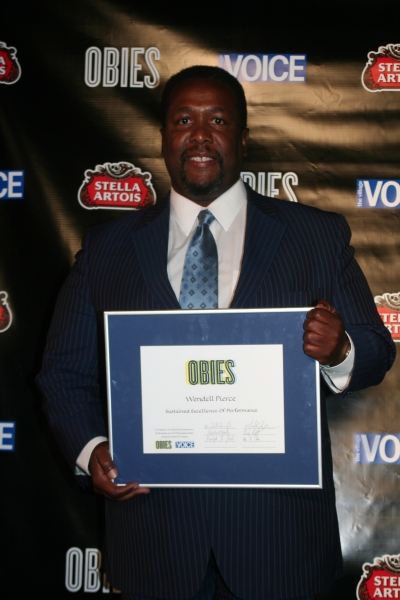 Wendell Pierce

Wendell Pierce and Gail Parenteau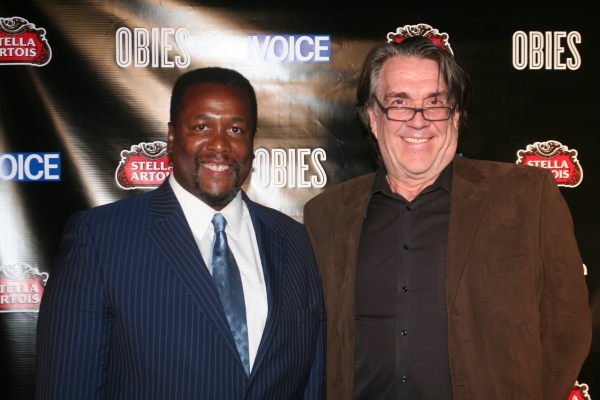 Wendell Pierce and Steve DiLauro

Gaetan Vourc'h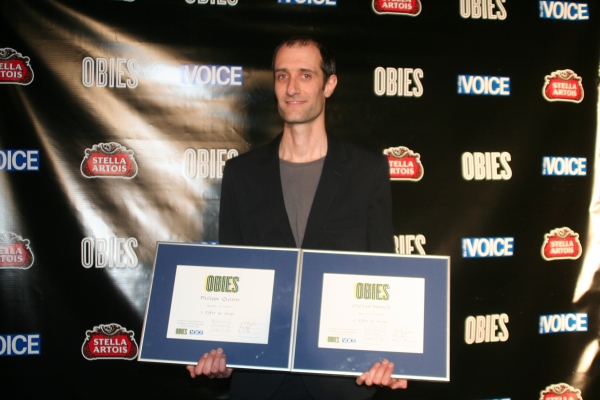 Gaetan Vourc'h accepting for himself and Philippe Quesne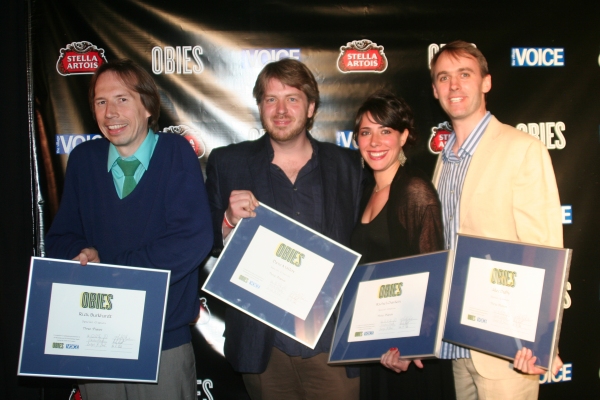 Rick Burkhardt, Dave Malloy, Rachel Chavkin and Alec Duffy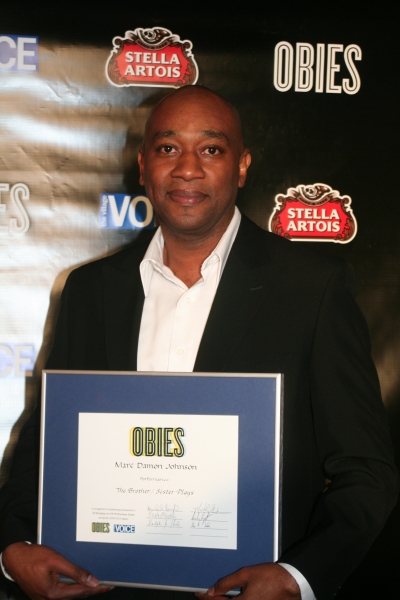 Marc Damon Johnson

Laura Roumanos accepting on behalf of Gemma Carrington and Jon Driscoll and Bill Updegraff accepting on behalf of Neil Murray and Malcolm Rippeth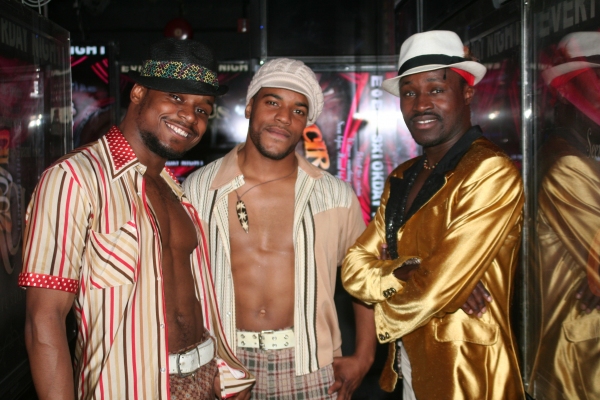 Ryan H. Rankine, Daniel Soto and Ismael Kouyate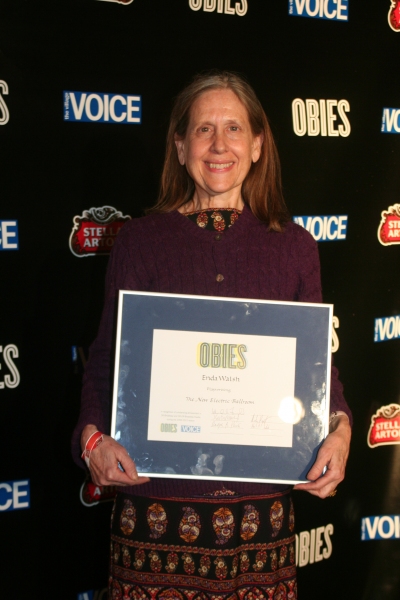 Marilynn Donini accepting on behalf of Edna Walsh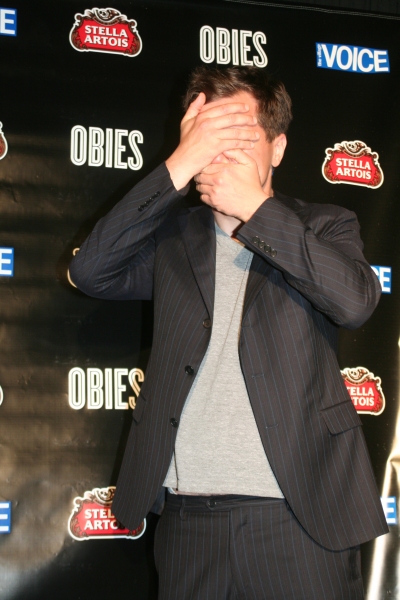 Michael Shannon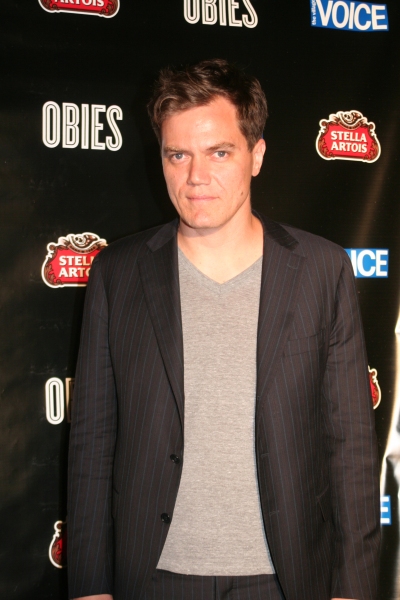 Michael Shannon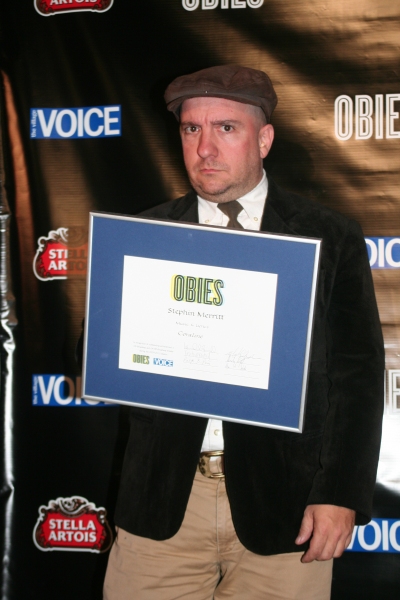 Stephen Merritt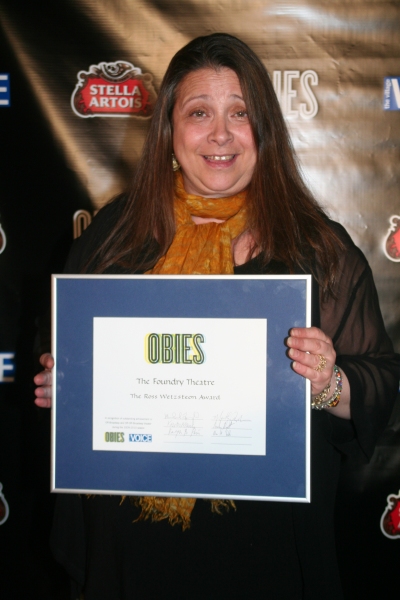 Melanie Joseph (The Foundry Theater)

Abby Marcus, Qui Nguyen and Robert Ross Parker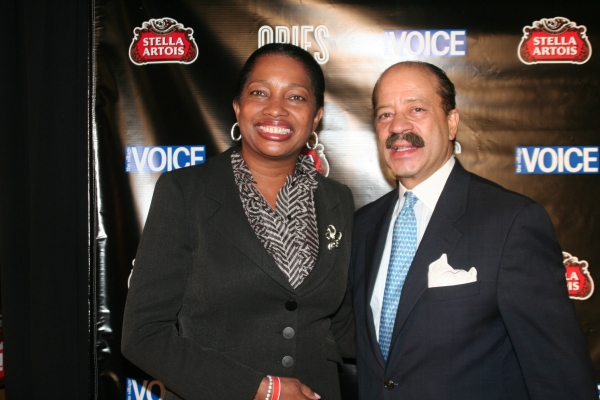 Janice Savin Williams and Charles J. Hamilton Jr. accepting the Grant for the Harlem School of the Arts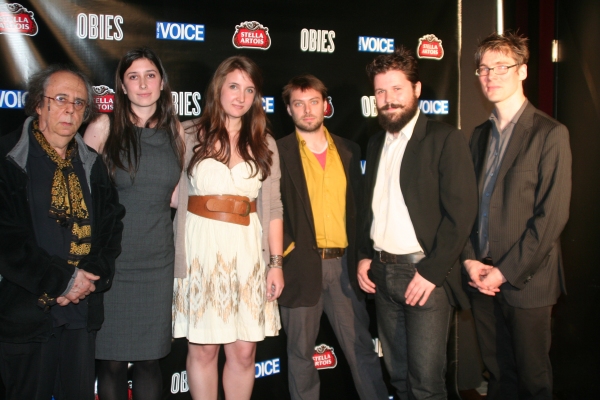 Richard Foreman, Shannon Sindelar, Samara Naeymi, Travis Just, Brendan Regimbal and Peter Ksander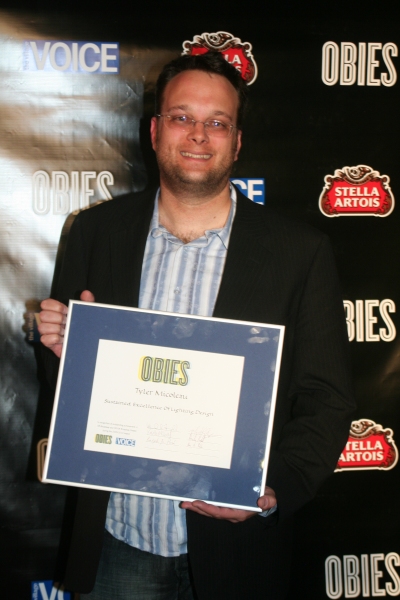 Tyler Micoleau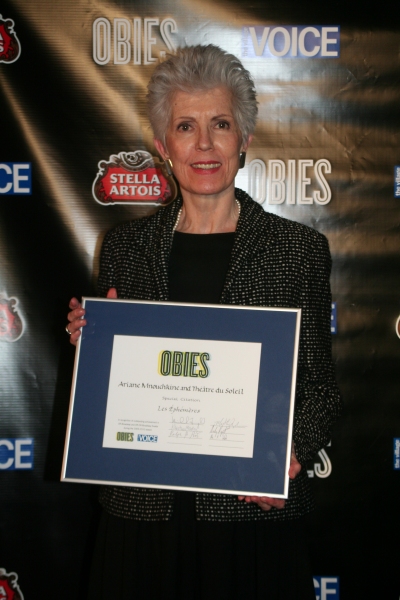 Carmen Kovens accepting on behalf of Ariane Mnouchkine and Theatre du Soleil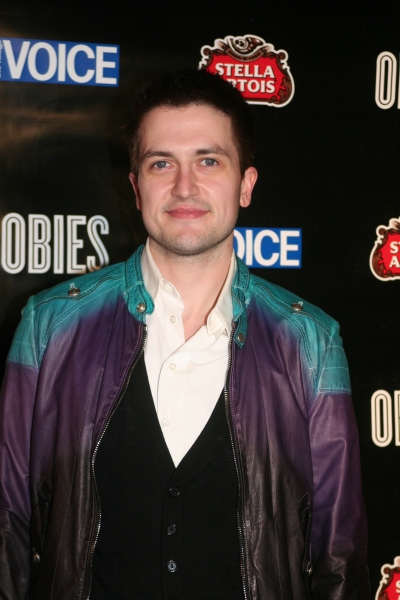 Charlie Ward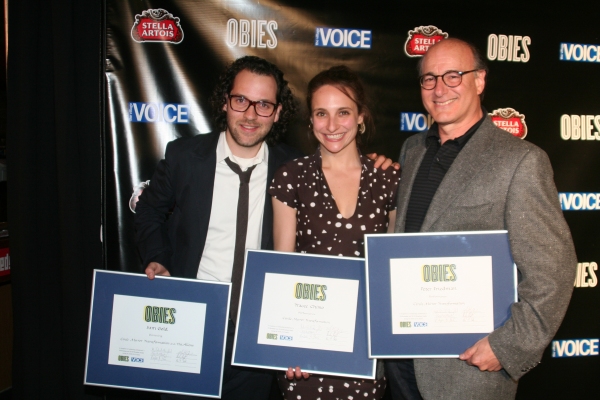 Sam Gold, Tracee Chimo and Peter Friedman

Taylor Mac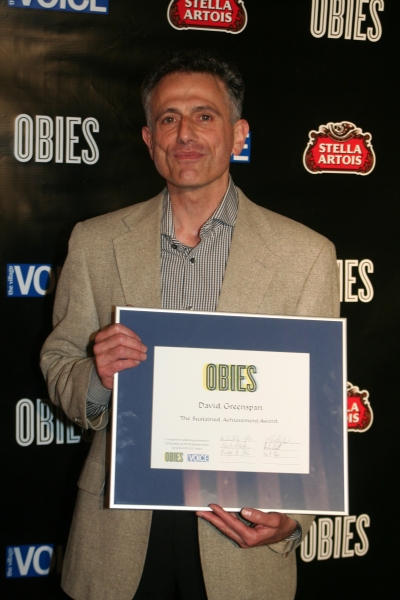 David Greenspan

Sahr Ngaujah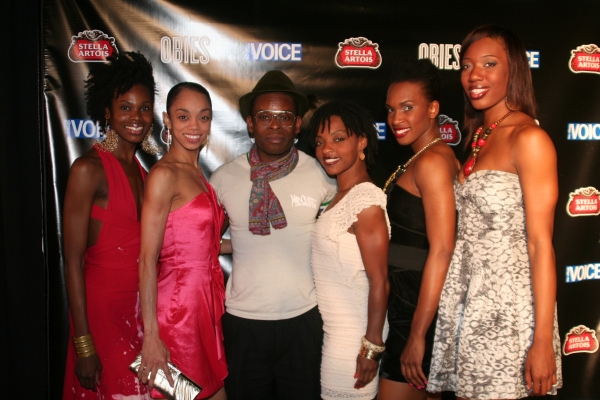 Chanon Johnson, Nicole Chantal, Sahr Ngaujah, Aimee Graham, Elasea Douglas and Hettie Barnhill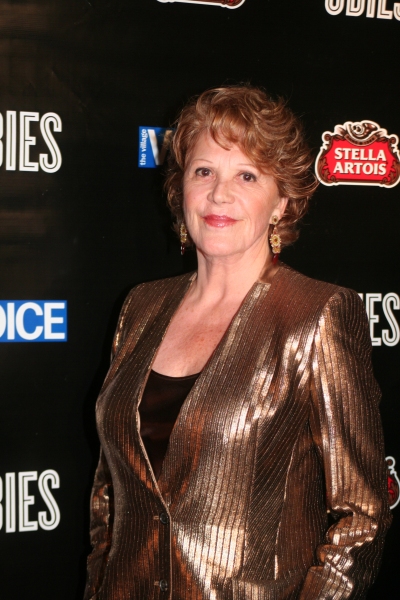 Linda Lavin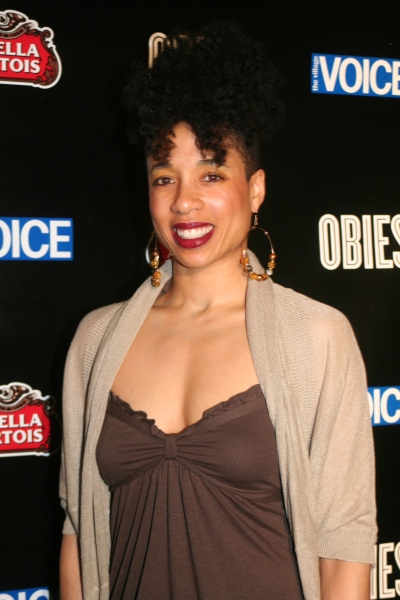 Jill Vallery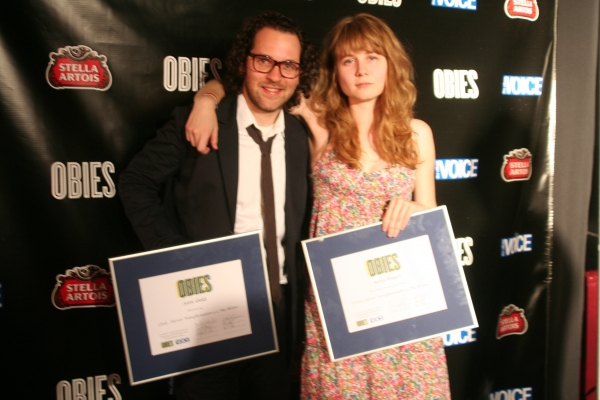 Sam Gold and Annie Baker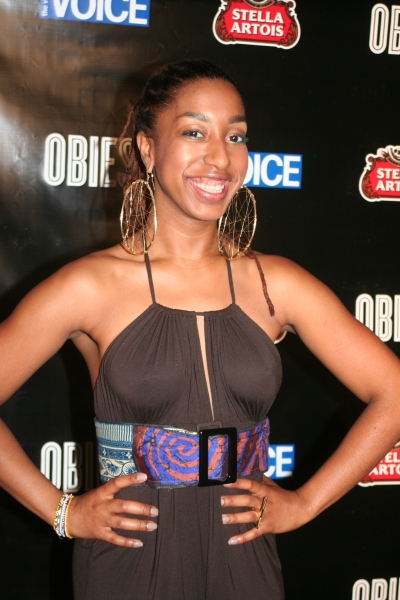 Catherine Foster

Hettie Barnhill, Catherine Foster and Elasea Douglas

Hettie Barnhill, Catherine Foster, Ryan H. Rankine and Elasea Douglas