Latest News on Foundry Theatre
Foundry Theatre News
Soho Rep to Present the World Premiere of Kate Tarker's MONTAG in October
by Chloe Rabinowitz - Sep 12, 2022
Soho Rep will present Montag, written by Kate Tarker, directed by Dustin Wills and with original opera music by Daniel Schlosberg. The world premiere production of Montag runs October 12–November 13 at Soho Rep.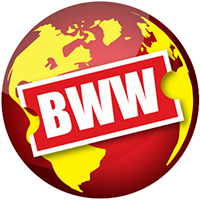 Proctors Collaborative Offers Well-Rounded Entertainment Across Venues This September
by Stephi Wild - Sep 1, 2022
Proctors Collaborative is excited to feature the next block of upcoming shows coming to Schenectady, Albany and Saratoga Springs.
Pearl Side Community Arts Festival Comes to theREP
by Stephi Wild - Aug 25, 2022
Capital Repertory Theatre (theREP) joins forces with artistic and community partners for the Pearl Side Community Arts Festival, a five-day celebration of Capital Region arts and community service, taking place September 8-12.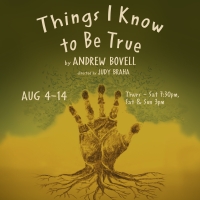 Great Barrington Pubic Theater to Present THINGS I KNOW TO BE TRUE in August
by Chloe Rabinowitz - Jul 21, 2022
The GB Public Theater 2022 mainstage season continues Aug.4 – Aug 14 with an evocative, penetrating drama about the vicissitudes and complexities of family dynamics, self-identity and the nature and meaning of love today - Things I Know to be True.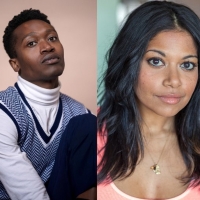 Ato Blankson-Wood, Rebecca Naomi Jones, Darius de Haas & More to Star in AS YOU LIKE IT at Free Shakespeare in the Park
by Chloe Rabinowitz - Jul 6, 2022
The Public Theater announced complete casting today for the Free Shakespeare in the Park production of Public Works' AS YOU LIKE IT, closing out the 60th Anniversary Season at The Delacorte Theater. Featuring music and lyrics by Shaina Taub and more.
Soho Rep Announces 2022-23 Season Featuring Three World Premieres
by Chloe Rabinowitz - Jun 21, 2022
Soho Rep today announced its 2022–23 season, consisting entirely of large-scale works by early-career artists that have been commissioned by the organization.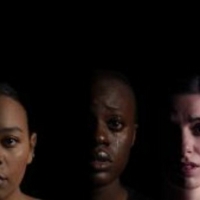 Troy Foundry Theatre Obtains Rights To Perform FOOTFALLS, ROCKABY & NOT I By Samuel Beckett
by Marissa Tomeo - May 29, 2022
What do you see in the dark? A mouth or a chair? What do you hear? Are those footsteps? There is someone else there. Is this a memory? When did it start? Remember. Hold onto it. Is that a cry from within? Or All those inner screams that crave to be let out.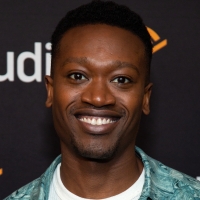 Ato Blankson-Wood Joins New Musical Pilot HISTORY OF A PLEASURE SEEKER on Hulu
by Michael Major - May 26, 2022
Tony Award-nominee Ato Blankson-Wood has joined the cast of History of a Pleasure Seeker, a new musical series pilot on Hulu. Blankson-Wood will join Carla Woodcock, Callum Kerr, Lesley-Ann Brandt, Olumide Olorunfemi, and Bebe Bettencourt in the upcoming project.
Performance Space New York to Present Ariana Reines' 24-Hour Performance DIVINE JUSTICE
by Chloe Rabinowitz - May 25, 2022
Contemporary American culture is on trial, and the worst woman in the world is on hand to help figure out what's wrong with us. Performance Space New York will present DIVINE JUSTICE, Ariana Reines' 24-hour durational drama situating the feminine as the presumed authority of justice.
Foundry Theatre Videos
STAGE TUBE: Mike Daisey Makes Appearance at OCCUPY BROADWAY
by BroadwayWorld TV - Dec 5, 2011
On December 2, 2011 New York artists introduced tourists and New Yorkers going to Broadway shows or shopping themselves into debt to the idea of occupation as creative resistance with non-stop free performances. Occupy Broadway set up in a privately owned public space (POPS) near Times Square, turning once blandified space into a space for cultural production.