Jennifer Diamond Reunites with Richard Jay-Alexander at Joe's Pub 3/27
Jennifer Diamond is set to make her Joe's Pub solo debut on March 27th, at 9:30 P.M. After selling out at FEINSTEIN'S/54 BELOW, with her debut act, IT MY FIRST TIME: PLEASE BE GENTLE, she's bringing it to the LES's music hot-spot with IT'S MY FIRST TIME: DOWNTOWN EDITION. Both were directed by longtime pal Richard Jay-Alexander.
Today, Jay-Alexander, in a FB Post, revealed that there would be Special Guests added to DOWNTOWN EDITION:
"One week from tonight, at JOE'S PUB, you won't want to miss seeing the "DOWNTOWN EDITION" of Jennifer Diamond's IT'S MY FIRST TIME ..... It's gonna be waaaay fun and we have some VERY SPECIAL friends/guests joining us: Samantha Massell (from Broadway's most recent FIDDLER ON THE ROOF), Tori Murray (from RUTHLESS! The Musical) and Christopher Sieber (TOO MANY SHOWS TO LIST HERE because the show is about Jen!) Our Musical Director, Joseph Thalken is leading our hot band and drinking and laughter are wildly encouraged. Bring some tissues, too, ..... JUST IN CASE. See ya there! WARNING: Showtunes are ALIVE & WELL below 14th Street (Yes, Dolly Levi, you read that correctly)."
Jay-Alexander and Diamond first worked together on LES MISERABLES and a number of benefits, and he found her uniquely talented and versatile enough to put a special spin on a debut act for her, visiting her arrival into the business, her story as an up-and-coming actress and all the good and bad (and bad) that goes with it. New material has been added and, of course, new stories continue in the saga of "Girl comes to New York to Take Broadway By Storm."
Jennifer made her Carnegie Hall debut singing with Kristin Chenoweth in "The Evolution of a Soprano", also directed by Jay-Alexander and has previously been on the Joe's Pub stage, for various benefits produced by BroadwayWorld. She recently concluded her Off-Broadway debut in the hilarious RUTHLESS! The Musical and was seen in the MUNY'S star-studded production of INTO THE WOODS as Florinda, one of the Stepsisters, directed by Gary Griffin, with Heather Headley as The Witch and Rob McClure & Erin Dilly as the Baker and his wife.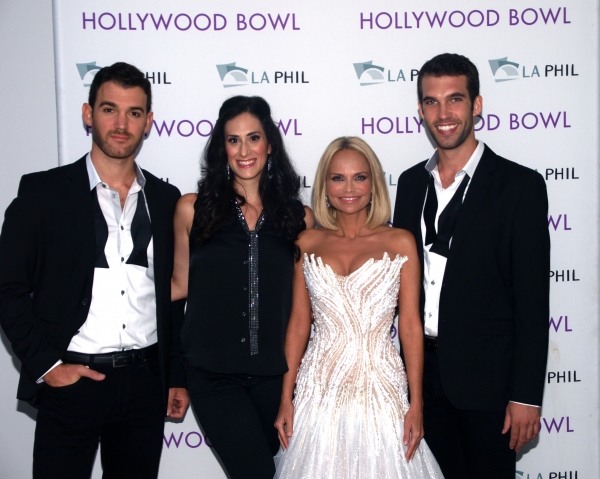 Jennifer toured with Kristin Chenoweth, to Australia, singing at all the continent's major venues, including The Sydney Opera House and performed with her, also, at the Hollywood Bowl. She also performed in a gorgeous production of LES MISERABLES at The MUNY, playing The Factory Girl. She had the pleasure of sharing the stage with Norm Lewis and Hugh Panaro. She has also appeared on the popular webseries Submissions Only, playing Belinda Tattenbaum. Other credits include the Cutting-Edge Composer's concert that was part of the New York Musical Theatre Festival and a benefit concert for the Broadway Dreams Foundation as part of the New York faculty. Jennifer had the pleasure singing "I Will Never Leave You" from Side Show with Eden Espinosa. Jennifer was also seen starring as "Lucy" in the Jekyll & Hyde NYC Concert (opposite Robert Petkoff) under the coaching of Frank Wildhorn. Other credits include Man of La Mancha, Fiddler on the Roof (Barrymore nomination), CATS, Evita, and the national tour of If This Hat Could Talk (starring Melba Moore and Stephanie Mills).
This summer, Ms. Diamond will be headed to the Pennsylvania Shakespeare Festival in EVITA.
The evening features Musical Director Joseph Thalken, Dick Sarpola on Bass, Perry Cavari on Drums and Nate Brown on Guitar.