HOW TO RAISE A SELF-DRIVEN CHILD Comes to Town Stages
Town Stages announces How to Raise a Self-Driven Child on Monday, September 24, 2018 at 6pm. Tickets are $35 in advance ($50 at the door) and are available at https://www.eventbrite.com/e/how-to-raise-a-self-driven-child-tickets-47927510474.
How much control should you give your child over his or her own life? And at what age should you start? Hear William Stixrud, PhD and Ned Johnson, authors of the new and groundbreaking book "The Self-Driven Child," explain the science behind radically rethinking your role as a parent in order to foster your child's capacity for resilience, success and optimal development.
Hosted by Portfolio School.
A few years ago, Bill Stixrud and Ned Johnson started noticing the same problem from different angles: Even high-performing kids were coming to them acutely stressed and lacking motivation. Many complained they had no control over their lives. Some stumbled in high school or hit college and unraveled. Bill is a clinical neuropsychologist who helps kids gripped by anxiety or struggling to learn. Ned is a motivational coach who runs an elite tutoring service. Together they discovered that the best antidote to stress is to give kids more of a sense of control over their lives. But this doesn't mean giving up your authority as a parent. In this groundbreaking book they reveal how you can actively help your child to sculpt a brain that is resilient, and ready to take on new challenges.
The Self-Driven Child offers a combination of cutting-edge brain science, the latest discoveries in behavioral therapy, and case studies drawn from the thousands of kids and teens Bill and Ned have helped over the years to teach you how to set your child on the real road to success. As parents, we can only drive our kids so far. At some point, they will have to take the wheel and map out their own path. But there is a lot you can do before then to help them tackle the road ahead with resilience and imagination.
Portfolio School is a K-5 independent school in New York City that redefines what is possible in education, actively engaging students in intellectual inquiry and creative design. Immersed in collaborative, interdisciplinary project-based learning, high quality academics, and thoughtful self-reflection, students delve into the sciences and humanities, literature and math, technology and the arts, not just as memorizers, but as thinkers and creators.
Engaging in deep learning with curiosity and passion, Portfolio students develop the abilities, insights, and qualities of character needed to thrive in the ever changing, technological, entrepreneurial and global world which they will inherit.
Town Stages (Robin Sokoloff, Executive Director) is New York's premier venue to celebrate, collaborate, and put on a show. A new female-driven cultural arts institution in the heart of downtown Tribeca, Town Stages is a state-of-the-art, flexible performance and event space that supports the entire lifecycle of New York's hallmark industries. With a stunning 10,000 square foot storefront facility, "TOWN" provides world-class cultural experiences and opportunities for all: from civic to corporate, tech to theater. Town Stages holds 299 guests, blending convention-level facilities with captivating decor throughout its Mainstage, Cabaret Bar & Lounge, Gallery, Salon, Greenrooms, and more. Town Stages offers much-needed space and production resources for businesses, arts organizations, and families celebrating their very important day. TOWN boasts ticketed performances and curated community programming in the performing arts, fine arts, and the advancement of social justice. Town Stages is available for fashion shows, film shoots, weddings, and beyond. Follow under @townstages and #itsyourtown. For more information, visit www.townstages.com.
Sokoloff Arts (501c3) is an emerging cultural institution providing inspired space, perspective, and opportunity for cutting edge events in all sectors of The Arts, Corporate, Civic, and Cultural life in New York City. Led by a team of women from diverse backgrounds and multi-hyphenate artistic disciplines, Sokoloff Arts works to provide viable and safe space to congregate, strives to promote cross-cultural community engagement, and blends the arts and business to create sustainable solutions to social and financial inequalities. The organization assists young creators with not only space, but resource generation, production, and community. To address the overwhelming demand for hi-tech, flexible, and affordable performance and event space in New York City, Sokoloff Arts has built Town Stages in Tribeca. To learn more, visit sokoloffarts.org.

Related Stories
More Hot Stories For You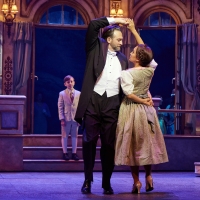 Photos: First Look at Ashley Blanchet, Graham Rowat, Gavin Lee, and More in Paper Mill's THE SOUND OF MUSIC

December 3, 2022

Paper Mill Playhouse (Mark S. Hoebee-Producing Artistic Director; Michael Stotts- Managing Director), recipient of the 2016 Regional Theatre Tony Award, has released production photos for The Sound of Music. 
---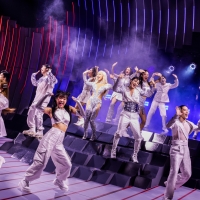 KPOP Producers Issue Letter in Response to New York Times Review

December 3, 2022

In response to Jesse Green's review of KPOP from the New York Times, the producers of KPOP have issued a response letter, requesting that Green 'issue an apology to the cast and creators of [KPOP] for the insensitive and, frankly, offensive review.'
---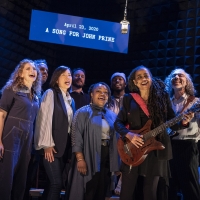 Suzan-Lori Parks' PLAYS FOR THE PLAGUE YEAR to Return to The Public in April 2023

December 2, 2022

After a truncated run as a result of several COVID-19 cases in the company, Suzan-Lori Parks' theatrical concert PLAYS FOR THE PLAGUE YEAR will be returning for an engagement in The Public Theater's Joe's Pub in April 2023.
---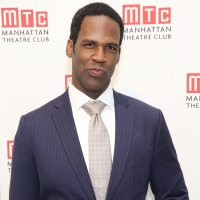 Broadway Actor Quentin Oliver Lee Passes Away at 34

December 2, 2022

Broadway actor Quentin Oliver Lee, who most recently starred Off-Broadway in Heather Christian's Oratorio For Living Things, has passed away at age 34 from colon cancer. 
---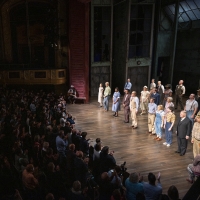 TO KILL A MOCKINGBIRD Faces New Legal Troubles

December 2, 2022

In 2019 the producers of the Broadway adaptation of To Kill a Mockingbird sought to prevent small theaters around the country from staging an earlier dramatization of the novel. Now, the publisher of the earlier adaptation of the novel is seeking the stop the Broadway version of To Kill a Mockingbird from being staged at a variety of venues.
---