Gordon Edelstein Terminated as Artistic Director of Long Wharf Theatre After Sexual Misconduct Allegations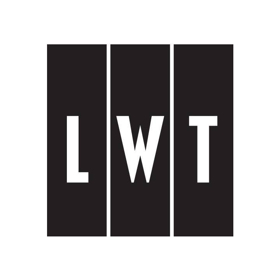 Laura Pappano, Board Chair of Long Wharf Theatre made this statement after Tuesday's board meeting:
"Long Wharf Theatre's Board of Trustees voted this evening to terminate Gordon Edelstein as the theatre's Artistic Director, effective immediately.
The board voted to consolidate artistic and administrative leadership under Managing Director Joshua Borenstein.
The board also voted to engage a third party to conduct an independent internal review of staff and board policies and procedures for reporting instances of misconduct. We must ensure that nothing like this happens again. We'll announce in the coming weeks who has been retained to perform this review, and the timeframe in which it will be completed.
The board and management of Long Wharf Theatre take seriously the need to ensure a fair, equitable, open and supportive theatre workplace. This is a time that demands sober self-reflection and openness. We must do more to create the kind of working environment that our talented and committed staff deserve. Long Wharf Theatre has long been a place where great things started. We need to make that true on stage -- and off."
The New York Times initially reported yesterday that former employees and other theatrical professionals who have come in contact with Edelstein described deeply inappropriate and traumatizing behavior, including unwanted sexual attention, groping, and sexually explicit language used in the workplace since his appointment in 2002, per The Times report.
The Times report is based on twenty-four separate interviews with current and former Long Wharf employees and colleagues.
Long Wharf is one of the nation's most popular regional theatres and is among those institutions honored with the special regional Tony Award for its work. The company has hand a hand in developing at least 19 Broadway productions, including this season's hit play, Meteor Shower. starring Amy Schumer, Laura Benanti, Keegan-Michael Key, and Jeremy Shamos.
Read the full NYT report here.
Related Articles
More Hot Stories For You
VIDEO: James Corden, Patti LuPone, and More Celebrate 'One Day More' of the Trump Era with a LES MISERABLES Parody
James Corden is celebrating the imminent departure of the Trump administration with a Les Miserables parody! ...

VIDEO: Watch 30 Broadway Stars Make Music with Muppets!
Since Jim Henson first burst onto the scene over six decades ago, Muppets have taken center stage in pop culture, appearing on film, television, and b...

10 BRIDGERTON The Musical TikToks That We're Obsessed With
This idea started by songwriter Abigail Barlow who asked the question, 'Okay, but what if Bridgerton was a musical?'...

VIDEO: HAMILTON Cast Members Reunite For the SAG Nominating Committee
Original cast members from Hamilton reunited on Zoom for a Screen Actors Guild Q&A this weekend. The Zoom call featured Lin-Manuel Miranda, Daveed Dig...

VIDEO: On This Day, January 18- RAGTIME Opens on Broadway!
Today we celebrate Ragtime the Musical, which opened on Broadway on this day in 1998. ...

Throwback Video: Lin-Manuel Miranda Gathers Old Classmates For Performance of Martin Luther King Song
Hamilton is celebrating Dr. Martin Luther King Jr. with a throwback video!...