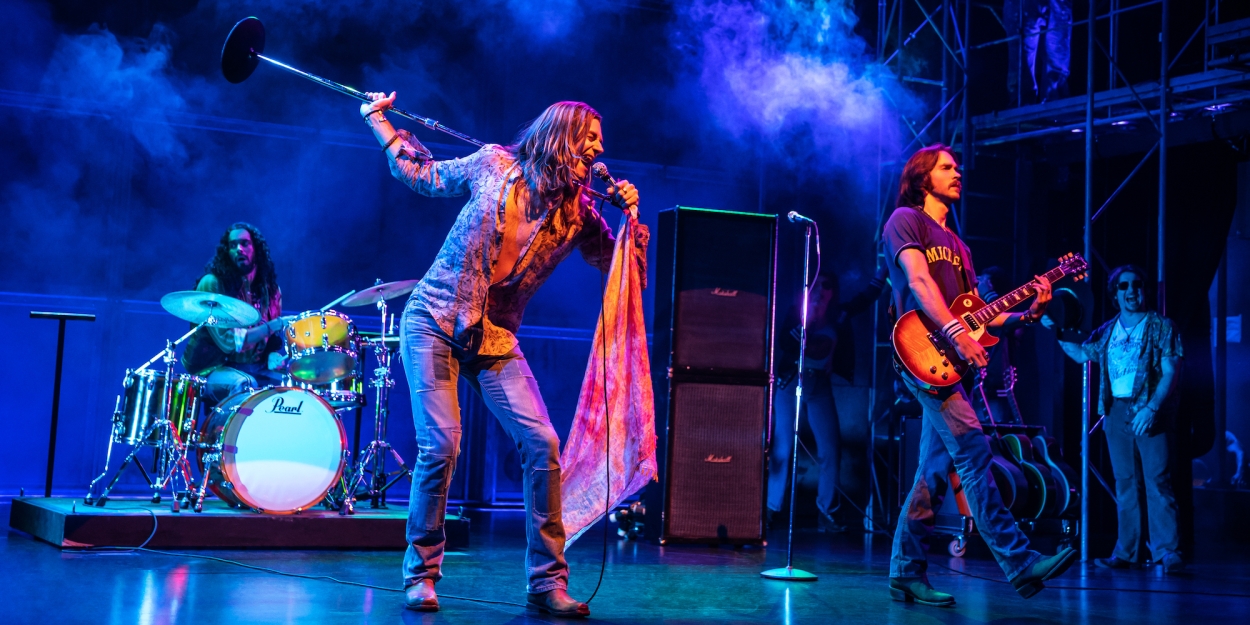 From ALMOST FAMOUS to WICKED: The Music Fan's Guide To Broadway
Musical genres from all over the spectrum have hit our stages this season! From pop to rock to hip hop to jazz, find the show that best suits your style!
The rockin' new musical Almost Famous is open now at the Bernard B. Jacobs Theatre!
The musical adaptation of the story of teen rock journalist, William Miller, a music fanatic who finds himself on a whirlwind adventure with an up-and-coming band called Stillwater and their gaggle of devotees known as Band Aids. Set against the backdrop of the free-loving, hard-rockin' 1970s, the show is a coming-of-age tale about meeting your heroes and what it truly means to be a fan.
While showtunes are Broadway's lifeblood, the modern musical has ushered numerous mainstream genres to the stage. With the holiday season upon us, theatre and music fans from all over the globe will be stopping by our stages for the first-class experience only Broadway can provide. To help music fans find the show that most resembles their vinyl collection and/or Spotify playlists, check out our guide to the many sounds of Broadway below!
---
Rock
Almost Famous
The year is 1973 and it's all happening. 15-year-old William Miller is an aspiring music journalist. When Rolling Stone magazine hires him to go on the road with an up-and-coming band, William is thrust into the rock-and-roll circus, where his love of music, his longing for friendship, and his integrity as a writer collide. Almost Famous is about a young man finding his place in the world and the indelible characters he meets along the way. It's a celebration of community, family, fandom and the power of music.
Sound: 1970s rock n' roll, blues, soul, funk and folk music.
For fans of: Elton John, Led Zeppelin, Joni Mitchell, Stevie Wonder, The Allman Brothers, Black Sabbath, David Bowie, Yes, Cat Stevens, Heart
Related musicals: "Hair"; "Jesus Christ Superstar"; "Evita"; "Passing Strange"; "Hedwig and the Angry Inch"
Beetlejuice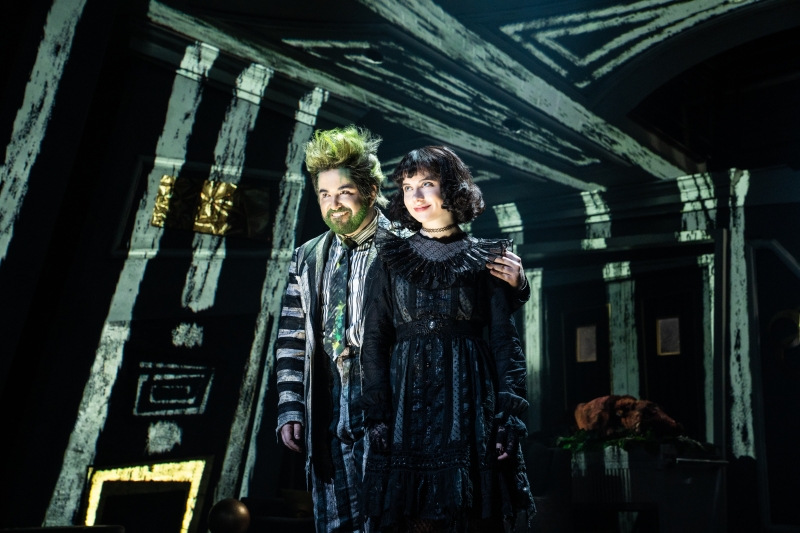 It's showtime, folks! The ghost-with-the-most makes his Broadway return in this edgy and irreverent musical comedy based on Tim Burton's dearly beloved film. BEETLEJUICE tells the story of Lydia Deetz, a strange and unusual teenager whose life changes when she meets a recently deceased couple and Beetlejuice, a demon with a thing for stripes. When Lydia calls on Beetlejuice to scare away anyone with a pulse, this double-crossing specter unleashes a (Nether)world of pandemonium, and the biggest sandworm Broadway has ever seen.
Sound: A ghoulish mix of genres including rock, ska, zydeco, reggae, and jazz, along with some familiar favorites from the film.
For fans of: Harry Belafonte, Journey, Green Day, Tim Minchin, and Chicago
Related musicals: "Mean Girls"; "Heathers"; "Be More Chill"; "Matilda"; "Groundhog Day"
Pop
KPOP
Claim your backstage pass and dive inside the high-stakes world of K-pop with this exhilarating new Broadway-bound musical. As global superstars put everything on the line for a special one-night-only concert, one singer's inner struggle threatens to dismantle one of the hottest labels in K-pop. Pulsing with infectious beats, electrifying choreography, and breathtaking joy, KPOP, the Broadway Musical, is an all-consuming multimedia experience that explores the relentless discipline, raw talent, and commercial ambition behind the heart-thumping international phenomenon.
Sound: The global phenomenon known as KPOP, which primarily incorporates elements of bubblegum pop, EDM, hip-hop, and Europop.
For fans of: BTS, Blackpink, EXO, TXT, Jung Kook, Jennie Kim
Related musicals: "SIX", "& Juliet", "Altar Boyz", "Here Lies Love"
SIX
From Tudor queens to pop princesses, in this exciting new musical experience, the six wives of Henry VIII take the mic to reclaim their identities and finally move out of the shadow of their infamous spouse. Remixing five hundred years of historical heartbreak into a 21st century musical celebration about girl power, this all-female cast and band bring to life one of the most popular and viral scores of the decade in an exciting and thrilling stage show unlike anything else you've ever experienced on Broadway.
Sound: Powerhouse vocalists and pop divas.
For fans of: Beyonce, Avril Lavigne, Adele, Rihanna, Nicki Minaj, Ariana Grande, Britney Spears, Alicia Keys, Whitney Houston, Celine Dion
Related musicals: "& Juliet", "Head Over Heels", "KPOP", "Once Upon A One More Time"
Pop/Rock
Kimberly Akimbo
Kim is a bright and funny Jersey teen, who happens to look like a 72-year-old lady. And yet her aging conidtion may be the least of her problems. Forced to maneuver family secrets, borderline personalities, and possible felony charges, Kim is determined to find happiness in a world where not even time is on her side. Kimberly Akimbo is a funny, moving and powerful new musical with songs that beautifully tell us new things. It's the rare example of a good play that has become an even better musical.
Sound: Upbeat contemporary pop rock.
For fans of: Billy Joel, Melissa Ethridge, Carly Simon, Carole King, Bruce Springsteen
Related musicals: "Fun Home"; "Next To Normal"; "Legally Blonde", "A Strange Loop"
A Strange Loop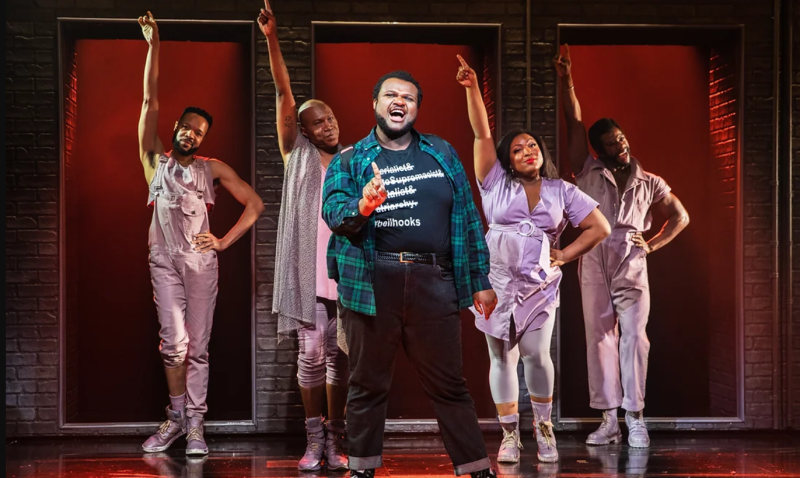 Michael R. Jackson's Pulitzer Prize-winning, blisteringly funny masterwork exposes the heart and soul of a young artist grappling with desires, identity, and instincts he both loves and loathes. Hell-bent on breaking free of his own self-perception, Usher wrestles with the thoughts in his head, brought to life on stage by a hilarious, straight-shooting ensemble. Bold and heartfelt in its truth-telling, A STRANGE LOOP is the big, Black, and queer-ass Great American Musical for all.
Sound: Powerful female singer songwriters (aka "Inner White Girls"), 90s R&B, gospel
For fans of: Liz Phair, Tori Amos, Joni Mitchell, Billy Joel, Billy Porter, Benj Pasek, Justin Paul, William Finn
Related musicals: "Fun Home," "RENT," "The Color Purple", "Falsettos", "Dear Evan Hansen", "Hedwig and the Angry Inch", "Company"
Jazz/ Big Band
Chicago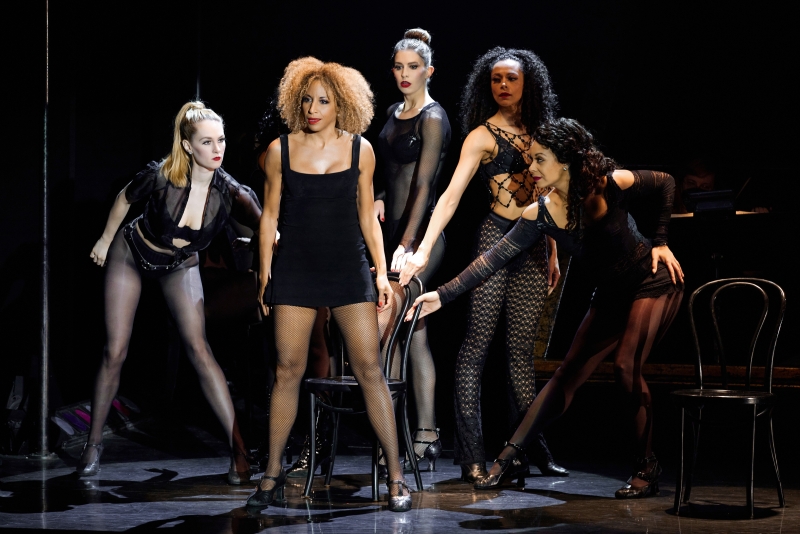 A true New York City institution, CHICAGO tells the universal tale of fame, fortune and all that jazz with one show-stopping song after another, and the most astonishing dancing you've ever seen. Whether you're looking for your first Broadway musical, whether you've seen the Academy Award-winning film and want to experience the show live on stage or whether you've seen it before and want to recapture the magic, CHICAGO always delivers.
Sound: Prohibition Era jazz, vaudeville
For fans of: John Kander, Fred Ebb, Helen Morgan, Texas Guinan, Ted Lewis, Sophie Tucker, Billie Holiday
Related musicals: "The Wild Party" (Lippa and/or La Chiusa); "Cabaret"; "Ain't Misbehavin'"; "Shuffle Along, or, the Making of the Musical Sensation of 1921 and All That Followed"
Hadestown
In Hadestown, a song can change your fate. This Tony-winning new musical by Ana√Įs Mitchell and innovative director Rachel Chavkin is a love story for today, and always. Intertwining two mythic Greek tales - that of young dreamers Orpheus and Eurydice, and of King Hades and his wife Persephone - Hadestown invites you on a journey to the underworld and back. Mitchell's alluring melodies and Chavkin's poetic imagination pit industry against nature, doubt against faith, and fear against love, with art perhaps being the one thing that can save it all.
Sound: New Orleans jazz, folk, indie folk, roots, country, blues, ragtime, gospel, rock, swing, and avant-garde.
For fans of: (Tony Award-winner) Anais Mitchell, Brittany Howard, Bon Iver, Bob Dylan, Fats Waller, Billie Holiday, Muddy Waters
Related musicals: "Girl From the North Country"; "Once"; "Bright Star"; "Natasha, Pierre, and the Great Comet of 1812"; "Spring Awakening"; "Ain't Misbehavin'"; "The Wild Party"
Some Like It Hot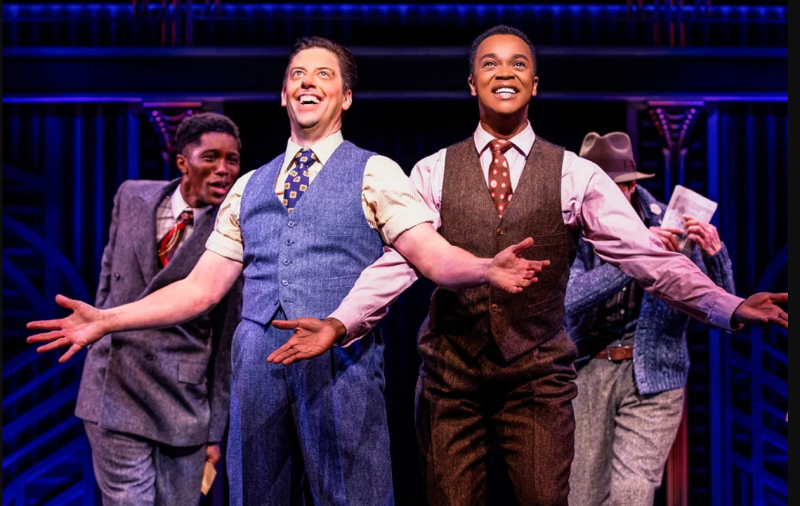 Who says they don't make great big musical comedies like they used to? Some Like It Hot brings one of Hollywood's greatest comedies to new life on the Broadway stage. Don't miss your chance to join this fast-paced, sassy, brassy cross-country romp, as two best friends run for their lives - and find true love where they least expect it.
Sound: Big band, Prohibition Era jazz, classic Broadway
For fans of: Frank Sinatra, Ella Fitzgerald, Harry Connick, Jr., Glenn Miller, The Manhattan Transfer, Lena Horne, Judy Garland, Michael Buble, Sarah Vaughn, Sammy Davis, Jr., Cole Porter
Related musicals: "Catch Me If You Can", "The Producers"; "Gypsy"; "Dirty Rotten Scoundrels"; "Guys and Dolls"; "Bandstand"; "Bombshell"; "The Drowsy Chaperone"; "Anything Goes"
Hip-Hop
Hamilton
The groundbreaking musical sensation, Hamilton springs from the mind of Emmy, Tony, and Grammy Award winner Lin-Manuel Miranda and tells the unlikely story of the ten-dollar founding father, Alexander Hamilton who was young, scrappy, and hungry and ready to mark his mark on this new nation. From bastard orphan to George Washington's right hand man, rebel to war hero, loving husband caught in the country's first sex scandal to the Treasury secretary who made an untrusting world believe in the American economy, Hamilton is an exploration of a political mastermind. This revolutionary tale of America's fiery founding is told through the sounds of the what this nation has become. Directed by Thomas Kail and choreographed by Andy Blankenbuehler, this new musical about taking your shot will turn your world upside down.
Sound: Hip-hop, R&B, dancehall, Britpop, reggaeton, rock, pop, jazz, Dixieland, trap- the works.
For fans of: Eminem, Jay-Z, Destiny's Child, Regina Spektor, The Beatles, Ashanti, Ja Rule, Twista, Notorious B.I.G., Big Pun, Tupac
Related musicals: "In the Heights"; "Bring It On"; "Les Miserables"; "Jesus Christ Superstar"; "Evita"; "Assassins"; "The Last Five Years"; "Parade"; "Sweeney Todd"
World Music/Indigenous
The Lion King
The Lion King is one of the most thrilling visual experiences to ever hit Broadway Giraffes strut, birds swoop, gazelles leap - the entire Serengeti comes to life. This is THE LION KING. This adaptation of Disney's iconic film transports you to a dazzling world that explodes with colors, stunning effects and enchanting music. This is your opportunity to relive the story of Simba and his journey from wide-eyed cub to finally reclaiming his crown as the king of the Pridelands. The Lion King won six Tony Awards 1998 including Best Musical, Best Choreography (Garth Fagan) and Best Direction of a Musical (Julie Taymor) making Taymor the first woman in theatrical history bestowed with the honor.
Sound: Disney, pop, world music, South African/Zulu/Nigerian folk music, gospel
For fans of: Elton John, Ladysmith Black Mambozo, Hans Zimmer, Paul Simon, Sting, Alan Menken
Related musicals: "Aladdin"; "Frozen"; "Beauty and the Beast"; "Wicked"; "Once On This Island"
Jukebox
& Juliet
& Juliet flips the script on the greatest love story ever told, imagining what would happen next if Juliet hadn't ended it all over Romeo, and got a second chance at life and love - on her terms. Juliet's new story bursts to life through a playlist of pop anthems as iconic as her name, all written by master songwriter and producer Max Martin and his collaborators, including "Since U Been Gone," "Roar," "Baby One More Time," "Larger Than Life," "That's The Way It Is," "Can't Stop the Feeling," and many more.
Sound: Infectious Top 40 pop hits with unforgettable hooks.
For fans of: Taylor Swift, Britney Spears, Katy Perry, Kelly Clarkson, The Backstreet Boys, *NSYNC, Justin Timberlake
Related musicals: "Moulin Rouge!" "Mamma Mia!" "Head Over Heels" "Rock of Ages"
Moulin Rouge!
Enter a world of splendor and romance, of eye-popping excess, of glitz, grandeur, and glory! Baz Luhrmann's revolutionary film comes to life onstage, remixed in a new musical mash-up extravaganza. A celebration of Truth, Beauty, Freedom, and - above all - Love, Moulin Rouge! is more than a musical - it is a state of mind.
Sound: A little bit of everything!
For fans of: Pretty much everyone you can think of- Christina Aguilera, Maya, Lil' Kim, Missy Elliott, Katy Perry, Elton John, Sia, Gnarls Barkley, Beyonce, Lady Gaga, Green Day, Nirvana, Madonna, In Vogue, Marilyn Monroe, Pink, Walk the Moon, The Rolling Stones, Tina Turner, Regina Spektor, Elvis, David Bowie, Rihanna, and more!
Related musicals: "& Juliet", "Rock of Ages", "Disaster!", "The Spongebob Squarepants Musical", "Priscilla Queen of the Desert"
MJ The Musical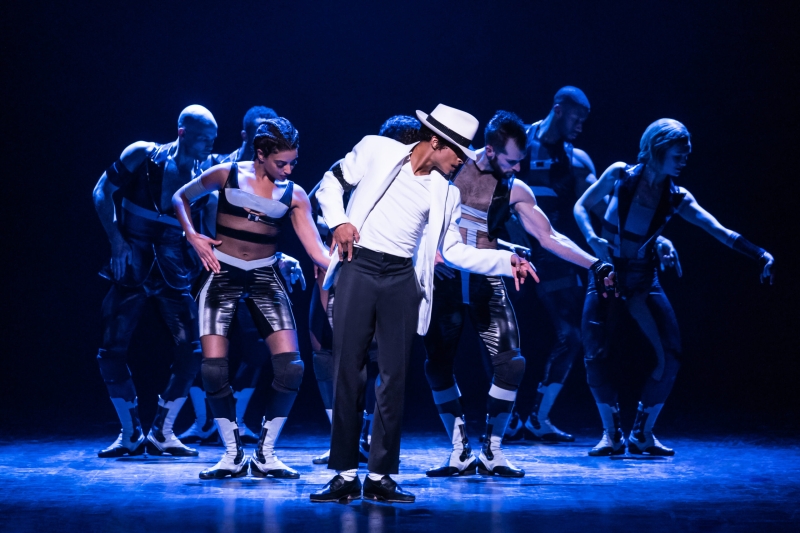 He is one of the greatest entertainers of all time. Now, Michael Jackson's unique and unparalleled artistry has finally arrived on Broadway in a brand-new musical. Centered around the making of his 1992 Dangerous World Tour, and created by Tony Award(R)-winning Director/Choreographer Christopher Wheeldon and two-time Pulitzer Prize winner Lynn Nottage, MJ goes beyond the singular moves and Signature Sound of the star, offering a rare look at the creative mind and collaborative spirit that catapulted Jackson into legendary status. Turn it up, Broadway - MJ is here!
Sound: Pop, rock, R&B, funk, disco, soul, Motown, new jack swing
For fans of: The King of Pop, Whitney Houston, Prince, The Jackson 5, Janet Jackson, Elvis, Beyonce, Diana Ross, Lionel Richie, Bobby Brown
Related musicals: "Motown the Musical", "The Cher Show", "Tina- The Tina Turner Musical", "Summer- The Donna Summer Musical", "Ain't Too Proud- The Life and Times of the Temptations", "A Beautiful Noise"
A Beautiful Noise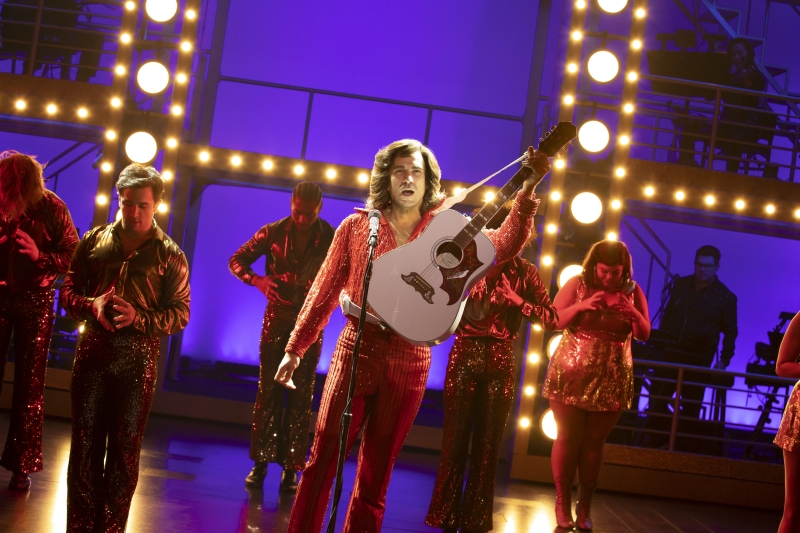 The story of the legendary Neil Diamond comes to life on stage in a gripping and uplifting new musical featuring his hit songs "Sweet Caroline", "America", and "Cracklin' Rosie". Directed by Tony Award-winner Michael Mayer, choreographed by Olivier Award winner Steven Hoggett, and written by four-time Academy Award¬ģ nominee Anthony McCarten, A Beautiful Noise debuts in Boston before heading to Broadway. Good times never seemed so good.
Sound: Retro melodic folk-pop
For fans of: Neil Diamond, Barry Manilow, Blood, Sweat & Tears, John Denver, Jim Croce, Tom Jones, Rod Stewart, Carole King
Related musicals: "Beautiful- The Carole King Musical", "Escape to Margaritaville", "Jersey Boys", "On Your Feet!", "All Shook Up", "Good Vibrations", "Million Dollar Quartet"
'Broadway' with a Capital 'B'
1776
The Tony Award-winning Best Musical 1776 has catapulted to blazing new life in a thrilling new production. Suddenly, the songs, humor, and passion of this musical masterpiece soar as never before. A glorious multiracial cast of female, transgender, and nonbinary actors portrays the fiery founders of this country, putting history in the hands of the humans who were left out the first time around-and the result is an epic show of passion, debate, and roof-raising musical fireworks.
Sound: Patriotic marches, Americana, classic showtunes, Dixieland
For fans of: John Phillip Sousa, Lynn Ahrens, Stephen Flaherty, Meredith Willson, Oscar Hammerstein II, Richard Rodgers
Related musicals: "Hamilton", "Parade", "Ragtime", "Oklahoma!", "Assassins"; "Annie Get Your Gun"
Aladdin
You won't need a magic lamp to experience this crown-pleasing musical. Disney's beloved story about the Diamond in the Rough is brought to thrilling theatrical life in this exciting new Broadway musical. Just as it has on screen for decades, Aladdin's journey sweeps you into an exciting world full of daring adventure, classic comedy and timeless romance. Directed and choreographed by Tony Award winner Casey Nicholaw, this stage adaptation of the beloved animated classic features the iconic film score by the legendary team of Alan Menken and Howard Ashman, with new lyrics by Sir Tim Rice, along with book and additional lyrics by Chad Beguelin.
Sound: Classic Disney pop, Arabic, jazz
For fans of: Alan Menken, Howard Ashman, Stephen Schwartz, Robert Lopez, Kristen Anderson-Lopez, Lin-Manuel Miranda, Fats Waller
Related musicals: "The Lion King"; "The Little Mermaid"; "Beauty and the Beast"; "Newsies"; "Frozen"
The Book of Mormon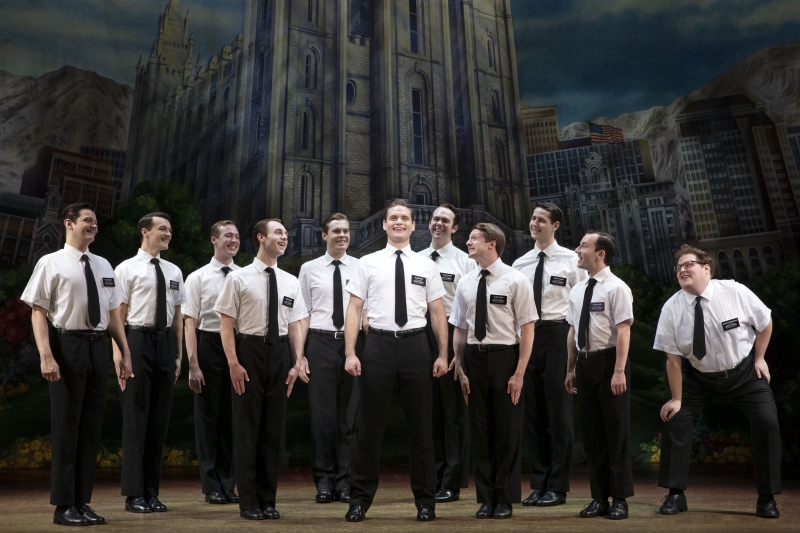 From the creators of South Park comes The Book of Mormon, the musical that lovingly breaks all of Broadway's rules. This story about a mismatched pair of Mormon missionaries took Broadway by storm in 2011. Since opening, THE BOOK OF MORMON has become one of the most successful shows in Broadway history and is the winner of nine Tony Awards including Best Musical.
Sound: Hilarious Broadway and Disney pastiche, parody
For fans of: Stephen Sondheim, Oscar Hammerstein II, Richard Rodgers, Mel Brooks, Robert Lopez, Jeff Marx, Benj Pasek, Justin Paul, Stephen Schwartz
Related musicals: "Spamalot"; "The Producers"; "Young Frankenstein"; "Avenue Q"
Funny Girl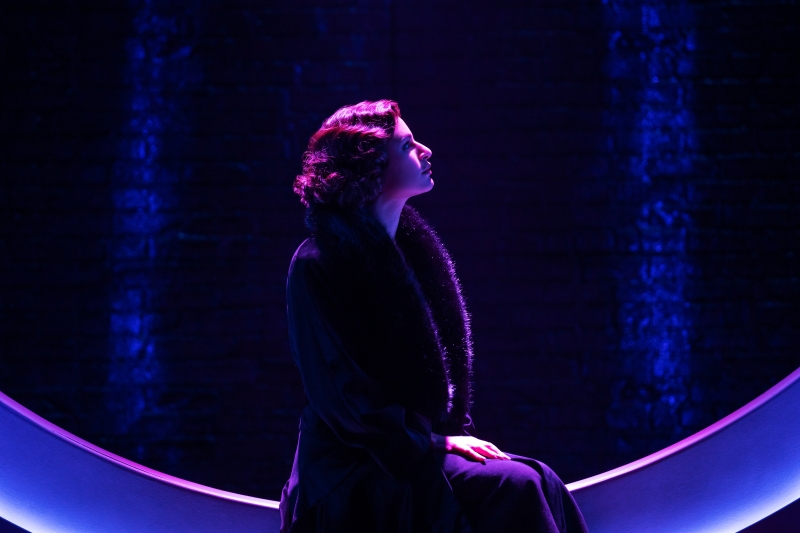 With music by Jule Styne, lyrics by Bob Merrill and book by Isobel Lennart, Funny Girl was a Broadway smash which skyrocketed Barbra Streisand to stardom. The show follows Fanny Brice, who rose from the Lower East Side of New York to become one of Broadway's biggest stars under producer Florenz Ziegfeld. While she was cheered onstage as a great comedienne, offstage she faced a doomed relationship with the man she loved. The score features now-classic songs such as "People", "You Are Woman, I Am Man" and "Don't Rain on My Parade."
Sound: Rousing Broadway anthems, vaudeville
For fans of: Fanny Brice, Barbra Streisand, Jule Styne, Jerry Herman, Cole Porter
Related musicals: "Gypsy", "Hello, Dolly!", "Evita", "Thoroughly Modern Millie"
Into the Woods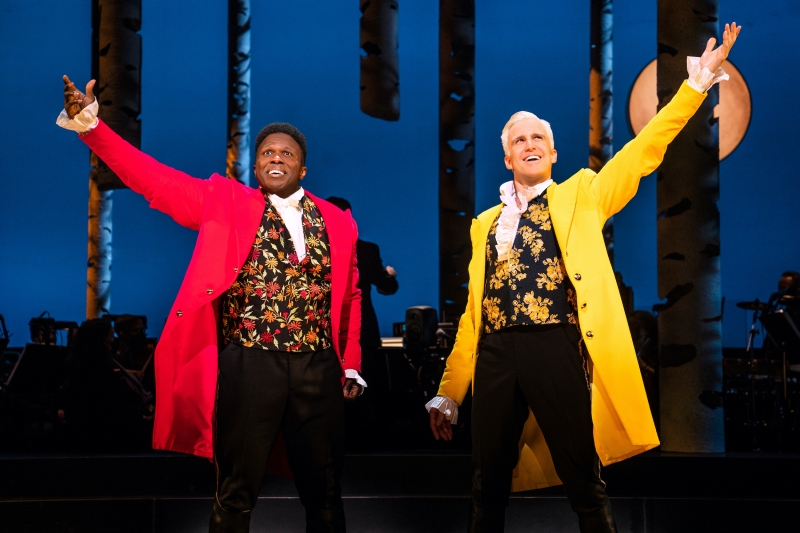 Venture into the woods with the Baker and his wife on a mystical journey to collect a red cape, a strand of yellow hair, a golden shoe and a white cow to break the spell cast by the Witch. Encounter Little Red Ridinghood searching for bread to feed her grandmother. Join Jack on his adventure up the beanstalk to save his cow Milky White. Attend the King's festival with Cinderella and her stepsisters. Discover Rapunzel locked away in a high tower. Come experience Into the Woods, but be aware, ever after isn't always happy.
Sound: Unfiltered genius.
For fans of: Stephen J. Sondheim.
Related musicals: "Company", "Sweeney Todd", "Sunday in the Park with George", "Merrily We Roll Along", "Assassins", "Pacific Overtures"
The Music Man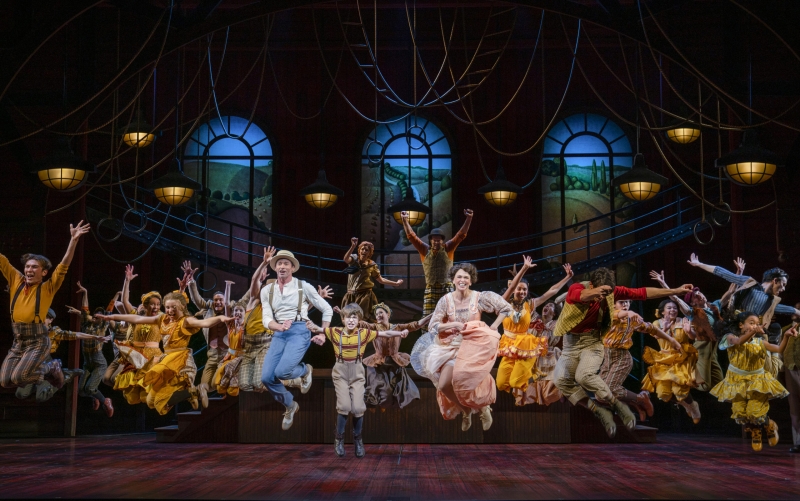 One of the most universally cherished treasures of the American musical theater, The Music Man was an instant smash hit when it premiered on Broadway on December 19, 1957. It went on to win five Tony Awards, including the prize for Best Musical, and ran for 1,375 performances. The Smithsonian Institution ranks The Music Man as one of the "great glories" of American popular culture.
Sound: The Golden Age of Broadway, Americana, Dixieland
For fans of: Richard Rodgers, Oscar Hammerstein II, Jerry Herman, Lerner & Lowe, Betty Comden, Adolph Green, Irving Berlin
Related musicals: "Oklahoma"; "The Sound of Music"; "Carousel"; "The King and I"; "My Fair Lady"; "Brigadoon"; "1776"
The Phantom of the Opera
TÔĽŅÔĽŅhe longest-running show in Broadway history, Andrew Lloyd Webber's The Phantom of the Opera debuted in 1988, winning seven Tony Awards¬ģ including Best Musical. Based on Gaston Leroux's horror novel, it tells the enticing story of the Phantom, who haunts the stage of the Paris Opera and subsequently falls in love with a beautiful young soprano. Audiences are in for a thrilling night of spectacle and romance, accompanied by Broadway's most unforgettable score.
Sound: 80s synth meets The Metropolitan Opera House
For fans of: Andrew Lloyd Webber, Stephen Schwartz, Giuseppe Verdi, Giacomo Puccini, the music of "Stranger Things"
Related musicals: "Cats", "Les Miserables"; "Miss Saigon"; "Love Never Dies"
Wicked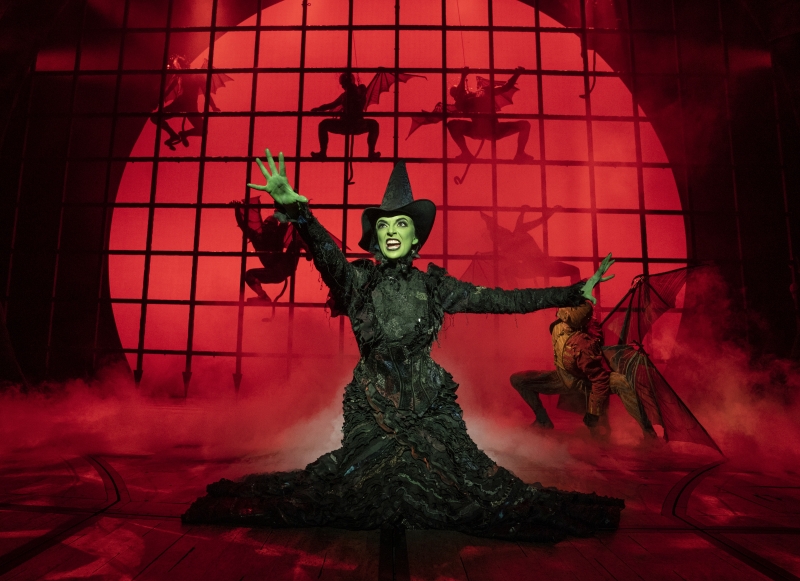 Before Dorothy, before the flying house, and before the yellow brick road, there was Elphaba and Galinda. Born with emerald-green skin, Elphaba is smart, fiery, misunderstood and possesses extraordinary talent. When circumstances force her to room with the bubbly blonde and exceptionally popular, Galinda, their initial rivalry turns into the unlikeliest of friendships. From the first electrifying note to the final breathtaking moment, Wicked tells the story of Oz that you've never heard.
Sound: Soaring, otherwordly orchestral pop.
For fans of: Stephen Schwartz, Andrew Lloyd Webber, Alan Menken
Related musicals: "The Wizard of Oz"; "Frozen", "Pippin"; "Godspell"; "Children of Eden"; "The Phantom of the Opera"