Date of Birth: June 06, 1891
Date of Death: August 25, 1971 (80)
Birth Place: Circleville, OH, USA
Stage Credits
  [Off-Broadway]
Bedlam Company Production, 2013
Performer
  [Broadway]
1927
Performer
  [Broadway]
1927
Performer
Singer
  [Broadway]
1921
Performer
  [Broadway]
1919
Performer
  [Broadway]
1919 Edition, 1919
Performer
Ted Lewis News
From ALMOST FAMOUS to WICKED: The Music Fan's Guide To Broadway
by A.A. Cristi - Dec 10, 2022
Musical genres from all over the spectrum have hit our stages this season! From the rock stars of Almost Famous to the witches of Wicked, find the show that best suits your musical taste!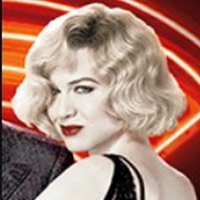 CHICAGO, A History- Part 2: A Modern Classic Makes A Bang On Stage and Screen
by A.A. Cristi - Oct 29, 2022
Discover the story behind one of the greatest musicals in history as we dive deep into the history of Broadway's longest-running American musical, John Kander, Fred Ebb, and Bob Fosse's, 'Chicago.'
HERE Announces Full Programming for PUPPETOPIA
by Chloe Rabinowitz - Apr 4, 2022
The Obie Award-winning HERE has announced programming for Puppetopia, a presentation of HERE's Dream Music Puppetry program. Puppetopia will run May 11–22, 2022 in the HERE Mainstage & Dorothy B. Williams Theatres (145 Sixth Avenue, New York, NY 10013).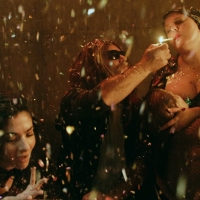 First Three Episodes of BEDLAM: THE SERIES to Premiere on BEDLAM TV in November
by Chloe Rabinowitz - Oct 25, 2021
Written by Eric Tucker & Musa Gurnis and directed by Eric Tucker, "BEDLAM: The Series" twists Shakespearean characters and plots we know and love – King Lear, The Merry Wives of Windsor, The Merchant of Venice – into a new story of love, deceit, betrayal, and revenge
BWW Interview: Mark William Returns to The Green Room 42 on Saturday, September 25
by Team BWW - Sep 20, 2021
Mark William will return to The Green Room 42 for the first time since the pandemic with his show Back With A Beat on Saturday September 25th at 7:00pm. BroadwayWorld caught up with Mark William just days before the big event.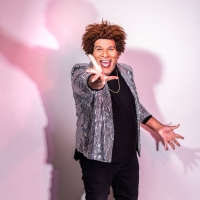 BWW Interview: Music Director Mark Selby Talks Ryan G. Hinds' #KANDERANDEBB at Stratford Festival
by Lauren Gienow - Sep 10, 2021
This season at the Stratford Festival, many of the events taking place as part of the Meighen Forum have gone digital, but there are still some live, in person forum events coming up and one of the most anticipated ones is right around the corner. #KanderAndEbb is a live, in-person showcase from creator and performer Ryan G. Hinds. It is advertised by the Festival as "a tour through the music of Broadway songwriters John Kander and Fred Ebb, set against entertaining and touching real-life stories from the fan who managed to get semi-close to the legendary writers' fabled world." Broadwayworld had the opportunity to chat via zoom with Mark Selby, the Music Director and pianist of this cabaret. Having had the opportunity to perform this show with Mr. Hinds before, Mr. Selby has some inside scoop as to why this "magical" show put on by a "brilliant" showman should not be missed.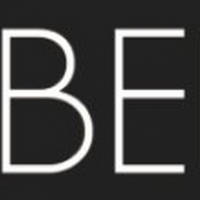 BEDLAM Announces BEDLAM: THE SERIES Featuring Zuzanna Szadkowski, Triney Sandoval and More
by Chloe Rabinowitz - Oct 14, 2020
BEDLAM has announced BEDLAM: THE SERIES, an episodic New Media Series now in development. Written by Eric Tucker and Musa Gurnis and directed by Eric Tucker, BEDLAM: THE SERIES is an inventive and irreverent Shakespeare mashup that twists together characters and plots from King Lear, The Merry Wives of Windsor, The Merchant of Venice and other plays.
HERE Will Present Kalan Sherrard's KOSMOS INVERS: THE MORPHOLOGY OF XOS
by Chloe Rabinowitz - Feb 6, 2020
As the Earth crumbles around us and we continue to kill everything in our path, it is time we face the paradoxic integration of evils within ourselves: sterility and garbage, meaninglessness, sexuality as the sin of origin, the contradictory drives of human things. KOSMOS INVERS is the creation of two inverse planets filled with bizarre otherworldly puppets: one, an Edenic parallel of our green earth; and the other, its tentacled pink opposite. Strange fragments of stories coalesce through the contours of different biomes piecing together a patchwork of utopian armageddon and weird psychological metaphors with a green cosmic bent.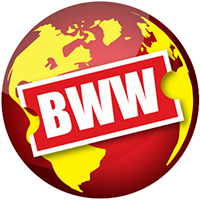 HERE Announces 2019-2020 Season Of Boundary Pushing Performance
by A.A. Cristi - Jul 1, 2019
HERE has announced its 2019-2020 season, which marks the OBIE-winning institution's 27th year of producing daring new hybrid performances by artists from all disciplines - theatre, opera, music, art, dance, puppetry, and media art.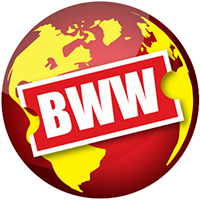 The Flea Theater Announces New Resident Directors
by Julie Musbach - Jun 14, 2019
The Flea Theater is proud to announce the addition of six new Resident Directors to its intensive practicum for early-career directors. Rebecca Aparicio, Jake Beckhard, Daniella Caggiano, Lauren DeLeon, Will Steinberger, and Raz Golden will join the current group of Resident Directors. 
Ted Lewis Frequently Asked Questions
How many Broadway shows has Ted Lewis been in?
Ted Lewis has appeared on Broadway in 5 shows.
How many West End shows has Ted Lewis been in?
Ted Lewis has not appeared in the West End