Exclusive: Watch a Clip of 'Freeze Your Brain' From The Roku Channel's HEATHERS THE MUSICAL Film
The Roku Channel will exclusively premiere HEATHERS: THE MUSICAL on September 16, 2022.
A filmed capture of Heathers the Musical will premiere this Friday, September 16 on The Roku Channel.
BroadwayWorld has shared an exlcusive clip from the upcoming film, featuring Ailsa Davidson as Veronica Sawyer and Simon Gordon as J.D. Watch the new clip below!
The cast of the new live capture also includes Maddison Firth, Vivian Panka, Teleri Hughes, Mhairi Angus, Liam Doyle, Rory Phelan, Vicki Lee Taylor, Andy Brady, Oliver Brooks, Benjamin Karran, Chris Parkinson, Jermaine Woods, Eleanor Morrison-Halliday, Mary-Jean Caldwell, Hannah Lowther, and May Tether.
Welcome to Westerberg High, where Veronica Sawyer is just another one of the nobodies dreaming of a better day. But when she's unexpectedly taken under the wings of the three beautiful and impossibly cruel Heathers, her dreams of popularity finally start to come true. Until JD shows up - the mysterious teen rebel who teaches her that everyone fears being a nobody, but its murder being a somebody...
The musical was filmed at The Other Palace, where it started its U.K. journey in 2018. Originally produced by Bill Kenwright & Paul Taylor Mills, it grew its initial cult following and became a box office recordasbreaker, ultimately transferring to the Theatre Royal Haymarket for a soldasout limited run later that year.
Watch an exclusive clip from the upcoming film here:

Related Stories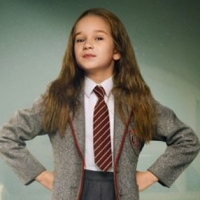 Broadway Streaming Guide: December 2022 - Where to Watch MATILDA THE MUSICAL & More New Releases!

December 3, 2022

2022 is going out with a bang with new movies, series, and concerts to keep Broadway fans entertained all month long! From the new film adaptation of Matilda the Musical to Idina Menzel's new documentary on Disney+, December's streaming guide has something for everyone!
---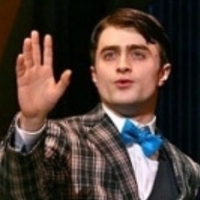 HARRY POTTER Stars Who Have Appeared on Broadway

December 3, 2022

To celebrate Daniel Radcliffe's return to theatre in the Off-Broadway revival of Merrily We Roll Along, we are taking a look back at the stage careers of he and his fellow Harry Potter film cast members. Keep reading to find out times you may have seen Rupert Grint, Alan Rickman, Maggie Smith, Ralph Fiennes, Imelda Staunton, and more onstage!
---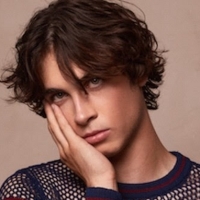 VIDEO: Aidan Bissett Shares Video for 'I Can't Be Your Friend'

December 2, 2022

Aidan Bissett writes the book on the notion of being "just friends" with someone you're attracted to in the official video for "I Can't Be Your Friend," which is out now. Directed by Brooke James (Troye Sivan), the clip finds Bissett and the object of his affection (played by Faith Hines) going in circles and moving in for a kiss that never comes.
---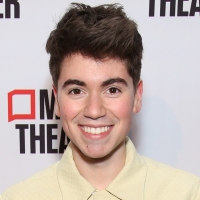 Noah Galvin to Star In Meet Cute's Holiday Rom-Com Series

December 2, 2022

Noah Galvin will star in Meet Cute's December series, "Christmasuzannukkah." Noah Galvin is best known for playing Dr. Asher Wolke in the TV series The Good Doctor, Kenny O'Neal in the ABC sitcom The Real O'Neals and for taking the lead role in the Broadway musical Dear Evan Hansen.
---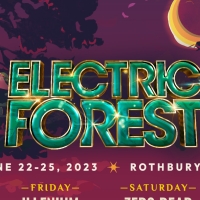 Electric Forest Announces 2023 Initial Lineup

December 2, 2022

Electric Forest announces the much anticipated 2023 Initial Lineup for the adored music, camping, and arts festival in Rothbury, MI from June 22 - 25, 2023. After the reunion of a lifetime in 2022, Electric Forest returns with an impressive lineup of Electric Forest favorites, acclaimed headliners, and innovative emerging artists.
---