Click Here for More Articles on American Psycho
Exclusive Photos: Inside the AMERICAN PSYCHO Gypsy Robe Ceremony!
Patrick Bateman has officially arrived! Just last week, the company of American Psycho took their first bows at the Schoenfeld Theatre. BroadwayWorld was on hand for the whole evening, starting with the sacred Gypsy Robe ceremony. Below, check out photos of gypsy robe recipient Alex Michael Stoll with the company!
The Gypsy Robe began in 1950, when Bill Bradley, in the chorus of GENTLEMEN PREFER BLONDES, borrowed a dressing gown from Chorus member Florence Baum and sent it to a friend in CALL ME MADAM on opening night Oct 12, 1950 saying it was worn by all the Ziegfeld beauties and would "bless" the show. A cabbage rose from Ethel Merman's gown was added and the robe was passed along to next Broadway musical on opening night. The tradition evolved so that the robe is now presented to the "gypsy" who has performed the most Broadway musicals on a chorus contract. Along the way, the robe is decorated, painted, patched, stitched, and signed by everyone in the show, becoming a fanciful patchwork for an entire Broadway season.
Stoll's Broadway credits include: West Side Story, Evita, Spiderman, If/Then. Other Theatre: Colossal (Young Mike) Kennedy Center Rolling World premiere at DTC. TV/Film: A Million Ways to Die In The West, "Gossip Girl," "Smash," Oscars, Kennedy Center Honors. Love to my family and Jeff.
Photo Credit: Walter McBride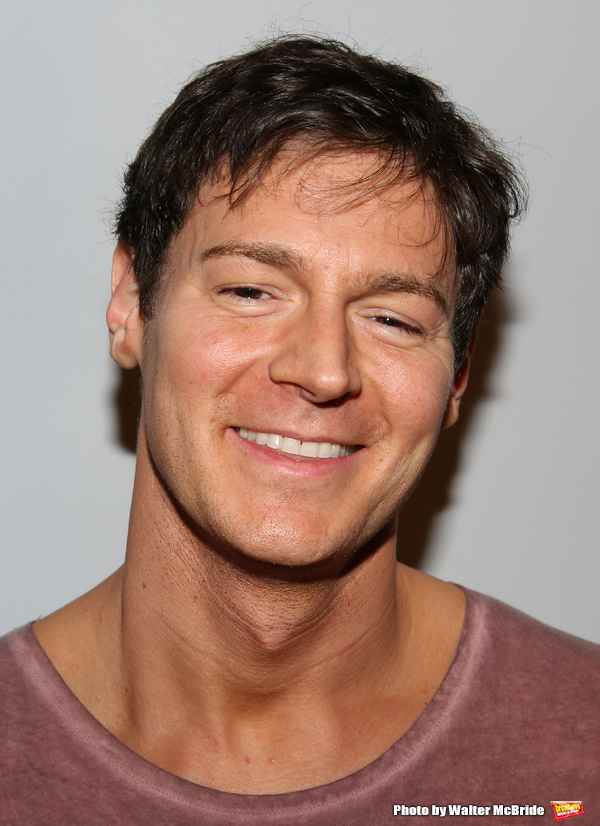 Benjamin Walker

Benjamin Walker

Helena Yorke and Alex Michael Stoll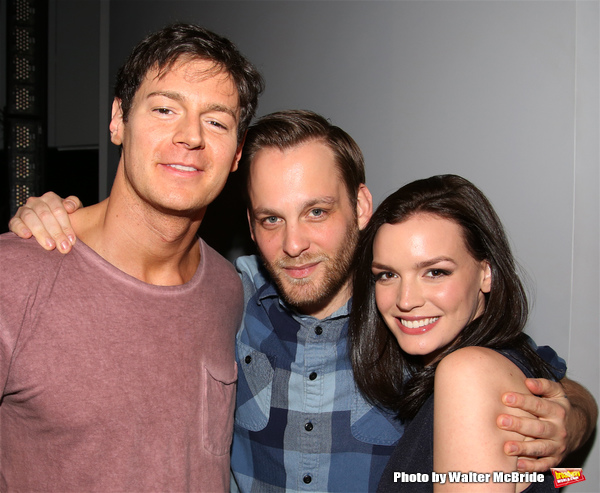 Benjamin Walker, Theo Stockman and Jennifer Damiano

Benjamin Walker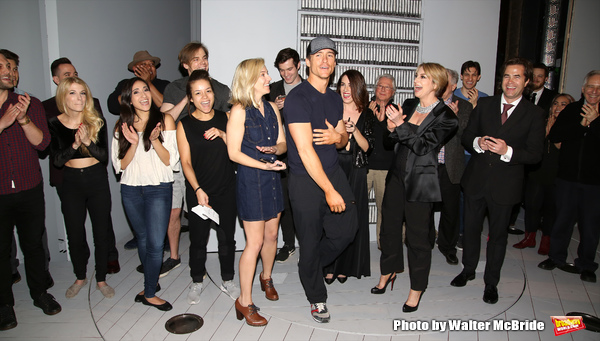 Alex Michael Stoll and cast

Alex Michael Stoll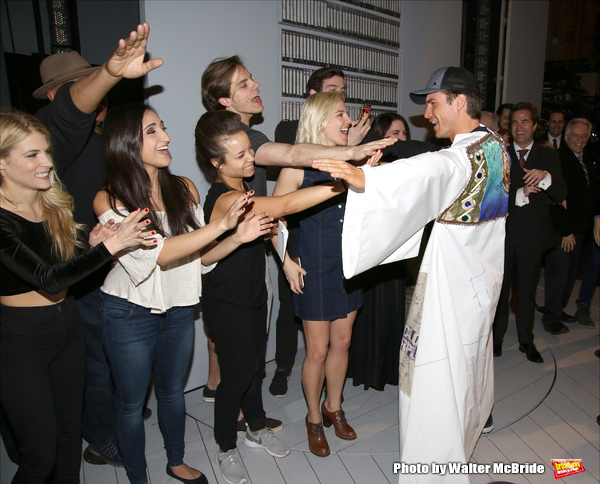 Alex Michael Stoll and cast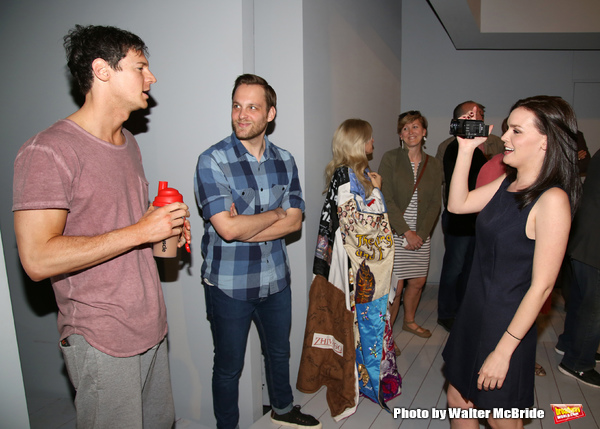 Benjamin Walker, Theo Stockman and Jennifer Damiano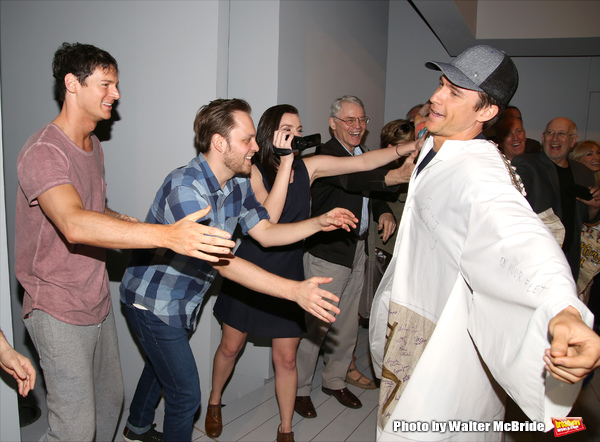 Alex Michael Stoll with Benjamin Walker, Theo Stockman and Jennifer Damiano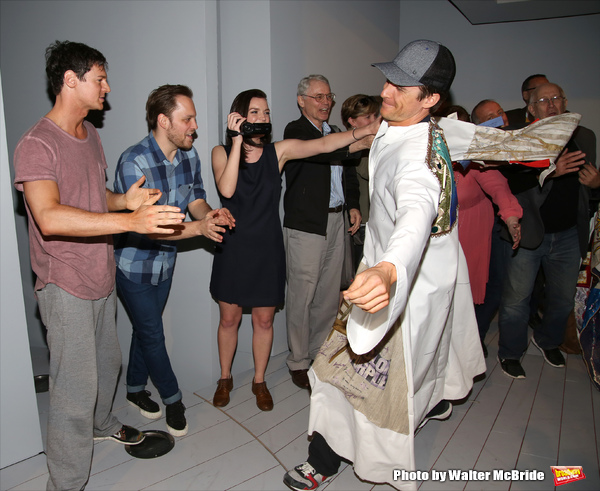 Alex Michael Stoll with Benjamin Walker, Theo Stockman and Jennifer Damiano

Alex Michael Stoll and cast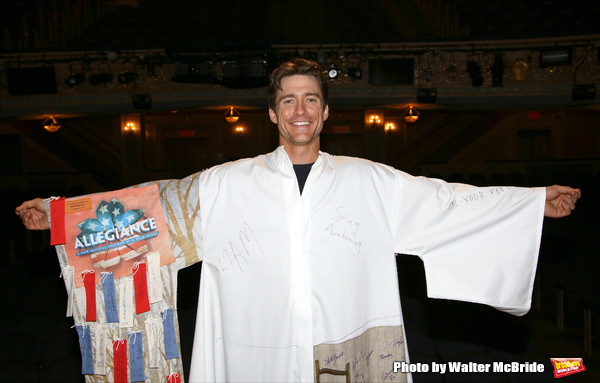 Alex Michael Stoll

Ericka Hunter and Alex Michael Stoll

Ericka Hunter and Alex Michael Stoll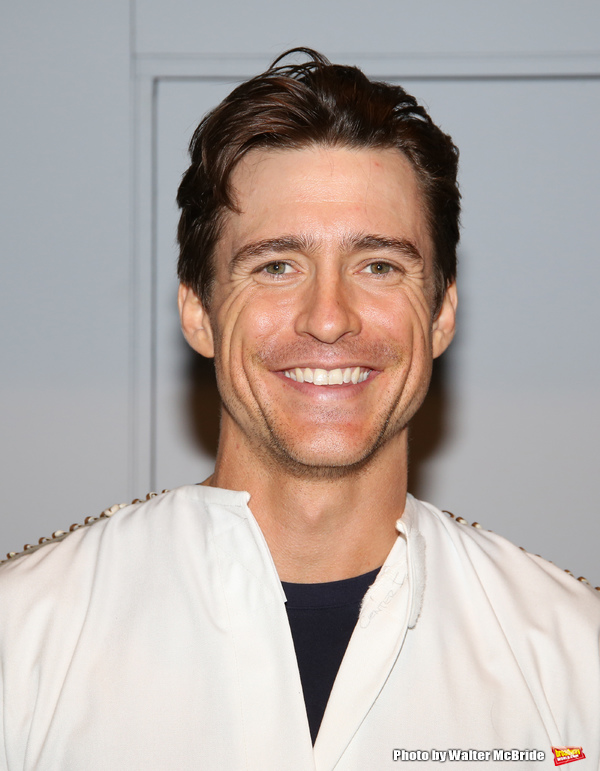 Alex Michael Stoll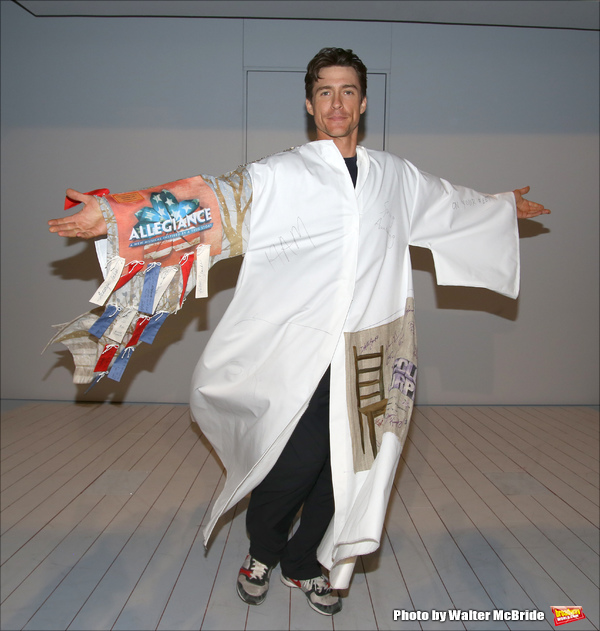 Alex Michael Stoll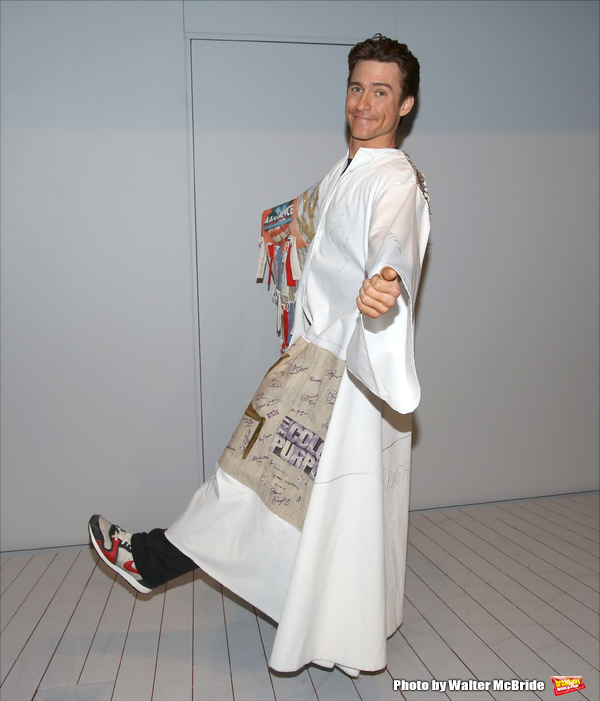 Alex Michael Stoll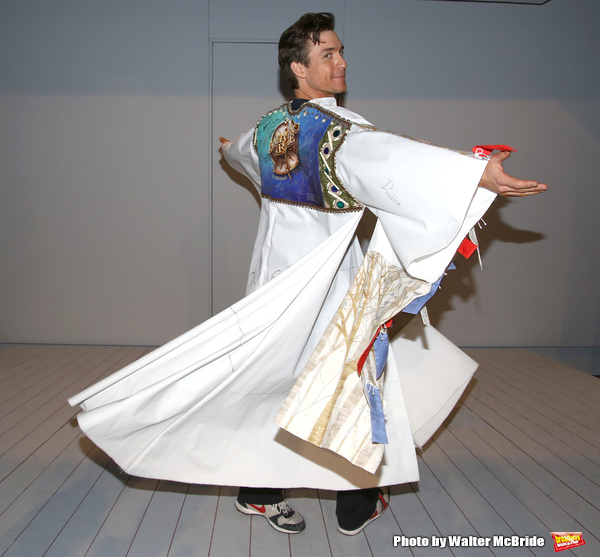 Alex Michael Stoll

Alex Michael Stoll

Alex Michael Stoll

Alex Michael Stoll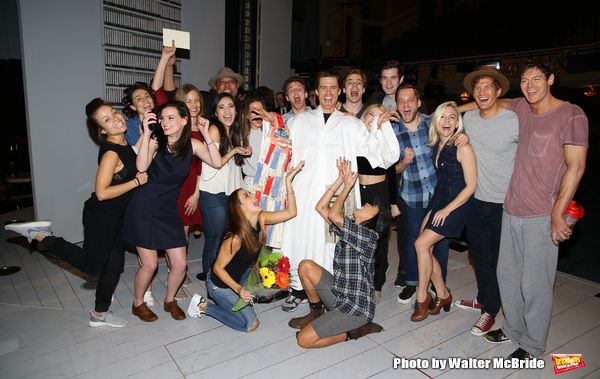 Alex Michael Stoll with Benjamin Walker, Helene Yorke, Jennifer Damiano, Alice Ripley and the cast

Alex Michael Stoll with Benjamin Walker, Alice Ripley, Helene Yorke, Theo Stockman and Jennifer Damiano