Click Here for More Articles on KRISTIN CHENOWETH
Exclusive: It's Official - Kristin Chenoweth Is Broadway Royalty as She Performs for the Queen!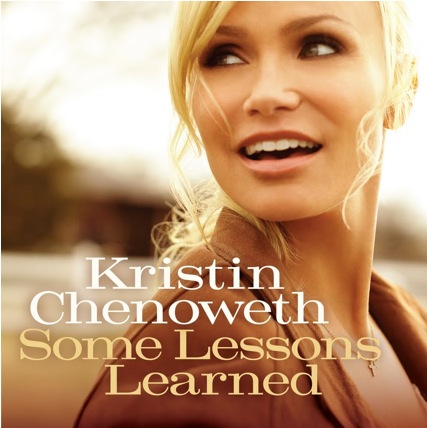 Kristin Chenoweth is one of Broadway's biggest standout exports since Barbra Streisand. It used to be that Broadway actors would go to LA for pilot season and very often come home empty handed. Ever since her first appearance on Broadway in STEEL PIER, the Kander & Ebb musical, directed by Scott Ellis with choreography by Susan Stroman, the girl hasn't stopped. It was WICKED that threw her fully into the mainstream and she didn't even win the Tony that year.
Since then, Kristin's rocket has gone into the stratosphere and this year she's hit new heights with appearances on GLEE, singing for one of her idols - Barbra Streisand at this year's MusiCares and this week she appeared as one of the biggest highlights of Oprah's farewell shows (alongside Tom Hanks, Tom Cruise, Beyonce, Aretha Franklin, Jerry Seinfeld, Michael Jordan, Maria Shriver, Katie Holmes, John Travolta and more) which were filmed last week in Chicago. (Click here to watch her wonderful performance).
If that wasn't enough, this week, The President and Mrs. Obama asked her to entertain Her Majesty the Queen of England at the dinner they held tonight in the Queen's honor at the Ambassador's official residence Winfield House. This dinner is protocol following the Queen's dinner in honor of the President last night at Buckingham Palace.
Kristin was invited as a guest to sing some songs she is known for and some of what are said to be the Queen's favorite show tunes including "People Will Say We're In Love" (OKLAHOMA), "Till There Was You" (THE MUSIC MAN) and "I Could Have Danced All Night" (MY FAIR LADY) amongst others. Chenoweth received a rousing standing ovation for her performance!
Add all of this to the jeweled crown that she has one of the most anticipated new television shows of the season, GOOD CHRISTIAN BELLES and she'll no doubt be continuing on GLEE as well.
Born and raised in Broken Arrow, Oklahoma, actress/songstress Kristin Chenoweth goes back to her country music roots with her new album Some Lessons Learned, to be released on SONY MASTERWORKS on Tuesday, September 13. We hear rumors that she'll be everywhere from QVC to Regis to promote the album.
Her debut single, "I Want Somebody (Bitch About)" is a tongue-in-cheek song about finding unconditional love. All of the songs on Chenoweth's new album are very personal and explore her life experiences as a woman. The single will be available for sale on May 31.
The music video for "I Want Somebody (Bitch About)" which takes place in a retro hair salon makes its debut on Country Music Television (CMT) on June 6. During that week Chenoweth will be very involved in Nashville's annual Country Music Fest. She is set to appear on the 2011 CMT Music Awards and perform on the finale of CMT's Next Superstar.
Some Lessons Learned was produced in Nashville by the legendary Bob Ezrin (Peter Gabriel, KISS, Pink Floyd). It features songs by elite pop and country songwriters including Diane Warren,Desmond Child, Tom Douglas, Hillary Scott, Jodi Marr, Victoria Shaw, Dolly Parton, Eric Bazilian, Gary Burr and Shane McAnnally. Chenoweth herself contributed two songs, "What Would Dolly Do?"-- written in honor of her hero Dolly Parton -- and "Mine To Love," about a woman who struggles with an emotionally unavailable man.
Chenoweth has had an extraordinarily diverse career. In November 2010 she was inducted into the Oklahoma Hall of Fame for her achievements. She won a Tony Award for her role as Sally Brown in the Broadway musical You're A Good Man, Charlie Brown, and is also celebrated for originating the role of Glinda in Wicked. In 2010, she appeared as Fran Kubelik in Promises, Promises alongside Sean Hayes.
She won an Emmy Award for her performance as Olive Snook in the television dramedy Pushing Daisies. Chenoweth is best known on TV for playing Annabeth Schott in The West Wing, and most recently as April Rhodes in GLEE, a role for which she was Emmy-nominated last year. In that role, she was able to use her multi-faceted voice on covers like "Last Name" (Carrie Underwood) and "Alone" (Heart). This season she reprised her role singing "Dreams" (Fleetwood Mac). She also had her own TV series, Kristin. Her film credits include Bewitched, The Pink Panther, Running With Scissors, Stranger Than Fiction, Four Christmases and RV.
Her debut album Let Yourself Go (2001) centered on show and movie musical classics including the title track, from the 1936 Fred Astaire film Follow the Fleet. It was followed in 2005 by As I Am, an album of Christian music, and in 2008, a holiday album A Lovely Way To Spend Christmas.
Chenoweth documented her life in her 2009 memoir A Little Bit Wicked: Life, Love, And Faith In Stages.
Next, Chenoweth will star as Carlene Cockburn in the new ABC drama series, Good Christian Belles, alongside Leslie Bibb, David James Elliott, and Annie Potts.
For more information on Kristin Chenoweth and her upcoming album, visit: www.KristinChenoweth.com
Related Articles
From This Author BWW