Click Here for More Articles on INDEPTH INTERVIEWS
Exclusive InDepth InterView Audra McDonald Talks GO BACK HOME Album & PBS Special, MARLENE DIETRICH'S ABC, Upcoming Projects & More
Today we are presenting a specially-focused InDepth InterView centering upon Audra McDonald's sensational new solo album, GO BACK HOME, which is available now and will be accompanied by a PBS TV special tonight, featuring the five-time Tony Award-winning performer at her very, very best. In this wide-ranging conversation, McDonald and I parse the finer points of GO BACK HOME, analyzing the song selection process itself as well as the meanings behind the myriad masterful musical moments present on the new release and what inspired her exquisite performances of these songs by Broadway's finest. McDonald also shares stories and insights into composers covered on GO BACK HOME, including frequent collaborators Stephen Sondheim, Michael John LaChiusa and Adam Guettel as well as Kander & Ebb, Rodgers & Hammerstein, Jule Styne, Comden & Green and many more. In addition to all about GO BACK HOME, McDonald and I also discuss the two brand new compositions on the album originating in the new specially-penned solo musical written expressly for her by LaChiusa, Marlene Dietrich'S ABC aka THE ABCs OF LOVE, and what the future potentially holds for that fascinating stage endeavor; and, we take a look back at her other LaChiusa musicals, MARIE CHRISTINE, SEND (WHO ARE YOU? I LOVE YOU) and specialty material, too. Also, McDonald fills us in on her recent and upcoming film appearances, such as last year's RAMPART with Woody Harrelson, the TV pilot THE ORDAINED and the upcoming, soon-to-shoot I FOUGHT THE LAW. Plus, McDonald expresses her enthusiasm for her continuing role as host of LIVE FROM LINCOLN CENTER, reveals her opinions on the current movie musical renaissance and the popularity of GLEE, as well as clues us in on her iPod favorites and touches upon practicing playing the piano to relax, even exploring the possibility of accompanying herself onstage someday - and: reflections on Laura Nyro and other favorite pop artists, future plans to pursue more Shakespeare onstage (and musings on what parts), thoughts on essaying the title role in GYPSY sometime soon, appearing on the hit web series IT COULD BE WORSE, collaborating onstage and off with husband Will Swenson - and much, much more!
More information of Audra McDonald's GO BACK HOME is available here.LIVE FROM LINCOLN CENTER's presentation of Audra McDonald: GO BACK HOME airs tonight on PBS. More information is available at the official site here. The Glamorous Life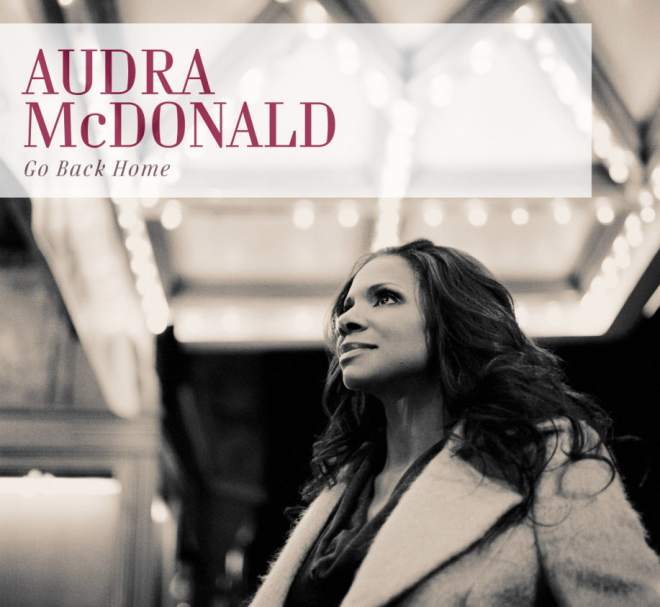 PC: A fellow five-time Tony Award winner immediately precedes you in this column - Susan Stroman. Of course, you have recorded two songs from her Kander & Ebb collaborations on GO BACK HOME - the title track (from THE SCOTTSBORO BOYS) and "First You Dream" (from STEEL PIER). Do you two know each other at all?
AM: Well, yes, of course, we've met a few times, but, sadly, we have never worked together. Not yet, at least. But, I think that what she did with SCOTTSBORO BOYS was absolutely spectacular, I have to say.
PC: A truly remarkable production.
AM: Oh, yeah. It broke my heart. It just broke my heart.
PC: So unique.
AM: Yeah, I think what she did with it was just brilliant - brilliant. I thought that the whole show was just brilliantly conceived and beautifully directed and just picture-perfect - at least in my humble, yet accurate opinion. [Laughs.]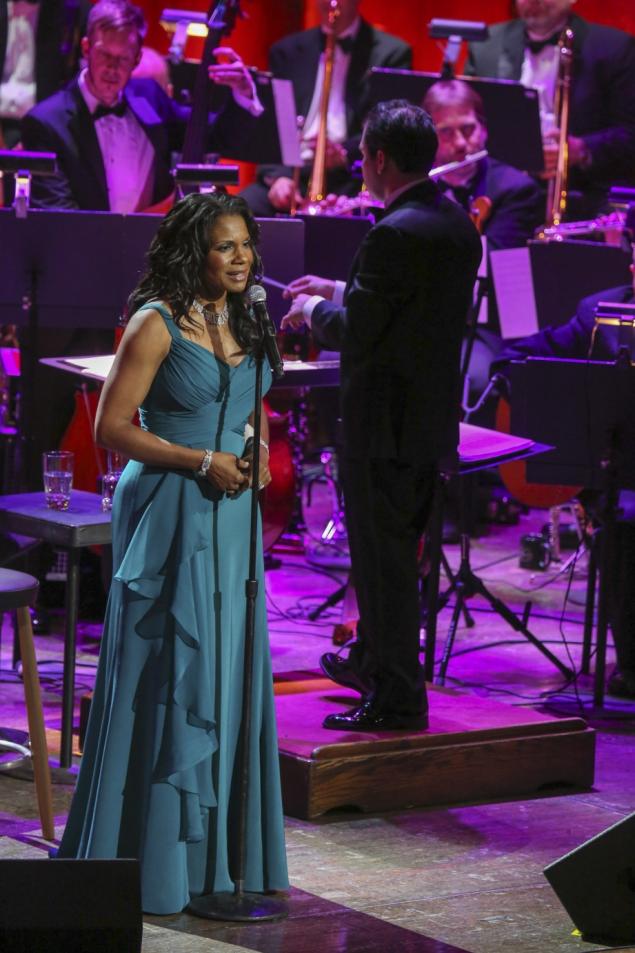 PC: Indeed! John Kander cited "Go Back Home" as his personal favorite song from SCOTTSBORO BOYS when I spoke to him, incidentally.
AM: Ugh! Yes. Yes. It's perfect, too.
PC: Where do you see the adult musical like THE SCOTTSBORO BOYS in today's Broadway scene? Is there even an audience for serious shows like that?
AM: Well, I think that we have to grow the audience and I think that the audiences are being grown. Maybe this is me just being fatalistic, but maybe the shows just won't be done on Broadway anymore - you know, maybe they will start off in regional theatre and Off-Broadway and Off-Off-Broadway, just so that the shows get out there and get into people's psyches, and, then, maybe they can go into a larger venue like those on Broadway. Maybe that's how it will work in the future - I don't know. But, really, I think that you just need to get the shows out there and get the music out there and get the work seen...
PC: Exposure is everything.
AM: It is. That's everything. So, I think that once people are aware of adult musical theatre again that they will be receptive to them. The little shows that could, too.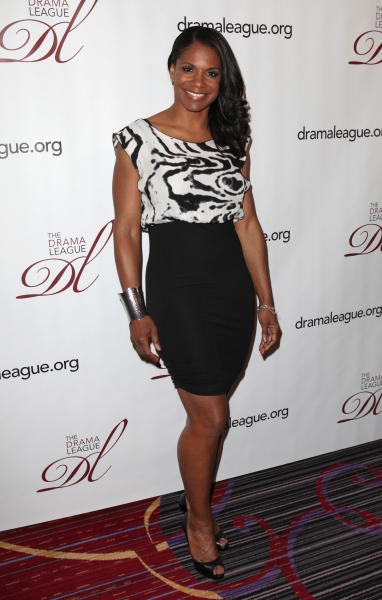 PC: The audience has to be built from the ground up, though.
AM: It does. But, then, that's when it will snowball. [Pause.] I mean, look at something like ONCE - yeah, I know they had the original movie there to sort of help it along a little bit, but, even still, that was a little show that could, just like we are talking about now. So, I absolutely believe that adult musical theatre will continue to be nurtured and grow and absolutely continue to thrive, but, right now, it's just a matter of, you know, it may not always necessarily end up on Broadway - and that doesn't mean that theatre doesn't keep thriving, anyway.
PC: As SCOTTSBORO BOYS evidences, the greats like John Kander can still produce at their highest level, so there are theaters available for them, even if not on Broadway.
AM. Absolutely! Absolutely. That's what they are there for. And, with shows like
Glee
and
SMASH
out there and with social media in general, I know that I, for one, am seeing a lot more interest in Broadway and musical theatre in general than I have in years - ever, maybe. There are certainly far more young people interested in it than ever before from what I can see - even through my little Twitter account, I talk to young kids out there all the time who are fascinated by theatre and they tell me that this is what they really want to do and they are following it really closely; so, that really gives me hope!
PC: The performing arts have a seemingly newfound prominence now thanks to GLEE.
AM: They do. I really think they do.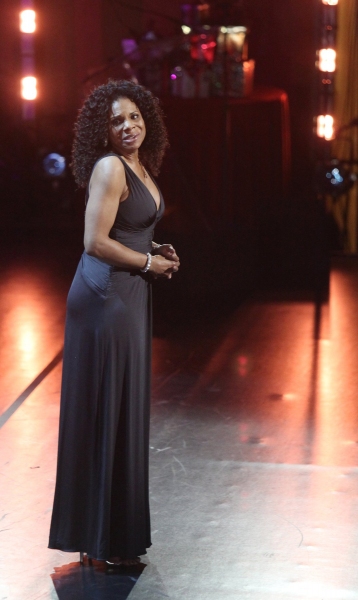 PC: It is also because of PBS Specials such as your own GO BACK HOME, as well as the Live From Lincoln Center shows you have hosted, that access has been increased significantly, I think.
AM: Oh, absolutely! Absolutely. I think so, too.
PC: Basically, Rodgers & Hammerstein's CAROUSEL along with the Kander & Ebb, Hamlisch and Sondheim shows collectively make up musical theatre in a nutshell, more or less, do they not?
AM: They really do. There it all is.
PC: So, will you be returning as host of Live From Lincoln Center next year as far as you know?
AM: I believe so! I mean, I haven't heard that I'm not yet - last I heard, they wanted me to come back next year, so I plan to do it and I am really excited about it. You know, it is a real honor to have that position and I have to say that I really, really believe that there is something to it all - like we've been talking about, I really see a lot more young people out there who are attracted to these programs than I ever have before in the past and that really, really excites me about being involved with it.
PC: Would you be open to appearing in a dramatic role in a Live From Lincoln Center telecast again ala PASSION sometime soon?
AM: Oh, are you kidding?! Absolutely! Totally.
PC: Unfortunately, Michael John LaChiusa's two new songs did not make the PBS cut of the GO BACK HOME concert, but they will evidently be on the DVD - those being the longest and shortest songs on your album, incidentally
.
AM: [Big Laugh.] Aww,
Michael John
!
PC: That's the comment he told me to tell you - he loves having both the longest and shortest songs on your new album.
AM: [Laughs.] Oh, my God! That's so
Michael John
...
PC: Is it true the full, theatrical version of "Married Love" from the Marlene Dietrich'S ABC musical project is about 12 minutes or so long?
AM: Yeah, I think so! "Married Love" is a pretty long one. You know, anytime I get the chance to sing or work with
Michael John
it is such an incredibly fertile and incredibly creative and safe and encouraging environment - and challenging, too, because he is so collaborative! He is somebody who absolutely writes and tailor-makes music for my voice - he knows my voice in and out, so he knows exactly where to place things, like on "Married Love"; we never have a conversation about what key it should be in or anything like that.
PC: He knows your instrument.
AM: Exactly. He knows everything! He knows exactly where to put something so that he can get the specific colors from my voice that he wants for that particular song. So, again, anytime I get the chance to sing any music of
Michael John
's I am a very happy girl!
PC: What can you tell me about Marlene Dietrich'S ABC aka THE ABCs OF LOVE in general?
AM: Oh, the
ABC
musical that he has written me is just spectacular - spectacular! Hopefully, it will get onstage someday - I certainly hope so; and, someday soon. I think that it is great, great subject matter for a musical...
PC: It really is.
Unusual, too.
AM: I know! I mean, this crazy little book by
Marlene Dietrich
? It's basically, you know, going through all these words based on the letters of the alphabet and how she views marriage and relationships and everything - but, I also think it is really interesting to see that
Michael John
and
Marlene Dietrich
are closer in their thought processes than one would assume! [Laughs.]
PC: What a piercing insight! Why do you say that?
AM: Well you don't ever even think of putting
Marlene Dietrich
and
Michael John
LaChiusa in the same sentence, really, for any particular reason, but there is something really similar there, I think, somehow - not necessarily in their thought processes, but in how they express themselves. It's perfect magic - that's how I would put it.
PC: Do you have any plans to record the previous big musical piece Michael John wrote for you since MARIE CHRISTINE, the fabulously-titled SEND (WHO ARE YOU? I LOVE YOU)?
AM: Oh, SEND - I would love to; yeah. That is a great, great piece - I absolutely loved, loved doing that. But, I want him to write the companion piece to that now, too. We'll do them both.
PC: You wouldn't want to pair it with Marlene Dietrich'S ABC?
AM: No, we'd do them separately, I think.
ABC
is its own thing.
PC: Another exceptional pairing throughout your career is you and Patti LuPone - as for Sondheim shows alone: LIVE FROM LINCOLN CENTER's PASSION, ANYONE CAN WHISTLE and SUNDAY IN THE PARK WITH GEORGE at Ravinia; plus, Brecht & Weill's MAHAGONNY.
AM: Yeah! Yeah - Patti. I mean... I worship her, Pat!
PC: Understandably so.
AM: How could I not? Ugh, I grew up obsessed with her and admiring her and her choices and just being such a fan. [Sighs.] And, now, to be able to share a stage with her I have learned so, so much every single time - you know, there is no one like her. There is just no other talent like her talent. Just her commitment to every single moment is spectacular - spectacular. And, I feel honored to be able to say that she's also a good buddy.
PC: Was the Ladies In Red sequence at the SONDHEIM! Birthday Concert a particular thrill to perform - especially with Patti, Bernadette and the rest in attendance?
AM: Oh, gosh! Yes! Yes. Are you kidding me?! It was incredible! I mean, it was a really heady experience, too... all the people in the cast were just so spectacular. And, then, knowing that Steve was in the audience and you are performing with the Philharmonic in front of cameras, for Sondheim, with that audience and whoever was in the audience - which I personally didn't really care about because Sondheim was in the house and that's all I could possibly think about, but whatever. [Laughs.]
PC: Unforgettable.
AM: And, to have these women right behind you - these women you have worshipped for so long - and, then, to have to stand up and sing in front of them was one of the more frightening experiences I have had in my life, and, at the same time, also totally thrilling.
PC: "The Glamorous Life" is such a gem of a composition - how do you create that world when you perform it? It appears as if you actually because the little girl when you do it!
AM: Well, the simple answer to that is that I have that little girl at home [her daughter, Zoe] - I have that little girl who looks at what I do and sees it as... [Pause.] a lot of things!
PC: Glamorous and...
AM: She sees it glamorous and exciting and fun, yes - but, also, she sees it as frustrating and sees how it keeps me away from her at times and how that it is something she probably has felt at times like she has had to compete with - even if she never really did - because, you know, "it takes mommy away." So, it's something that I have certainly had the personal experience with and that is what that song is all about.
PC: And it also appears on GO BACK HOME, thankfully. So, is it true then that your daughter referred to some of your time onstage in PORGY & BESS as "screaming time"?
AM: [Laughs.] "Mommy doesn't have to scream tonight." Yeah, when she was in my dressing room backstage at PORGY & BESS she would be playing her video games or whatever and say, "You're not screaming tonight, are you?!" So, yeah - that's true.
PC: I adored the video you released of you accompanying yourself on Adam Guettel's "Migratory V".
AM: Oh, thank you! That was a little nerve-wracking...
PC: Is that something you would like to do more of in the future - accompany yourself on piano while also singing?
AM: Well, you know, I think that that would be a great challenge - and I think that is something I might research more. For me, with "Migratory V", that was pretty much just me getting over my fear of doing it for the first time...
PC: You would never know it judging from the performance. So, maybe a full evening, then?
AM: You know, I certainly miss playing piano and I really wish I did it more - it's really a very therapeutic thing to do for me. I just need to be home for more than a few minutes to be able to play more, I guess. But, yes, to answer your question, that would be a great goal for me to set for myself and to put that out there - to do something like that would be a big challenge for me, but I like a big challenge! I think that I would really like to do something like that.
PC: What do you listen to or play on the piano just for fun?
AM: Oh! Good question. Hmm. What do I play on the piano a lot? [Pause.] You know, I like to play a lot of Beethoven and a little bit of Mozart - one of my favorite things to play is the Beethoven Pathetique Sonata; that is one of my favorites to play, so I do massacre it pretty well... [Laughs.]
PC: Why that piece in particular?
AM: Oh, I love that piece so much - all the movements and how they flow together, especially.
PC: What is currently on your iPod?
What do you listen to to relax or just for fun?
AM: Hmm. Well, one thing that is constantly on my iPod is India.Arie - I like her a lot; I listen to her a lot. I think she is just a spectacular artist. And, then, there is a comedian named
Hannibal
Buress that I listen to a lot - in both cases, it's something I listen to a lot when I am on a plane and I an traveling from city to city and I am going through turbulence and whatnot and I get really nervous; I'll put on India.Arie because it soothes me or I'll put on
Hannibal
Buress because he really, really makes me laugh - hard. So, between the two of them, I know I can make it through somehow. [Laughs.]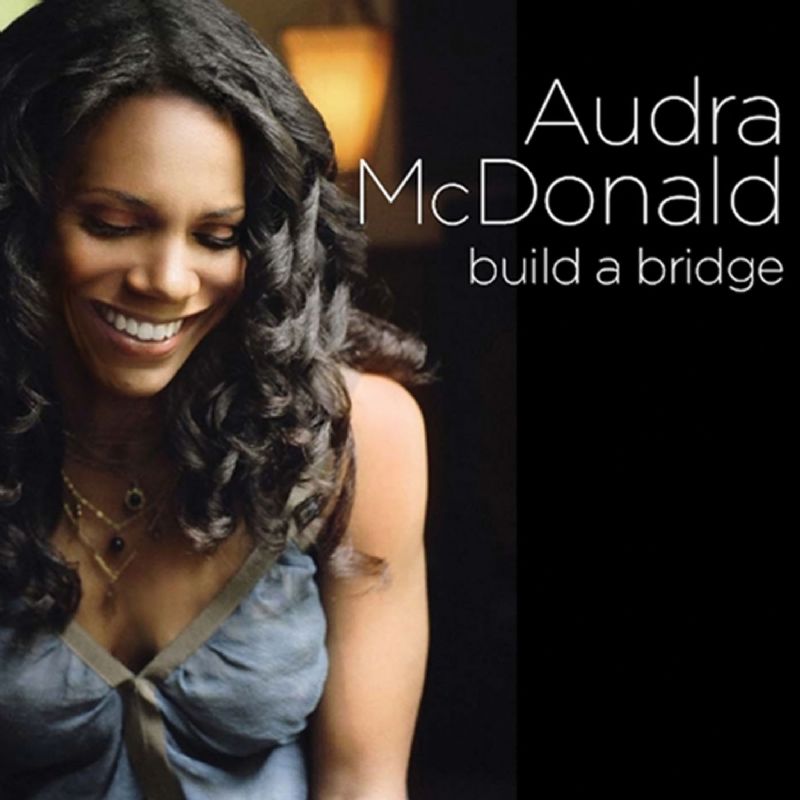 PC: Speaking of pop albums, your BUILD A BRIDGE is brilliant. Do you anticipate singing more Laura Nyro soon?
"Tomcat Goodbye" is a real standout.
AM: Oh, absolutely! I am a big fan of hers - and, yes, she is absolutely someone who I am going to try and sing a lot of their stuff in the future. I love her albums and I love her songs. You know, I am open to all kinds of music, really, as far as what I will do in the future and stuff, I think...
PC: Who knows what the follow-up to GO BACK HOME will be, then!
AM: Yeah, I am pretty much open to everything!
PC: You just appeared with your SECRET GARDEN co-star Alison Fraser on the series IT COULD BE WORSE. Did you two get to work together one-on-one at all?
AM: Aww, Alison! No, unfortunately, we did not, but isn't that funny? It's so great what she has done on that and Wesley [Taylor] is just hysterical! I definitely loved doing it. And, the fact that they had this idea and just went out there and did it? I think that is just fabulous.
PC: A True Life "let's put on a show" come to fruition.
AM: It is. And, I think Wesley is just brilliant. It's a great show.
PC: Looking ahead to the future, Raul Esparza spoke so glowingly to me of appearing with you and Anne Hathaway in TWELFTH NIGHT...
AM: Aww! Yes. Yes. That was fantastic. I loved doing that with them. I loved doing Shakespeare In The Park.
PC: So, I take it that you would be open to more Shakespeare in the future?
AM: Yes! That is certainly something in my sights - that is absolutely something I want to tackle much, much more of in the future.
PC: Maybe Lady Macbeth?
AM: Oh, who knows, Pat?! Who knows! [Laughs.]
PC: That role seems an absolutely ideal fit for you - no offense.
AM: Yes. That is definitely a role I would like to tackle at some point in my life - and, I know what you mean. So, yes, I will tackle it at some point for sure.
PC: And, a similarly tragic figure: MARIE CHRISTINE was the final Broadway musical to open in the 20th century and I think it deserves that distinction - at least to me, it was totally unforgettable.
AM: Oh, wow, well, first, thank you for saying that! My goodness - not many people saw that show, you know...
PC: Not enough!
AM: Definitely not enough. Gosh, I learned on a lot on that show, though.
PC: Broadway has changed so much since then. Were you aware that there was just a revival of MARIE CHRISTINE in New York recently?
AM: Oh, I know! I know! I actually didn't get to see it myself, but
Michael John
told me about it - he said that he went to see it and that he was very, very impressed. They did it in the village, right?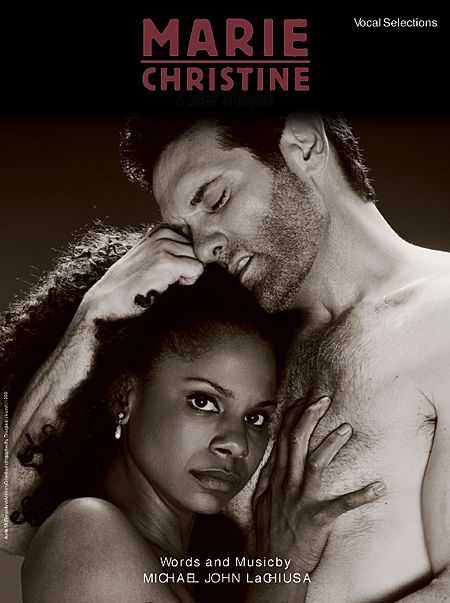 PC: I believe so - Columbia Stages.
Would you consider reprising your role in that or have you closed the book on MARIE CHRISTINE in your career, more or less, do you think?
AM: Well... [Pause. Clears Throat.] I'm not actually a young girl... I guess I'm more the older, headstrong woman than the young, headstrong girl now. [Laughs.]
PC: That kind of age-blind casting works in opera, though!
AM: Yeah, but I don't know - I think I'm probably too old to play the part now, realistically.
PC: In speaking of age-appropriate roles, the GO BACK HOME album closer is "Make Someone Happy" by Jule Styne - what about playing Madame Rose in GYPSY someday?
AM: Oh! Well, I'm certainly not not considering it! [Laughs.]
PC: That works!
AM: I mean, if the right production were to come along, sure! I mean, that's just one of
the
roles for me - so, sure; yeah; absolutely. If someone would actually cast me in that?! Of course I'd do it!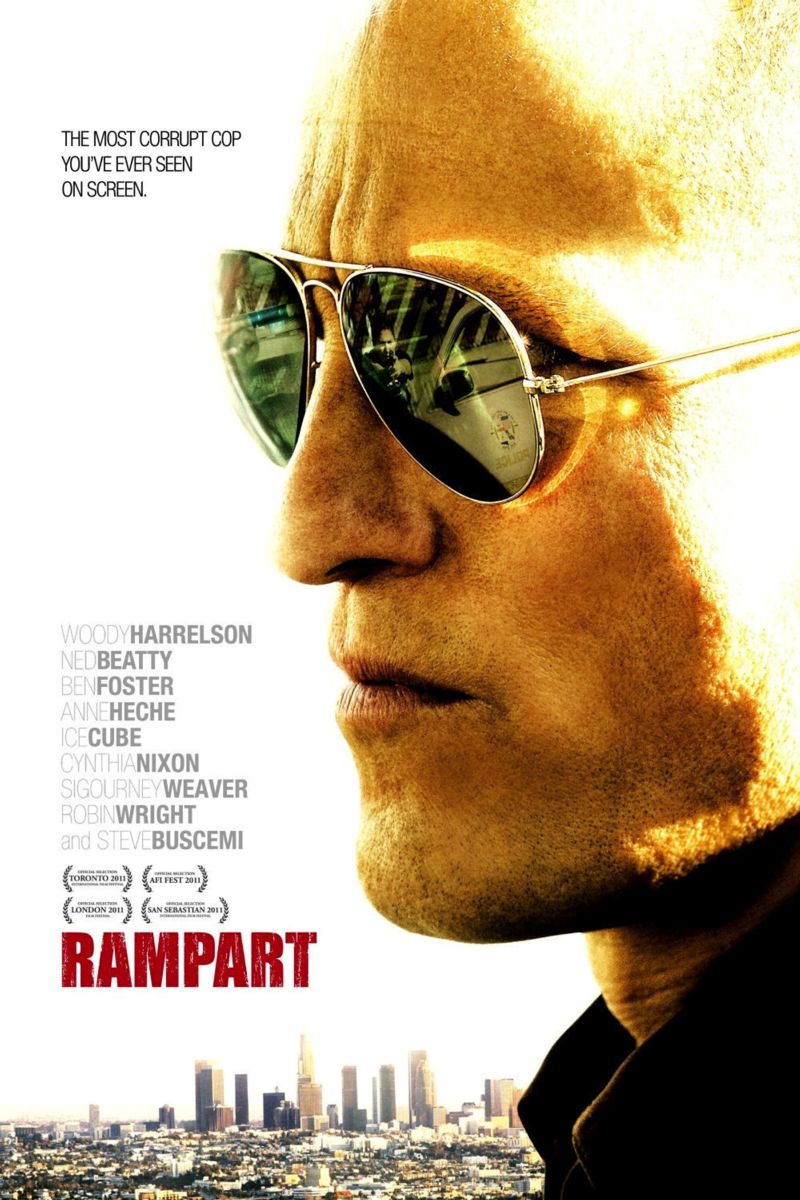 PC: From theatre to film: Woody Harrelson told me he loved sucking your toes in RAMPART...
AM: [Huge Laugh.] Oh, my gosh, Pat! Oh... my... gosh.
PC: Can you tell me about shooting that scene with him?
AM: Well, it was certainly interesting! I remember Woody and I met about five or six minutes before we filmed that scene, so it was basically, "Hi. Nice to meet you." Boom! The toe scene...
PC: Not something we would immediately expect from you!
AM: Oh, but Woody was such a sweetie - that was what was really great about it. You know, he's a great actor, and, at the same time, he is also just so easygoing - he just gets along with everybody! So, I instantly felt comfortable and safe working on that with him - all the people in that room made me feel incredibly safe. Because, after all, you know, it's quite a way to meet someone and start working with someone...
PC: You can say that again!
AM: You know, to just immediately do what we do in that scene could be tricky, but he was just such a great guy and did everything he could possibly do to make me comfortable doing it.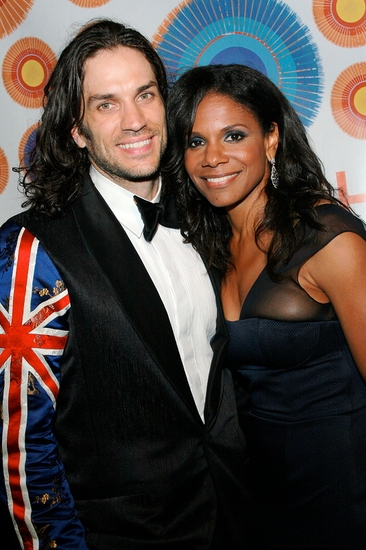 PC: Maybe your toes will appear again in the sequel someday!
AM: [Laughs.] You never know!
PC: You have some other TV and film appearances coming up I was curious about: first, THE ORDAINED, with Will Chase?
AM: Oh, THE ORDAINED - yeah, that was just a TV pilot we shot that didn't get picked up; I forgot Will was in that.
PC: Will you be working with your own Will - Will Swenson - again anytime soon?
AM: Actually, yes, I will! In speaking of my husband, Will [Swenson], he's going to start shooting the film that he is directing himself soon - it's called FACING EAST. So, I think that I am going to get to be a gofer onset for that - maybe I'll give people water or something. [Laughs.]
PC: I think that you are certainly qualified for a lot more than that at this point!
AM: Who knows? He might even let me be in it. [Laughs.]
PC: You also have a project with your onetime R SHOMON co-star Michael C. Hall coming up - I FOUGHT THE LAW?
AM: Oh, yeah, yeah - I FOUGHT THE LAW. That is something that we are hoping will start shooting soon.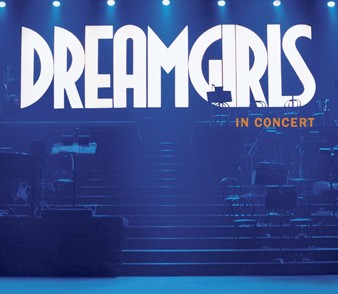 PC: What can you tell me about it?
AM: That is a great, great, great script - I am really excited to get to be able to do that. It's sort of all set in the '70s in Los Angeles and I get to have a nice, big, high Afro for that and I am really excited about it and what my character is all about!
PC: A brief reprise of your Deena in DREAMGIRLS, perchance? At least how she would look...
AM: Yeah, yeah, yeah - I guess so!
PC: Is there any stage project in your immediate future as far as you can tell me?
AM: Well, there is a lot of stuff coming up - and, maybe, sooner rather than later you might be hearing about something, but I am not allowed to talk about it yet!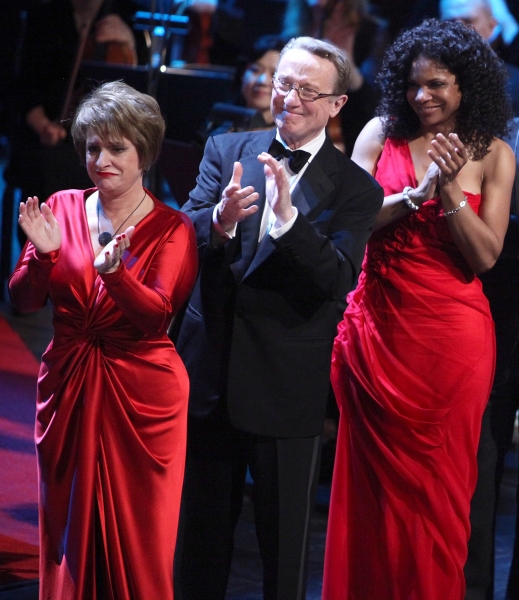 PC: So, after MAHAGONNY, do you have the desire to do any more Brecht? Maybe MOTHER COURAGE?
AM: Oh, who knows?! That could be interesting, though. But, yeah, like I said - I am open! I am open.
PC: One last thing: your final track on BROADWAY CARES: HOME FOR THE HOLIDAYS - a vocalise "White Christmas" with Jason Robert Brown on solo piano - is absolutely superb.
AM: Aww, that is so nice of you! Yeah, that was entirely
Jason
Robert Brown
's idea - and, what an idea it was!
PC: What about a full-out studio Christmas album someday to go with your Mormon Tabernacle Choir DVD from a few years ago?
AM: Oh, that's a really neat idea! That would be fun to do. Maybe a family Christmas album or something? I like that suggestion a lot.
PC: You are true Broadway royalty and this was absolutely divine today, Audra. Thank you so much.
AM: Aww, thank you, Pat! You are so, so sweet. This was so much fun to do. OK. Bye bye.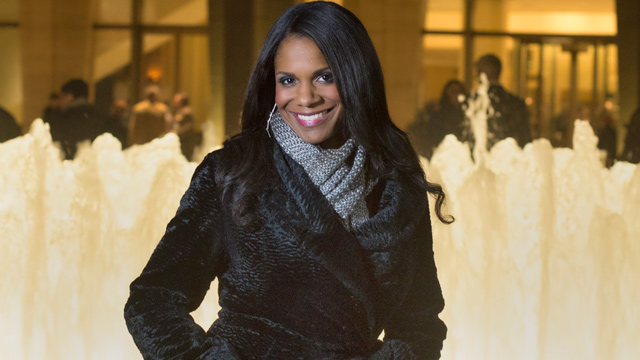 Photo Credits: Walter McBride, Racheal McCaig, Nonesuch, Lincoln Center Theater, etc.