CUBA FESTIVAL Returns To The Joyce Theater This January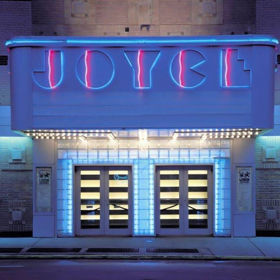 The Joyce Theater Foundation(Linda Shelton, Executive Director) continues its long-standing tradition of showcasing international dance with the return of its Cuba Festival from January 9-20 at The Joyce Theater. Featuring three distinct companies over the course of 10 days, this year's festival celebrates the return of two audience favorites-Malpaso Dance Company andCompañía Irene Rodríguez-and the U.S. debut of LOS HIJOS DEL DIRECTOR. Tickets, ranging in price from $10-$50, can be purchased at www.Joyce.org, or by calling JoyceCharge at 212-242-0800. Please note: ticket prices are subject to change. The Joyce Theater is located at 175 Eighth Avenue at West 19th Street. For more information, please visit www.Joyce.org.
The 2019 Cuba Festival welcomes three companies from the capital city of Havana, a city widely recognized as one of the dance capitals of the world. Malpaso Dance Company kicks off the festivities January 9-13, returning to The Joyce with Ohad Naharin's Tabula Rasa and selections from their ever-growing repertory such as Fielding Sixes with choreography by Merce Cunningham. Contemporary dance company LOS HIJOS DEL DIRECTOR, led by choreographer and founder George Céspedes, makes its U.S. debut at The Joyce January 15-16. The festival will conclude with the show-stopping flamenco of Compañía Irene Rodríguez, returning to The Joyce from January 18-20.
The following is a complete schedule for The Joyce Theater's 2019 Cuba Festival:
Malpaso Dance Company
An Associate Company of Joyce Theater Productions
January 9-13
Wed 7:30pm; Thu-Fri 8pm; Sat 2pm & 8pm; Sun 2pm & 7:30pm
Curtain Chat: Thu, Jan 10
Family Matinee: Sat, Jan 12 at 2pm
Tickets: $10-$50 (Ticket price is subject to change.)
Malpaso Dance Company returns to The Joyce with its dazzling, classically trained dancers in Tabula Rasa, a hard-driving work by choreographer Ohad Naharin, who recently traveled to Cuba to restage this rarely performed dance. Additional works from the company's growing repertory-which includes pieces by internationally recognized choreographers such as Merce Cunningham, and promising Cuban talent-will round out the program.
Malpaso Dance Company Masterclass
Time: Friday, January 11, 2019 from 10am-12pm
Location: Gibney at 280 Broadway, New York, NY (entrance at 53A Chambers Street).
Description: Artistic Director Osnel Delgado will teach the Cuban technique of modern dance, which is a fusion of North American modern dance (including Anna Sokolow, Martha Graham, José Limón, and Merce Cunningham), European ballet, and traditional Afro-Cuban dances and rhythms. The central teaching of the class is based around contraction and release technique, combined with spine undulation movements from Afro-Cuban dance styles. The combinations encourage a focus on rhythm and musicality. The combination of influences (American, European, and African) manifest within Cuban dance provides the students a unique transcultural experience of movement.
LOS HIJOS DEL DIRECTOR
The Last Resource
January 15-16
Tue-Wed 7:30pm
Tickets: $10-$40 (Ticket price is subject to change.)
George Céspedes, one of Cuba's most daring contemporary dance makers, and his company make their U.S. debut with The Last Resource. With a musical collage that extends from heavy metal to electronica to the work of Cuban singer-songwriters, the dance deals with the alienation of the human spirit, and reflects upon uncertainty and change.
Compañía Irene Rodríguez
Mas Que Flamenco
January 18-20
Fri 8pm; Sat 2pm & 8pm; Sun 2pm & 7:30pm
Curtain Chat: Sat, Jan 19 following the 2pm performance
Tickets: $10-$50 (Ticket price is subject to change.)
Praised as "intense" and "exacting" by The New York Times, with a vivacious ensemble that "has succeeded in positioning itself among the best of the Spanish genre in Cuba" (Granma, Cuba), Irene Rodríguez follows up her wildly successful 2016 Joyce debut with an exhilarating program of short works, Mas Que Flamenco.
In the six short years since its establishment in 2012, Malpaso Dance Company has already become one of the most sought after Cuban dance companies with a growing international profile. Emphasizing a collaborative creative process, Malpaso is committed to working with top international choreographers while also nurturing new voices in Cuban choreography. The company tours with 11 dancers and is led by its original three founders; resident choreographer and Artistic Director Osnel Delgado, Executive Director Fernando Sáez, and dancer and co-founder Daileidys Carrazana. www.malpasodance.com
Founded in 2013 by George Céspedes, Havana-based LOS HIJOS DEL DIRECTORaims to develop work inspired by everyday Cuban challenges. Behind each work, there is a philosophical and psychological interest, which aims to depict who Cubans are and the obstacles they face. The choreography goes beyond movement, finding new ways to explore Cuban lives, culture, anxieties, suffering, and interactions with each other and with their environment. The company and its work has become synonymous for breaking formalities and conventionalism and building connections between dance and theater. Céspedes has also danced with and choreographed for Danza Contemporanea de Cuba -a major contemporary dance company in Cuba, which was presented at The Joyce Theater in 2011.
Compañía Irene Rodríguez, in its few years of existence, has claimed the top spot in Cuba as a cultivator of the Spanish dance genre. Its director is one of the most prominent figures of dance in her country, both in her interpretive and choreographic work. In July 2012, they won First Prize in the eighth "Alicia Alonso" Ibero-American Choreography Competition (CIC), awarded by the Author's Foundation of the Spanish General Society of Authors and Editors (SGAE) and the National Ballet of Cuba for Rodríguez' work, El crimen fue en Granada (The crime was in Granada), performed by the company. With her personal aesthetic concept of Spanish dance, both Classical and Flamenco, Compañía Irene Rodríguez has garnered several accolades, chief among them being the company's inclusion in The Book of Honor of the Grand Theater of Havana in January 2013 for their performance of Del Clásico Español al Flamenco (From Spanish Classical Dance to Flamenco). They were also given an award by John A. Pérez, Speaker Emeritus of the Assembly (California Legislature) during their multi-city tour in 2014 and the award for Best Cultural Event of 2014 by the Cuban cultural press. Compañía Irene Rodríguez is focused on creating new trends that help develop the Spanish genre, merging it with everything that broadens performance vocabulary such as the dramatic arts, contemporary dance currents, native rhythms and all that allows the coming together of tradition and modernity of a global yet uniquely Cuban genre.
Joyce Theater Productions (JTP) is the in-house producing entity for The Joyce Theater Foundation, Inc., formed to create original work for The Joyce's own stage, and for worldwide touring. The program also includes fiscal and administrative management to select companies that may require infrastructure beyond project-based creations. Originally founded in partnership with Sunny Artist Management, Inc. (SAM) in 2014, JTP has since supported projects with Daniil Simkin, Wendy Whelan/Brian Brooks, Arthur Pita/James Whiteside, Maria Kochetkova, and L.A. Dance Project, and maintains an ongoing relationship with Cuba's Malpaso Dance Company.
The Joyce Theater Foundation ("The Joyce," Executive Director, Linda Shelton), a nonprofit organization, has proudly served the dance community for over three decades. Under the direction of founders Cora Cahan and Eliot Feld, Ballet Tech Foundation acquired and The Joyce renovated the Elgin Theater in Chelsea. Opening as The Joyce Theater in 1982, it was named in honor of Joyce Mertz, beloved daughter of LuEsther T. Mertz. It was LuEsther's clear, undaunted vision and abundant generosity that made it imaginable and ultimately possible to build the theater. Ownership was secured by The Joyce in 2015. The theater is one of the only theaters built by dancers for dance and has provided an intimate and elegant home for over 400 U.S.-based and international companies. The Joyce has also presented dance at Lincoln Center since 2012, and launched Joyce Unleashed in 2014 to feature emerging and experimental artists. To further support the creation of new work, The Joyce maintains longstanding commissioning and residency programs. Local students and teachers (K-12th grade) benefit from its school program, and family and adult audiences get closer to dance with access to artists. The Joyce's annual season of about 48 weeks of dance now includes over 340 performances for audiences in excess of 150,000.
Performances of The Joyce Theater Foundation's Cuba Festival will be January 9-20 at The Joyce Theater (175 Eighth Avenue at West 19th Street) according to the following schedule: Tuesday and Wednesday at 7:30pm; Thursday and Friday at 8pm (no performance Thu, Jan 17); Saturday at 2pm and 8pm; and Sunday at 2pm & 7:30pm. Tickets range in price from $10-$50 and can be purchased at www.Joyce.org, or by calling JoyceCharge at 212-242-0800. Please note: ticket prices are subject to change. The Joyce Theater is located at 175 Eighth Avenue at West 19th Street. For more information, please visit www.Joyce.org.
Related Articles
More Hot Stories For You
HAMILTON Will Hold A Fan Performance on October 31 With All Tickets Available For $10 Via Lottery
For the second year in a row, Hamilton will host a special fan performance on Thursday, October 31 at the Richard Rodgers Theatre on Broadway, with al... (read more)

Breaking: Ethan Slater, Gavin Lee & More Will Reunite to Film SPONGEBOB for Nickelodeon
Following a critically lauded run on Broadway, members of the original award-winning Broadway company of The SpongeBob Musical: Live On Stage! will re... (read more)

BWW Photo Exclusive: Adam Pascal Stars In THE MUSIC MAN At 5-Star Theatricals
Tony nominee Adam Pascal stars as Professor Harold Hill in the first show of the 5-Star Theattricals 2019-2020 season, THE MUSIC MAN.... (read more)

MOULIN ROUGE To Head To The West End in 2021
The blockbuster Broadway hit, Moulin Rouge, will be heading to the West End in 2021!... (read more)

Tony Nominee Jenn Colella Will Depart COME FROM AWAY in November
BroadwayWorld has just learned that Jenn Colella, original cast member of Come From Away, will depart the musical next month. Colella was Tony-nominat... (read more)

Exclusive: Get A First Look At Teal Wicks, Bobby Conte Thornton, And More In LAST DAYS OF SUMMER
BroadwayWorld has a first look at the new musical LAST DAYS OF SUMMER, presented by George Street Playhouse and directed by Jeff Calhoun (NEWSIES, GRE... (read more)