Broadway Dreams Announces SHEL As The Next Musical To Participate In Their New Works Development Project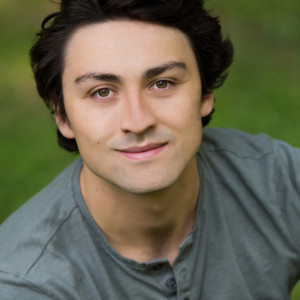 SHEL: A Historically Fictionalized Musical will be the latest new musical to benefit from Broadway Dreams' New Works Development Project. With a book, music, and lyrics by Noah Kieserman, SHEL will receive workshops this summer at Theatre Calgary in Canada, the Blumenthal Performing Arts Center in Charlotte, NC, and the Herb Alpert Center at Harlem School of the Arts in NYC as part of the non-profit's Summer Performing Arts Intensive Tour, The Hits Reimagined.
"SHEL is exactly the kind of project that our New Works Development Project was meant for," said Broadway Dreams Founder and President, Annette Tanner. "This beautiful new piece brilliantly captures the creative process and all the raw creativity, passion, and chaos that comes with it. SHEL is art imitating art - and we can think of no better way to teach our students about the process than building a piece that holds a mirror right up to it."
"I am beyond grateful for the opportunity to workshop SHEL with Broadway Dreams," said creator Noah Kieserman. "The musical demands a distinct creative playground which the talented artists at Broadway Dreams can bring to life like no other."
Discover the life behind the artist with SHEL, a historically fictionalized new musical based on the unusual life of poet and artist, Shel Silverstein. Written entirely in Silverstein's iconic style of verse, SHEL tells the fascinating tale of an artist whose compulsory need to create transcendent art takes a toll on those he loves most. The entirely original score takes the audience on a compelling and turbulent journey alongside Shel as he becomes the American treasure beloved by millions across the world.
Broadway Dreams' New Works Development Project champions thought-provoking material while educating its students about the full journey productions take from page to stage. The program brings together its students and top Broadway faculty with creators of new works to nurture and develop pieces that will push the boundaries of convention and ensure that theater remains a vibrant cultural force. Past projects have included Shrek the Halls by Marshall Pailet and Drew Fornarola; The Me Nobody Knows, directed by Stafford Arima and choreographed by Taye Diggs; The Preacher's Wife by Tituss Burgess; Zanna Don't, directed by Alan Souza; select work by composer Matthew Lee Robinson, including material from Happy People and Atlantis; and Mary & Max, directed by Stafford Arima.
After a series of successful workshops and presentations produced by Broadway Dreams, Mary and Max will receive its world premiere as part of Theatre Calgary's 2018-19 season. With a book by Crystal Skillman and music and lyrics by Bobby Cronon, and under the direction of the organization's new artistic director, Stafford Arima, the musical will run October 14 - November 10, 2018.
Broadway Dreams, a 501(c)3 not-for-profit organization established in 2006, provides youth and young adults of all socioeconomic backgrounds with performance training, life skills building, and mentorship opportunities from the entertainment industry's most distinguished talents. Broadway Dreams seeks to empower aspiring young artists through performing arts training, with a focus on the acting, voice, and dance disciplines. Program intensives are offered nationally and internationally throughout the year. To date, over 12,000 students have participated, with over one million dollars ($1M) in financial needs-based scholarships. The organization takes great pride in guiding students through their professional journey as young artists, giving them the tools, support, and industry connections they need to succeed. Over the past several years, more than160 students have landed roles in Broadway, national touring and regional productions, including every company of the Tony Award-winning smash hit Hamilton, Frozen, Waitress, School of Rock - The Musical, The Color Purple, Beautiful - The Carole King Musical, Miss Saigon, The Book of Mormon and more.
Broadway Dreams offers year-round programming in more than nine U.S. cities as well as Canada, New Zealand, Brazil, Germany, and Russia. The 2018 Summer Intensive Tour "The Hits Reimagined" will travel to Atlanta, New York City, Aspen, Los Angeles, Charlotte, Philadelphia, Modesto, Calgary, and Toronto. Summer Intensive attendees will enjoy educational master classes and rehearsals, led by top industry professionals, in preparation for a Broadway style showcase at the end of the week, where they will have the unique ability to perform alongside their Broadway idols.
For more information on Broadway Dreams, or to register for programs, visit www.BroadwayDreams.org.