Date of Birth: August 08, 2022
Date of Death: August 08, 2022 (0)
Latest News on Shel Silverstein
Shel Silverstein News
WYO PLAY Middle School Drama Club to Stage Original Play
by Marissa Tomeo - Mar 4, 2022
The WYO PLAY Middle School Drama Club is set to present 'Uncle Shelby's Poem Play' at the WYO Performing Arts & Education Center on Friday, March 11th at 6pm.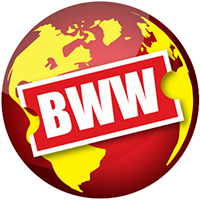 Lantern Theater Company Presents A MAN FOR ALL SEASONS in March
by Stephi Wild - Feb 25, 2022
Lantern Theater Company will launch its 2021/22 Mainstage Season and return to live performances with an epic production of A Man for All Seasons by award-winning British playwright and screenwriter Robert Bolt.
World Premiere of Eric Herman's MAGIC BEANS to be Presented at the Princess Theatre
by Chloe Rabinowitz - Feb 18, 2022
Kids and grownups alike are invited to be among the first in the world to thrill to the delights of Magic Beans, a musical, theatrical, magical, and beanical family experience featuring beloved entertainers in a spectacle of eye-popping video projections, fantastic special effects, creative comedy sketches, and virtuosic musical performances.
Deborah Allen Announces First New Album in a Decade 'The Art of Dreaming'
by Michael Major - Feb 4, 2022
Country music's Deborah Allen is returning to the scene with her first album of all-new material in a decade. The GRAMMY-nominated singer today announced the upcoming release of The Art of Dreaming. 'Blue Collar Baby,' the album's first single dropped today. Pre-order the new album now!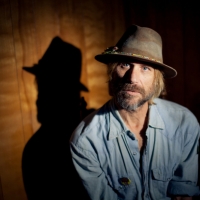 Todd Snider Plays The Davidson Next Month
by Stephi Wild - Feb 1, 2022
Musicians don't often reinvent their sound 18 albums into a celebrated career, but Todd Snider's 2021 release, First Agnostic Church of Hope and Wonder, is an arrival after years of searching. This Americana singer/songwriter incorporates elements of folk, rock, blues, alternative country, and even funk into his signature, award-winning sound.
Bobby Bare To Be Inducted Into the Music City Walk of Fame
by Michael Major - Jan 19, 2022
The historic Music City Walk of Fame in Nashville, Tenn. will induct country legend Bobby Bare. Bare's star will be revealed on the walkway at Music City Walk of Fame Park located in SoBro amongst fellow inductees Dierks Bentley, Keb' Mo' and Connie Smith. The park is located directly across from the Country Music Hall of Fame.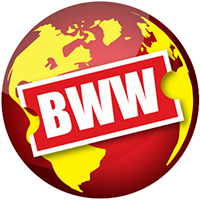 Interdisciplinary Artist Saki Kawamura Comes to Unfix NYC 2021 with Devised and Visual Artwork, The Giving Tree.
by A.A. Cristi - Jun 10, 2021
Saki Kawamura, an International Interdisciplinary Artist from Japan, comes to Unfix NYC 2021 with her devised and visual artwork, The Giving Tree.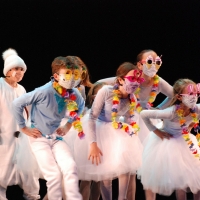 Theatre Aspen Education To Produce The Most-Ever Productions This Summer; Plus New Classes
by A.A. Cristi - Jun 3, 2021
Producing Director Jed Bernstein announced today that Theatre Aspen Education will present three summertime productions this year, the most ever for the organization, including a first-ever Shakespeare-in-the-Park.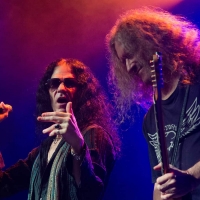 State Theatre Announces Return to Live Music This Summer With Two Upcoming Concerts
by Stephi Wild - Jun 2, 2021
If you currently have tickets to either event, you don't need to do a thing. Print-at-home and e-ticket links will automatically update to reflect the new date. The theatre will send out updated e-tickets to all patrons who previously held will-call or hardcopy tickets. 
Silverstein Announces Special Reissue for 'When Broken Is Easily Fixed'
by Sarah Jae Leiber - May 20, 2021
Following Concord's 2019 acquisition of Victory, Craft Recordings is now proudly managing the legendary indie label's genre-defining catalog, which includes titles from such foundational acts as Taking Back Sunday, Thursday, A Day to Remember, and, of course, Silverstein.