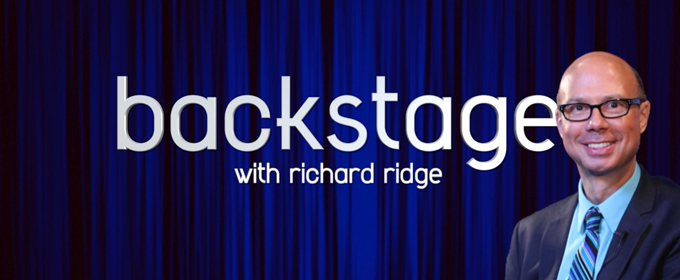 Click Here for More Articles on BACKSTAGE WITH RICHARD RIDGE
Backstage with Richard Ridge: From BLACKBIRD to THE NEWSROOM - Tony Nominee Jeff Daniels Shares Advice for Actors!
It's undeniable that Jeff Daniels' career has been a varied one. From his Emmy-winning role on Aaron Sorkin's THE NEWSROOM to one half of the comedy duo behind DUMB AND DUMBER, the stage and screen star has proven his versatility time and time again. Now he's back on Broadway in a role that has proven to be his most grueling yet.
Daniels just took part in SAG-AFTRA Foundation and BroadwayWorld.com's Conversations Q&A series, celebrating the vibrant theatre community in New York City and the actors who aspire to have a career on the stage and screen. Below, watch as he explains how he ended up in Blackbird (again) and what happens on and offstage at the Belasco!
Actor, musician, and playwright Jeff Daniels is known for his roles in such films as Terms of Endearment, The Purple Rose of Cairo, Arachnophobia,Dumb & Dumber, The Hours, The Squid and the Whale, and Good Night and Good Luck, as well as his Emmy Award-winning performance on HBO'sThe Newsroom. His most recent projects include part 1 of The Divergent Series: Allegiant, alongside Shailene Woodley and Theo James, 20th Century-Fox's The Martian, directed by Ridley Scott, and Universal's Steve Jobs, directed by Danny Boyle. Daniels has received many prestigious nominations over the course of his long career, including four Golden Globes, four SAG Awards, and two Emmys.
Alongside screen work, Daniels has many stage credits to his name and is the founder of The Purple Rose Theater Company in Chelsea, Michigan. On Broadway, he has appeared in Yasmina Reza's God of Carnage for which his performance earned a 2009 Tony Award nomination for Best Actor, A. R. Gurney's The Golden Age, Lanford Wilson's Redwood Curtain, and Wilson's Fifth of July. He has appeared off Broadway in productions of Wilson's Lemon Sky and Bradley Rand Smith's adaptation of Johnny Got His Gun.