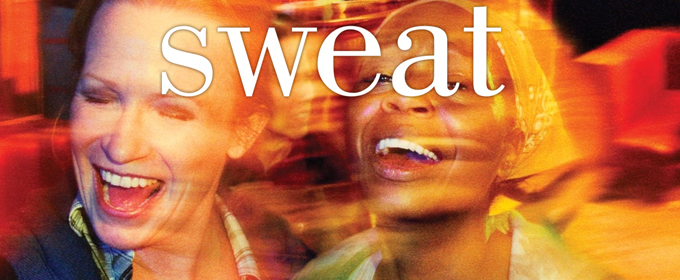 Click Here for More Articles on SWEAT
BWW Review: Lynn Nottage's Incisive Labor/Racism Drama, SWEAT, Transfers To Broadway
After her breakout Off-Broadway production of INTIMATE APPAREL and a Pulitzer Prize for her brutal depiction of rape as a weapon of war in RUINED, Lynn Nottage has been well established as one of America's most important 21st Century playwrights.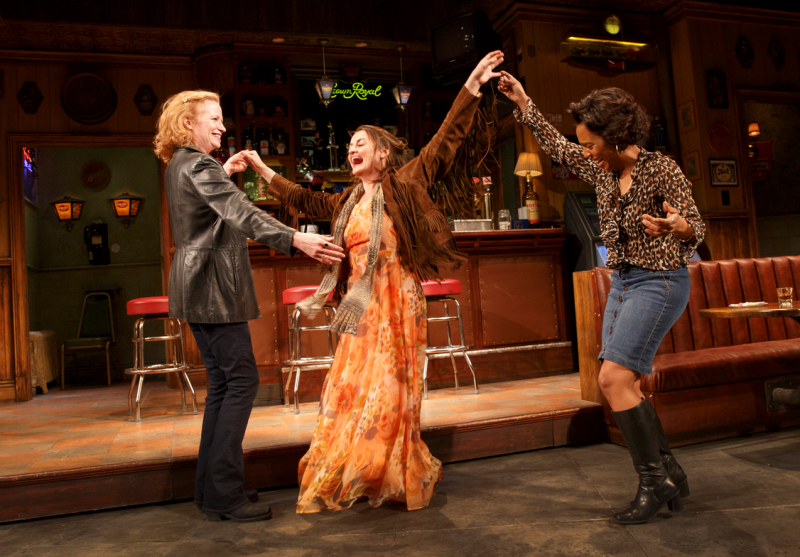 SWEAT not only adds another hard-hitting drama and incisive social commentary to her body of work, but now, with the transfer of last year's Playwrights Horizons production, it provides her long overdue Broadway debut.
Set in the factory town of Reading, Pennsylvania, and involving issues of racism, labor and the shifting of American jobs to foreign countries, director Kate Whoriskey's tense and finely-acted production opened Off-Broadway less than a week before Donald Trump was elected president.
At that time, when audience members spotted that the doorway to the neighborhood bar designed with great detail by John Lee Beatty was decorated with a neon light advertising Yuengling, the Pennsylvania beer that dates back to 1829, it was fresher in the public's minds that during the preview period the popular brew suddenly made headlines after calls for boycotts followed its owner, Dick Yuengling's, endorsement of the Republican presidential candidate.
The innocent-looking display also serves as a symbol of trouble ahead for those aware of Dick Yuengling's longtime anti-union sentiments and his support for Pennsylvania to become a right-to-work state.
Though Nottage's play has nothing to do with the brewery, its main thrust is the effect on a community, and on a group of friends, when a factory town loses its factory. Reading was a once-thriving city that, due to an exodus of industry, was determined in the 2010 census to have the nation's highest percentage of people living in poverty.
The bulk of Sweat dramatizes events that take place in 2000 but the text is bookended by scenes that show how their aftermath was still felt eight years later.
At the tavern run by Stan (an amiable James Colby) workers at the fictional Olstead steel mill regularly gather to wind down after shifts. Stan spent 28 years working for Olstead and, like many in the community, he figured the factory would give him a lifetime of steady work followed by a good pension. But the higher-ups left him high and dry after he was injured due to faulty machinery.
Close friends Tracey (JohAnna Day) and Cynthia (Michelle Wilson) have spent decades working the line and their sons (Will Pullen and Khris Davis), are also good friends who are employed by Olstead.
Tracey is a descendent of the German-American population that built the city's prosperity and she's happy to stay in her dead end job as long as she has union security and regular raises. African-American Cynthia is looking for advancement and has just been promoted to a supervisor's position. While Tracy is happy for her friend, with rumors of downsizing and jobs being sent to Mexico, she's also suspicious that she's hiding information.
Day and Wilson do excellent work playing the subtext of racial tension lying slightly beneath their labor/management conflict. Day tinges Tracey's claims of betrayal with a privileged attitude while Wilson's Cynthia refuses to apologize for small victories over racism in her pursuit of a better life. Alison Wright, the only new member of the cast, adds realistic humor to the mix as their party-minded pal Jessie, an obliviously follower.
When the union goes on strike, Stan's Columbian-American bar-back Oscar (excellent Carlo Albán), who is generally ignored by the others, takes a job as a replacement. The lower than union wage offered to him by Olstead is much higher than what he can get paid anywhere else, and when he's accused of scabbing he angrily defends his actions by pointing out the racism that keeps him from being able to make a decent living.
Inevitably, tensions build into onstage violence, staged with horrific realism by U. Jonathan Toppo.
While the decline of American communities when jobs are sent to other countries is a familiar subject, Nottage's even-handed treatment of multiple viewpoints, giving sympathy to all sides, makes Sweat a truly realistic and moving tragedy that, sadly, has gained relevance on its way to Broadway.
Related Articles
After 20-odd years singing, dancing and acting in dinner theatres, summer stocks and the ever-popular audience participation murder mysteries (try improvising with audiences after they?ve (read more about this author...)