BWW Review: Company XIV's CINDERELLA, An Enchanted Evening of Erotic Fun by Austin McCormick
Typically, the immediate attraction between Cinderella and the handsome prince is presented as simply a matter of physical chemistry, but in Company XIV's newest variation of Charles Perrault's classic, the true bonding between the two occurs because they're both captivating aerialists.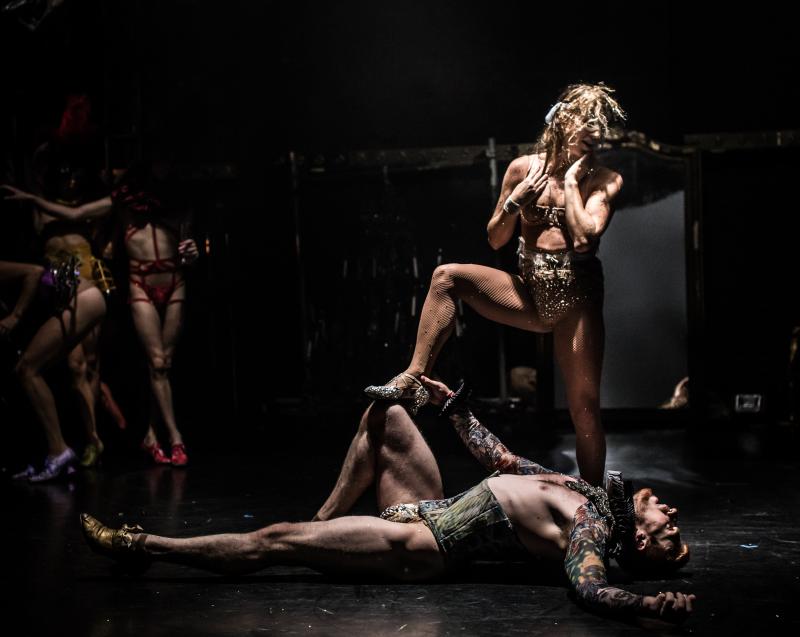 As played by Allison Ullrich, the title character of the brilliant director and choreographer Austin Mccormick's erotic spectacle escapes the drudgery of her subservient life by elegantly twirling her powerful physique on a Chinese pole. Her princely counterpart, played by Nolan McKew, uses his muscular artistry to reach theatrical heights by wrapping his limbs in a pair of aerial straps.
When they finally meet, the breathtaking pas de deux they perform on a lyra hoop is enhanced by the sumptuous vocals of a bluesy diva named Storm, who plays the Fairy Godmother with earthy sensuality.
Company XIV gets its name and inspiration from the private court entertainments that were enjoyed by Louis XIV of France, and this is the second full production in the company's wonderfully atmospheric new Brooklyn home, located past a non-descript doorway on an empty industrial block of brick warehouses around the corner from the L train's Jefferson Street stop.
Since the company's inception over a decade ago, McCormick, as artistic director and director/choreographer of all productions, has developed a wildly fun, adult playground signature style, performed by a talented and provocatively-dressed (Baroque meets Babeland) assemblage of classical dancers, hoofers, operatic vocalists, pop singers, circus performers and burlesque stars.
And though CINDERELLA was performed by the company at the Minetta Lane Theatre just two-and-a-half years ago, McCormick is not one to repeat himself, and each production incorporates new ideas to suit the talents of the performers and the physical features of the venue.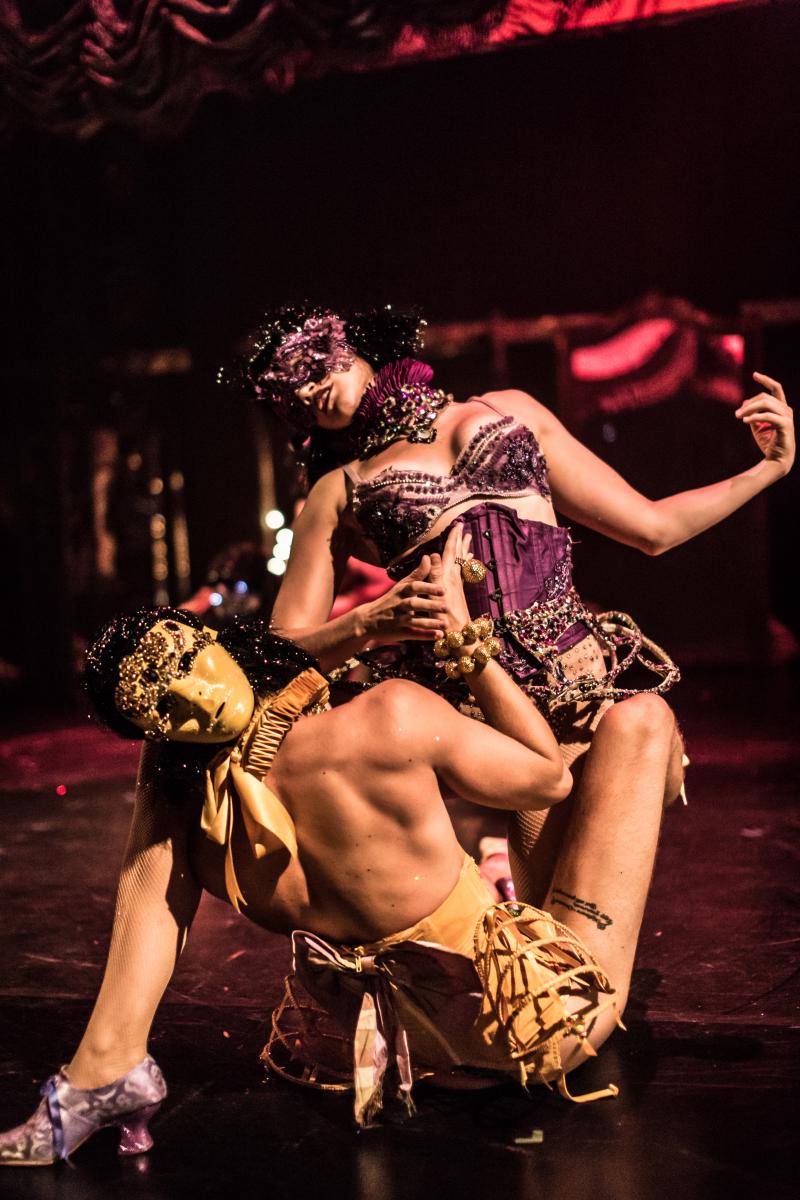 This time around, the stepmother is played with Hollywood glamour and exquisite body contortions by the singularly named Linlin. Her daughters are played by Ross and Nick Katen, who are surely developing an XIV following with their versatile brand of humorous dance and sleek acrobatics. A comical highlight is when the three tango to a snippet of Bizet.
As always, the XIV ensemble is full of charismatic dancers who balance bawdiness and elegance in a variety of styles, traditionally climaxing when the music switches to Offenbach for McCormick's orgiastic can-can. Their charms are properly displayed with divine decadence by the company's long-time set and costume designer, Zane Philstrom, and the evocative lighting by frequent collaborator Jeanette Oi-Suk Yew.
Related Articles
After 20-odd years singing, dancing and acting in dinner theatres, summer stocks and the ever-popular audience participation murder mysteries (try improvising with audiences after they?ve (read more...)