Click Here for More Articles on THE PRICE
BWW Review: Arthur Miller's THE PRICE Checks The Cost of Life Decisions
By the time Arthur Miller's The Price hit town in 1968, the playwright had already established himself during the 1940s and 50s as one of America's greatest dramatists with classics such as ALL MY SONS, DEATH OF A SALESMAN, THE CRUCIBLE and A VIEW FROM THE BRIDGE.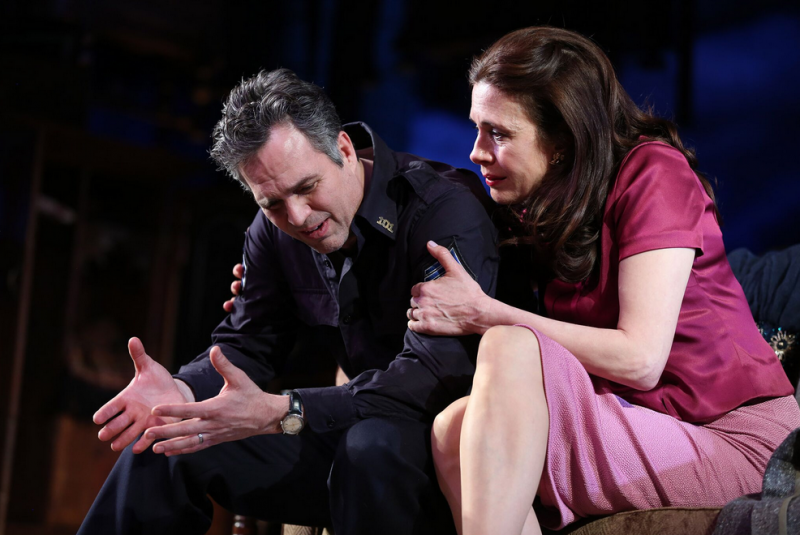 But 1960s Broadway belonged to comedy master Neil Simon, who consistently struck box office gold with hits like COME BLOW YOUR HORN, THE ODD COUPLE, BAREFOOT IN THE PARK and, opening just a week before Miller's newest, PLAZA SUITE.
While it's unlikely that the Pulitzer and three-time Tony winner felt the need to prove that he could get laughs just as easily as the new kid, it sure seems like that's what he was going for during The Price's first act, which is dominated by an elderly Jewish character banging out Lower East Side observations and zingers.
And it especially seems that way when director Terry Kinney hands the role to comic dynamo Danny DeVito, making his Broadway debut in a terrific new Roundabout Theatre production graced by four top-notch actors giving excellent turns.
Sporting a thick New York Jewish accent, DeVito plays Gregory Solomon, a loquacious and philosophical octogenarian with over sixty years in the antique business. The play finds him in the attic of a soon-to-be-demolishEd Brownstone where New York City cop Victor Franz keeps the furniture once owned by his late father.
Designer Derek McLane crams assorted pieces onto the floor and ceiling of his set, giving each just enough space to be admired as a part of a personal history.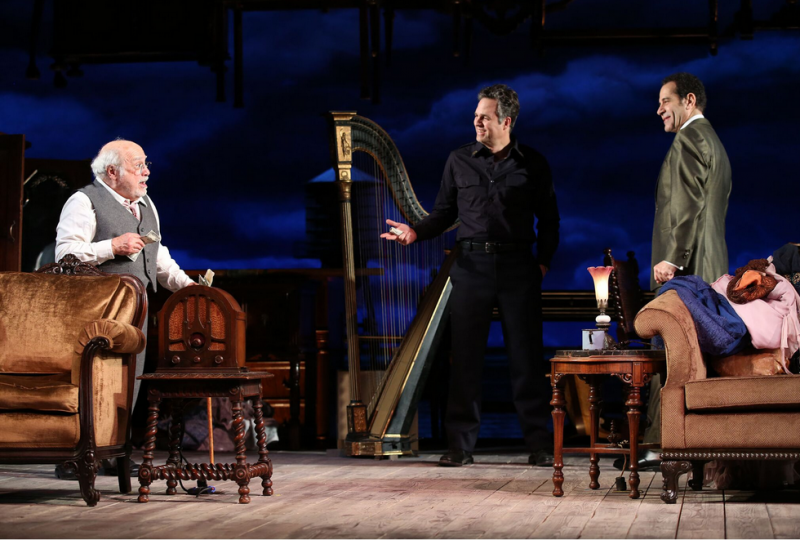 Contrasting accents help define characters in this production, and, as Victor, Mark Ruffalo has the sharp sound of a man who has been patrolling his beat in Queens for many years. Victor prides himself in being an honest man who is always out to do the right thing and, approaching fifty, attributes his slow rate of advancement in his career to the fact that he "wouldn't kiss ass."
With a knack for science, Victor would have had a different life if he had went to college, but when the 1930s Depression hit his father's business hard, he joined the force to help financially support his parents. His brother Walter separated himself from the family and became a successful doctor who pitched in contributions of just five dollars a month.
Though they haven't spoken in years, Victor plans to give Walter half of whatever price he can get from Solomon for the load of furniture. When the doctor arrives, audience sympathy is certainly stacked against him, and the guarded friendliness with which Tony Shalhoub enters the room makes his motivations suspect.
With Solomon offstage for most of the second act, a confrontation between Victor and Walter boils over as we learn the doctor's side of the story, and Miller's play shifts focus from the price of the furniture to the price of the decisions we make. This includes Victor's wife Esther (always-intriguing Jessica Hecht in an underwritten role), who may admire her husband's morals, but is frustrated for not marrying a go-getter like Walter.
Unlike his earlier, more famous classics, The Price has an unsentimental, plainspoken directness to it. DeVito's comic expertise may be the most memorable part of the evening (What he does with a hard-boiled egg is a riot.), but this very New York style of play is solidly crafted, accessible and relatable.
Related Articles
After 20-odd years singing, dancing and acting in dinner theatres, summer stocks and the ever-popular audience participation murder mysteries (try improvising with audiences after they?ve (read more...)