BWW Morning Brief October 23rd, 2017: HAMILTON'S West End Marquee Revealed, AFTER THE BLAST Opens, and More!
Good morning, BroadwayWorld! Because we know all our readers eat, sleep and breathe Broadway, what could be better than waking up to it? Scroll down for the latest news, and click HERE to learn more about how we've revamped our morning brief for 2017! Want our morning reports delivered via email? Subscribe here!

1)
HAMILTON's West End Marquee Will Leave You Feeling Satisfied
by BWW News Desk - October 22, 2017
The facade of the Victoria Palace Theatre is finally free of its scaffolding and the soon to be London home of HAMILTON is looking pretty great. Check out these photos, shared by Hamilton Fans London on Twitter, below!. (more...)
---
2)
VIDEO: Oh What a Beautiful Morning for a Ride on the Subway
by BWW News Desk - October 22, 2017
Everyone in New York knows any given subway ride can turn into something surprising. Dancers, mariachi bands, it's all part of the experience. But have you ever seen a full Broadway musical during your commute?. (more...)
---
3)

Artistic Community Bands Together to Save Tin Pan Alley
by BWW News Desk - October 22, 2017
Tin Pan Alley, an historic stretch located on 28th Street in New York City, has come under threat of demolition, and musicians, writers, performers, and artists from around the country are joining forces to save the neighborhood landmark.. (more...)
---
4)

ICYMI: Hangin' in Oz with the Witches of WICKED on BroadwayWorld Live!
by Steve Schonberg - October 22, 2017
Glinda vs. Galinda; what makes a great Halloween costume; the greatness of Shirley Temple... These were just a few of the hard-hitting topics discussed earlier this week, when BroadwayWorld took you to the Gershwin Theatre for a live chat with the witches of Wicked- Jackie Burns and Amanda Jane Cooper. Watch below to catch up on the latest edition of BroadwayWorld Live!. (more...)
---
5)
Broadway at the Cabaret: Mandy Gonzalez, Lea DeLaria, Laura Benanti & More This Week!
by BWW News Desk - October 22, 2017
What good is sitting alone in your room this week? If you don't already have plans to see a Broadway show, come out to see your favorite Broadway stars in a cabaret act instead. Highlights this week include:. (more...)
---
---
Today's Call Sheet:
-Cristin Milioti and William Jackson Harper lead Zoe Kazan's AFTER THE BLAST, opening tonight at LCT3!
-The 10th Annual LIVING FOR TODAY concert takes place tonight at Joe's Pub featuring Okieriete Onaodowan, Daisy Eagan, Lena Hall, and more!
-Telly Leung, Mary Beth Peil and more will honor Bebe Neuwirth tonight at Abingdon Theatre Company's 25th Anniversary Gala!
-Alexandra Silber will chat AFTER ANATEVKA with Darko Tresnjak at Hartford Stage tonight!
-Amas Musical Theatre will host a fall readings of new musical PLAY IT BY HEART tonight!
-BD Wong helms Ogunquit Playhouse's NYC reading of MR. HOLLAND'S OPUS today!
-Lilla Crawford and Sydney Lucas headline tonight's AMERICAN SCOREBOARD reading!
-Robert Cuccioli and more will show support for Long Island High School for the Arts in concert tonight!
-And HSA will honor HAMILTON's Renee Elise Goldsberry at the Fall 2017 Benefit Masquerade Gala tonight!
---
BWW Exclusive: BWW's Julie Musbach takes a look back on THE TERMS OF MY SURRENDER, which laid down its last offer on Broadway run last night.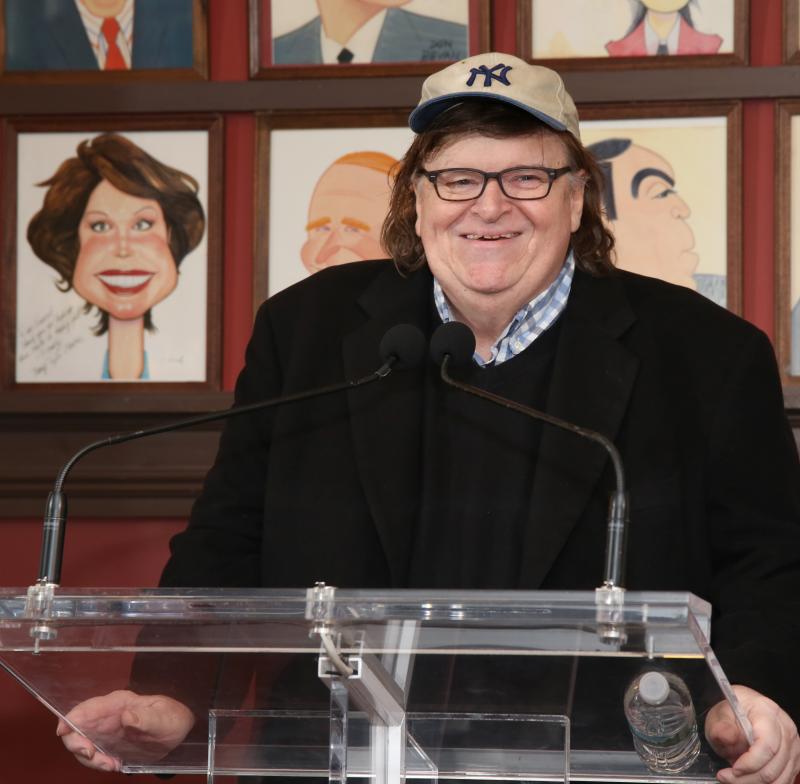 ---
#MotivationalMonday: No one else does motivation better than Lin-Manuel Miranda. Perk up your Monday with this quote from the man who didn't throw away his shot!
---
What we're geeking out over: The teaser for Mandy Gonzalez's 'Fearless' music video, which drops tomorrow!
---
What we're watching: This awesome first look at WAITRESS on tour, which opened in Cleveland on Friday!
---
Social Butterfly: Catch up on this weekend's Saturday Intermission Pics from WICKED, SWEENEY TODD, and more!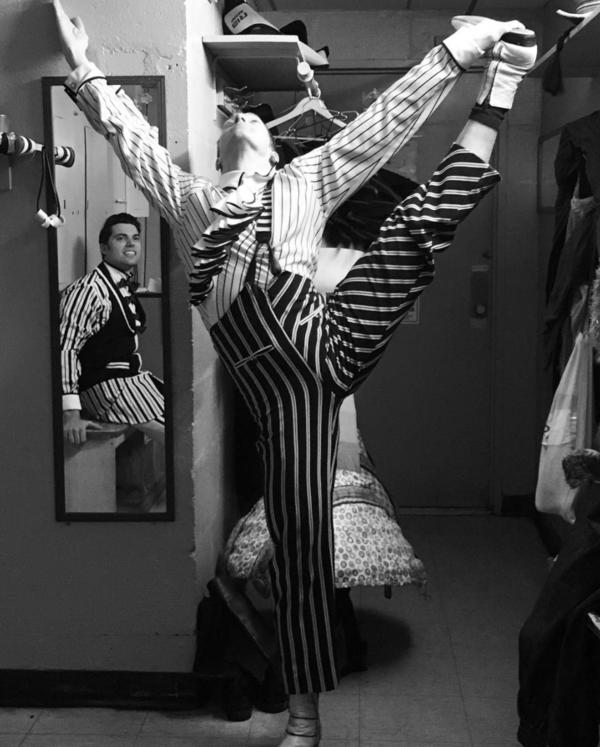 ---
And a Happy Birthday shout-out to Michael Rupert, who turns 66 today!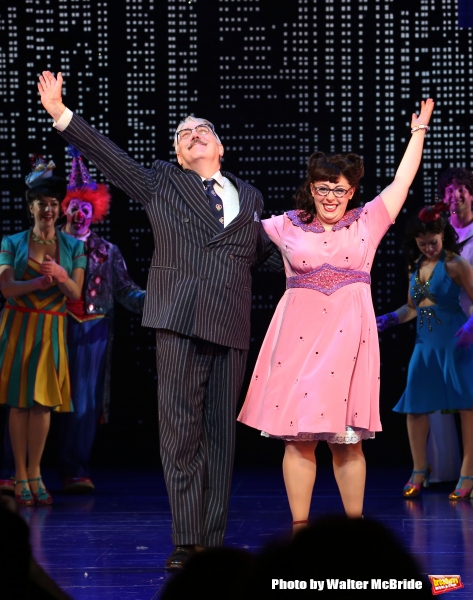 Rupert previously appeared on Broadway in On the Town in 2014. Among his other credits on the Great White Way are Legally Blonde, Ragtime, Falsettos, City of Angels, Mail, Sweet Charity -- which won him a Tony in 1986 -- Shakespeare's Cabaret, Pippin and The Happy Time.
---
See you bright and early tomorrow, BroadwayWorld!