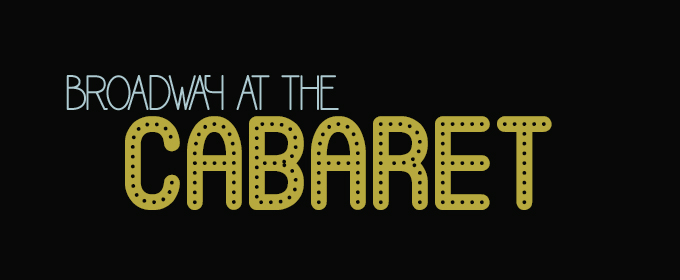 Click Here for More Articles on Broadway at the Cabaret
Broadway at the Cabaret: Mandy Gonzalez, Lea DeLaria, Laura Benanti & More This Week!
What good is sitting alone in your room this week? If you don't already have plans to see a Broadway show, come out to see your favorite Broadway stars in a cabaret act instead. After Broadway orchestras begin their overtures, ensemble members take their dance breaks, and performers belt out their eleven o'clock numbers, the party continues at various cabaret venues throughout New York City.
Below, BroadwayWorld brings you our top five Broadway acts that can't be missed this week, October 22-28, 2017. Come hear the music play!
---
Best in Shows (featuring Andrea McArdle, Emily Skinner, Orfeh and more)
October 22 at Feinstein's/54 Below- BUY TICKETS!
Best in Shows, a star-studded cabaret evening benefitting the Humane Society of New York, will honor James L. Nederlander, (Jimmy) the President of The Nederlander Organization. Mr. Nederlander will be awarded the third annual Humane Society of New York's Sandy Fund Award in recognition of his deep concern and support of the needs of rescued animals. Mr. Nederlander has a special connection to The Sandy Fund, which is named in honor of the original canine star of Broadway's Annie. It was his father, James M. Nederlander, who produced the legendary musical, and so gave Sandy his very first acting job. Sandy quickly became a Broadway star, playing 2,363 performances of Annie on Broadway, and performed for two American Presidents at the White House.
---
Mandy Gonzalez
October 24 -November 4 at Cafe Carlyle- BUY TICKETS!
How You Know Her:
Hamilton, In the Heights, Wicked
The unmatched power and grace of Mandy's signature style turns new songs into instant classics and makes classics new again. Join Mandy for a unique preview of her brilliant debut album, with songs to make you laugh, cry and fall in love again. It's an unforgettable evening of elegance, romance and celebration you won't want to end and don't want to miss.
---
Lea DeLaria (featuring Norm Lewis, Rachel Bay Jones and more)
October 24-28 at Birdland- BUY TICKETS!
How You Know Her: Orange is the New Black, On the Town
DeLaria seems to have achieved overnight stardom with her two time, SAG Award winning, stand-out role as Carrie 'Big Boo' Black in the Netflix hit series Orange is the New Black. However, DeLaria's multi-faceted career as a comedian, actress, and jazz musician has, in fact, spanned decades.
---
A Scythe of Time (featuring Lesli Margherita, PJ Griffith and more)
October 26 at Feinstein's/54 Below- BUY TICKETS!
Inspired by two stories from Edgar Allan Poe, A Scythe Of Time takes us to London in 1881. The public can't get enough of the infamously sensational Blackwood Articles, in which writers take their own lives and, in the process of dying, record their experience with death. On the other side of town, our heroine Signore Zenobia, played by Lesli Margherita, embarks on a quest to unravel the mystery of the articles in an effort to save her own magazine, and finds time pressing down on her as she composes a Blackwood Article of her very own.
---
Linda and Laura Benanti: The Story Goes On
October 27-28 at Feinstein's/54 Below- BUY TICKETS!
How You Know Them: She Loves Me, Gypsy, Women on the Verge..., Into the Woods (and her mom!)
Join Tony Award-winner/brand new mom Laura Benanti and her mother Linda Benanti on a musical journey through the special relationship between a mother and daughter. Touching and humorous, the return engagement of this Feinstein's/54 Below show promises to be a one of the kind event!