Click Here for More Articles on WAKE UP WITH BROADWAYWORLD
BWW Morning Brief July 10th, 2017 - NYMF, PIPELINE and More!
Good morning, BroadwayWorld! Because we know all our readers eat, sleep and breathe Broadway, what could be better than waking up to it? Scroll down for the latest news, and click HERE to learn more about how we've revamped our morning brief for 2017! Want our morning reports delivered via email? Subscribe here!

1)
Photo Coverage: Stars of COME FROM AWAY, ANASTASIA, GROUNDHOG DAY and More Align for BROADWAY BARKS
by Jessica Fallon Gordon - July 09, 2017
Bernadette Peters and Malcolm McDowell, co-hosted yesterday's 19th annual dog & cat adoption event, Broadway Barks. The stars turned out to lend a hand to the event, founded by Peters and and Mary Tyler Moore, and to introduce the crowd to some furry new friends for the taking. See all the photos from yesterday's event below!. (more...)
---
2)
Sir Andrew Lloyd Webber Addresses Alterations to JOSEPH AND THE AMAZING TECHNICOLOR DREAMCOAT
by BWW News Desk - July 09, 2017
New Zealand's Artsplash Festival has found itself in a bit of trouble due to inexplicable artistic choices made in their production of Joseph and the Amazing Technicolor Dreamcoat. The Times of Israel reports that the company had replaced the word 'Israel' in 'Close Every Door' with the word 'kindness,' altering the lyric to 'children of kindness.'. (more...)
---
3)

Has Daniel Craig Signed on for Latest Installment of the JAMES BOND Franchise?
by BWW News Desk - July 09, 2017
For some time, rumors have swirled that Daniel Craig, the most recent actor to fill the shoes of super spy James Bond, would not be returning for yet another sequel of the iconic series. However, this week it has been reported that Craig has at last reached an agreement to return as the debonir Mr. Bond for the fifth time.. (more...)
---
4)
BWW TV: Watch WICKED Teach Bryant Park the Path to Popularity!
by BroadwayWorld TV - July 09, 2017
Watch below as Wicked's Jennifer DiNoia, Michael Campayno and Kara Lindsay perform 'The Wizard and I,' 'As Long As You're Mine,' and 'Popular.'. (more...)
---
5)

Exclusive Podcast: 'Behind the Curtain' Chats with Michael Colby about Life with Theatrical Royalty at the Algonquin Hotel
by Behind the Curtain - July 09, 2017
Imagine growing up in a world where your neighbors were Tennessee Williams, The Marx Brothers, Alan Jay Lerner, Noel Coward, Arthur Miller, and scores of others. For Michael Colby, he did grow up in such a world because his grandparents owned New York's famous Algonquin Hotel. Now, Michael swings by Shetler to discuss with Rob and Kevin his enviable life as a real life Eloise of The Plaza.. (more...)
---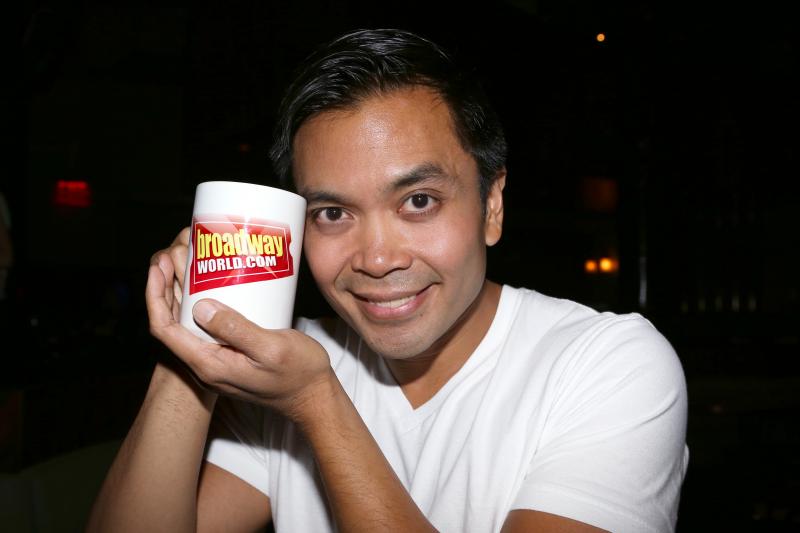 Today's Call Sheet:
- The 2017 New York Musical Festival kicks off today!
- Lincoln Center Festival 2017 features 20 productions in dance, music, theatre and film.
- And Dominique Morisseau's PIPELINE opens tonight at Lincoln Center Theater!
---
BWW Exclusive: Check out Ken Fallin's caricature of COME FROM AWAY's Jenn Colella!
---
#MotivationalMonday: Use Stephen Sondheim's praise for his mentor Oscar Hammerstein and thoughts on the importance of teachers to propel you through the week!
---
What we're geeking out over: The upcoming stage version of Disney's HERCULES!
---
What we're listening to: Benj Pasek & Justin Paul performing a cut song from DEAR EVAN HANSEN!
---
Social Butterfly: Here's one of our favorites from this weekend's #SIPs!
---
See you bright and early tomorrow, BroadwayWorld!