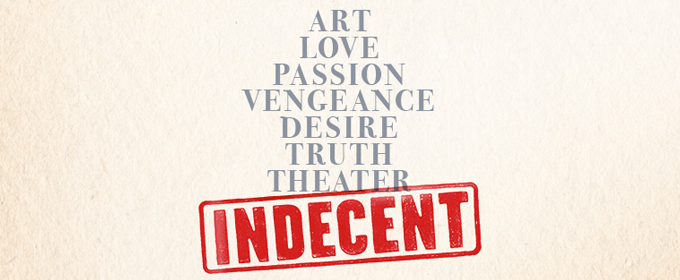 Click Here for More Articles on INDECENT
BWW Flashback: Broadway History is History- INDECENT Takes Its Final Broadway Bow Today
Winner of two 2017 Tony Awards, Indecent will play its final performance on Broadway on today, August 6 at 3:00 PM at the Cort Theatre (138 West 48th Street, between Sixth and Seventh Avenues.) The production, the miracle on 48th Street, originally scheduled to close on June 25, was instead extended for six more weeks, as a result of increased ticket sales and passionate audience response.
One of the most talked-about plays in the 2016-17 season following its debut last year at the Vineyard Theatre in NYC, Indecent opened on Broadway April 18 and began previews on April 4. Indecent marked the Broadway debuts of many of the artists involved in its creation, including playwright Paula Vogel, director Rebecca Taichman, choreographer David Dorfman and members of the cast and performing ensemble.
The production received Tony Awards for Rebecca Taichman, Best Director of a Play; and Christopher Akerlind, Best Lighting Design of a Play; along with the Outer Critics Circle Award and Obie Award for Outstanding Director of a Play (Rebecca Taichman) and the Lortel Award for Outstanding Choreography (David Dorfman). Paula Vogel was honored with a Special Citation as playwright and mentor from The New York Drama Critics Circle, and received a Lifetime Achievement Award from the Obie Awards. Indecent has also been selected as Best Play by the Off-Broadway Alliance.
Before we say farewell, take a final look at the show's journey on Broadway.
---
The company met the press on March 13.
The cast of the show explains what it's all about!
We got a first look at the show on April 17.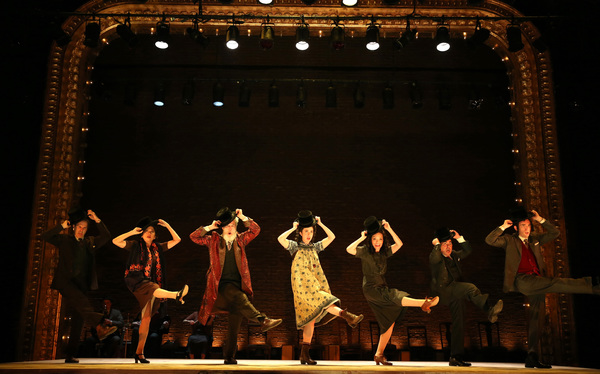 Indecent officially opened April 18.
The show announced its closing on June 14 and announced its extension on June 22.
---
INDECENT will continue its life beyond Broadway as a number of theaters in the U.S. and internationally are scheduled to present licensed productions in their upcoming seasons, beginning with The Guthrie Theatre in Minneapolis, this season, and The Huntington in Boston, and into next season with 20 productions anticipated at theaters in the following cities for 2018-2019:
Philadelphia, PA
Palm Beach, FL
Toronto, Canada
Kansas City, MO
Indianapolis, IN
St. Louis, MO
Hamilton, Ontario, Canada
Denver, CO
Montreal, Canada
Washington, DC
Seattle, WA
Sarasota, FL
Dallas, TX
Chicago, IL
Houston, TX
Portland, OR
Tucson, AZ
Phoenix, AZ
Tel Aviv, Israel
A new play by Pulitzer Prize-winner Paula Vogel (How I Learned to Drive), created by Ms. Vogel and Rebecca Taichman, and directed by Ms. Taichman, Indecent is about the love and passion to create theatre, even in the most difficult of circumstances. The play follows a troupe of actors, the cast of Sholem Asch's God of Vengeance, who risked their lives and careers against enormous challenges to perform a work in which they deeply believed, at a time when art, freedom and truth were on trial. It is a story told with compassion, honesty, but also with great theatricality, and joyous songs and dances.
Related Articles