Click Here for More Articles on THE AUDIENCE
BWW Exclusive: Diary of an Englishman in New York- How long has it taken YOU to get to Broadway?
Academy Award winner Helen Mirren returns to Broadway as Elizabeth II in Peter Morgan's The Audience, which just opened at the Gerald Schoenfeld Theatre. Playing one of Her Majesty's twelve Prime Ministers is Rufus Wright, who takes his audience with the Queen nightly as the UK's current PM, David Cameron.
Follow along as Wright takes us behind the scenes of The Audience's Broadway journey with 'Diary of an Englishman in New York'. Be sure to check back later this week for his latest installment!
Follow Rufus on Twitter (@rufusgwright) for even more updates!
---
4 April 2015
How long has it taken YOU to get to Broadway?
As the old joke goes- 'A kid asked me how to get to Carnegie Hall- I said: Practice'. The four of us Brits appearing opposite Helen Mirren in The Audience have never been more aware of how long it's taken us to get to Broadway. I've been in four shows before The Audience which have transferred to New York without me, American Equity assessing, fairly, that my contribution could be provided ably by an American actor. Geoffrey Beevers and Michael Elwyn, both senior members of the fraternity at 102 and 108 respectively, have waited nearly their whole lives to get here. They aren't quite that old- in fact no one is quite sure how old either of them is and they've both quite forgotten.
The two youngest members of The Audience company aren't in fact the brilliantly talented Elizabeth Teeter and Sadie Sink, who alternate as the young Queen, but Mimi and Marco, the corgis who bound on stage during the Balmoral scene and upstage the Oscar winning Helen Mirren and Olivier winning Richard McCabe at every single performance. Not one audience member will be watching the actors when there's a dog on stage. And if there's a cat in the show? Well, you could bring Olivier himself back to life and shove him on stage and we'd still stare at the moggy wondering if it'll jump into the stalls.
We were amazed to hear from the dog's trainers Bill Berloni and Jacqui Wyatt that the two corgis were in fact rescue dogs, who late last year were essentially given up for adoption by their owners in Massachussetts as they couldn't look after them anymore. We are always reminded of the achievement of making it to Broadway. But from near homelessness to sharing a stage with a movie star in 3 months? That's the American Dream right there.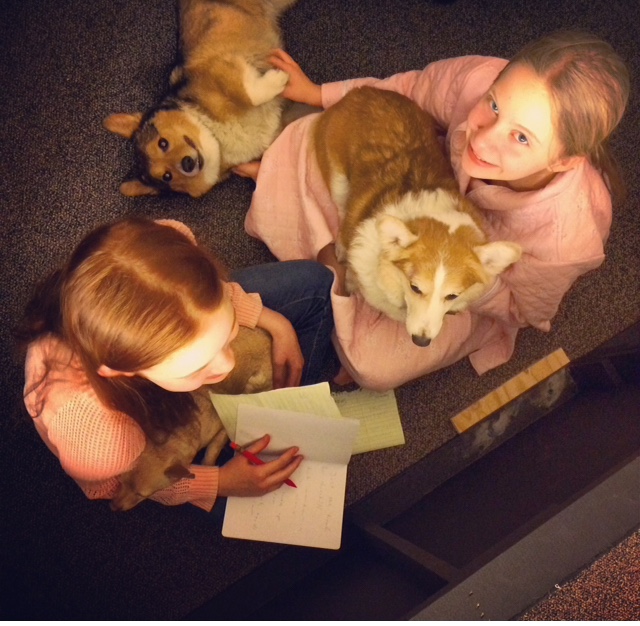 The corgis are adorable (though sadly the Prime Ministers aren't allowed to stroke them in case they come bounding up to us at the curtain call instead of running to the young Elizabeths). If you'd like to support the work of the brilliant people who take rescue dogs and put them on stage on Broadway, the two organisations below are always in need of donations.
PWCCGS Rescue
c/o Ed Sheppard treasurer
37 Wolverton Road
Pittstown, NJ 08867
The Sandy Fund
c/o The Humane Society of New York
306 E59th
New York, New York 10022
---
Previous Entry
28 March 2015
You say potato, I say pot-arto
The way we speak and share our language grows ever more bizarre. I've already confessed to the private hell of a classically trained English actor growling down the phone like de Niro in order to better navigate automated call steering. But almost every day I'll come across something that reminds me how different we are.
The Brits are masters of euphemism. We didn't get to run the world by calling a thingummy a wotsit when we all know very well it's a you- know- what. I've had entire 15 minute meetings with posh people at home to whom the idea of saying an exact sum of money out loud is so vulgar and embarrassing that I've walked out with less certainty than I came in. When you're meeting your bank manager that can be pretty debilitating.
Take Sudocrem. Actually an Irish invention- so coy, its name contains a pseudo version of the word pseudo and it doesn't even spell cream correctly in case too strong an image is presented in the delicate buyer's mind. But it's for your baby's sore bottom. And possibly yours. Plain lettering. Discreet.
I was looking for such a product for my four year old last week and came across the American equivalent: 'Boudreax's BUTT PASTE'. A cartoon gurning brat leaving the buyer in no doubt of what he or she is buying. Needless to say, I blushed to my boots, turned up my collar, and fled.
---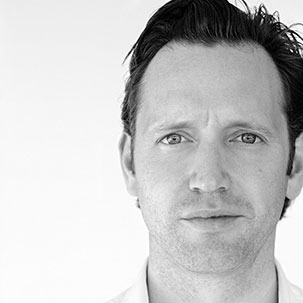 Rufus trained at The Central School of Speech and Drama in London. He created the part of David Cameron in the West End production of The Audience and previously worked with Peter Morgan on the original Donmar Warehouse production of Frost/Nixon and in the filmThe Special Relationship. Other theatre credits include: The 39 Steps (Criterion), The One, The Backroom (Soho Theatre) The Empire (Royal Court), Serious Money, The Madness of George III (Birmingham Rep), Private Lives (Hampstead), Crown Matrimonial (Guildford and Tour), Mary Stuart (Donmar Warehouse and Apollo), Journey's End (Duke of York's), Trust Byron, Life With an Idiot and Franziska (The Gate), Single Spies (West Yorkshire Playhouse), The Secret Garden (Salisbury Playhouse), and Richard II (London Pleasance)
Photo Credit: Walter McBride / WM Photos
| | | |
| --- | --- | --- |
| | Donations | Arts Orgs |
Related Articles