Click Here for More Articles on Spotlight on Immersive/Experiential Shows
BWW Exclusive: A Spotlight on Immersive/Experiential Shows
Since the beginning of time, mankind has used theatre as a way to escape. Whether it be from the stress of work, the absurdity of the news cycle, or the monotony of everyday life, from a seat on the aisle, your troubles can disappear at the theatre.
The ever expanding world of immersive theatre takes it a step further, often inviting the audience to play a hands-on role in a unique experience. Popular amongst both locals and tourists, experimental theatre continues to grow not just in the New York City theatre scene, but around the world, increasing in both popularity and frequency.
Need an escape of your own this summer? Check out our new guide to the best immersive and experimental shows that NYC has to offer!
---
Blue Man Group
Blue Man Group combines music, technology and comedy to create a form of entertainment that defies categorization and appeals to people of all ages. Blue Man Group's shows have been described by critics as "innovative," "energetic" and "wildly entertaining." But the only way to truly understand Blue Man Group's global popularity is to see the show for yourself.
Designed in Greek Revival style and fronted by marble columns, the Astor Place Theatre is the original home to Blue Man Group. The theatre is located on the historic Colonnade Row and was originally constructed in 1831 as a series of nine connected buildings, of which only four remain.
---
Accomplice the Show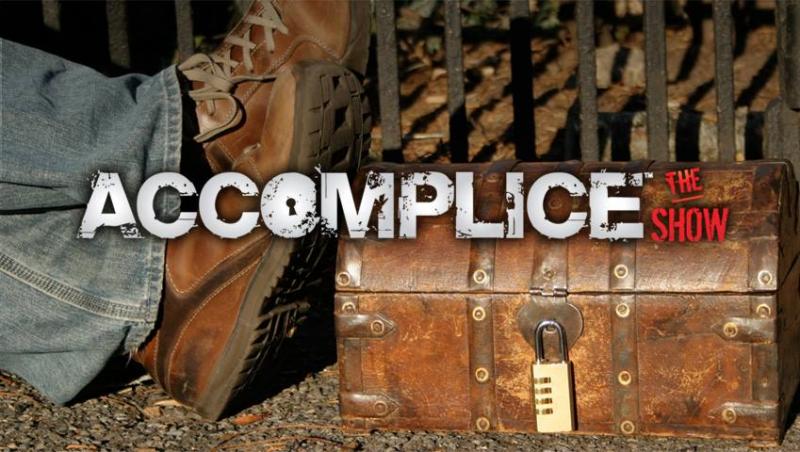 Accomplice The Show is Adventure Theater. Their productions drop you into experiences that take place outside the theater and in the real world. You'll meet characters, solve puzzles, have a few light drinks and snacks along the way, and of course, have lots of laughs!
---
The Bartschland Follies
Susanne Bartsch brings her nightlife magic to the McKittrick Hotel. Join us on Friday nights for an eclectic and eccentric cabaret extravaganza where a night at the opera collides with a burlesque circus for a high fashion madcap unforgettable entertainment experience. This late night show will feature an ever changing roster of NYC's most brilliant nightlife personalities. Bartschland Follies returns to The Club Car at The McKittrick Hotel.
---
Drunk Shakespeare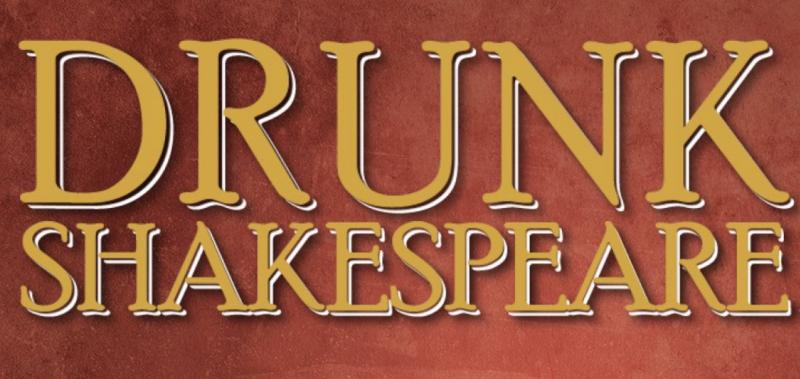 One professional NY actor has at least 5 shots of whiskey then attempts to perform in a Shakespearean play. The stage is set at The Lounge, a hidden library on 47th and 8th with over 15,000 real books and craft cocktails. 5 professional NY actors meet as members of "The Drunk Shakespeare Society." One of them has at least 5 shots of whiskey and then overconfidently attempts to perform a major role in a Shakespearean play. Hilarity and mayhem ensues while the four sober actors try and keep the script on track. Every show is different depending on who is drinking... and what they're drinking!
---
The End of the World Bar and Bathtub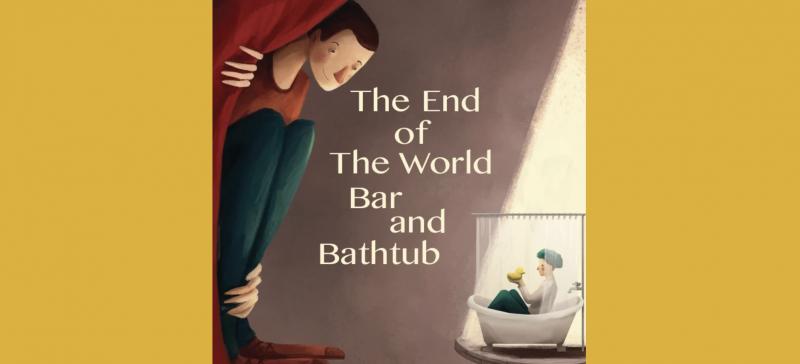 Part of SMALL PLAYS FOR GIANTS, a 5 play series of highly interactive solo performances, The End of The World Bar and Bathtub is a play about conviction and choice. Bar and Bathtub will tour to audience members' own bathrooms, where it will be performed for only two people at a time. Performances can be booked any time after March 15th, 2018 - there is no closing date!
---
The Imbible: A Spirited History of Drinking
The drinks are on us as you join world-renowned mixologist and raconteur Anthony Caporale for a boozy romp through the history of spirits and cocktails in this critically-acclaimed, smash-hit musical comedy with drinks! Get your tickets early as this show sells out weekly - three complimentary craft cocktails are included! Now playing at New World Stages, The Imbible sweeps audiences along a 10,000-year journey through history and across the globe accompanied by craft cocktails and the vocal stylings of The Backwaiters acapella group! Sit back and enjoy the music and drinks while Anthony Holds forth on the history and science behind alcoholic beverages, traces their economic and political impact on our cultural development, conducts live demonstrations of brewing beer and distilling spirits, and - like any good bartender - keeps his guests laughing throughout the night! Combining Anthony's encyclopedic knowledge of beverage history and decades of bartending experience with his legendary skills as a storyteller and entertainer, The Imbible treats audiences to a completely original and thoroughly enjoyable evening of immersive theatre utterly unlike anything they've ever experienced!
---
The Imbible: Day Drinking
Looking for the quintessential New York brunch experience? You'll find it at New World Stages in THE IMBIBLE: DAY DRINKING, the latest edition of the smash-hit musical comedy series about cocktails and spirits! After all, what could be more New York than combining brunch with a show in the heart of Manhattan's world-famous Theatre District? Join four friends as they battle today's always-connected, over-scheduled world to carve out time to enjoy brunch together. While struggling to prioritize and prepare for their gathering, they learn the stories behind not only well-known brunch drinks but also brunch itself, and come to appreciate the value of making time to break bread and sip drinks with good friends.
---
Oscar at the Crown
Sequins, reality television, and the complete works of Oscar Wilde: not much else survives in a secret bunker far in the fascist future. OSCAR at The Crown is an immersive nightclub musical detailing the rise and fall of one of history's most flamboyant characters. See you on the dance floor! Wear something cool!
---
Our Bar
Using a different theme each month, Project: Theater invites some of New York's finest theater artists to build roughly ten scenes that could legitimately happen in that bar, that night. Audience members grab a drink, find a seat and watch the stories unfold. With no "fourth wall," OUR BAR is often described as a month's worth of bar antics artfully shoved into one hour, and like any great night out on the town, each show is unique. As original theater for each thematic evening, the material you see at Our Bar lives and dies in one night.
---
Pip's Island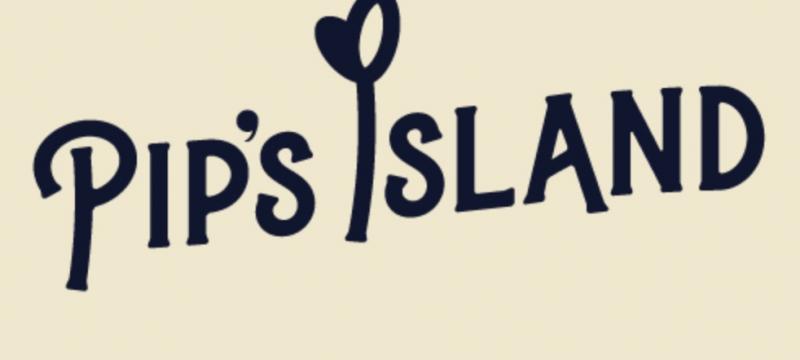 Pip's Island is an immersive theatrical adventure that invites kids and their families to become part of an empowering journey to save a mystical Island and its inhabitants from darkness.
---
The Poetry Brothel
The Poetry Brother is an immersive literary cabaret that fuses poetry, burlesque, live music, vaudeville, visual art, magic, mysticism, and private, one-on-one poetry experiences. Inspired by the turn-of-the-century brothels in New Orleans, Paris, and Buenos Aires, many of which functioned as permissive spaces where marginalized, fringe, and avant-garde artists could experiment and perform their work, The Poetry Brothel presents a rotating cast of poets, each operating within carefully constructed characters, who share their work through staged public performances, spontaneous immersive eruptions, and, most distinctly, as purveyors of intimate poetic experiences in private spaces. Central to the experience is the creation of character, which for each artist functions as a disguise and freeing device, enabling The Poetry Brothel to be a place of uninhibited creative expression in which poets and audience members alike can communicate more authentically.
---
Queen of Hearts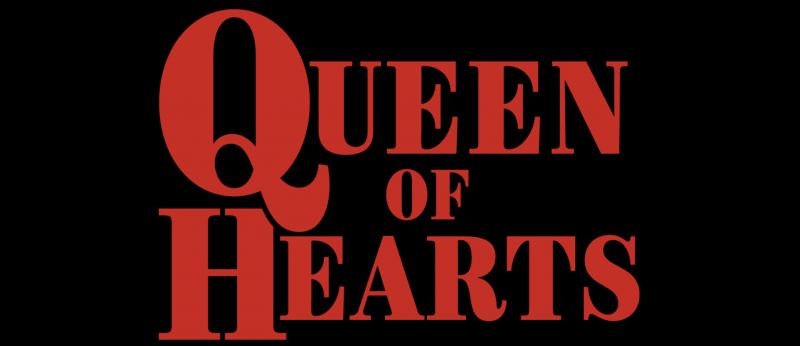 Austin Mccormick invites you to fall down his baroque burlesque rabbit hole as his extravagant troupe premieres QUEEN of HEARTS inspired by Lewis Carroll's Alice's Adventures in Wonderland. XIV's reimagining includes circus, opera, magic, baroque dance and imaginatively immersive cocktails inspired by your favorite characters. The XIV beauties will transport you to a decadent dreamworld replete with exotic curiosities and sensual strip-tease. Don't miss this one of a kind theatrical event sure to delight, amaze and titillate.
---
Say Something Bunny!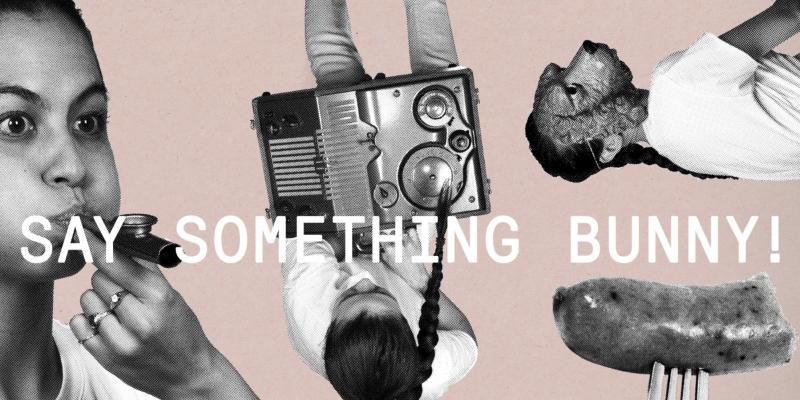 With Say Something Bunny!, Alison S. M. Kobayashi and UnionDocs present an enthralling performance based on an amateur audio recording made over sixty years ago. The origin of this audio was a mystery. Two spools of thin steel wire were found tucked inside an obsolete sound device purchased by a collector at an estate sale. There were no labels; no dates, no names, and no context. Through her obsessive research and active imagination along with hundreds of times listening through, Kobayashi decodes the rich dialogue in the recording and discovers the detailed history of an unforgettable Jewish family from New York that bursts with humor, surprise and drama. The one-woman show annotates, illustrates, and reconstructs the scenes of the recording, while revealing the stranger-than-fiction biography of the eldest son, David, who made the wire recordings. Using video, installation, performance and plentiful archival material, Kobayashi leads the audience through a close listening, spinning "a multigenerational yarn of Rothian heights."
---
Sleep No More

A legendary hotel. Shakespeare's fallen hero. A film noir shadow of suspense. Punchdrunk's Sleep No More is an award-winning theatrical experience that tells Shakespeare's classic tragedy Macbeth through a darkly cinematic lens. Audiences move freely through the epic world of the story at their own pace, choosing where to go and what to see, ensuring that everyone's journey is different and unique. No one under sixteen will be permitted.
---
Speakeasy Magick
Purveyor of amazement and master deceptionist, Todd Robbins, hosts a night of Magick at The McKittrick's Club Car. Join us for an unprecedented night of tableside magic as you've never seen before featuring a changing roster of the best magicians in New York City.
---
Then She Fell
Then She Fell is a fully immersive, multi-sensory experience in which only 15 audience members per performance explore a dreamscape where every alcove, corner, and corridor has been transformed into a lushly designed world. Inspired by the life and writings of Lewis Carroll, it offers an Alice-like experience for audience members as they explore the rooms, often by themselves, in order to discover hidden scenes; encounter performers one-on-one; unearth clues that illuminate a shrouded history; use skeleton keys to gain access to guarded secrets; and imbibe elixirs custom designed by one of NYC's foremost mixologists.
---
Unmaking Toulouse-Lautrec
Rediscover the bohemian world of Belle Epoque Paris with legendary artist Henri de Toulouse-Lautrec and the women he immortalized. Dive into the underbelly of Montmartre and rub shoulders with the dancers, prostitutes and outcasts that inspired the most enticing, elegant and provocative art ever to launch a thousand refrigerator magnets. Through imagery, text and dance, UNMAKING TOULOUSE-LAUTREC explores the ecstasy of creativity against the agony of the body in the sexiest art history lesson you'll ever have.