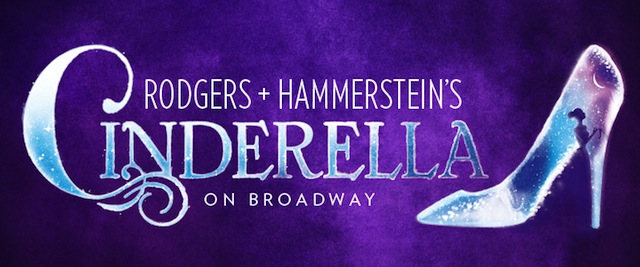 Click Here for More Articles on CINDERELLA THE MUSICAL
BWW Blog: Cody Williams of R+H's CINDERELLA - Moving In!
Having dreamt time and time again about the world of Rodgers + Hammerstein's Cinderella, my castmates and I couldn't have been any more excited to finally set foot in the Broadway Theatre. On the day that we would finally move to the theater, we had our last morning rehearsal at the studio. Showing up at the 890 Broadway studios that morning felt like Christmas Eve and high school graduation, combined! Being able to count the mere hours until we made the big move created an excitement in the room that was so thick we could feel it.
Once lunch hour came, we all hurried to put our coats on so we could run over and see our new home! For those of us in the ensemble, making sure we got a good dressing room spot was extra incentive to get there as soon as possible. In all honesty, it felt like the Oklahoma Land Rush in a pair of Lululemon pants. Luckily for me, I am a good friend with the "sooner" among us, so I already knew exactly where I would be sitting. I speak for all of the guys in the ensemble by saying we are so pleased with the new digs! The men's ensemble dressing room is extremely spacious, and it has windows that look out at The Late Show's stage door. Everyday between 3:30 and 4:30 we see Letterman's celebrity guests getting mobbed on their way in.
After seeing the dressing room, I made my way down to the stage to see what kind of surprises awaited. I felt like David in the video, David after dentist, "Is this real life?!" Watching my castmates discover new set pieces and costumes made me so happy. It was thrilling to discover all of the beautiful set pieces that were hanging over our heads as we walked through the backstage area.
To end what had already been a day for the history books, we went over to MSR Studios to record some sound effects for the show. This is the second time we had been there (the first being for the Macy's Parade.) We got everything recorded very quickly and had a blast in the process. Spending that time in the recording studio got me so juiced up to start tech rehearsals. Like a recording that can last forever, I believe that Rodgers + Hammerstein's Cinderella is going to be synonymous with Broadway for decades to come. I cannot wait to get the show up on its glass slippered feet!
If you plan on seeing R + H's Cinderella follow me on Twitter @odyilliams. Let me know when you are at the show!

Tearing down the rehearsal set at 890 Broadway

All done!

The ride over with Andy Mills, Jill Abramovitz, and Stephanie Gibson.

Walking up for the first time.
Here we go!!!

Finding our spots.

Our view of Letterman's Stage Door

The cast seeing the stage for the first time

The look on Kirsten Tucker's face is priceless. This is what someone's first day on Broadway looks like. Happy debut!

Branch Woodman, Kevin Worley, Robert Hartwell, Drew Franklin, and Cody Williams at MSR Studios.