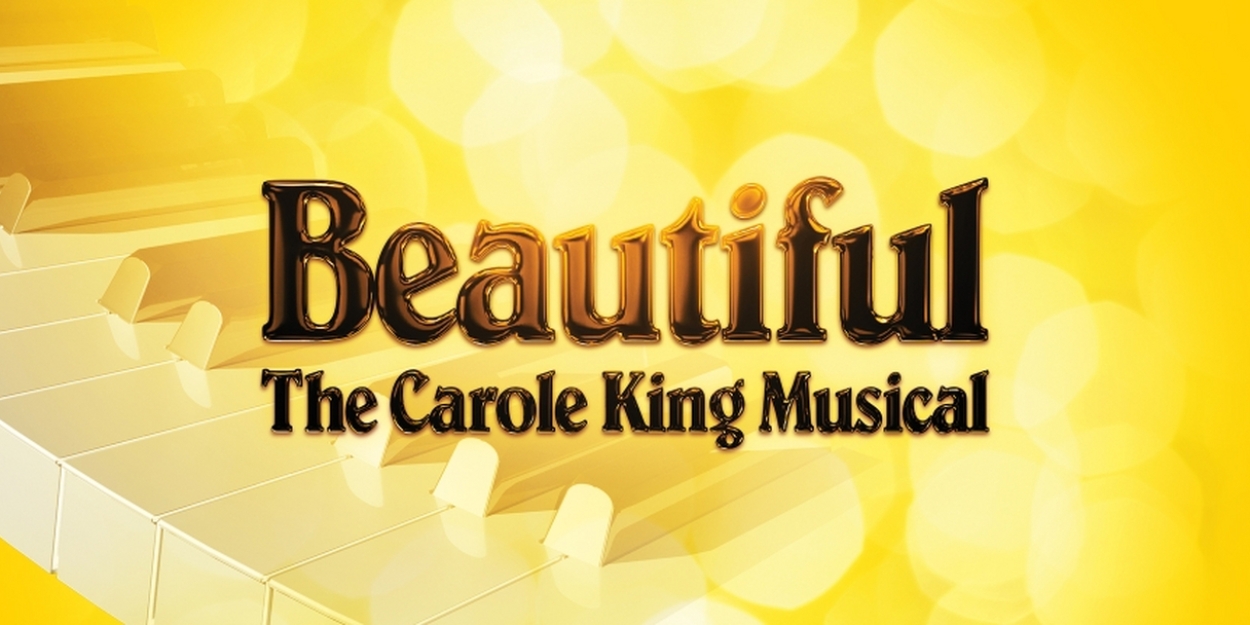 BEAUTIFUL Is Now Available for Limited Licensing from MTI
Licensed performances may occur beginning June 1, 2023 through August 31, 2025.
Theatrical licensor Music Theatre International (MTI) announces today that Beautiful: The Carole King Musical is now available for a limited licensing window. Licensed performances may occur beginning June 1, 2023 through August 31, 2025.
For six years, Beautiful, the Tony® and Grammy Award®-winning Carole King musical, thrilled Broadway audiences with the inspiring true story of one woman's remarkable journey from teenage songwriter to Rock & Roll Hall of Fame. Before she was hit-maker Carole King, she was Carole Klein, a spunky, young songwriter from Brooklyn with a unique voice. From the string of pop hits Carole King wrote for the biggest acts in music to her chart-busting album "Tapestry," Beautiful takes audiences back to where it all began-and on the ride of a lifetime.
Featuring over two dozen pop classics, including "You've Got a Friend," "One Fine Day," "Up on the Roof," "You've Lost That Lovin' Feeling," "Will You Love Me Tomorrow," and "Natural Woman," this crowd-pleasing international phenomenon is filled with the songs you remember and the story you'll never forget.
The original production of Beautiful received its world premiere at the Curran Theatre, San Francisco in October 2013. It made its Broadway debut at the Stephen Sondheim Theatre in January 2014. A West End production began in February 2015, followed by a U.S. national tour.
Hailed by Entertainment Weekly as "a joyous celebration" and a "must-see" by NBC-New York, the show was a hit with critics and audiences alike. The Huffington Post said the show "instantly joins the ranks of the irresistible," while The Wall Street Journal called the musical, "out of control amazing."
With a stirring book by the late Oscar and Tony-nominated Douglas McGrath and the music and lyrics of icons Carole King, Gerry Goffin, Barry Mann and Cynthia Weil, Beautiful is the inspiring tale about a girl who became King.
Doug McGrath once remarked that "to see Beautiful is to feel beautiful. Because that's the effect the show has. People feel so good after seeing our show."
"Doug was an incredible writer, actor, and friend who brought an intimacy and reverence to the story of Carole King's life," stated Drew Cohen, President and CEO of Music Theatre International. "I know how thrilled he would have been to see his musical take on a new energy and meaning through the many theatres licensing this incredible show. MTI is honored to preserve Doug's legacy by giving actors, directors and audience members throughout the world, the opportunity to experience this seminal work of art."
Visit the MTI show page here for licensing and additional information. Certain international restrictions may apply.
About Music Theatre International
Music Theatre International (MTI) is one of the world's leading theatrical licensing agencies, granting theatres from around the world the rights to perform the greatest selection of musicals from Broadway and beyond. Founded in 1952 by composer Frank Loesser and orchestrator Don Walker, MTI is a driving force in advancing musical theatre as a vibrant and engaging art form.
MTI works directly with the composers, lyricists and book writers of these musicals to provide official scripts, musical materials and dynamic theatrical resources to over 100,000 professional, community and school theatres in the US and in over 150 countries worldwide.
MTI is particularly dedicated to educational theatre, and has created special collections to meet the needs of various types of performers and audiences. MTI's Broadway Junior™ shows are 30- and 60-minute musicals for performance by elementary and middle school-aged performers, while MTI's School Editions are musicals annotated for performance by high school students.
MTI maintains its global headquarters in New York City with additional offices in London (MTI Europe) and Melbourne (MTI Australasia).