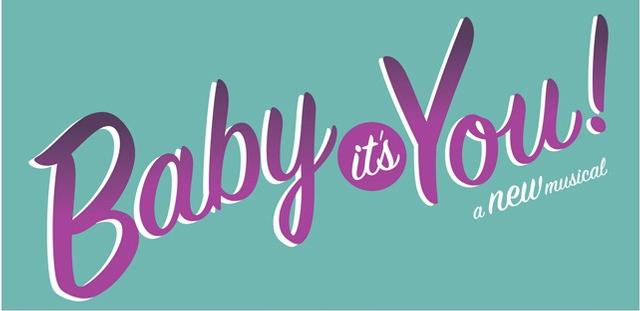 Click Here for More Articles on BABY IT'S YOU
BABY IT'S YOU! Adds Friday Matinees to Summer Schedule
BABY IT'S YOU! is proud to kick off the summer by starting your weekend early with special Friday 2pm matinees. Beginning the week of June 12, the playing schedule for BABY IT'S YOU! will be Tuesdays at 7pm, Thursdays through Saturdays at 8pm,with matinees Wednesdays, Fridays and Saturdays at 2pm and Sundays at 3pm. Tickets for BABY IT'S YOU! range from $48.50 - $126.50, and available at the Broadhurst Theatre box office (235 West 44th Street) or at Telecharge.com (212-239-6200).
Inspired by the true story of
Florence Green
berg, the woman who in the late 1950's took the male-dominated music industry by storm, BABY IT'S YOU! is a new Broadway musical conceived by
Floyd Mutrux
, directed by
Floyd Mutrux
and
Sheldon Epps
, and written by Tony nominated book writers Mutrux and
Colin Escott
, the team behind Broadway's
Million Dollar Quartet
. BABY IT'S YOU! stars 2011 Tony Award nominee
Beth Leavel
,
Allan Louis
and
Geno Henderson
in a cast of 12 that features
Erica Ash
,
Kelli Barrett
,
Kyra Da Costa
,
Erica Dorfler
,
Jahi A. Kearse
,
Barry Pearl
,
Christina Sajous
, Crystal Starr and
Brandon Uranowitz
. Packed with doo-wop, pop and rock 'n' roll classic hits such as "Dedicated To The One I Love," "Soldier Boy," "Duke Of Earl," "He's So Fine," "I Say A Little Prayer," "It's My Party," "Louie Louie," "Mama Said," "Shout," "Tonight's The Night," "I Met Him On A Sunday," "Rockin' Robin," "Twist and Shout" and many more, BABY IT'S YOU! stars Tony Award winner and 2011 Tony Award nominee
Beth Leavel
as
Florence Green
berg, the woman who changed the recording world forever when she created Scepter Records. Before Motown and the British Invasion, the most famous woman in music you have never heard of, Greenberg, launched the careers of some of the biggest recording stars of the era including the greatest girl group of all times. After discovering The Shirelles at her daughter's high school in Passaic, New Jersey, Greenberg packed the girls in her car, drove across the George Washington Bridge to New York City, and embarked on a trailblazing journey from New Jersey housewife to record mogul. BABY IT'S YOU! is choreographed by
Birgitte Mutrux
, with musical supervision and arrangements by
Rahn Coleman
, Orchestrations by
Don Sebesky
, musical direction/conducted by
Shelton Becton
, scenic design by two time Tony nominee
Anna Louizos
, costume design by
Lizz Wolf
, lighting design by Tony Award winner
Howell Binkley
, sound design by
Carl Casella
, projection design by
Jason H. Thompson
, and hair and wig design by
David Lawrence
. BABY IT'S YOU! is produced by Warner Bros. Theatre Ventures and American Pop Anthology in association with
Universal Music Group
and
Pasadena Playhouse
.