Ayleet Productions Party Divas Awards Show 2017 Announces Submission Guidelines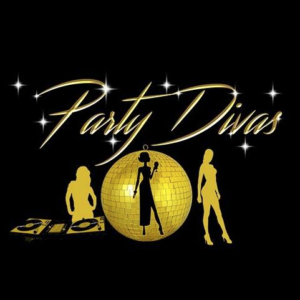 On Saturday, October 14th NY based company Ayleet Productions will be hosting the First Annual Party Divas Award Show at Lovecraft NYC (50 Ave B, New York, NY 10009), and they've recently announced SUBMISSION GUIDELINES for female DJs, Promoters, MCs and more looking to be considered for honors in various categories!
Voting Begins September 17th, 2017 and Ends September 30th, 2017. Early Entry Deadline is August 18th, 2017 to August 25th, 2017 (Fee - $75).
Regular Entry Deadline is August 26th, 2017 to September 9th, 2017 (Fee - $125). Extended Late Entry Deadline is September 10th, 2017 to September 14th, 2017 (Fee - $175). Special Women UNSUNG HERO (Bartenders, Managers, Security, Waiters, Cleaning Staff, Cashier, Cooks)-Fee $50.00
Individuals and companies who have helped to make the music industry a better environment for women over the past year will be awarded across more than 35 categories in New York City in 2017, with DJ Lazy K among the first to receive accolades for her impressive career (collaborating with industry legends and heavy hitters like The Roots, Jay Z, Mobb Deep, Ghostface Killah, Cameron/Dipset, Nelly, Lil Kim, Jada Kiss and MORE)! PLUS: an East Coast V.S. West Coast All-Star DJ Battle (Voted on by the audience) will crown reigning champs and celebrate the talents of the top brass from NY to CA!
Ayleet Productions founder Nieka Bee recently announced that the ceremony will also be donating a portion of the proceeds to the Lupus Foundation of America in dedication to her late cousin Teria, who recently died of the chronic autoimmune disease at the young age of 29. In loving memoriam, Ayleet hopes to raise a great deal of money during the ceremony in the hopes that they can help solve the mystery of Lupus--one of the world's cruelest, most unpredictable, and devastating diseases--while supporting those currently suffering from its brutal impact.
Categories include:
Unsung Hero (Bartenders/Managers/Security/Cooks/Cleaning Staff etc.)
Best International DJ of the Year
Honorary Lifetime Achievement Award
Online/Satellite Radio DJ of the Year
Regional Mixshow DJ of the Year
Regional Open Format Club DJ of the Year
Regional Mixtape DJ of the Year
National Promoter of the Year
Regional Promoter of the Year
National Club DJ of the Year
Indie Promoter of the Year (Local Impact)
ENTRY CONTENT
Entry image: Upload an image that best represents your entry. You may upload multiple images, but only the image selected as the cover photo will appear in your entry header. Your cover photo will be resized to 500 x 300. Images must be .jpg or .png, 5MB max size.
Additional information/links: You may include any additional information that will help judges evaluate creativity and effectiveness, including landing pages, social streams, videos, etc.
Winners and finalists will be determined by the average score submitted by the online public voting. Finalists will be announced on October 2nd, 2017. Join the Parts Divas MAILING LIST to stay updated!
The Awards Show is meant to show hard working women in the entertainment industry the gratitude they deserve, making them further aware that their dedication deserves to be rewarded! This recognition can further motivate others to strive for excellence, and show the true benefits of their hussle.
Actors have the Academy Awards, Musicians have the Grammys, even athletes have the ESPN awards...and now Female DJ's and Promoters will have an award show of their own Saturday, October 14th at Lovecraft NYC (50 Ave B, New York, NY 10009)!
For More Information on The Party Diva's Award Show, VISIT: www.PartyDivasAwardShow.com.
Related Articles
More Hot Stories For You
Confirmed: Billy Porter Will Play the Fairy Godmother in Upcoming CINDERELLA Film
BroadwayWorld recently reported on a rumor that Billy Porter would be joining the cast of the upcoming Cinderella film from Sony, starring Camila Cabe... (read more)

Breaking: MRS. DOUBTFIRE Will Open on Broadway in Spring 2020 at the Stephen Sondheim Theatre
This just in! Mrs. Doubtfire, the new musical based on the film of the same name, will open on Broadway this coming spring at the Stephen Sondheim The... (read more)

HAMILTON's Miguel Cervantes and Family Mourn Passing of Three Year-Old Daughter, Adelaide
BroadwayWorld is saddened to report that Miguel Cervantes, who plays Alexander Hamilton in Chicago's Hamilton, and his wife, Kelly,  have confirmed th... (read more)

Ben Platt Reveals Further Details About Upcoming MERRILY WE ROLL ALONG Film
Further details have been revealed for the upcoming Merrily We Roll Along film, starring Ben Platt and Beanie Feldstein.... (read more)

Photo Flash: First Look at Jonathan Groff & More in LITTLE SHOP OF HORRORS
LITTLE SHOP OF HORRORS, starring Jonathan Groff, Tammy Blanchard and Christian Borle, opens October 17 at The Westside Theatre (407 W. 43rd St, NYC), ... (read more)

Photo Flash: First Look at Renee Fleming, Dove Cameron, Brian Stokes Mitchell, and More in THE LIGHT IN THE PIAZZA
L.A. Opera presents The Light in the Piazza! Get a first look at the production in the photos!... (read more)