Click Here for More Articles on THE LITTLE FOXES
A Fine Little Scandal! Meet the Full Cast of THE LITTLE FOXES, Opening Tonight on Broadway
Manhattan Theatre Club's new Broadway production of Lillian Hellman's The Little Foxes, starring Laura Linney and Cynthia Nixon, opens tonight, April 19, at MTC's Samuel J. Friedman Theatre (261 West 47th Street). Tony winner Daniel Sullivan (Proof, Rabbit Hole) directs. Scroll down to learn more about the company and watch interviews with the cast!
Linney and Nixon are joined by Darren Goldstein (The Madrid at MTC, "The Affair"), Michael McKean (All The Way, "Better Call Saul"), Richard Thomas (An Enemy of the People at MTC, "The Americans"), David Alford (Broadway debut, "Nashville"), Michael Benz (The Importance of Being Earnest in the West End, "Downton Abbey"),Francesca Carpanini (Dead Poets Society at CSC, The Tempest), Caroline Stefanie Clay (Doubt, The Royal Family at MTC), and Charles Turner (The Trip to Bountiful, Orphans Home Cycle).
Two extraordinary actresses return to Manhattan Theatre Club in a vibrant new production of Lillian Hellman's The Little Foxes. In a thrilling coup, MTC presents three-time Tony Award nominee Laura Linney (Time Stands Still, Sight Unseen) and Tony winner Cynthia Nixon (Rabbit Hole, Wit), who will alternate playing the roles of Regina and Birdie, appearing opposite each other at each performance.
Lillian Hellman's legendary play about greed and ambition is set in Alabama in 1900, and follows Regina Giddens and her ruthless clan, including her sister-in-law Birdie, as they clash in often brutal ways in an effort to strike the deal of their lives. Far from a sentimental look at a bygone era, the play has a surprisingly timely resonance with important issues facing our country today.
---
Laura Linney
(Regina Giddens/Birdie Hubbard)
Theatre: Time Stands Still (Tony nom.), Les Liaisons Dangereuses, Sight Unseen (Tony nom.), The Crucible (Tony nom.), Uncle Vanya, Honour, Holiday, The Seagull, Six Degrees of Separation. Television: "The Big C" (Emmy and Golden Globe), "John Adams" (SAG, Golden Globe, Emmy), "Frasier" (Emmy), "Wild Iris" (Emmy), all three "Tales of the City," "The Laramie Project." Select film: Nocturnal Animals, Sully, Genius, Mr. Holmes, The Savages (Oscar nom.), Kinsey (Oscar nom.), You Can Count on Me (Oscar nom.), The Other Man, The Squid and the Whale, Love Actually, Mystic River, Man of the Year, The Exorcism of Emily Rose, P.S.: The Life of David Gale, The Truman Show, Absolute Power, Primal Fear, Dave. Upcoming film: The Dinner. Upcoming TV: "Ozark." Training: Juilliard, Brown University. Member: AEA, SAG.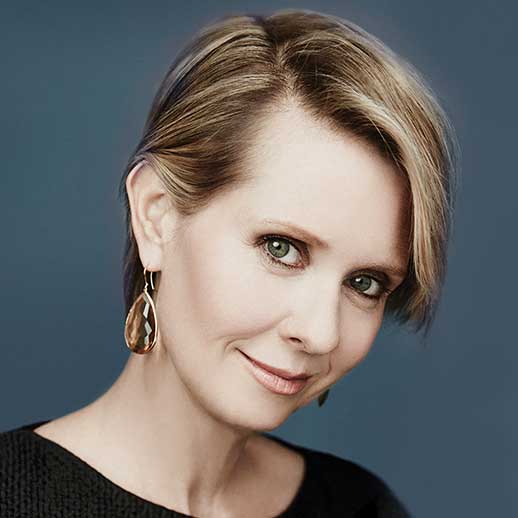 Cynthia Nixon
(Regina Giddens/Birdie Hubbard)
Cynthia is a Tony, Emmy and Grammy award-winning actress who has been acting professionally since the age of 12. She is best recognized from the "Sex and the City" TV series and movies but has appeared in over 40 plays, a dozen of them on Broadway, including Rabbit Hole and Wit at MTC. Recent onscreen roles include Gail in Josh Mond's James White, Nancy Reagan in Bill O'Reilly's "Killing Reagan" and Emily Dickinson in Terrence Davies' A Quiet Passion. In the last few years she has directed Rasheeda Speaking and Steve, both for The New Group, and developed and directed Staceyann Chin's one-woman play MotherStruck for Culture Project. She lives downtown with her wife Christine Marinoni. They have three children: Sam, Charlie and Max. This is her third play with Dan Sullivan.
Darren Goldstein
(Oscar Hubbard)
Broadway: Bloody Bloody Andrew Jackson. Off-Broadway: The Madrid (Manhattan Theatre Club), Rasheeda Speaking, The Good Mother, Abigail's Party (Lortel nom. Featured Actor), Mouth to Mouth &, Terrorism (The New Group), Oohrah! (Atlantic Theater), Mary Rose (Vineyard), Gutenberg! The Musical (Actors Playhouse), Bad Jazz (Play Company). Regional: The Forgotten Woman (Bay St. Theater), Beyond Therapy (Williamstown/ Bay St. Theater). Film: The Girl on the Train, Limitless. TV: Oscar Hodges on "The Affair," "American Odyssey," "Inside Amy Schumer," "Nurse Jackie," "Blue Bloods," "Damages," "Person of Interest." MFA: NYU's Graduate Acting Program.
Michael McKean
(Ben Hubbard)
NY theatre: All the Way, The Band Wagon, The Exonerated, The Best Man, King Lear (The Public), Superior Donuts, The Homecoming (directed by Dan Sullivan), The Pajama Game, A Second Hand Memory, Hairspray, Accomplice. Elsewhere: Father Comes Home From the Wars, Randy Newman's Harps and Angels (both Taper, L.A.), Superior Donuts (Steppenwolf), Love Song (Ambassadors, London), On the Razzle (Williamstown). Film: The Meddler, A Mighty Wind, Best in Show, Clue, This Is Spinal Tap, etc. Currently seen as Chuck McGill, Esq., on AMC's "Better Call Saul." For Garry Marshall.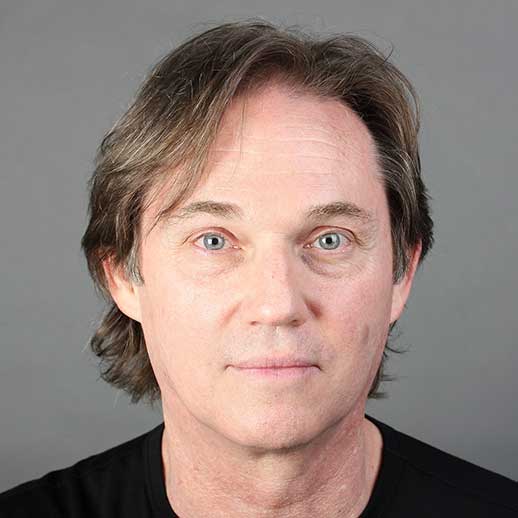 Richard Thomas
(Horace Giddens)
Mr. Thomas' last performance at MTC was as Peter Stockman in An Enemy of the People in 2012. His latest New York appearance was in the Signature Theatre production of Incident at Vichy, for which he was nominated for a Drama Desk Award. He most recently appeared on Broadway in the revival of You Can't Take It With You and he was last seen on television guest starring this season in "Elementary," "Chicago PD," "Billions" and "Conviction" as well as in the first four seasons of the FX series "The Americans."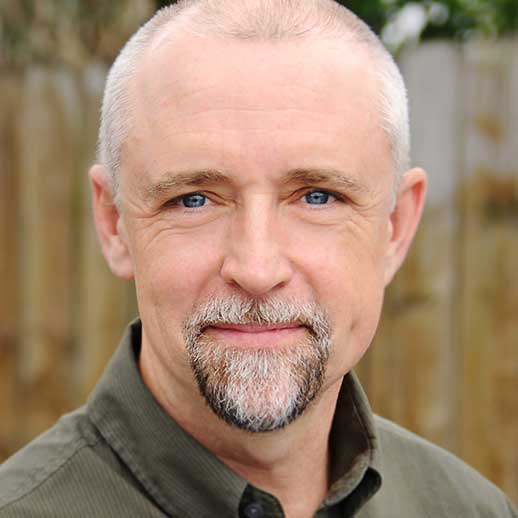 David Alford
(Mr. Marshall)
Best known as Bucky Dawes from five seasons on the TV drama "Nashville," David is also a former artistic director, writer and teacher formerly based in the mid-South. Regional: Iago, Othello, Arkansas Shakes (also director); Joe Alsop, The Columnist, Nashville Rep (regional premiere); and Billy, Donald Margulies' Long Lost, Illinois Theatre (workshop production). Film/TV: The Last Castle (Dreamworks), "A Death in the Family" (PBS/Masterpiece) and Stoker (Warner). This is his Broadway debut.
Michael Benz
(Leo Hubbard)
Broadway debut. West End: The Importance of Being Earnest, The Tempest, Rosencrantz and Guildenstern are Dead. London and regional credits include the titular role in Hamlet (Shakespeare's Globe), Twelfth Night (Sheffield Theatre/ETT), As You Like It &, The Winter's Tale (Shakespeare's Globe) and Romeo and Juliet (Royal Shakespeare Company). TV and film: "Downton Abbey" (ITV/PBS), "Time After Time" (ABC), Oliver Stone's Snowden and The Wife. He is a graduate of RADA.
Francesca Carpanini
(Alexandra Giddens)
Francesca is thrilled to be making her Broadway debut. Recent credits include Chris in Dead Poets Society (Classic Stage Company), Miranda in The Tempest (Shakespeare in the Park), Minetti (Edinburgh International Festival) and "The Good Wife" (CBS). Training: Juilliard.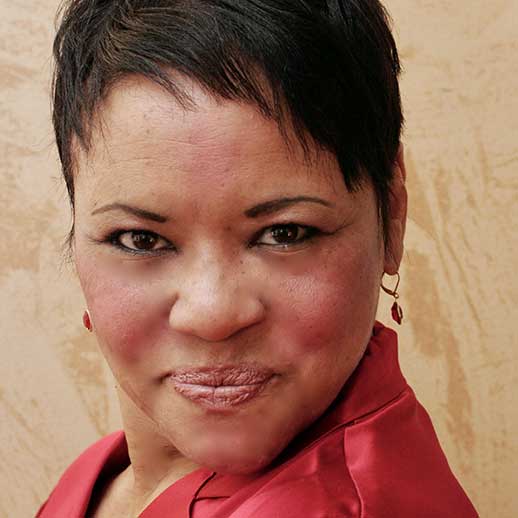 Caroline Stefanie CLAY
(Addie)
MTC: The Little Foxes, The Royal Family, Doubt, Come Back, Little Sheba, and Drowning Crow. Broadway and Off- Broadway: Doubt (Broadway and the national tour, winner of Helen Hayes: Best Supporting Actress 2007), Signature Theatre, New York Theatre Workshop, Atlantic Theater. Regional: La Jolla, Yale Rep, McCarter, Goodman, Long Wharf Theatre, Shakespeare Theatre, Ford's Theatre, Folger Theatre. Film and television: "Law &, Order" ("SVU" and "Criminal Intent"), "House of Cards," "The Knick," Morning Glory and The Heights.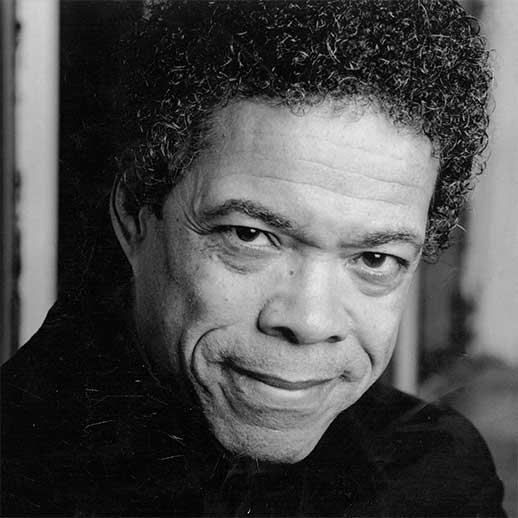 Charles Turner
(Cal)
A native New Yorker. This marks his tenth Broadway show, including The Gin Game, You Can't Take it With You, The Trip to Bountiful, Dividing the Estate and On Golden Pond. Off-Broadway: The Orphans' Home Cycle (Signature Theatre), The Play About the Baby (with Marian Seldes). Regional: King Lear, Fences, The Oedipus Plays (D.C. Shakespeare and Athens Festival). Awards: Drama Desk, AUDELCO. Film/TV: "Madam Secretary," "Chappelle's Show," Anemone Me. MFA, Yale School of Drama. Dedication: sisters Debbie and Nancy; grandchildren Khari and Aalliyah.

Related Articles