The Little Foxes - 2017 - Broadway Tickets, News, Info & More
Two extraordinary actresses return to Manhattan Theatre Club in a vibrant new production of Lillian Hellman's The Little Foxes.
In a thrilling coup, MTC will present three-time Tony Award nominee Laura Linney (Time Stands Still, Sight Unseen) and Tony winner Cynthia Nixon (Rabbit Hole, Wit), who will alternate playing the roles of Regina and Birdie in Lillian Hellman's legendary play about greed and ambition.
Set in Alabama in 1900, The Little Foxes follows Regina Giddens and her ruthless clan, including her sister-in-law Birdie, as they clash in often brutal ways in an effort to strike the deal of their lives. Far from a sentimental look at a bygone era, the play has a surprisingly timely resonance with important issues facing our country today. Tony winner Daniel Sullivan (Proof, Rabbit Hole) will direct.
Video preview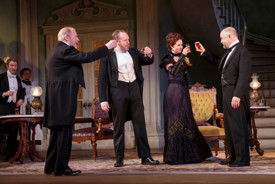 Photo preview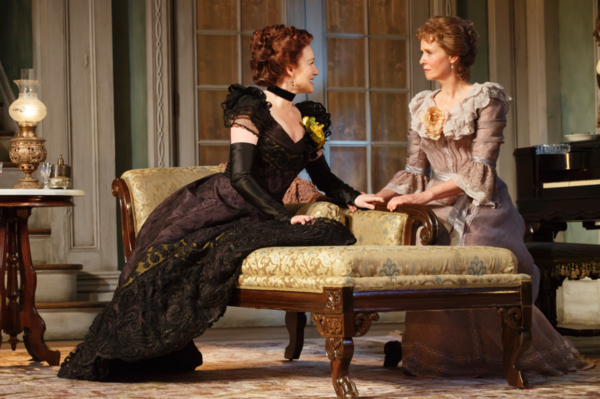 Twitter Watch
@mtc_NYC
06/23/2022 10:30am
The 2nd Annual Antonyo Awards nominations are out, and MTC is honored to have received 10 nominations. A big congra… https://t.co/GIn6f6MW06
@mtc_NYC
06/23/2022 10:25am
The 2nd Annual Antonyo Awards nominations are out, and MTC is honored to have received 10 nominations. A big congra… https://t.co/w4qLARaa2r
Featured Reviews For The Little Foxes
Review: Laura Linney and Cynthia Nixon, Swapping Parts in 'The Little Foxes' - New York Times
The play doesn't shift radically from one cast list to the next to the next. Mr. Sullivan's confident production doesn't deny melodrama, but it prefers psychological and social detail over Southern gothic fripperies. (Scott Pask's fraying, elegant set and Jane Greenwood's shrewd costumes, with ruffles for Birdie and a sleeker silhouette for Regina, also reflect this emphasis.) It asks both actresses to make the roles more than villain and victim, which the play allows. You might wish that Hellman had written the faithful retainer parts with greater breadth, but Charles Turner and particularly Caroline Stefanie Clay play them with nuance.
'The Little Foxes' review: 2 great actresses, but was this revival necessary? - NJ.com
For the most part, Linney resists the high-camp dudgeon that Davis brought to the movie, opting for a more psychologically grounded Regina. But while that's a laudable choice, it also drains the proceedings of some potential electricity -- a matter compounded by Sullivan's steady, but restrained pacing. This "Little Foxes," with its predictably handsome set and costume design (by Scott Pask and Jane Greenwood, respectively) evoking a sense of faded Southern glory, never quite gets the pulse racing.
The Little Foxes Broadway Cast