The Little Foxes Broadway
Two extraordinary actresses return to Manhattan Theatre Club in a vibrant new production of Lillian Hellman's The Little Foxes.
In a thrilling coup, MTC will present three-time Tony Award nominee Laura Linney (Time Stands Still, Sight Unseen) and Tony winner Cynthia Nixon (Rabbit Hole, Wit), who will alternate playing the roles of Regina and Birdie in Lillian Hellman's legendary play about greed and ambition.
Set in Alabama in 1900, The Little Foxes follows Regina Giddens and her ruthless clan, including her sister-in-law Birdie, as they clash in often brutal ways in an effort to strike the deal of their lives. Far from a sentimental look at a bygone era, the play has a surprisingly timely resonance with important issues facing our country today. Tony winner Daniel Sullivan (Proof, Rabbit Hole) will direct.
Video preview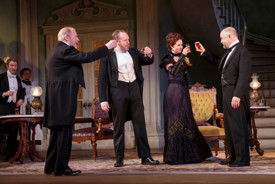 Photo preview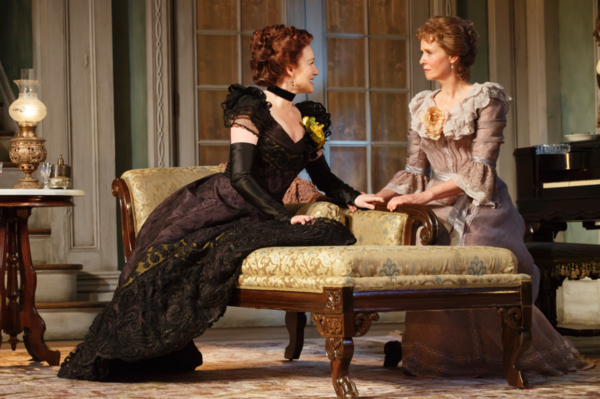 Featured Reviews For The Little Foxes
The Little Foxes - TimeOut NY
Daniel Sullivan directs Hellman's Alabama tale with a crisp vigor that smooths over its melodramatic bumps. The prime mover is Regina, who plots with brothers Ben and Oscar (malevolently perfect Michael McKean and Darren Goldstein) to close a deal on a cotton mill in order to make them all filthy rich. The cast is uniformly strong, and outstanding work comes from the leading ladies. Linney is fire and ice: regal yet ready to spit venom. And Nixon, in the configuration I saw, is delicately touching as the meek, damaged Birdie. The Little Foxes may not command as high a prospect in the pantheon of American drama as more poetic work by Tennessee Williams or Eugene O'Neill, but it's cunningly built and packs a punch; it's the August: Osage County of the interwar years.
'The Little Foxes' review: Good reason to see it twice - Newsday
The next time anyone challenges the need to have nonprofit Broadway houses alongside the commercial theaters, I'm going to shout out, "The Little Foxes." It's possible to imagine a profit-motivated producer deciding to stage Lillian Hellman's 1939 drama about a greedy Southern family these days if a megastar - recall Elizabeth Taylor in 1981 - wanted to claw her way through the carnivorous role of Regina Giddens, the Cruella of small-town 1900 society. But the nonprofit Manhattan Theatre Club has not merely dared to cast Laura Linney and Cynthia Nixon - sublimely intelligent actors, but hardly summer tourist-bait - to play grasping, glamorous Regina and her mousy, quietly alcoholic sister-in-law Birdie Hubbard in the company's Broadway venue. To complicate matters deliciously, the two are alternating roles equally through the run.
The Little Foxes Broadway Cast