The Little Foxes - 2017 - Broadway
Two extraordinary actresses return to Manhattan Theatre Club in a vibrant new production of Lillian Hellman's The Little Foxes.
In a thrilling coup, MTC will present three-time Tony Award nominee Laura Linney (Time Stands Still, Sight Unseen) and Tony winner Cynthia Nixon (Rabbit Hole, Wit), who will alternate playing the roles of Regina and Birdie in Lillian Hellman's legendary play about greed and ambition.
Set in Alabama in 1900, The Little Foxes follows Regina Giddens and her ruthless clan, including her sister-in-law Birdie, as they clash in often brutal ways in an effort to strike the deal of their lives. Far from a sentimental look at a bygone era, the play has a surprisingly timely resonance with important issues facing our country today. Tony winner Daniel Sullivan (Proof, Rabbit Hole) will direct.
Video preview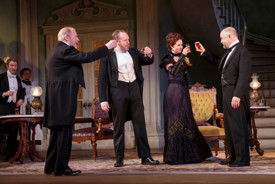 Photo preview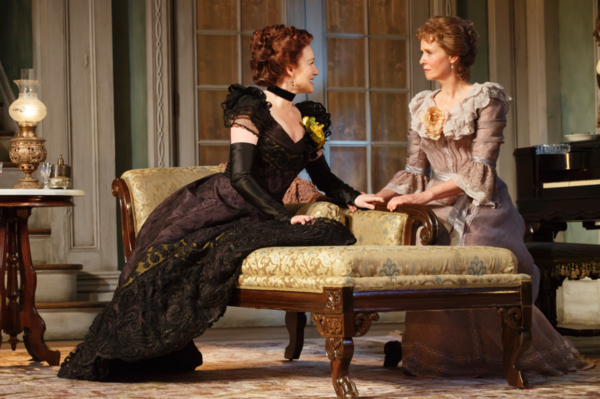 Twitter Watch
@mtc_NYC
01/12/2021 11:40am
We've just announced the final two plays in our 2021-22 season! Don't miss Dominique Morisseau's SKELETON CREW and… https://t.co/ziqI0di71t
Featured Reviews For The Little Foxes
Laura Linney and Cynthia Nixon Pull Off Sly Role Reversal in 'The Little Foxes' - NBC New York
Both prove to be equally effective in either role - a sign of each actress' talent and the production's overall perfection. Regina's is the meatier part with the most stage time, storing through all three acts. Birdie's one truly memorable appearance occurs at the start of the third act, with a touching speech about how rarely she's experienced happiness. As they change, so do the supporting characters around them. Richard Thomas delivers a particularly physical performance as Horace, who sees the world with the clarity of a dying man. His moves to punish Regina's ambition read more vengeful with Linney, and more controlling with Nixon.
Laura Linney and Cynthia Nixon were both up for the lead role in Broadway's 'The Little Foxes.' They both got it. Now you can see why. - Washington Post
For both of these actresses, that would be the suppleness of Regina's mind. Her survivor's gift for staying one diabolical step ahead of the men - who would cheat her in a lucrative deal over a cotton mill - makes her more than a cardboard evildoer. That impression is encouraged in the performances of the men, who also include Oscar and Birdie's sniveling son, Leo (Michael Benz, wearing entitlement like a fitted shirt). McKean's Ben is a subtle demon, Goldstein's Oscar a more transparently brutish one. Thomas, as the mortally ill family truthteller, contributes a grand turn as the requisite voice of rectitude.
The Little Foxes Broadway Cast