Click Here for More Articles on Broadway Impact
The UK Theatre Industry Weathers the Covid-19 Outbreak; See All the Updates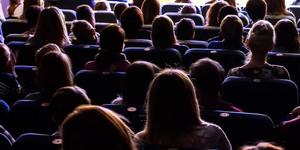 The UK theatre industry weathers the Covid-19 outbreak. Read updates here:
Arts Council England makes £160 million of emergency funding available
Update 25/03: Read the full story here
Equity writes open letter to the Chancellor
Update 23/03: Read the union's letter and the full story here
The Chancellor says theatres can claim against pandemic insurance
Update 18/03: Read the full story here
Update 18/03: The union Equity has subsequently announced that it has contacted the Chancellor to discuss an industry rescue package:
The Olivier Awards are cancelled
Update 18/03: Sadly, the 2020 Olivier Awards will not be going ahead. Read the full story here
Brighton Fringe is cancelled
Update: 18/03: The festival is the latest to announce its closure du to the coronavirus situation.
Sign the petition asking the Government to shut down entertainment venues by law
Update 17/03: Since Boris Johnson advised avoiding theatres, rather than instituting a formal ban, many theatres will have serious problems claiming insurance to cover lost earnings. This is vital to their survival during the Covid-19 shutdown. Read the full story and sign the petition here
Nick Hern Books and the Royal Albert Hall join closures
Update 17/03: The leading publisher of play scripts and theatre books has announced today that it's closing its HQ:
Also today, the Royal Albert Hall announced that it's closing its doors:
Leicester Curve donates food to homelessness charity
Update 17/03: The venue has announced that following its closure, it will be donating food from the theatre cafe to a local charity. Bravo!
Prime Minister Boris Johnson advises the public to avoid theatres
Update 16/03: The Prime Minister outlined the Government's latest strategy in an address to the nation. Read the full story here
The Society of London Theatre and UK Theatre announce closure of all their venues
Update 16/03: SOLT and UK Theatre announce closure of all their venues "in light of official government advice".
Equity releases statement in response to closures
Update 16/03: The union has released a statement about UK theatre closures, following Boris Johnson's speech - read the full story here
The Arts Council releases initial details of support
Update 17/03: The Arts Council released the following statement in response to Boris Johnson's speech and the subsequent theatre closures:
"Our number one priority in the coming months is to support people who work in the arts, museums and libraries.
Our emergency planning covers all our funding streams including those that support individuals, small organisations who receive project funding, Music Education Hubs, Creative People and Places (CPP), and National Portfolio Organisations (NPOs).
We have a number of important decisions to make about how we adapt or create new funding programmes to respond to the Covid-19 emergency, and what we will do about our future investment process for NPOs. We will update you on these decisions as soon as possible.
We have been listening to your feedback since our announcement over the weekend and have the following updates and clarifications:
-We stated yesterday that we will refocus some grant programmes to help compensate individual artists and freelancers for lost earnings. This will require further planning. It may take about ten days before we can announce the details.
-We also told you yesterday that we will be relaxing our NPO and CPP funding conditions. We will be in touch with each NPO and CPP over the next ten days to talk this though.
-Grant conditions will also be relaxed on live National Lottery Project Grants, and we will shortly publish FAQs on our website to answer further questions.
-We are currently talking to the Department for Education about Music Education Hubs and will update you as soon as we can.
-You will have seen the Prime Minister's announcement today advising the public to avoid public spaces like theatres. We understand this is going to have a very real impact on your business, and that you will be worried. Each NPO should make a decision about what is in their and their public's best interests.
This is a situation without precedent. The most important thing this week is for people to take time to consider the impact of this emergency on what they do, to start thinking about how to respond and what will be needed in terms of support.
You can find information about how to contact us here: www.artscouncil.org.uk/contact
We are going to do everything we can, in partnership with DCMS and other funders, to keep our sector and the talented people within it afloat. Our resources are limited but we promise we will think through the fairest and most effective ways to help you.
We will continue to update you regularly, but the situation is moving rapidly, and it is important for you to keep an eye on government advice as it is published.
We want to reassure you that all of us here at the Arts Council will continue to do our very best to support you as we face these challenging times together."
Further theatre closures confirmed
Update 17/03: Today, further venues and shows have confirmed they will also be closing. These include: the immersive Great Gatsby production (read more here), the Marlowe Theatre in Canterbury (read more here), the Barn Theatre in Cirencester (read more here), the Wolverhampton Grand (read more here), the Royal Shakespeare Company (read more here), and the Bristol Old Vic:
The Southwark Playhouse also announced its closure, and is one of several theatres to stress that it does not receive core funding, and is therefore dependent on ticket revenue.
Theatre Cafe announces live streamed concerts
Update 17/03: More details on this! Read the full story here
Update 16/03: Some good news! Lambert Jackson Productions and the Theatre Cafe are arranging a festival of live streamed concerts to support actors while theatres are dark. More to follow soon...
Delfont Mackintosh Theatres announces cancellations
Update 16/03: DMT, which owns multiple West End venues showing productions like Les Miserables, Hamilton and The Phantom of the Opera and Dear Evan Hansen, has announced it will cancel performances following Boris Johnson's statement:
ATG announces closures of all venues
Update 16/03: The Ambassador Theatre Group has announced the closure of all its UK-wide venues.
The National Theatre closes
Update 16/03: The National Theatre has announced the cancellations of show, starting with tonight's performance of The Visit.
TodayTix offers advice to ticket-buyers
Update 17/03: TodayTix has offered further advice to ticket-buyers:
Update 16/03: TodayTix has offered advice to people who have purchased tickets to shows.
The Royal Opera House and Sadler's wells close
Update 16/03: Alex Beard, Chief Executive of the Royal Opera, has today announced closure: The safety and security of the Royal Opera House staff, audiences and artists is of paramount importance and we take this responsibility very seriously. In light of the COVID-19 pandemic, we have taken the decision with a heavy heart to close the building to the public and cancel all performances in Covent Garden with immediate effect.
The staff and artists of the ROH are vital to the lifeblood of our art forms, without them we would simply not exist. This suspension of performances will impact not only our loyal audience but also our committed and talented workforce. We will work within the government guidelines to ensure the safety and wellbeing of our staff and artists during this difficult time.
Our employees, permanent and casual, are reliant on the income which we derive through ticket purchases. Without performances it is inevitable that we will become more reliant on philanthropic support and charitable donations.
Where possible, we ask that audiences consider donating the value of their tickets to the Royal Opera House Covent Garden Foundation rather than requesting a credit note or refund.
You can keep up to date via the ROH social media channels for announcements on the programme of free broadcasts we will bring you during this period of closure.
We thank you for your continued support of the ROH, it is invaluable during these uncertain times. Our number one priority is to support each other during this unprecedented situation."
Sadler's Wells also announced closure in a statement: "Sadler's Wells is very sorry to announce the cancellation of all performances, effective from today. This is in support of efforts to curb the spread of the coronavirus (Covid-19).
The thoughts and sympathy of all at Sadler's Wells are with those impacted by the current coronavirus pandemic. Sadler's Wells is closely monitoring the situation and following government, NHS and Public Health England guidance. Given their updated advice this afternoon, performances at all three of Sadler's Wells' theatre spaces - Sadler's Wells Theatre, Lilian Baylis Studio and Peacock Theatre - are now cancelled for a period of up to 12 weeks. Based on this calculation, Sadler's Wells hope to be able to resume presenting performances on 9 June. However, this may change depending on developments and as further guidance from the government becomes available. Ticket holders for cancelled performances will be contacted directly by Sadler's Wells' Ticket Office team. There are a number of options as to how ticket holders accounts can be credited, or refunds given. Ticket holders can do any of the following: can do any of the following:
-Turn their ticket price into a gift to Sadler's Wells, in support of the organisation as it navigates this uncertain time. Sadler's Wells is a charity and up to 75% of its income each year is generated through ticket sales. Donations will help in continuing to commission artists, produce new work and deliver artistic and learning programmes in future.
-Donate part of their credit to Sadler's Wells; any remaining amount can be put towards tickets for a future performance at any venue or can be claimed as a partial refund.their credit to Sadler's Wells; any remaining amount can be put towards tickets for a future performance at any venue or can be claimed as a partial refund.
-Use their credit to purchase tickets for a future performance at any of our venues.
-​Claim a full refund using their original method of payment.
Ticket holders will be contacted in order of date of performance. Sadler's Well's Ticket Office is receiving a high volume of phone calls and emails and will respond to customers as quickly as possible.
The team at Sadler's Wells thanks all customers for their understanding and support in these difficult circumstances, and is especially grateful for any donations made at this time. Sadler's Wells will continue to monitor developments around the Coronavirus outbreak and will let audiences know in due course, when performances will resume.
Alistair Spalding, Artistic Director and Chief Executive of Sadler's Wells, said: 'This is an unprecedented and uncertain time. The coronavirus pandemic is increasingly affecting people's lives, health and livelihoods. While we know cancelling performances for a substantial period of time will have a significant financial impact for us, our priority is to ensure our staff, artists and audiences are keeping safe. We will work together to support each other and face the difficult period ahead.'"
West End theatres offer free ticket exchange
Update 16/03: The Society of London Theatre has put out new advice for theatregoers who feel ill or choose to self-isolate, or who are affected by travel restrictions:
The Old Vic, Young Vic, Turbine, Finborough, Arcola, Royal Court, Kiln, Riverside Studios, Lyric Hammersmith, Soho and Park theatres cancel performances
Update 16/03: In response to Boris Johnson's statement, the Lyric Hammersmith has announced the cancellation of tonight's performance of Love, Love, Love.
Update 16/03: Soho Theatre has announced its closure for the time being, and the Orange Tree cancels the remaining performances The Mikvah Project.
Update 16/03: The Royal Court has announced it will close its doors for now. In a statement, it said: "We are in unprecedented times and have been listening to our colleagues and artists here and around the world.
The exponential escalation of this public health emergency, and its impact on people's lives and responsibilities, mean that the current conditions for the Royal Court Theatre's core mission - creating theatre and inviting the public in to share in it - no longer seem viable.
Therefore, in consultation with our staff, writers and current companies we have taken the difficult but ultimately inevitable decision to cease performances and rehearsals as of today. We will also be postponing our spring work during these difficult months. Over the coming weeks we will remodel the postponed work into our future programme. The organisation will therefore continue to function towards a renewed and confident future in spite of the many challenges ahead.
As a well-funded National Portfolio Organisation we acknowledge and welcome the support Arts Council England is providing to us but are concerned that many in the sector, both companies and individuals, will struggle to weather this crisis. We will do all we can to support and lobby for you.
We will be in touch with all ticket bookers over the coming days, please bear with us."
Update 16/03: Riverside Studios will finish the run of Love, Loss & Chianti early:
Update 16/03: The Kiln Theatre has cancelled the remaining performances of Pass Over:
Update 16/03: The Young Vic has announced that it is ending the run of Nora: A Doll's House early. In a statement, the theatre said: "The health and wellbeing of our audiences and staff will always be our priority. On Saturday 14 March, both performances of Nora: A Doll's House were cancelled as a precaution. We have since made the difficult decision to cancel all remaining performances of Nora. Although the performances are cancelled, the Young Vic building, box office and The Cut bar are set to remain open.
We thank the Nora company for their extraordinary collaboration in bringing this show to our stage. We are immensely proud of the production and everyone who contributed to it.
We will do everything we can to support our ecosystem of artists, staff, partners and community, many of whom are freelance, during this unprecedented time. As a charity, we rely on ticket sales for a substantial portion of our income, and the uncertainty ahead is a huge worry for those who work for and with us, as it is for the theatre sector as a whole.
Therefore - if you can afford to - please consider donating the price of your ticket, or another amount however large or small, to the Young Vic, to help us get through this period.
We apologise for any disappointment caused for those expecting to see the final performances of Nora this week. We would like to thank everyone in advance for their understanding, and please ask that you bear with our small but wonderful Welcome Team, as they process exchanges, credit notes or donations for ticket holders of the cancelled performances. If you are a ticket holder for the cancelled Nora performances, you will receive an email from the Young Vic Welcome Team within the next 48hrs with further information.
At the heart of the Young Vic is the mission of serving our community. We will continue with this mission, in whatever way we can, over the coming weeks."
Update 16/03: The Park Theatre has announced an early end of its run of La Cage aux Folles. In a statement, the theatre said: "Due to members of our La Cage aux Folles company self-isolating as a precautionary measure, all remaining shows are CANCELLED. We apologise for the short notice & inconvenience & are contacting all affected patrons. Corpse! is currently going ahead as scheduled."
Update 16/03: The Finborough Theatre has announcement postponements of two shows due to the coronavirus pandemic. In a statement, the theatre said: "Hockey Mom, Hockey Dad, originally scheduled for 31 March-25 April 2020, will now play 2-27 February 2021. Women Without Men, originally scheduled for 28 April-23 May will now play 11 August-5 September 2020.
All ticketholders for the two postponed productions will be refunded. The current run of Not Quite Jerusalem will continue its planned run as normal until 28 March 2020. The Finborough Theatre plans to reopen on 26 May 2020 with Bliss.
Neil McPherson, Artistic Director of the Finborough Theatre, said 'In close consultation with both companies, we have taken the decision to postpone our next two productions as a sensible precaution for the health and wellbeing of our audiences and all those who work with us. We hugely look forward to their new runs here in the future.'"
Update 15/03: It was announced today that the Old Vic will end its run of Samuel Beckett's Endgame/Rough for Theatre II early due to the coronavirus situation. The production stars Daniel Radcliffe and Alan Cumming, and had been due to run until 28 March. Read the full story here
Also announced today, the Arcola Theatre is suspending all public performances until further notice, in order to avoid contributing to the spread of COVID-19 (coronavirus).
In a statement, the theatre said: "The impact of COVID-19 is a critical threat to Arcola and to the livelihoods of all those who work in the arts. Most of Arcola's funding comes from people like you, coming to see our performances. Without these performances, the vast majority of our income is gone.
But we do not believe that it is practical or responsible for us to stage shows while people's lives are at risk. We will be contacting affected ticket-holders shortly.
We are determined to survive, to retain our dedicated team, and to get our shows back on track as soon as possible. So we need your help urgently.
Arcola Theatre is a registered charity, and any donation - large or small - will ensure that our theatre stays thriving, long after this crisis is past."
And the Turbine Theatre has also suspended operations until 18 April. Their full statement:
Scottish theatres announce closures
Update 16/03: Capital Theatres has put out the following statement: "We would like to reassure our customers that we are closely monitoring the Coronavirus (COVID-19) situation and adhering to guidance issued.
The advice of the Scottish Government is that events involving more than 500 people should not take place, with effect from Monday 16 March 2020. This applies to mass events across all sectors - including sporting events, cultural events, and religious gatherings.
Capital Theatres can announce that we will be cancelling or postponing all performances at the Festival Theatre, the King's Theatre and The Studio throughout March and April as an initial measure. This will come into effect from Monday 16 2020 at 12 noon.
Customers who have tickets for performances during March and April will automatically receive a full refund over the coming weeks. Our box office staff will contact customers directly if there are any issues, please bear with us as we work through the refund process at this challenging time.
Please refer to our website and social channels for further updates over the coming weeks.
We greatly appreciate the support of our audiences at this testing and anxious time. It is a fast moving situation, we are monitoring it closely and will keep you posted. We are hopeful that things will get back to normal soon and we hope to see you return in the not too distant future. Stay safe."
Also today, the Pavilion Theatre in Glasgow has announced closures: "From Monday 16th March, until further notice, all shows for March and April will be cancelled or postponed.
We are currently working with promoter to obtain rescheduled dates in the autumn period for cancelled shows and will keep all customers up to date as quickly as possible, by Friday of this week one way or the other."
The cancelled shows follow the Scottish Government's advice that mass gatherings of over 500 people should be cancelled in wake of the coronavirus outbreak.
Equity issues advice on financial support
Update 16/03: The union has put out guidelines for those who are who have become ill or need to go into self-quarantine, as well as for self-employed businesses, getting help with living costs and charitable support. Find the full details here
Edinburgh International Festival launch postponed
Update 16/03: The Festival launch has now been postponed in light of "the rapidly changing situation," says Executive Director Francesca Hegyi.
Update 13/03: Festival organisers today released the following statement:
With almost five months to go until our 2020 International Festival opens, we are currently planning for all our events in August to proceed. We are launching our programme on 18 March.
We will broadcast our programme launch live on our Facebook Page on 18 March at 12 noon GMT, where you will be able to pose questions to our programming team. We hope you will join us to discover the 2020 programme.
Tickets for the 2020 International Festival will go on sale as planned for everyone on 28 March at 10am GMT. Tickets can be purchased online at eif.co.uk, by phone on 0131 473 2000, or in person at Hub Tickets.
An update to our refunds policy
To reassure our customers, we have temporarily updated our refunds policy relating to the COVID-19 outbreak. If you are unable to attend any event at the 2020 International Festival for any reason related to the outbreak, we will refund the full cost of the ticket.
Refunds must be requested up to two working days in advance of the performance by contacting Hub Tickets on +44 (0)131 473 2000 or email boxoffice@hubtickets.co.uk. Booking and postage fees are non-refundable. Refunds will only be issued to the customer who made the booking and proof of ID will be required for cash refunds. If you opt for printed tickets, you will need to return these to Hub Tickets at least two working days in advance of the performance.
International Festival Director Fergus Linehan said: "In light of the current Coronavirus outbreak, we will cancel all gatherings associated with our 2020 programme launch. Prioritising the wellbeing of our city, our audiences and artists, all launch events will shift online to an interactive format.  
"At this point, the Festival is almost five months away. For now we remain committed to running the International Festival as planned. In hope that the pandemic will be curbed by August, we must continue to provide security for our artists and for our sector. We hope that in August, our Festival will provide a much-needed moment of joy after what will have been a challenging summer. To reassure our audiences, we have also revised our refunds policy to offer anyone with Coronavirus related concerns a ticket refund."
MOVE IT 2020 cancelled
It has also been announced that London's annual dance expo, MOVE IT, will not be going ahead this year. The team released a statement:
"It is with great regret that Upper Street Events has today decided that, as a result of the evolving Covid-19 situation, it is no longer possible for us to hold MOVE IT 2020 this weekend.
We have been following UK Government guidelines and working with the rolling advice from Public Health England and other organisations, but it is now with much sadness that we have taken the decision to postpone the event. The safety and wellbeing of our staff, exhibitors, visitors, partners and contractors is of the utmost importance to us, and therefore feel the protection and prevention of harm to all involved is vital to this decision.
We love MOVE IT and we love this community and we've been carefully listening to the feedback we've been receiving from visitors, exhibitors and participants. Until this morning the community has been overwhelmingly in support of the event continuing as planned. Since the announcement by the World Health Organisation on the evening of 11th March, which has labelled Covid-19 a pandemic, that sentiment has understandably changed. We have a duty to safeguard everyone who plays a part in making Move It happen and, as such, we have reached this difficult decision.
We are currently working with ExCel to look at options to reschedule MOVE IT to a later date. Tickets will be valid for a rescheduled event. If you are unable to make the new date, a refund will be issued. We will be in touch over the next week to update you on the situation.
We are sincerely sorry that we have had to make this incredibly difficult decision and thank you for bearing with us at this uncertain time."
How coronavirus is affecting UK theatre
The majority of shows are carrying on as normal right now, including press openings and future bookings. There are no special plans for e.g. refunds related to coronavirus at this stage; existing policies still apply.
However, Andrew Lloyd Webber's new musical version of Cinderella, starring Carrie Hope Fletcher, has postponed its West End opening to October because of "current global circumstances". Similarly, Chester's Storyhouse has delayed the opening of two in-house shows, Brewster's Millions and Antigone, until the autumn, citing "economic uncertainty".
Update 13/03: It has just been announced that the London premiere of the Tony Award-winning comedy Vanya and Sonia and Masha and Spike, starring Janie Dee, has been postponed due to the Coronavirus (Covid-19) outbreak. It was due to start previews at Charing Cross Theatre on 21 March.
Several theatres has implemented more stringent cleaning and disinfectant measures, including the installation of hand sanitiser stations.
In line with producer Scott Rudin's current Broadway policy, all remaining March tickets for Paula Vogel's Indecent at the Menier Chocolate Factory are being sold at £20.
Guildhall School of Music and Drama shut down temporarily after a member of staff contracted coronavirus, but has now reopened following advice from Public Health England. And the Gulbenkian Theatre in Kent cancelled a performance of a play after a relative of two cast members tested positive for coronavirus.
Update 13/03: Mayflower Theatre put out the following statement today:
Official advice from UK theatre bodies
On 5 March, the Society of London Theatre and UK Theatre issued a statement noting that there was "no clear rationale to cancel events", and that the Government advised "business as usual".
However, with the Government expected to soon move from a 'containment' to 'delay' phase in tackling coronavirus, there may be new advice in the coming hours or days.
In the meantime, performers are being advised not to engage in physical contact when interacting with fans at the stage door, and any theatre staff who feel ill are advised to self-isolate and seek NHS assistance.
Theatres' advice for audiences
The Ambassador Theatre Group has put out the following statement: "Current NHS and Public Health England advice is that individuals are at no greater risk of contracting Coronavirus at large gatherings than they would be in their day-to-day life. Individuals only need to avoid public places if they have been advised to do so by a medical professional or by the NHS's 111 service or have travelled to the affected areas. Therefore at this time we have no plans to cancel or postpone any productions or performances.
"We have however implemented a number of precautionary measures, and wanted to share some tips on how to stay healthy:
Wash your hands thoroughly and regularly. We've added additional soap and alcohol-based hand gel throughout our venues, and are increasing the frequency of our deep cleaning.
If you're not feeling well during a performance, come and talk to one of our staff who can help you."
Similarly, Delfont Mackintosh Theatres say the following: "At Delfont Mackintosh Theatres we have been keeping a close eye on the developments of the situation surrounding Coronavirus / COVID-19 and following advice from the Deputy Chief Medical Officer we can confirm that while the risk to individuals is still low, at present there are no plans to cancel any productions or close any of our theatres unless a specific scenario occurs.
"This is of course an ever-changing situation and we will continue to closely follow guidance from Public Health England.
"Please be assured that the health and safety of our customers is paramount to all at Delfont Mackintosh Theatres and we are taking all steps necessary.
"We ask audience members to also play a part in prevention - please refer to the NHS guidance here. Please also ensure you consult the Public Health England website for the latest and most current information and advice."
Health advice for theatregoers
All theatregoers should follow the advice issued by bodies like the NHS and Public Health England. These are eminently practical tips, such as frequently washing your hands with soap and warm water for at least 20 seconds. For a stage-y assist in this, try this great Sondheim fix!
To reduce the spread of germs when you cough or sneeze, cover your mouth and nose with a tissue and dispose of the tissue immediately, then wash your hands or use hand sanitiser. And try not to touch your mouth, nose or eyes, so as to avoid spreading germs.
If you've been in contact with someone with coronavirus or have returned from an affected area identified by the Chief Medical Officer as high risk and you're feeling unwell with a cough, difficulty breathing or fever, stay at home and use the NHS 111 online coronavirus service or call NHS 111.
Remember: it's not just about your safety, but about others' as well - something to consider carefully if you're entering a crowded space like a theatre and/or travelling on public transport, where you're likely to come into close contact with many people.
Keep checking theatre websites and social media for updates on shows you've booked to see, and check back on BroadwayWorld too - we'll try to keep you informed about any delays, cancellations or other developments.
If you have any questions, comments or news to share, do contact us at @BroadwayWorldUK
Related Articles
Industry Classifieds
More Hot Stories For You