THE WORST WITCH Flies Into The West End For A Strictly Limited Season
The Worst Witch will fly into the West End for 7 weeks only, over the summer holidays, from 24 July to 8 September, following its hugely successful premiere at Royal & Derngate and hit UK tour. Book tickets here!
This new story, adapted for the stage from Jill Murphy's original books by Emma Reeves (who won a Royal Television Society Award for Best Children's TV Programme and 2017 British Screenwriters Award for Best Children's Programme for the televised version of The Worst Witch) was launched last November as Royal & Derngate's Made in Northampton 2018 Christmas show.
The Worst Witch is the story of an ordinary girl who finds herself in an extraordinary place: a school for witches.
Accident-prone Mildred Hubble and her fellow pupils leave a trail of mayhem behind them as they find themselves at the centre of a battle that's being fought for their future.
Featuring Jill Murphy's much-loved characters, the production includes original songs, music, magic and a dose of Mildred's unique brand of utter pandemonium!
The Worst Witch is directed by Theresa Heskins (2017 UK Theatre Award for Best Show for Children and Young People) and designed by Simon Daw, with music by Luke Potter. Kenny Wax Family Entertainment, Novel Theatre and Nica Burns present a Royal & Derngate, Northampton Production.
Jill Murphy says: "My first trip to the theatre aged four, opened up a magical world - so real to me, that I had to be restrained from climbing onstage to help the children in peril! My mum was quite cross with me, but I never wanted the show to end and sang the songs loudly all the way home on the bus. Imagine how proud I feel, all these years later, seeing my own Mildred Hubble on stage with all the characters from Miss Cackle's Academy. I still feel thrilled to bits when I go to the theatre and The Worst Witch is a magical production."
Emma Reeves added: "We've created a brand new story as well as revisiting moments from the books. Jealous Ethel Hallow is out to spoil Mildred's fun, and Miss Hardbroom is opposed to all fun in general. But, without giving too much away, Mildred faces a greater danger than she ever imagined as an old enemy returns, with a plan for revenge that could threaten not just the Academy, but the whole world..."
Theresa Heskins says: "We've seen the start of a rebalancing of power within our society and it feels like an important time to be creating a play about young women who are learning, collectively and individually, to use their power; and the danger if they decide to use it not for good but for ill."
Jill Murphy's The Worst Witch stories have sold more than five million copies and been made into films and TV series by HBO, ITV and CBBC. There are now eight Worst Witch titles. The Worst Witch was made into a television series for ITV in the early 1990s and there is currently a major television series with CBBC. Jill is also well known for her picture books. She was commended for the 1980 Kate Greenaway Medal for Peace At Last. Five Minute's Peace, the first in her series about the Large Family (of elephants), won the 1987 Parents Magazine Best Books for Babies Award, as well as being shortlisted for the 1986 Children's Book Award. From the same series, All In One Piece was highly commended for the 1987 Kate Greenaway Award and shortlisted for the 1987 Children's Book Award, and A Quiet Night In was short-listed for the Kate Greenaway Medal in 1994. The Last Noo-Noo won the 0-5 category of the 1995 Smarties Book Prize and in the same year was shortlisted for the English 4-11 Outstanding Children's Book of the Year, going on to win the 1996 Sheffield Children's Book Award. The Last Noo-Noo won the 1996 Gateshead Gold Award and in the same year was adapted as a play and performed at the Polka Theatre, London
Winner of the Royal Television Society Award for Best Children's Television Programme, and of the 2017 British Screenwriters Award for Best Children's Programme for the television adaptations of The Worst Witch, Emma Reeves' screen writing credits include Eve, The Dumping Ground, Young Dracula and The Story of Tracy Beaker. Her stage work includes the Olivier Award-nominated and critically acclaimed adaptation of Hetty Feather (UK tour and West End).
Theresa Heskins' past productions include The Snow Queen, which won the 2017 UK Theatre Award for Best Show for Children and Young People. Her wonderfully inventive and hugely popular production of Around the World in 80 Days was nominated for the same award, in both 2015 and 2017, and will tour to America in 2019.
The show is designed by Simon Daw, whose credits include Baskerville (Liverpool Playhouse) and Humble Boy (Orange Tree Theatre). Lighting design is by Aideen Malone, whose credits include A Monster Calls (London Old Vic/Bristol Old Vic) and Peter Pan (National Theatre), and sound design is by Leigh Davies whose recent work includes Spring Awakening (Hope Mill Theatre, Manchester) and King Lear (Old Vic). Original music is composed by Luke Potter (Hetty Feather), aerial director by Vicki Amedume, choreography by Beverley Norris-Edmunds, and illusions by John Bulleid.
More Hot Stories For You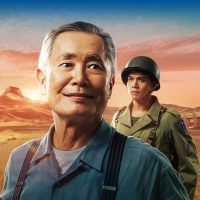 Photo: New Artwork Revealed For the London Premiere of George Takei's ALLEGIANCE

November 29, 2022

As rehearsals start next week in London, new artwork is revealed for the UK premiere of the uplifting Broadway musical George Takei's Allegiance.
---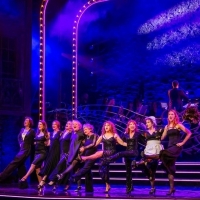 SONDHEIM'S OLD FRIENDS Concert Will be Broadcast on BBC This Holiday Season

November 29, 2022

The star-studded Sondheim's Old Friends concert will be broadcast on BBC this holiday season! Dates and times for the BBC Two broadcast and iPlayer release have yet to be announced.
---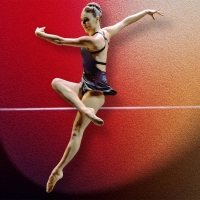 European Debut of TURN IT OUT With Tiler Peck & Friends Comes to Sadler's Wells This Spring

November 29, 2022

Award-winning New York City Ballet principal dancer Tiler Peck presents the European premiere of Turn It Out with Tiler Peck & Friends at Sadler's Wells on Thursday 9 - Saturday 11 March 2023. With her personal touches on the evening, Peck has assembled many of today's most exciting dance artists for an innovative programme.
---
CLASSICAL CRACKERS Announced This Christmas At St Johns Smith Square

November 28, 2022

St John's Smith Square are marking the festive season with their 37th annual Christmas Festival. Top talent, from Vox Luminis to The Tallis Scholars, will gather in the heart of Westminster to perform timeless Christmas music. With the iconic hall at St John's Smith Square decked in Christmas decorations, and mulled wine and mince pies sold in The Footstool Cafe, Christmas at St John's Smith Square is set to be a cracker. 
---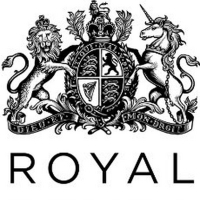 Royal Opera Announces Casting Updates for THE MAGIC FLUTE, AIDA, LA TRAVIATA And More

November 28, 2022

The Royal Opera has announced several casting updates for its upcoming season.
---