Photo Flash: PEOPLE, PLACES & THINGS Celebrates Opening Night at Wyndham's Theatre
Last night, Wednesday 23 March, saw the opening night of the much-anticipated production of Duncan Macmillan's intoxicating new play, PEOPLE, PLACES & THINGS, at the Wyndham's Theatre. Having recently extended its run for two weeks due to popular demand, PEOPLE, PLACES & THINGS is booking to 18 June 2016. BroadwayWorld has photos from the opening night festivities below!
Guests at the opening celebration included: Kelly Adams, Ronnie Ancona, David Baddiel, Lydia Rose Bewley, Louise Brealey, Fiona Bruce, Jessie Buckley, Georgina Campbell, Bertie Carvel, Lily Cole, Jamie Cullum, Sophie Dahl, Holli Dempsey, Holliday Grainger, Jack Guinness, David Gyasi, Sarah Hadland, Olivia Hallinan, Kit Harington, Ian Hislop, Jessica Hynes, Harvey Keitel, Rose Leslie, Simon McBurney, Natascha Mcelhone, Fiona Phillips, Andrew Scott, Reece Shearsmith, Frank Skinner, Jack Sutherland, Joby Talbot, Hannah Tointon, Russell Tovey, Zoe Wanamaker, Jessie Ware and Immy Waterhouse.
After the performance, the cast and guests attended the after show party at Picturehouse Central, the first time the venue has hosted a West End theatre show opening party.
Directed by Jeremy Herrin, PEOPLE, PLACES & THINGS, a collaboration between the National Theatre and Headlong, played to sell-out houses at the NT's Dorfman Theatre last year.
Denise Gough, who plays Emma, won the Best Actress Award at the Critics' Circle Theatre Awards 2015 and was nominated for the Best Actress Award by the Evening Standard for her 'career defining performance' as an actress whose life has spun recklessly out of control because of her addiction to drink and drugs.People, Places and Things has been nominated for four 2016 Olivier Awards - Best Actress for Denise Gough, Best New Play, Best Sound Design and Best Lighting Design
The cast also includes Jacob James Beswick, Nari Blair-Mangat, Alistair Cope, Jacqui Dubois, Charlotte Gascoyne, Sally George, Kevin McMonagle,Nathaniel Martello-White, Barbara Marten, David Rubin and Laura Woodward.
Emma was having the time of her life. Now she's in rehab. Her first step is to admit that she has a problem. But the problem isn't with Emma, it's with everything else. She needs to tell the truth. But she's smart enough to know that there's no such thing.When intoxication feels like the only way to survive the modern world, how can she ever sober up?
The set is designed by Bunny Christie, the Olivier and Tony Award winner of the National Theatre's production of The Curious Incident of the Dog in the Night-Time. She will recreate her innovative set design at the Wyndham's Theatre with special on-stage seating bringing the intimacy of the Dorfman Theatre to the West End. Costumes are by Christina Cunningham, lighting by James Farncombe, sound by Tom Gibbons, video by Andrzej Goulding and music is composed by Matthew Herbert.
PEOPLE, PLACES & THINGS in the West End is produced by the National Theatre in co-production with Headlong and National Angels.

The cast of PEOPLE, PLACES AND THINGS

The cast of PEOPLE, PLACES AND THINGS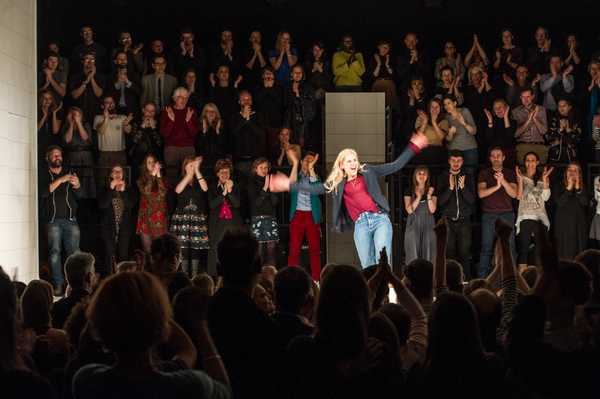 Denise Gough (Emma) and the cast of PEOPLE, PLACES AND THINGS

Sarah Hadland

Sally George (plays Meredith)

Russell Tovey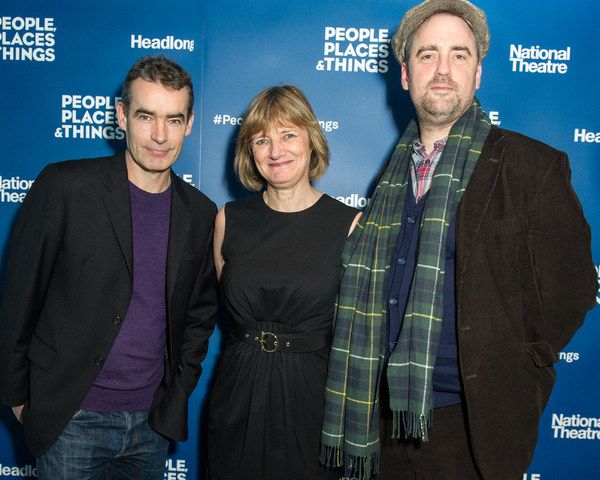 Rufus Norris, Lisa Burger and Jeremy Herrin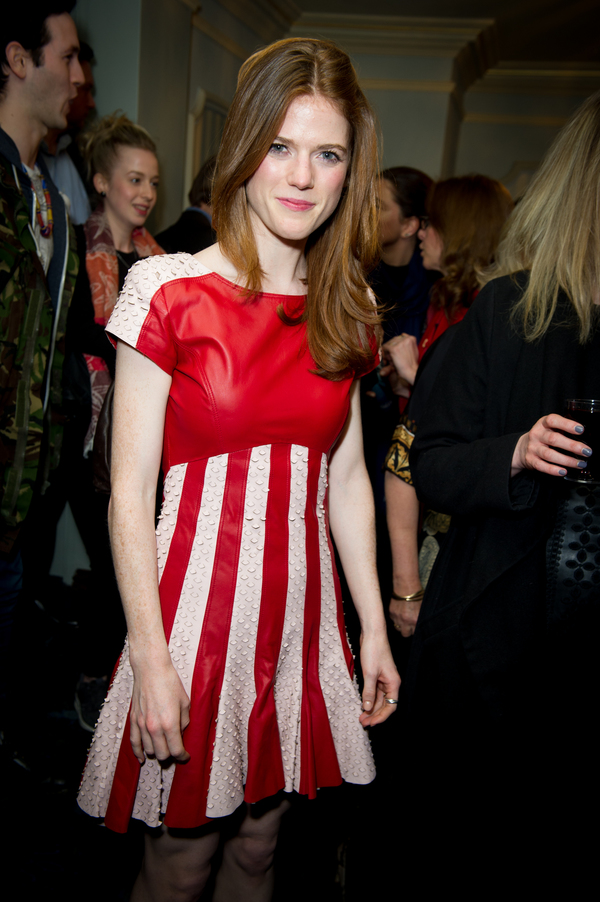 Rose Leslie

Rose Leslie

Ronni Ancona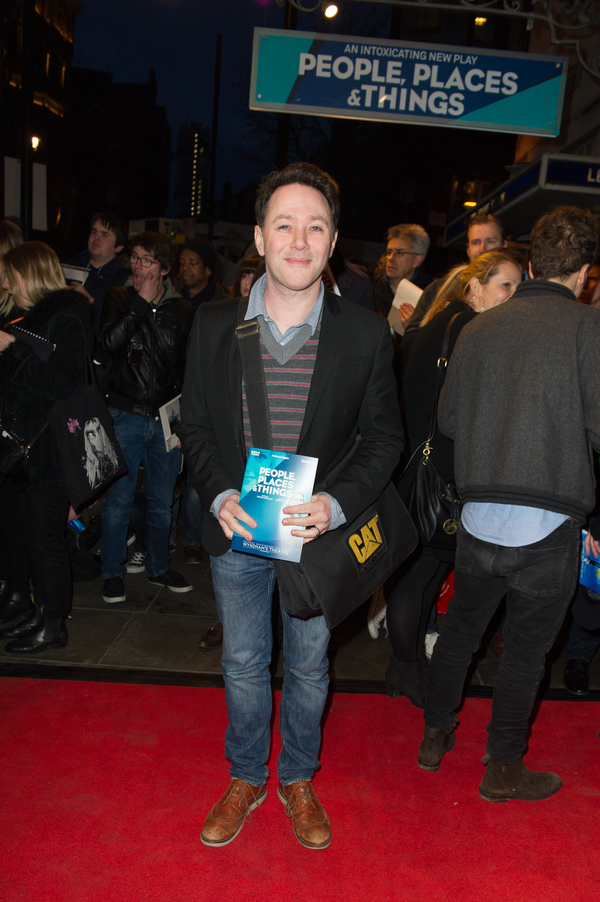 Reece Shearsmith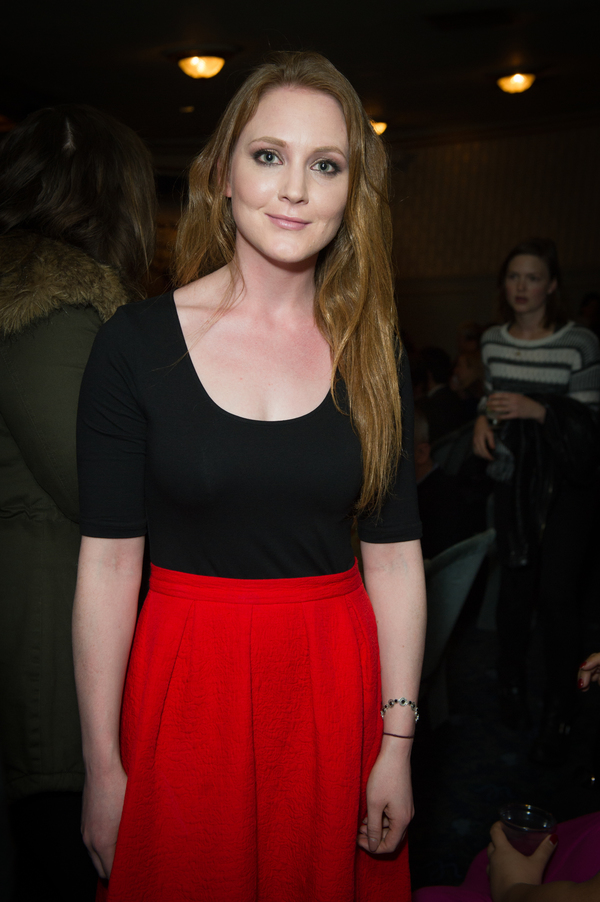 Olivia Hall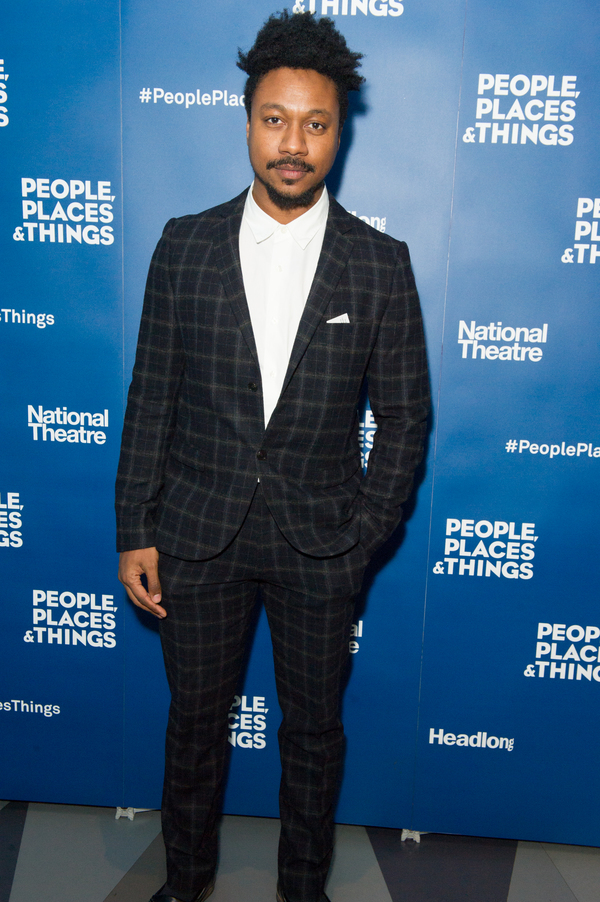 Nathaniel Martello-White (plays Mark)

Natascha McElhone

Natascha McElhone

Nari Blair-Mangat (plays Shaun)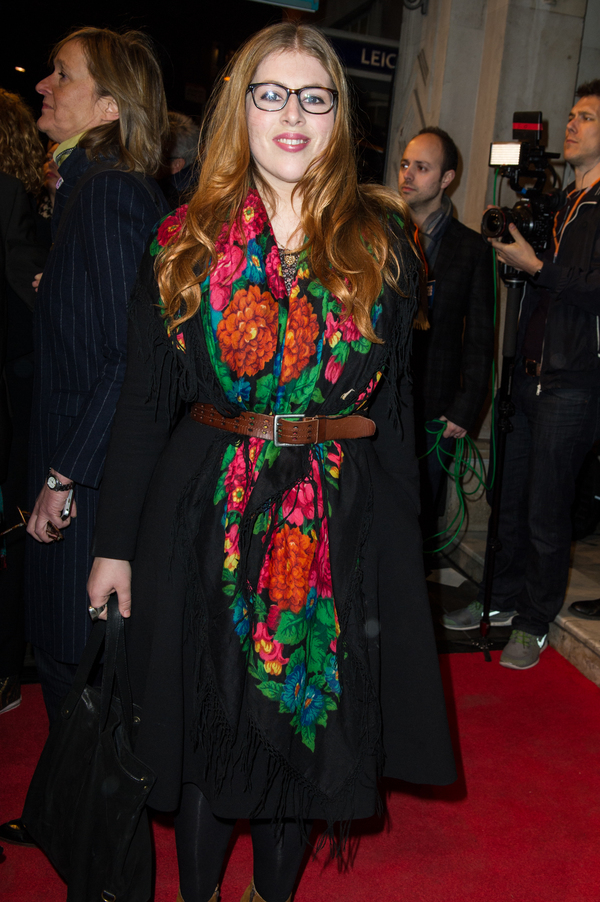 Lydia Rose Bewley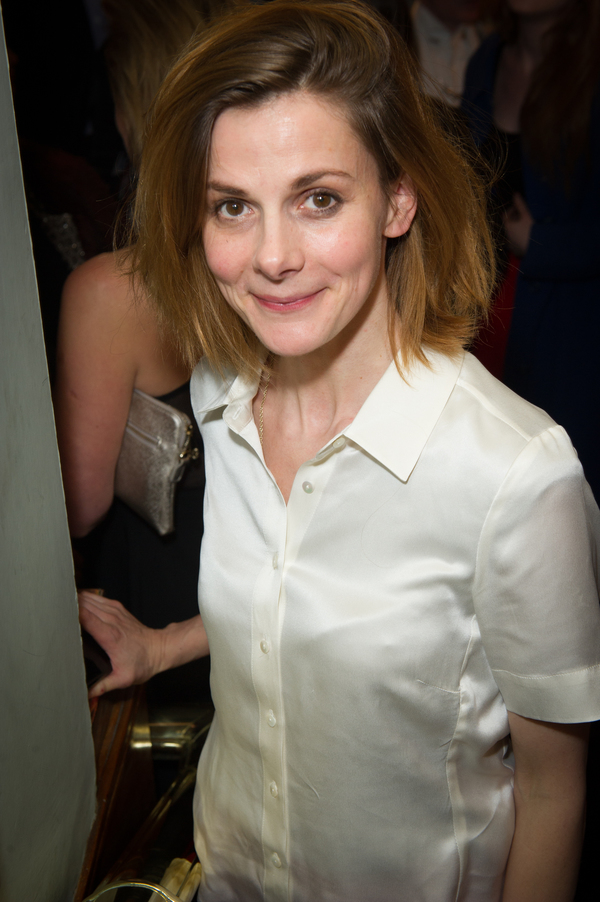 Louise Brealey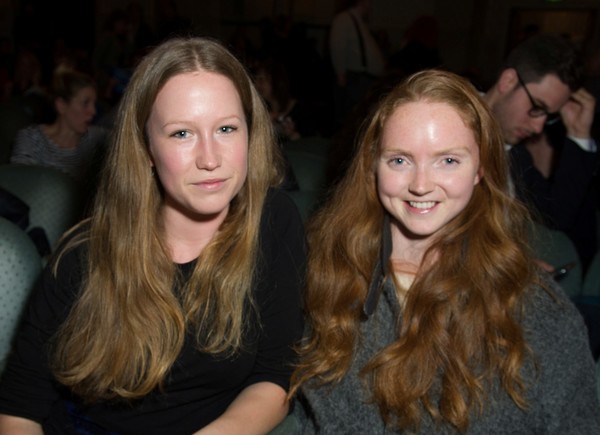 Lily Cole and guest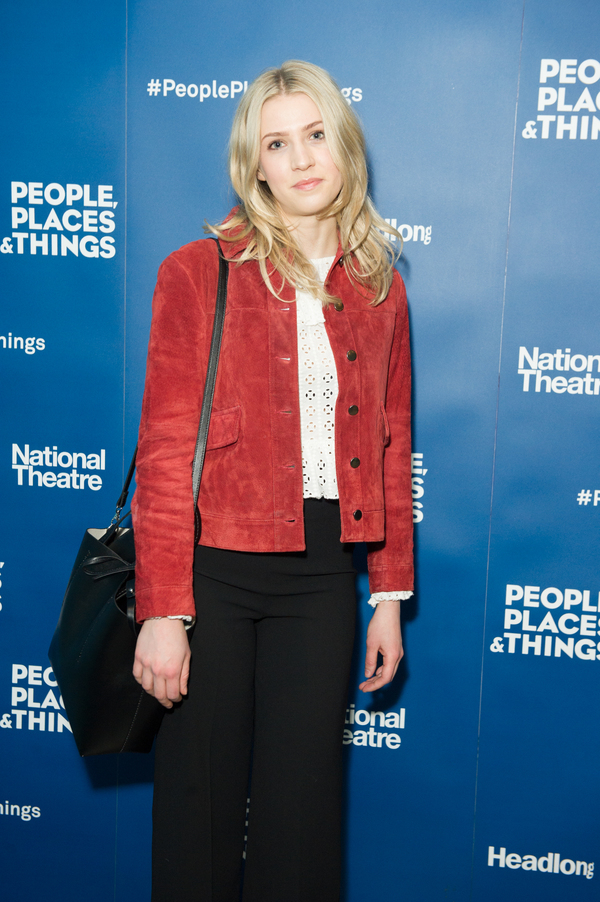 Laura Woodward (plays Laura)

Kelly Adams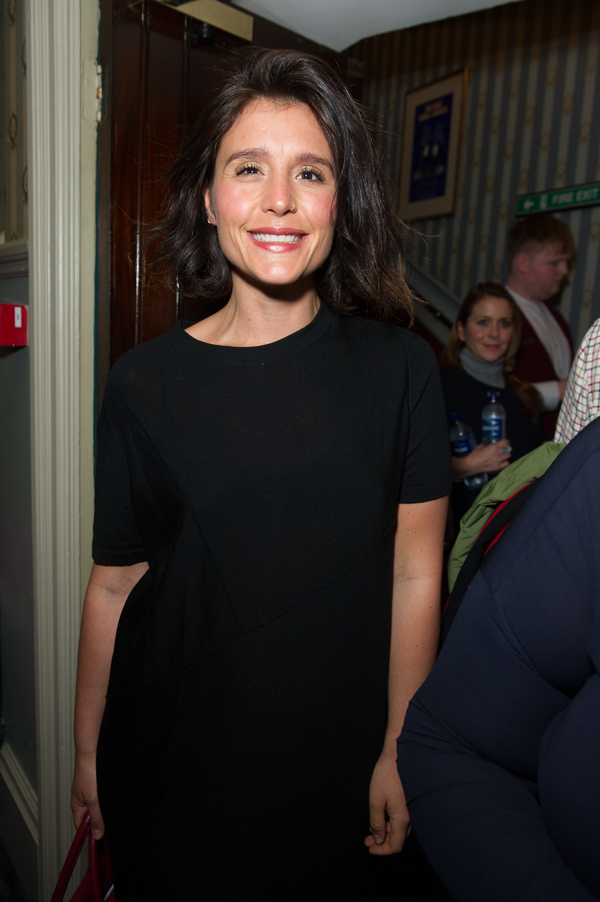 Jessie Ware

Jessica Hynes

Jeremy Vine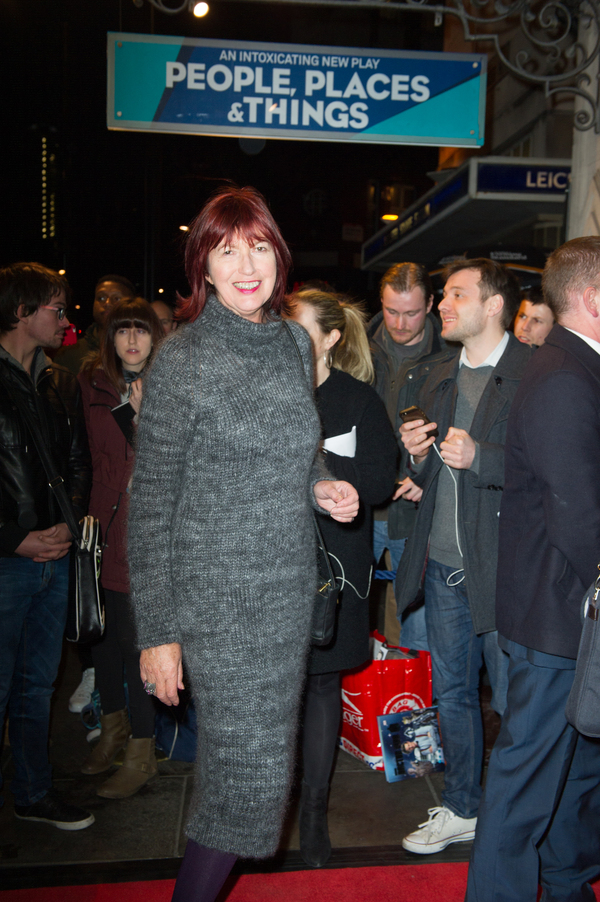 Janet Street-Porter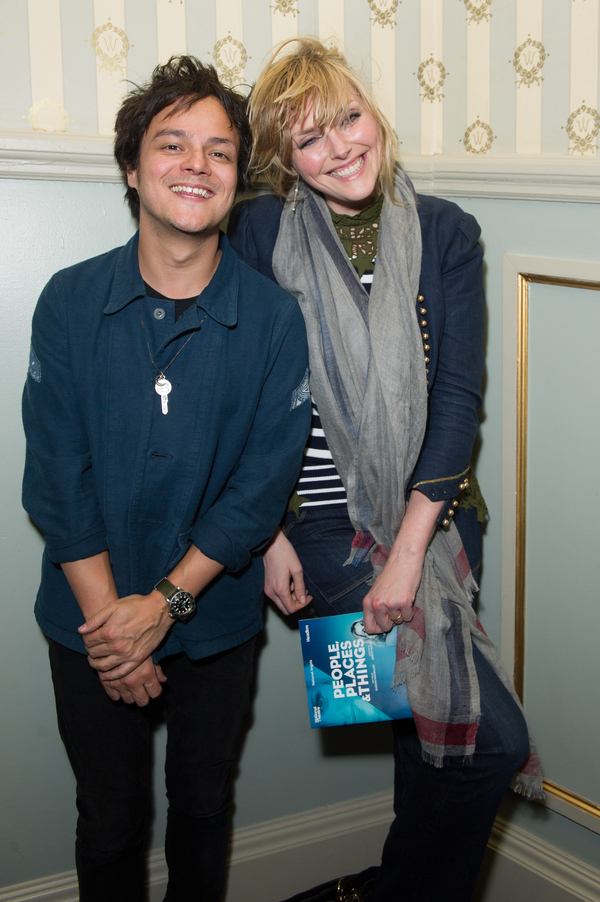 Jamie Cullum and Sophie Dahl

James Bowen and Bob the Cat

Jacob James Beswick and guests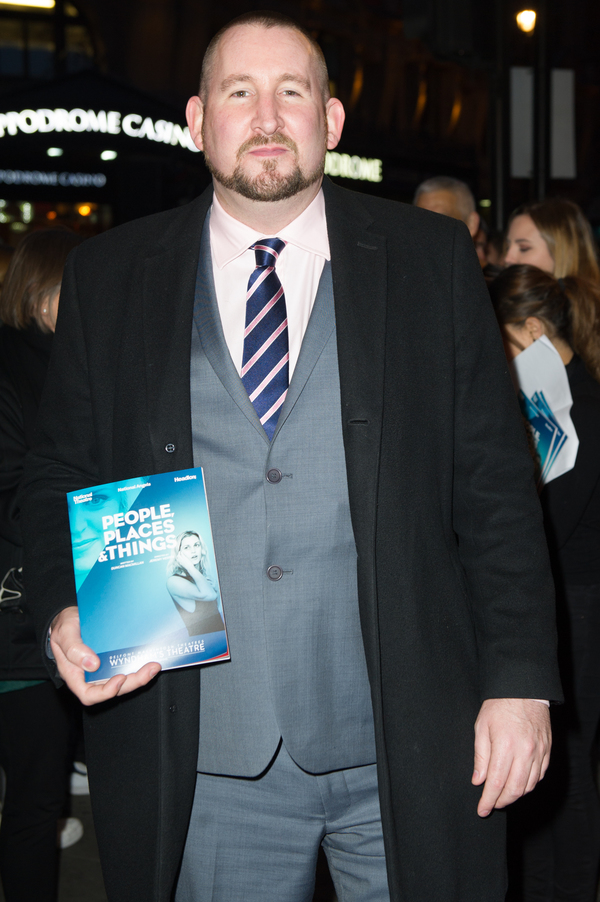 Jack Sutherland

Jack Guinness

Immy Waterhouse

Immy Waterhouse

Ian Hislop

Holliday Grainger

Holli Dempsey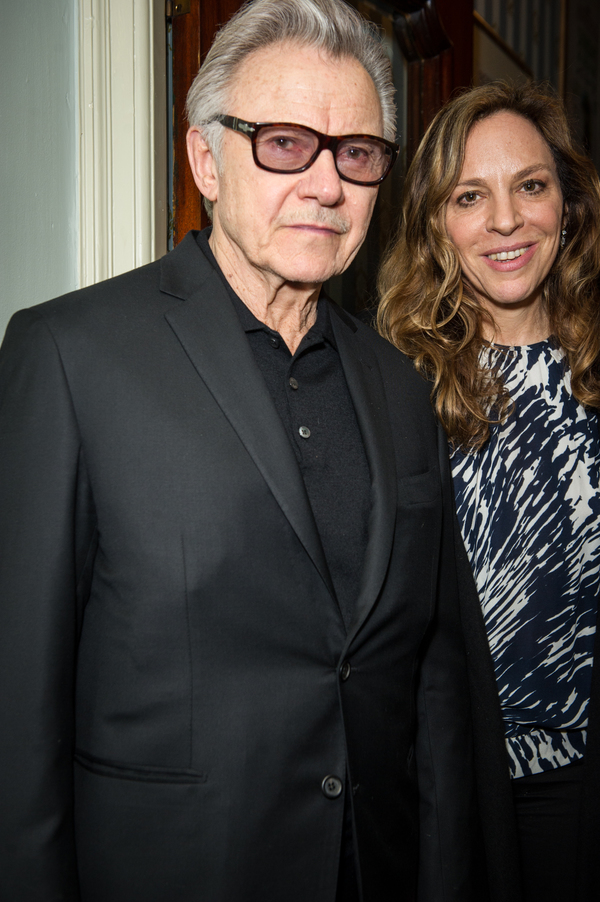 Harvey Keitel

Harvey Keitel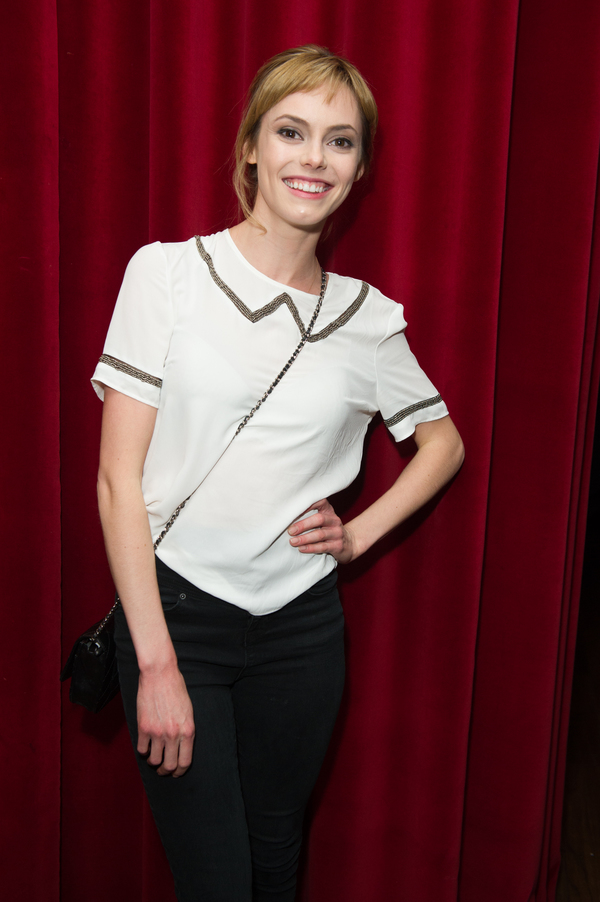 Hannah Tointon

Hannah Tointon and guest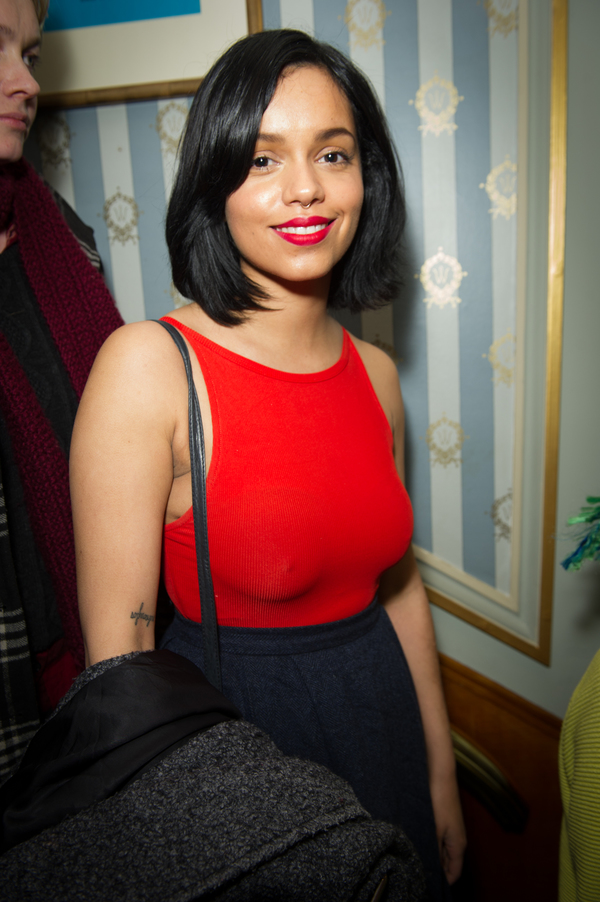 Georgina Campbell

Frank Skinner and David Baddiel

Fiona Phillips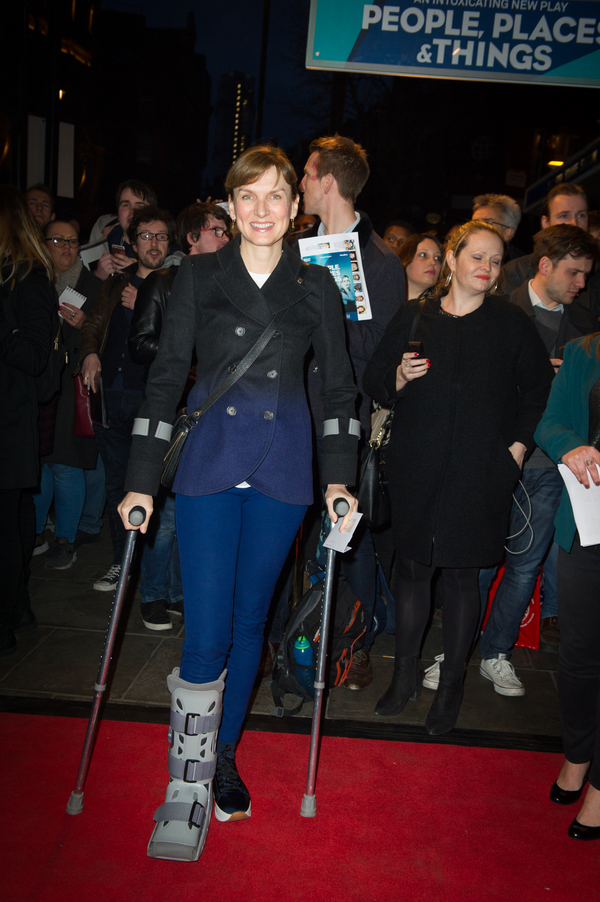 Fiona Bruce

Emma Gyasi and David Gyasi

Elif Aksu and Charlotte Carroll

Director Jeremy Herrin and playwright Duncan MacMillan

Denise Gough and Michael Linnit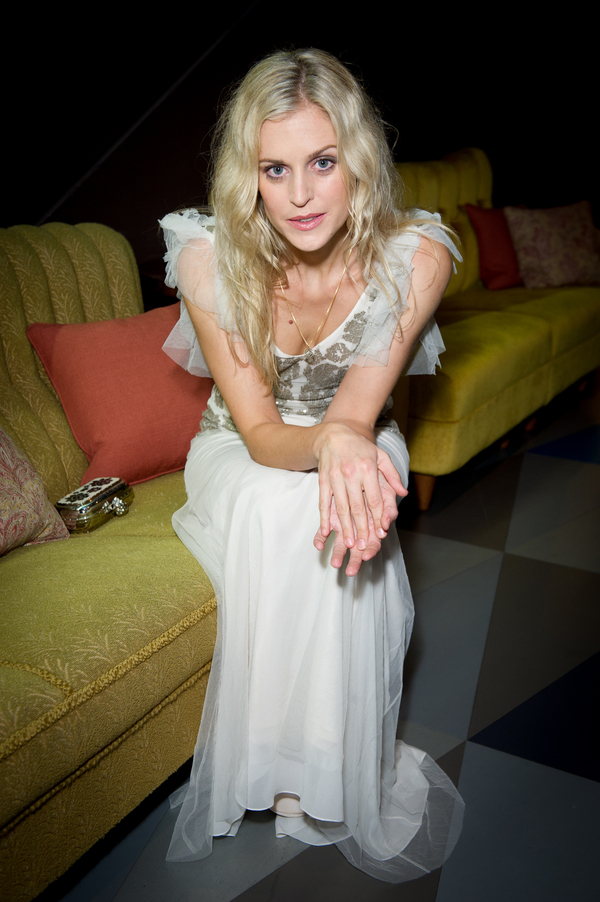 Denise Gough (who plays Emma)

Denise Gough, Russell Tovey and Andrew Scott

Denise Gough (Emma)

Bunny Christie (set design) and Kevin McMonagle (Paul)

Barbara Marten (Doctor, Therapist, Mum)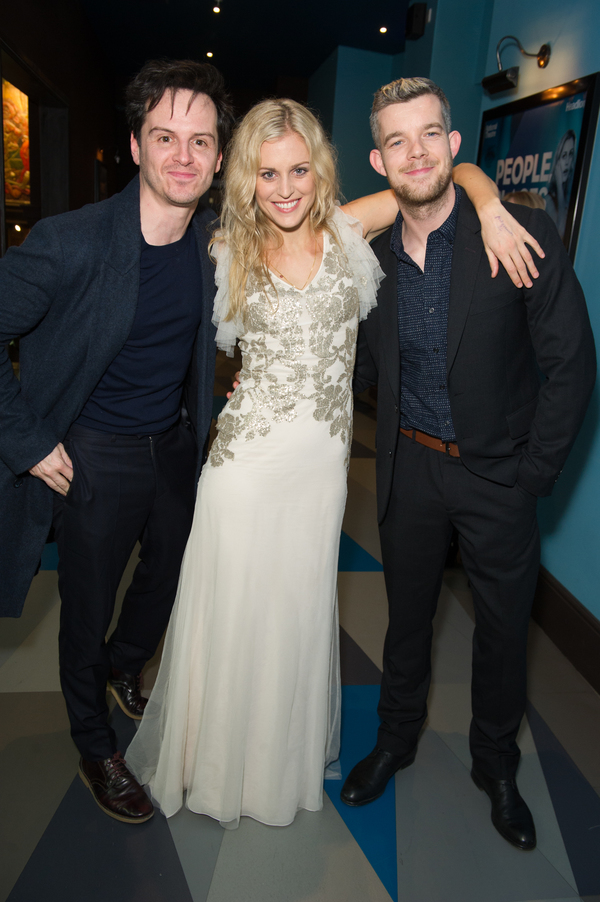 Andrew Scott, Denise Gough and Russell Tovey

Andrew Scott and Russell Tovey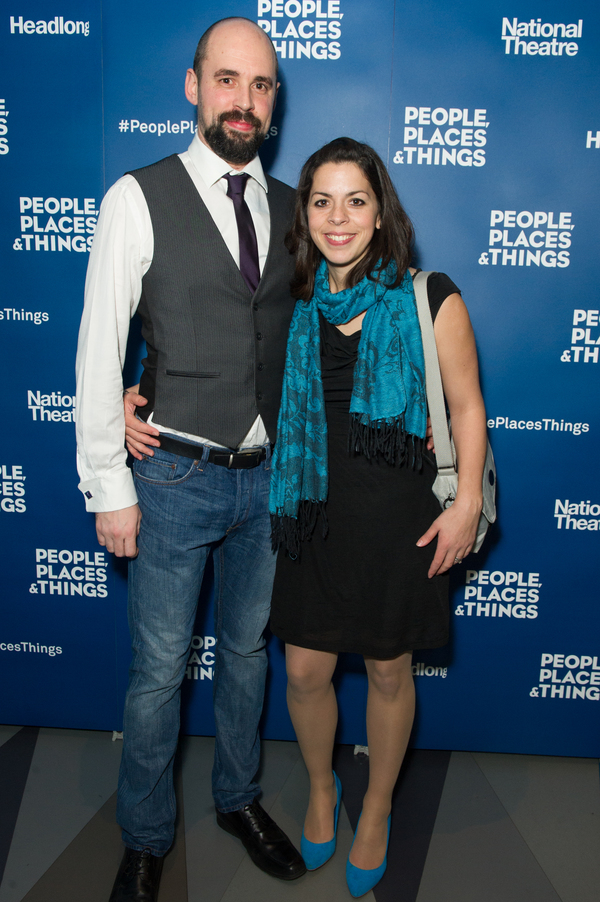 Alastair Cope (plays Foster) and guest