Photos: London Classic Theatre Presents PRIVATE LIVES By Noël Coward
London Classic Theatre returns to the Everyman with their production of Noël Coward's comedy masterpiece, Private Lives. Olivia Beardsley and Helen Keeley reprise their roles as Sibyl Chase and Amanda Prynne and they are joined by three new cast members: Gareth Bennett-Ryan (Elyot Chase), Paul Sandys (Victor Prynne) and Rachael Holmes-Brown (Louise).
1930. Deauville, France. Two newly married couples occupy adjoining honeymoon suites in the same hotel. As a distant orchestra plays, Sibyl gazes adoringly at charismatic husband Elyot, while Victor admires his new wife, the vivacious and sophisticated Amanda.
Champagne flows and the sea shimmers in the moonlight as the newlyweds prepare for the evening ahead. But when Amanda overhears a familiar voice singing a forgotten song an old spark reignites with spectacular consequences.
Full of razor-sharp wit and quick-fire dialogue, Private Lives is Noël Coward's most popular, and enduring, stage comedy. Extraordinarily, written in only three days, Private Lives opened at London's Phoenix Theatre in August 1930 to packed houses. Since then, this charming comedy of manners has retained its remarkable appeal, captivating audiences all over the world.
See this wonderful production at the Everyman from Tuesday 3rd to Saturday 7th April at 8pm. Tickets €27, concession €25, and students €9 are available from the box office, phone 021 4501 673 or online everymancork.com
Noël Coward was one of the greatest playwrights of the 20th Century. His most notable plays include Hay Fever, Design for Living, Present Laughter and Blithe Spirit.
Olivia Beardsley plays Sibyl Chase. She returns to London Classic Theatre having previously appeared in its UK tour of The Collector. Other theatre credits include Brimstone and Treacle (Hope Theatre), Secret Santa (Arts Theatre), A Midsummer Night's Dream (Centennial Park Open Air Theatre, Sydney), and Charcoal Creek (Merrigong Theatre Company). For film, credits include The Babadook.
Gareth Bennett-Ryan plays Elyot Chase. He returns to London Classic Theatre after appearing in The Birthday Party. Other recent theatre credits include The History Boys, Macbeth (Mercury Theatre, Colchester), As You Like It, Macbeth (Shakespeare's Globe), Much Ado About Nothing, Antony and Cleopatra (Cambridge Shakespeare Festival), A Midsummer Night's Dream, Julius Caesar (Principal Theatre Co), Dick Whittington, Mother Goose (Theatre Royal Bury St Edmunds) and Sons of Bond (Theatre Royal Haymarket). Television credits include Shakespeare Uncovered, Word on the Street, Woodfalls Mercenaries; and for film, Arthur & Merlin, Wounded and Dead Unicorns.
Paul Sandys plays Victor Prynne. He returns to London Classic Theatre after appearing in Entertaining Mr Sloane and The Importance of Being Earnest. Other theatre credits include Dr Longitude's Marvellous Imaginary Menagerie (Les Enfants Terribles), Peter Pan (New Vic Theatre), Out of the Sun (The New Actors Company). For television, credits include The Sprint King; and for film, Apple Tree House.
Rachael Holmes-Brown plays Louise. She returns to London Classic Theatre after appearing in Hysteria. Other theatre includes Dick Whittington Meets Top Cat, A Christmas to Remember (UK tours), My Fair Lady, Still Life, The Sound of Music (Riverside Australia) and A Streetcar Named Desire(Courtyard Theatre). For television her credits include Close Your Eyes; and for film, Birthday, Wrecks and Iki Nefes Arasinda.
Helen Keeley plays Amanda Prynne. She returns to London Classic Theatre having previously appeared in The Importance of Being Earnest. Other theatre credits include The Picture of Dorian Gray (Trafalgar Studios & UK tour), YapYapYap (
Battersea Arts Centre
), Half, To The End (Southwark Playhouse), and A Summer Day's Dream (Finborough Theatre). For film, she has starred in Where To Now.
Michael Cabot is the founder and Artistic Director of London Classic Theatre. He has directed all thirty-six LCT productions since their debut in 1993 including Hysteria, The Birthday Party, Waiting for Godot, Absent Friends, Entertaining Mr Sloane, Betrayal, The Importance of Being Earnest, Equus and After Miss Julie. He has overseen the company's transition from one of the success stories of the London Fringe in the late nineties to its current position as one of the UK's leading touring companies. His freelance work as director includes two recent collaborations with award-winning playwright Henry Naylor, The Collector (national tour 2016) and Angel, which premièred at the Edinburgh Festival Fringe in 2016. Angel has won several theatre awards, including a Scotsman Fringe First and the Holden Street Theatres Edinburgh Award in 2016. The production transferred to the Adelaide Fringe in February 2017, winning the Adelaide Critics Circle Award, before playing at the 59E59 Theater in New York as part of the Brits Off Broadway season. Angel was chosen by The Times as one of the UK's Top Ten productions in 2016. Michael will direct Henry Naylor's Borders at the Gilded Balloon, Edinburgh in August 2017.
London Classic Theatre
In April 2000, London Classic Theatre was launched as a touring theatre company with David Mamet's Oleanna. This inaugural tour lost a small fortune but doors had opened and, crucially, the work was being seen. Seventeen years and thirty-six tours later, London Classic Theatre is now a successful, established part of the commercial UK touring theatre scene. The company has never received any funding or sponsorship for its work. As Artistic Director, Michael Cabot has programmed a repertoire of classic and modern classic plays, a mixture of the challenging and the commercial, big titles and less well-known, including two UK premières - Hugh Leonard's Love in the Title and Joanna Murray-Smith's Nightfall. As venues and audiences have become more familiar with the work, he has been able to push the boundaries of what LCT offers, both in ambition, scale and complexity.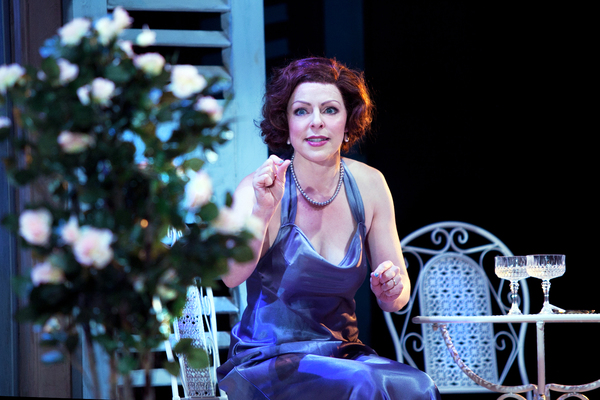 Helen Keeley

Gareth Bennett-Ryan, Olivia Beardsley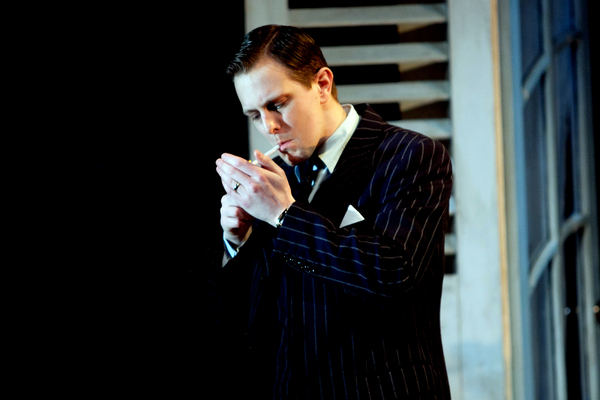 Gareth Bennett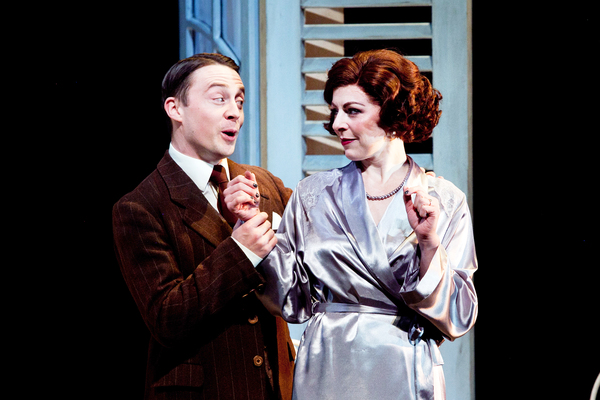 Paul Sandys, Helen Keeley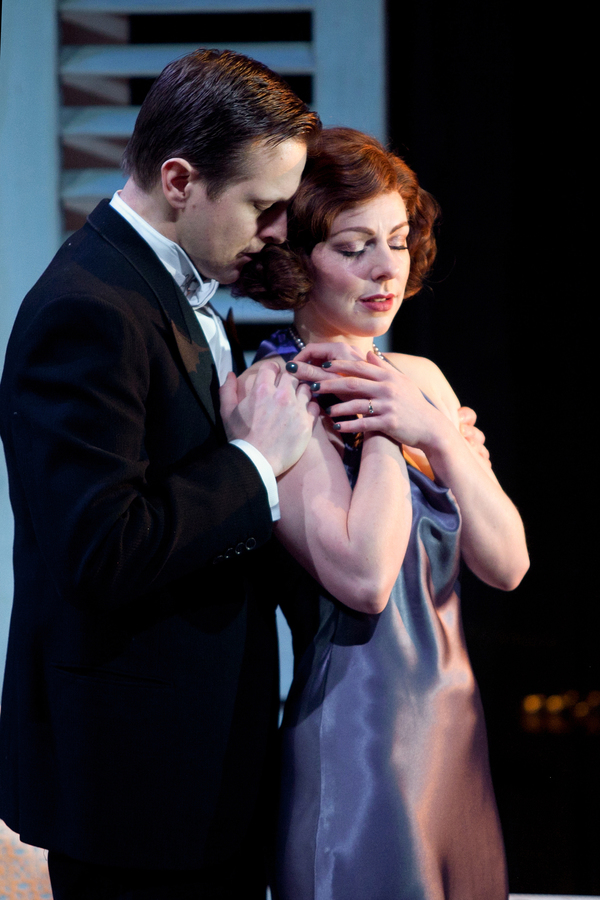 Gareth Bennett-Ryan, Helen Keeley

Gareth Bennett-Ryan, Helen Keeley

Gareth Bennett-Ryan, Helen Keeley

Gareth Bennett-Ryan, Helen Keeley

Rachael Holmes-Brown

Olivia Beardsley as Sibyl, Gareth Bennett-Ryan as Elyot, Helen Keeley as Amanda, Paul Sandys as Victo