Photo Flash: First Look at THE SMALLEST SHOW ON EARTH UK Tour
Mercury Theatre, Colchester, Brian Eastman and Christabel Albery present a new musical comedy based on the StudioCanal Peter Sellers/Margaret Rutherford film THE SMALLEST SHOW ON EARTH. The UK tour of THE SMALLEST SHOW ON EARTH began performances 25 September at the Mercury Theatre, Colchester, before playing Coventry, High Wycombe, Glasgow, Plymouth, Crewe, Swansea and Malvern. BroadwayWorld has a first look at the cast in action below!
The stage show, which has a book by Thom Southerland and Paul Alexander, contains some of Irving Berlin's greatest songs, including Blue Skies, Shakin' the Blues Away, Let Yourself Go, Steppin' Out with my Baby and How Deep is the Ocean, as well as some rediscovered gems. Newly-weds Matt and Jean Spenser inherit a cinema and think their fortune is made. But the Bijou, better known as the fleapit, is the victim of a dirty tricks campaign from its rival flashy neighbour The Grand. The Bijou's benevolent manageress Mrs Fazackalee and unreliable projectionist Mr Quill combine with Matt and Jean to outwit the opposition and restore the Bijou to its former glory.
The cast of the new musical comedy will be led by Liza Goddard (Take Three Girls, Bergerac, Grandpa in my Pocket) as Mrs Fazackalee and Brian Capron (Coronation Street, Where the Heart Is, Grange Hill) as Mr Quill. Also in the cast will be Haydn Oakley as Matthew Spenser, Laura Pitt-Pulford as Jean Spenser, Ricky Butt as Ethel Hardcastle, Philip Rham as Albert Hardcastle, Christina Bennington as Marlene Hardcastle, Sam O'Rourke as Tom Fazackalee andMatthew Crowe as Robin Carter, with Leo Andrew, Jacob Chapman, Matthew Dale, Nova Skipp and Leah West.
The UK tour of THE SMALLEST SHOW ON EARTH will be directed by Thom Southerland (Parade, Mack & Mabel, Victor/Victoria, Titanic) with set and costume design by David Woodhead, choreography by Lee Proud, lighting design by Howard Hudson, sound design by Andrew Johnson, musical supervision by Gareth Valentine, orchestrations byMark Cumberland, musical direction by Mark Aspinall and casting by Will Burton CDG.
The UK tour of THE SMALLEST SHOW ON EARTH - A new Irving Berlin Musical is produced by Brian Eastman, Christabel Albery and Mercury Theatre, Colchester, by special arrangement with StudioCanal.
For more information, visit www.thesmallestshowonearth.co.uk.
Photo Credit: Alastair Muir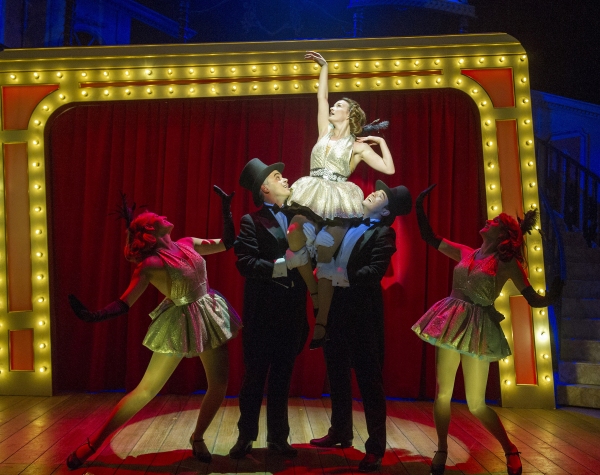 Leah West, Jacob Chapman, Christina Bennington, Matthew Dale and Nova Skipp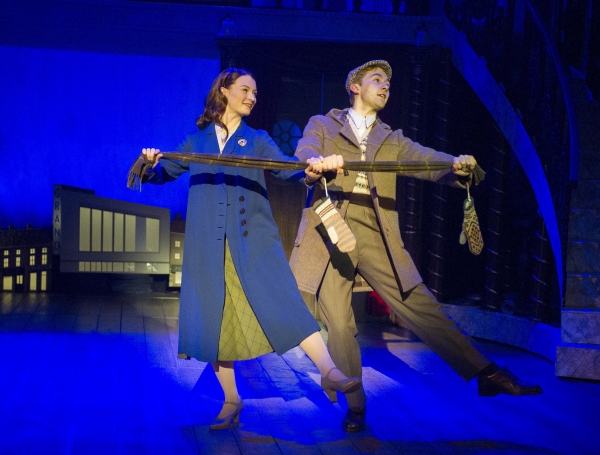 Christina Bennington and Sam O'Rourke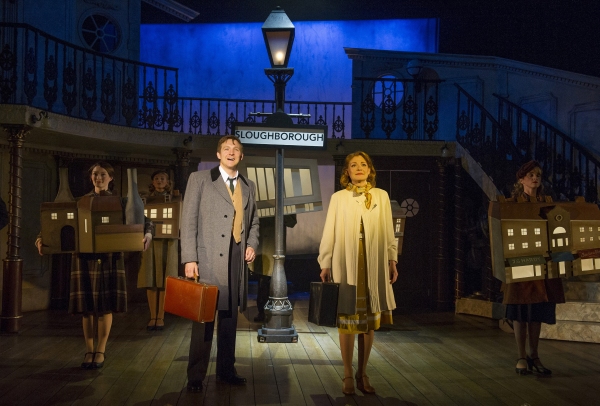 Haydn Oakley and Laura Pitt-Pulford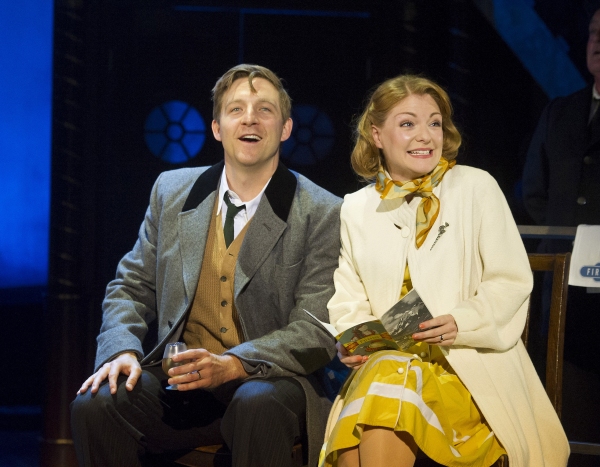 Haydn Oakley and Laura Pitt-Pulford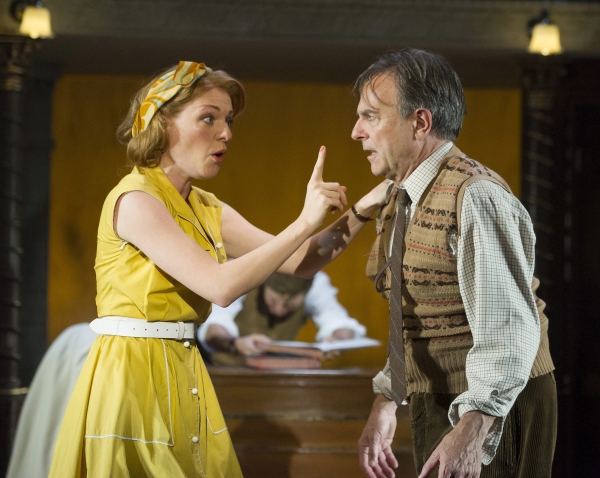 Laura Pitt-Pulford and Brian Capron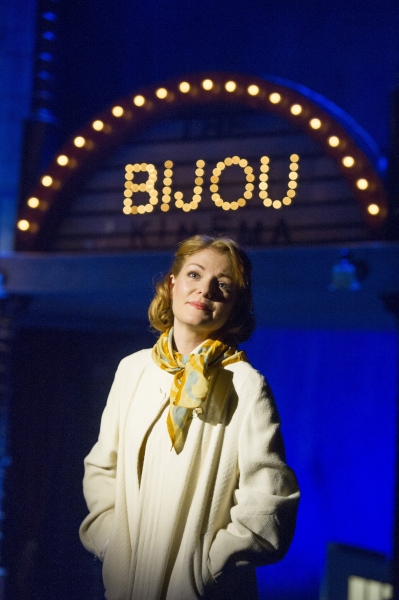 Laura Pitt-Pulford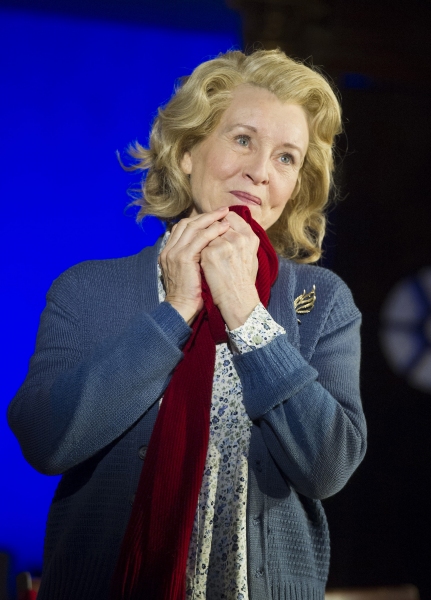 Liza Goddard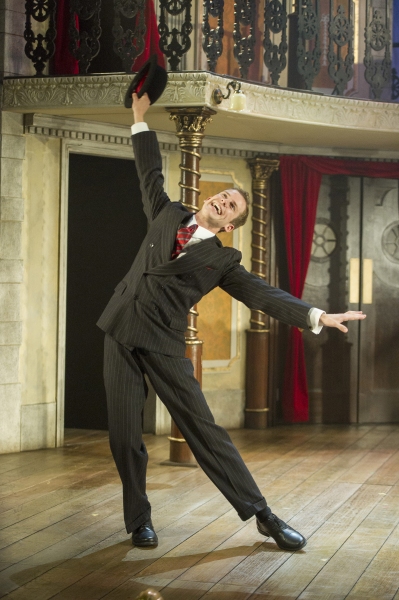 Matthew Crowe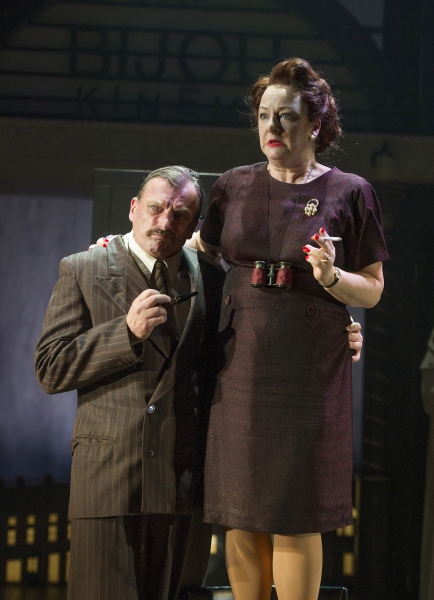 Philip Rham and Ricky Butt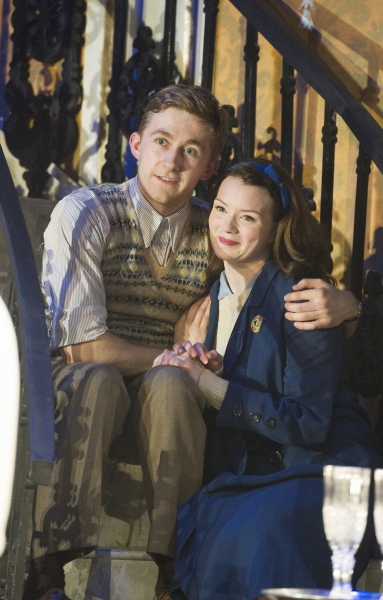 Sam O'Rourke and Christina Bennington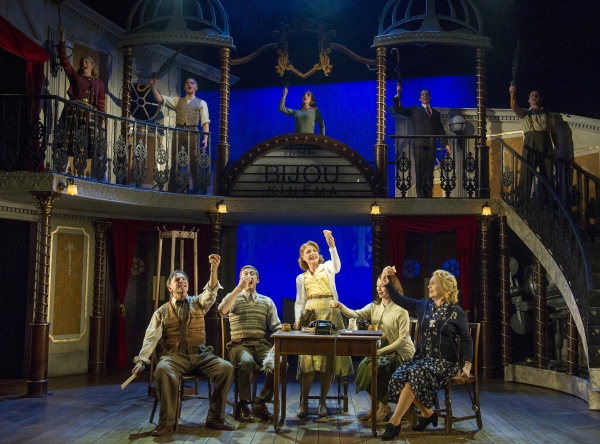 The cast of THE SMALLEST SHOW ON EARTH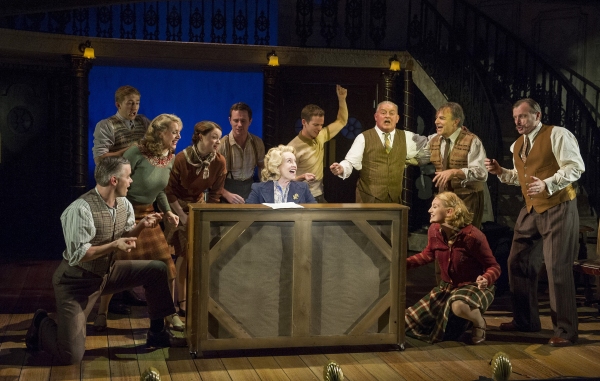 The cast of THE SMALLEST SHOW ON EARTH