Photo Flash: Aegis Productions and Park Theatre Present SCHISM
Aegis Productions in association with Park Theatre is proud to present Schism. This stunning play is from groundbreaking playwright Athena Stevens, whose mainstream cannon of work speaks to the experience of disability in the human condition. Questioning the power dynamics between genders and abilities; at its heart, Schism is a play about two people finding each other, asking at what point dreams and relationships become unrealistic or out of date. The official press night will be on Thursday 17th May at 7pm.
Failed architect Harrison had plans end his life. The last thing he needed was Katherine, a young student with cerebral palsy, breaking into his house begging for his help...
As their chaotic first encounter turns into the beginning of a twenty-year relationship, the unlikely couple grow to realise that they are capable of either building something great together - or absolutely destroying each other.

Schism was first performed at the Finborough Theatre, London (Neil McPherson, Artistic Director). It is written and co-performed by Athena Stevens. After finding few characters with disabilities in theatre authentic, Stevens, who was born with cerebral palsy, decided to write them herself.
Athena comments:
"Schism took me years to write because I needed to understand the unhealthy power dynamics I was being asked to accept as a woman. People would set me up on a pedestal and call me 'inspirational' until I would ask to be their equal. To have a woman with a disability call you out for discrimination, or for promoting an unhealthy power dynamic, or to say 'your actions are hurting me' throws a lot of people into shock. They get defensive and start gas-lighting because it's easier to brush things under the rug than to take responsibility for their actions. Like Katherine, people expected me to be meek, dependent, and needy in relationships. As a woman with a disability you're expected to be thankful for any attention you receive. Schism examines the power dynamics in a relationship where one person is always the vibrator for someone else's ego."
"I write for a mainstream audience. In my work, disability is used as a dramatic tool to raise the stakes or understand the human condition better. I'm not really interested in being siloed off into 'disability art'. I was made disabled by someone's else's mistake. To call me a "disabled playwright" always feels like the person who caused my disability also gets to define my work."

Athena's previous plays include The Amazing Vancetti Sisters (Tristan Bates Theatre) and Detours Ahead (Victory Gardens Theatre, Chicago). Her first online series Day of Small Things was commissioned as a full-length documentary by Channel 4. Athena is currently on the Channel 4 screenwriters course, as well as a playwright in attachment for the Finborough Theatre. She is also a writer for Gigglebiz on CBeebies. Athena's acting credits include Schism (Finborough Theatre) and The Amazing Vancetti Sisters (Tristan Bates Theatre). In 2016, she was elected the national spokesperson for equality in the media for the Women's Equality Party. In 2017, she was named a member of the Shakespeare's Globe Creative Council, and will be directing and acting there later in the year.

Jonathan McGuinness will be playing the role of Harrison. Theatre includes Bodies (Royal Court Theatre), Imogen (Globe Theatre), Four Minutes Twelve Seconds (Hampstead Theatre), The Oresteia (Almeida), Love's Sacrifice (RSC), The Ritual Slaughter of Gorge Mastromas (Royal Court Theatre), Metamorphosis (Vesturpost/Lyric Hammersmith), Comedy of Errors (RSC), The Tempest (RSC), Twelth Night (RSC), Fatherland (Gate Theatre), Alice (Sheffield Crucible Theatre), 1984 (Manchester Royal Exchange), Orphans (Paines Plough/Traverse/Birmingham Rep/Soho Theatre), The Cleansing of Constance Brown (Stand's Cafe), Love (Lyric Hammersmith), Once in a Lifetime (National Theatre), Playing with Fire (National Theatre) and The U. N Inspector (National Theatre). Television includes Holby City (BBC), Wolf Hall (Company Pictures), The Bletchley Circle (ITV), Silk (BBC), Casualty (BBC), Robin Hood (BBC), Catherine Tate Show (BBC/Tiger Aspect), A Touch of Frost (Yorkshire Television), In Search of the Brontes (BBC), The Convicts (BBC) and Have Your Cake and Eat It (Talk Back).

Schism is directed by Lily McLeish. She is a creative fellow of the RSC, associate director to Katie Mitchell and is the director of Fizzy Sherbet, a new writing initiative for women playwrights. As director her work includes The White Bike by Tamara von Werthern at The Space; Unlocked, a site specific installation for Glenside Hospital Museum in collaboration with alldaybreakfast; a colder water than here by Matt Jones for the Vaults Festival; Housekeeping by Rory Platt for Little Pieces of Gold at Southwark Playhouse; Absence by In-Sook Chappell directed as part of the Jerwood Assistant Director Programme at the Young Vic (2016); This Despised Love a devised piece based on Hamlet for the RSC Fringe Festival; Old Times by Harold Pinter at the Artheater Cologne and Footfalls by Samuel Beckett at the Severins-Burg-Theater, Cologne in collaboration with Port in Air.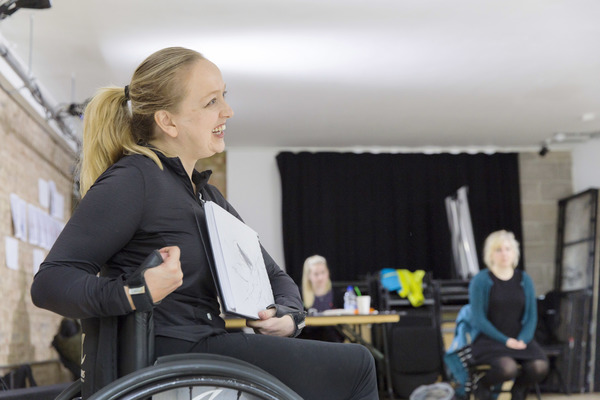 Athena Stevens

Athena Stevens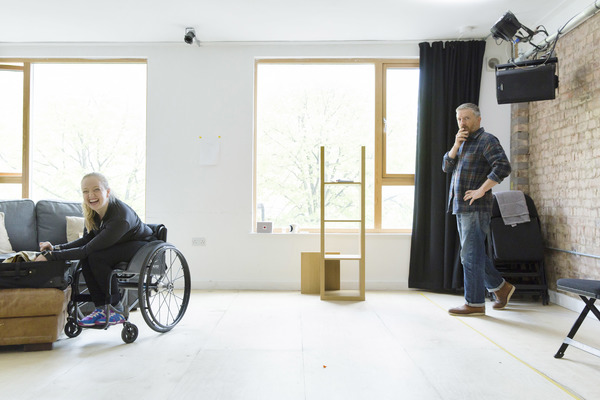 Athena Stevens, Jonathan McGuinness

Athena Stevens, Jonathan McGuinness

Athena Stevens, Jonathan McGuinness

Athena Stevens, Jonathan McGuinness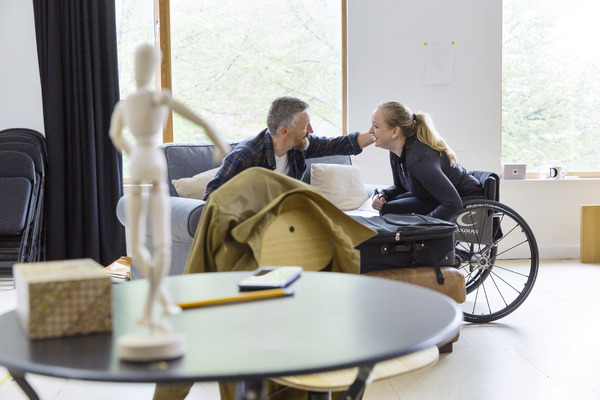 Athena Stevens, Jonathan McGuinness

Athena Stevens, Jonathan McGuinness

Athena Stevens, Jonathan McGuinness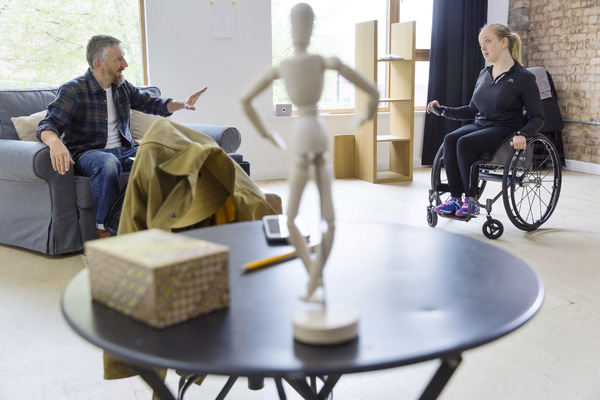 Athena Stevens, Jonathan McGuinness

Athena Stevens, Jonathan McGuinness

Related Articles View More UK / West End

Stories

Shows
More Hot Stories For You