Photo Coverage: GHOST STORIES Challenge Fans To Spend A Night In A Coffin!
Are you brave enough to spend a night in a coffin?
Jessica Wright
from Finsbury Park in North London was!The 29-year-old graphic designer managed to spend the entire night sealed in a coffin at the Duke of York's Theatre, home of West End phenomenon Ghost Stories.The smash hit show challenged four people to spend over seven hours in coffins on the stage of one of London's oldest and most haunted theatres. Those who made it through the night without leaving their coffin would have the chance to win two flights to New York. The contestants brave enough to take up the challenge with Jessica were Krystal Dockery, 18, from Richmond, David Harvey, 21, from Bishops Stortford, and Alastair Foster, 26, from Wolverhampton.Alastair left his coffin at 3.45am but Jessica, Krystal and David lasted the night so were put into a random draw to win the pair of flights to New York.All agreed it was one of the scariest experiences of their lives. Jessica said: "It was absolutely awful. There was something scraping our coffins. There were sudden loud bangs and the constant sound of dripping water. At one point I thought I was going to have to get out - it was terrifying. I had no idea what time it was and it was the longest night ever. It all seems worth it now as I get to go to New York!"Lead Investigator of the Ghostfinder Paranormal Society Barri Ghai also joined the contestants, inhabiting a fifth coffin. He took equipment to measure any paranormal activity through the night.He said; "I've been investigating paranormal activity for many years so thought it was a great opportunity to spend the night in a haunted theatre and in a coffin too.
"I can honestly say it was one of the most difficult experiences I've ever had, I hardly slept!"
Ghost Stories has recently announced that the West End run must finish on Sunday 19th June so this is the last chance to see this hit show.


The competition winners

Krystal is put into her coffin...

Winner Jessica Wright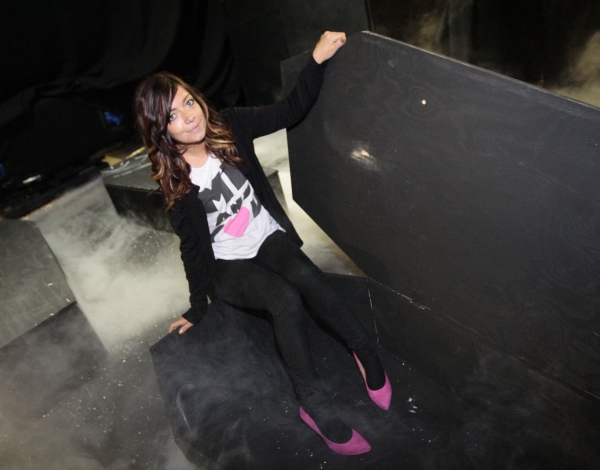 Jessica and two others made it through the night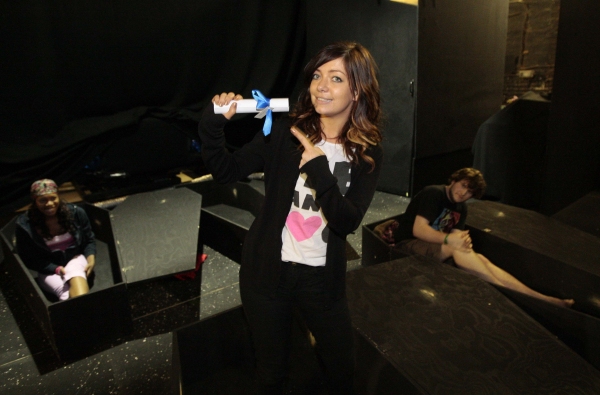 But Jessica is the one with the flights to New York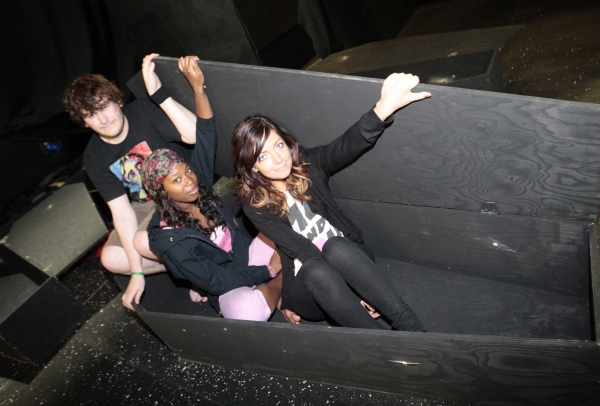 The brave trio - Jessica Wright, Krystal Dockery and David Harvey

Featured This Week on Stage Door
Shoutouts, Classes, and More from Your Favorite Broadway Stars
More Hot Stories For You