BWW Interview: Nadim Naaman Talks BROKEN WINGS at Theatre Royal Haymarket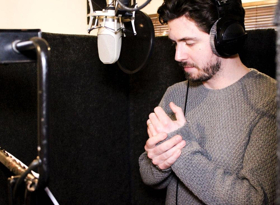 Nadim Naaman is best known for playing Raoul in The Phantom of the Opera in the West End, though he has also appeared in shows like Sweeney Todd, Titanic and Chess.
He has released a solo album, Sides, and has just co-written his first musical with Qatari composer Dana Al Farden. Broken Wings is based on a poetic novel by Khalil Gibran about forbidden love, gender equality and religion in 1912 Lebanon.
How did you first become interested in theatre?
I suppose it's a bit of a cliché, but being taken as a child by my family - we'd go see a show on Christmas holidays and summer holidays. They were classic things like Les Mis or Phantom of the Opera or Starlight Express and then we'd go and see a panto at Christmas. I guess it became a tradition that theatre was always part of our lives.
Because of that, once I got to 12 or 13 years old, I started auditioning for things at school and I just caught the bug. But it wasn't until I was maybe 17 or 18 that I really considered for the first time that it might be something I wanted to do going forward. I came to it relatively late on, compared to other people.
You studied at the Royal Academy of Music. What was that like?
It was amazing. It's a very intense post-graduate course. Although it's advertised as being one year, it's realistically more like eight or nine months, September to June. Because of that, it's extremely intense.
You do 10- to 12-hour days and you'll be working on three or four things at a time. You'd go in the morning and have a dance class, then have a singing lesson, do some Shakespeare, and then do some Sondheim. It was quite an experience learning how to organise all that in your brain and juggle it.
The positive side is that it just happened quickly and I went from being this raw, wide-eyed university graduate who had only done am-dram to - within nine months - someone who was doing showcase and had an agent. I think in some ways, getting on with it like that is better than dragging it out over many years, but I know everybody's different. But I loved it and I'd recommend it to anybody who wants to study musical theatre.
You have an impressive CV of musical theatre roles. What are some highlights for you?
I have to say Phantom is a career highlight. Phantom one of those shows - there's only about two or three of them - that literally everyone on planet Earth has heard of. We spend a lot of time in the acting game trying hard to get quite well-respected and recognised work. But there aren't many things are as well recognised as Les Mis or Phantom or Wicked. So to be in a show like that where you can say "I'm in Phantom" and people know what you're talking about, that was a real privilege.
I was very fortunate that I happened to be cast for the show's 30th birthday. We had some nice special celebrations and an opportunity to work with Andrew Lloyd Webber in a more hands-on way than other companies might have done, so it was a lovely time.
I also liked the fact - somebody once told me while I was there - that I'm the only person to have ever been second understudy, first understudy, and have played Raoul. That sums up the ten years of my career. I didn't get leads for a good six or seven years. I worked my way up. I'm proud that I did that.
There are loads of other highlights. It's a tough business, but every now and then you get something like "I'm on stage at the Royal Albert Hall", "Oh wow, I'm in my first play", or "Oh my god, I'm working overseas". There are landmark moments that happen, and when they happen, they make all the difficult moments and the knock-backs very worthwhile.
How did Broken Wings come about?
I always knew in the back of my mind that writing a show is something I wanted to do. Before I went to the Royal Academy, I studied drama at Warwick University. That was a theoretical and reading- and writing-based degree - hardly any acting or practical theatre work. Even then, I didn't know if I wanted to be an actor or director or writer. I've always had these things in the back of my head that I'd like to explore the other end of the business.
Over the past five or six years, I've been doing a lot of songwriting. I've released a couple of albums and I've written songs for children's theatre, just getting into that zone. I was launching my most recent album called Sides, and at the same time a Middle Eastern composer - who is now my collaborator, Dana Al Fardan - happened to be in London doing concerts of her own.
We were thrown together by mutual friends and we had this conversation about how we both wanted to try and write a musical. We felt a little less scared of the idea if we could do it together and help each other out. Because I'm Lebanese and she's Qatari, we immediately started thinking about how we could do something Middle Eastern in style and flavour and subject matter.
We fell upon Broken Wings, which is an adaptation of a very famous novel by Khalil Gibran, who is actually the third-bestselling poet of all time, which is quite surprising. Shakespeare is number one and then Lao-tzu, the Chinese philosopher, is number two and Gibran is number three. Given that, he's still a bit of an unknown figure. But back home, he is their Shakespeare. Everybody knows who he is.
We found this little niche that nobody had explored yet and picked up the book. Now here we are, two and a half years later. Hopefully people will enjoy it and, in particular, people from that part of the world will enjoy that people are doing a musical of their heritage and a story from their repertoire.
Were there any other musicals that inspired you in your writing style or how you built the story?
I get asked a lot about who my inspirations are and it's actually like you said: musicals that inspire me. The first thing that's happened is writing a show has made me appreciate the shows I've been in before on a whole new level. Musicals often go very quickly when you watch them, I find, and seem quite short. You don't often get a sense of how much thought and how much planning has gone into every single moment.
Spending a long time in a show like Phantom, I now think about all the tiny little things - like the incidental music during scene changes and the underscoring of the dialogue, and how clever some of the decisions are that were made about what key something is in. These are things you don't pick up on the first time you watch a show. I have to say, big hats off to anyone who's ever written a musical, because it's not easy, and some of them are absolutely genius.
To be more specific, I thought a lot about West Side Story, because our show is about frustrated teenage love in a world where they can't be together easily for social reasons. Though it's not racial tension - Broken Wings is much more about societal traditions and customs and how families struggle with adhering to the traditions of their country, but also moving forward in a more modern world.
The other person I thought of a lot is Maury Yeston. I did Titanic a few years ago and had the privilege of doing it here and in Toronto, Canada. I think Titanic is a special show, because it's obviously based on an extremely important real event. I like to think that shows that are rooted in history and in real events are more moving, because we know the context and the stakes of what happened and how serious it was.
I think Maury Yeston's musicals are really good at setting a genre and a world. Alan Menken is amazing at that as well. You know within five seconds if you're in Agrabah in Aladdin or the Gospel world of Hercules. There's always a style and he hits you with it straightaway.
I've been influenced by all of these people, but the best thing has been collaborating with Dana on the music, because she's living and breathing the Middle East. She lives over there and while she spends time coming over to Europe for work, she is very much writing in an Arab world.
She is one of the only, if not the only, contemporary composer in Doha where she lives. Over here, there are hundreds of people trying to write musicals. But there, she's the only one trying to do it. It's been a very special thing for me working with her and knowing how much it will mean to people over there. She's bringing this Arabic flavour of music and this world music that I probably wouldn't naturally write myself. She's taught me so much about that.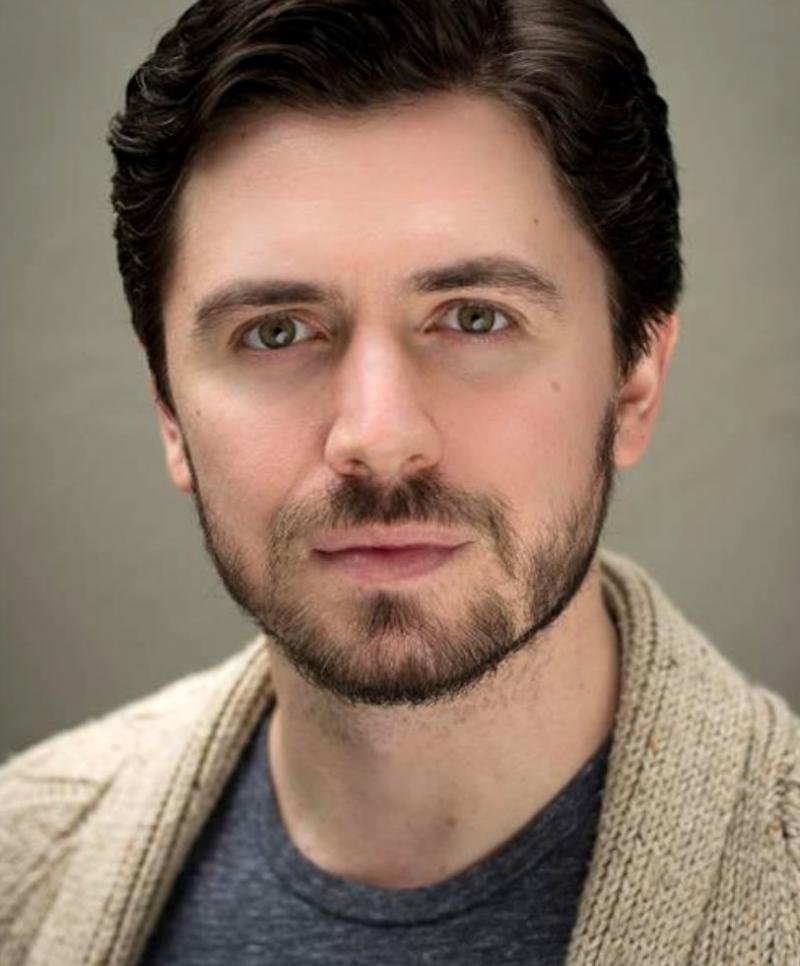 What was your writing process like?
First of all, we decided on writing a musical about Gibran before we chose Broken Wings specifically. We spent five or six months trying to figure out how to write a story about him in two and a half hours, and it turned out it was very difficult because his life was so epic and interesting.
We were struggling initially, but then I read a couple of quotes from Broken Wings. I picked it up; you can actually read it for free online because it's out of copyright. I'm very lucky no one had adapted it into a musical yet!
Within like six or seven pages, I was hooked, in particular with the idea of making it a musical. It's written like a diary entry or a memoir. He's writing in the first person, narrating about himself when he was a kid. The chapters are very short, like scenes. The poetry is very musical; there's lots of musical references. It immediately felt like a good thing to adapt for the stage.
The first thing I did was turn the book into a libretto. Everyone's different, but I personally believe in lyrics first, music second. That's just my way; I know other people do it differently. I broke it down and turned some sections into songs and then turned much of the dialogue and description into a script. I sent all of this to Dana.
We came up with a very neat way of dividing the songwriting. The musical sort of follows two timelines: Gibran narrating in the present day, which is 1923 when he lived in New York in his later years, writing in the studio and telling the story to the audience, and then we go back in time when he's 18 and in love in this colourful Mediterranean world of Beirut. We've got these two timelines and two locations.
We initially set out that I would write the music for modern day New York and Dana would write the music for 1901 Beirut. Over the course of a few months, we wrote six or seven songs each based on that template. But then we started trying to link things together and obviously in a musical, themes repeat and you have reprises.
We ended up starting to fuse our songs together and layer them up, and it became a collaborative thing. I like to think that if you listen to the album now you wouldn't be able to tell these songs all sound like one composer and these sound like another. We created a sound and a style that encompasses both creatives, and it now feels like a real team effort all the way through.
I live in London and she lives in Doha and although we travelled to work together, we did most of the writing alone on two different continents. It kind of streamlined the process. It meant we had to be efficient and clear in what we were doing.
We bounced off each other, and thankfully we live in a world with WhatsApp and Facetime and Skype. I kind of can't imagine now how it would be to write a musical with someone sat in the room with you the whole time. I would love to give it a try, but it would feel like starting again.
You recorded an amazing album with very talented performers. How did you go about choosing them?
Initially, when we decided to do the album, that was as far as we were going. We had no concept at that time of this run at the Haymarket, which has come since. We wanted to find the right people to sing the roles and the right voice types for the parts.
What happened naturally was that we had all sorts of actors of a Middle Eastern or Mediterranean heritage (Lebanon is on the cusp of Mediterranean and it's a melting pot of lots of different religions and skin colours and family histories) wanting to be a part of it, which was really exciting.
We ended up completely organically having this cast, which I think is about 70-80% authentic Middle Eastern heritage, with some seasoned West End voices in there as well. The whole project has been a fusion between London and the Middle East and we've ended up with a cast that reflects that. We've got some names that people here might not be as familiar with, but we've also got Rob Houchen from Les Mis and Adam Linstead from Cats.
That's been very exciting for me, because that's my life summed up. I'm Lebanese, but I live here and work here and I'm lucky enough to call these West Enders my friends. We didn't really have to think too hard about who was going to sing which role; it all sort of fell into place. We're going to be announcing the cast for the launch concerts in London soon.
The nicest thing was not all of them were able to do it, but so many of the album and workshop cast wanted to come back and do it again. I think it's always a good sign if the actors want to be involved with something again, because it means they think it's at least a half-decent piece.
Do you have any favourite tracks off the album?
I've got a soft spot for the "Prologue", because it's the first thing I wrote and I remember it very distinctly. I wrote it on a break between a matinee and an evening performance of Phantom on a Saturday afternoon. I went up to the rehearsal room because there's a piano up there and it just happened in about an hour. It's probably the piece that's changed the least. I'm very proud of that one.
My other two favourites are actually Dana's songs. One is "'Til Death Reunites Us", the Act I closer. It's epic and soaring and heartbreaking. The other one is "Spirit of the Earth", which is the first track we released. It's very rousing and sung beautifully by Soophia Foroughi. In the context of a darker and more tragic act, that is the song that hopefully uplifts the audience and gives them that goosebumps moment when it's needed.
You're doing a short run at the Theatre Royal Haymarket later this summer. How did that come about?
We were doing final workshops in January before the recording of the album. We booked our actors and we had a room in town and we did a sing-through of the score on the Friday afternoon. The producer, Ali Matar, said to me, "Can I bring a couple of friends? I just want to get their feedback". We, of course, agreed and I didn't think anything of it. They just sat in the corner, drinking coffee and not saying anything. The sing-through went extremely well and everyone in the room was in a really good mood.
He took us all out for a drink after and revealed to us in the pub next door that two of these friends were in fact pretty high up in the arts world in the Middle East and they were in charge of theatres and festivals over there. He had brought them to showcase it to them and see if they were interested in giving it future life.
The idea they came up with was instead of trying to do a full run of the show and get a theatre for six weeks, to instead do a showcase of what we have, which is this semi-staged concert format, and invite people from the Middle East to come in the hopes that something from London will be taken over straight from the West End.
They made it happen. Within a week of that workshop, I got a phone call saying, "We're going to do four days at the Theatre Royal Haymarket. How do you feel about that?". Of course, my jaw hit the floor. That's generally not how it works, certainly in London! I expected it to be two or three years before we had a West End audience, if at all. We're showcasing our piece and going to give it all we've got, and hopefully people will like it and there'll be demand for an actual run somewhere by somebody.
The other thing that's nice about the semi-staged format is we get the musicians onstage, which adds to the atmosphere and the romance of the piece. Plus, it's easily transportable. Something that's very important to us is that we get to take this musical home and get to show it to the people of the Middle East who care most about Gibran.
Do you think that the themes of the show, like immigration, tradition, and gender equality, are particularly relevant today?
Do you know what? That's, to me, the most important thing about the show. People might read a synopsis and go, "Why do we care about a Lebanese poet falling in love in 1901?". But the relevance is extremely stark. Firstly, Gibran was a feminist and was writing decades ahead of his time. I won't give too much away, but so much of his poetry is about his frustration about the treatment of women, and in particular young women, in the Middle East.
He himself had the experience of growing up as a teenager in Boston. His family immigrated from what was then greater Syria and were welcomed with open arms to America in the late 1890s. Let's be honest - that might not be such an easy journey to make today. We've gone a hundred years, but it's now harder for Middle Eastern and Syrian refugees to make a home in a country like the States.
He'd had his childhood in the Middle East and his teenage years in America, and he comes back and just doesn't understand why people are so strictly following tradition. By the way, Lebanon is a multi-faith country and this is a Christian story about Christians. I think a lot of people would imagine it would be a Muslim story, which is another reason why we want to educate people about what really goes in the Middle East.
You have this situation where you have a Syrian-Lebanese immigrant writing about feminism and his frustration with organised religion and yearning for a world where we can, I quote, "love who we love". These things are taglines for charities like Stonewall and for gender equality, and they're still on the mainstream media on a daily basis over a hundred years later.
While the story itself is very much located in a previous era, it's alarming how many of the arguments and debates it raises are ones we're still having today in countries as developed as this, let alone in more traditional cultures. Hopefully, people will see a lot of things they recognise.
There's one quote along the lines of "Even if we're born free, we are still slaves to the laws enacted by our forefathers and these are laws that deny us the one thing we want, which is to love who we love". It could come straight out of a gay rights or gender equality speech.
And it's 1912, the year of the Titanic sinking, and there's this Arab immigrant writing words like that. Of course, at the time, being dismissed by the Church and the critics because he was decades ahead of his time. They thought he was a rebel and speaking out of his place and going against the norm.
Interesting anecdote: Elaine Paige very kindly played one of our songs on her show a few weeks ago. She told us when she did the original production of Hair in the late 1960s, all of the cast were reading Gibran because it completely encapsulated the hippie movement and the frustration with the world and war in the name of God and all the hate that was going on. People found this poet who was writing about humanity, basically, and why can't we just all get on and look after each other.
He's traditional, but he's also got a lot of things to say that we could do with right now in the world: let's go above politics and organised religion and just look out for one another, because at the end of the day, we're all people and we're not here for very long. This philosophy hopefully shines through this very harrowing story of Broken Wings, where he teaches us about what we should be doing by showing us what we shouldn't be doing.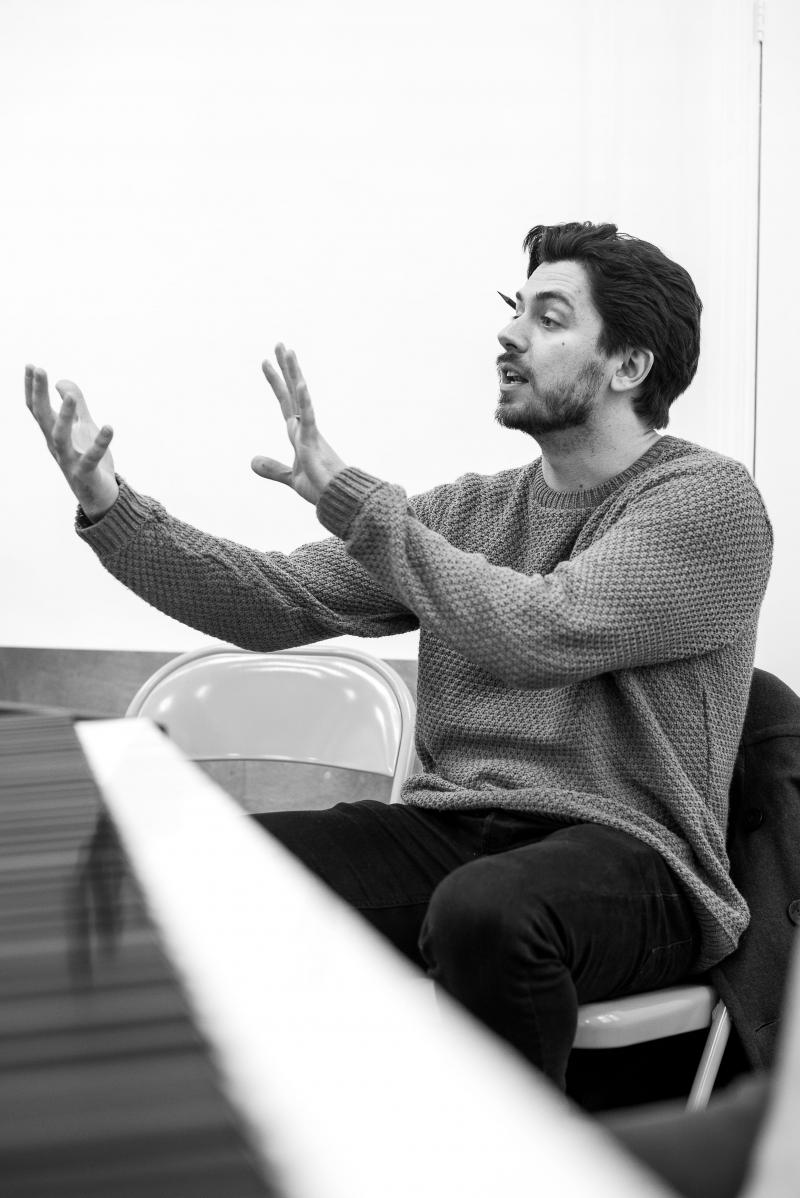 There aren't many musicals set in the Middle East. Do you think it's important for there to be representation for Middle Easterners here in London on stage?
Absolutely. In general, there's an awful lot of dialogue and debate at the moment about representation on stage. One of the biggest areas that's discussed is casting.
I think there's a more important discussion to be had than casting, which is if there are enough stories being told onstage about other parts of the world, you don't have to dwell on the casting as much.
Diverse stories will lead to diverse casting and diverse representation. Instead of arguing about who should be cast in shows written by white men 60 years ago on a loop, let's just create more stories that are produced by Middle Easterners or written by Middle Eastern female composers.
And this applies to anywhere in the world. I think we have a duty to not just adapt Western and European and American stories on repeat, which has kind of been the canon of musical theatre for so many decades. If we make an effort to start telling stories that come from other places, we will naturally end up with a much more diverse art scene and representation onstage.
Another thing is there is an awful lot of ignorance about the Middle East. I've had eyebrows raised at me when people find out I'm Lebanese. A lot of people over here assume that we must all look like Arabs and have dark skin. The Middle East is a hugely historical part of the world. It's where all the main religions come from. People have existed there since before the Ancient Greeks and Romans and Egyptians. People have settled there from all over the world.
I'm very keen to open people's eye's a little bit to that corner of the world and realise there's a Middle East that's actually pretty Mediterranean and European, just as Israel and Turkey exist in that capacity. We have Israel appearing at Eurovision and people don't think twice about going on holiday to Turkey - and these places are like 20 minutes from Lebanon.
People have an image in their heads of the Middle East as this Arab region where everyone looks the same and everyone's riding camels on sand dunes. Much of the religion is the polar opposite of that, and there's a wealth of history and culture that exist in Europe from that part of the world. I'm very proud of my heritage, and if even three people learn something about Lebanon and that area who didn't know anything about it, I'll have done something useful for my country.
What are your hopes for the show in the future?
The most important thing for me is that people in the Middle East want to do the show. I don't just mean in a professional sense. It would be amazing if it got licensed and was made available to amateur groups and schools and drama schools, and people just wanted to put on their own versions of it, because the subject matter means something to them and their heritage.
Dana and I both have other areas on the go, so we're not going to be too clingy over it. We want it to have a life, and we recognise that you have to hand shows over to other people to make it happen. I suppose we're going to spend the next year or two trying to get as many people to see and listen to it as possible, and see if anyone approaches with any interest. If not, the first thing we'll do is find a way of making the show available to groups and schools worldwide and see if it finds a life that way.
Why do you think people should come and see Broken Wings at the Haymarket?
First, because it's a new show. There's an awful lot of dialogue in the theatre community about how important it is to support new writing, and here's an opportunity to do it. The West End is fantastically supported by some very loyal fans. But even shows like Wicked and Phantom and Mamma Mia!, once upon a time, they were new shows too. If people hadn't taken the plunge, they might not still be running. So maybe instead of doing a repeat of a show, try something new.
Artistically, I'd like to think that Broken Wings will tick a lot of boxes for people. I think the score is universal and the style is something that all musical fans will find something they like, and hopefully people will have a glimpse of a world and a culture they might otherwise know nothing about. In an ideal world, they'll go home and Wikipedia Gibran or order one of his books and we can spread the love for him a little bit more.
But mostly just supporting new shows is really important. Look at Everybody's Talking About Jamie. It's a new show that's come out of nowhere and is taking London by storm. Yes, reviews are great and press is great, but effectively none of those things matter if the audience don't come. We just hope theatre fans embrace the opportunity to see something new.
Any advice for aspiring actors or writers?
For actors, the biggest piece of advice I could give you is that you have to be prepared to be an individual. The one thing that's going to get you work is that you stand out as yourself. I remember spending a lot of time when I was a student trying to replicate other performers, but that doesn't actually work in the long run.
If you do your own interpretation of a scene or a song, that individuality is going to be the thing that makes you chosen by a creative team. Resist the urge to try to replicate others, and find the things you're good at and develop those and enjoy them.
For writers, don't be scared to try it. I umm'd and ahh'd about whether to write something for several years and sat on a few ideas. It was only because I had the courage of working with a collaborator that I finally took the plunge. I'm so happy I did and it's been one of the best experiences I've had.
If you have an idea, write it down and you can always come back to it later. The idea is there and can always be developed. Don't have any regrets by saying, "No one will be interested in that". You never know what might happen.
Broken Wings is at the Theatre Royal Haymarket 1-4 August. The concept album is available now on iTunes.
Photo Credit: Kate Scott