EDINBURGH 2022: Sophie Duker Q&A
EDINBURGH 2022: Sophie Duker Q&A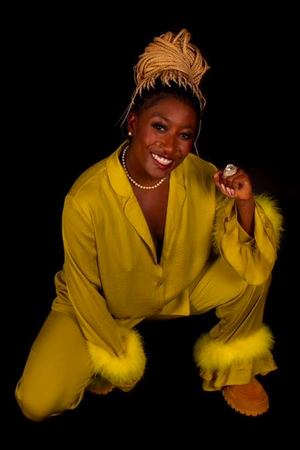 BWW catches up with Sophie Duker to chat about bringing Hag to the 2022 Edinburgh Festival Fringe.
Tell us a bit about Hag.
Hag has no upside-down twerking or race-baiting in it, which is a bold departure from my debut show and will probably disappoint some of the O.G. fans. But to compensate, it's positively bursting with: magical lesbians, famous horses and high-seas hijinks.
What have you been up to since your debut show Venus?
I won Taskmaster, Celebrity Mastermind and Celebrity Pointless. The goal is to become an EGOT-equivalent in UK comedy panel shows.
Otherwise - it's a pandemic tale as old as time - I put on weight, got sadder, got hotter, had a break-up, got evicted, got revenge and now I'm back at the Fringe for one last job.
Do you think you know what to expect from the Fringe?
The usual: tears, sweat, bloodshed. I also think comics are going to turn up hungrier and hornier than ever. So much is riding on this Fringe - so everybody's riding everybody this Fringe.
Who would you like to come and see your show?
My biological father. But it hasn't happened yet.
What would you like audiences to take away from Hag?
Their empty cups, tissues and any food packaging for the snacks they smuggled in. Venue staff deserve respect, let's make their job a little bit easier.
Photo credit: Sarah Harry Isaacs
Sponsored content