BWW Reviewers Recommend The Best Theatre For Valentine's Day!
Looking for the perfect theatrical outing this Valentine's Day? BroadwayWorld reviewers put forward their suggestions for a romantic date - or an alternative fun night out.
The Play That Goes Wrong, Duchess Theatre
In my humble opinion, the best dates are where you both laugh a lot - and ideally at something else, rather than at each other. With that in mind, I would thoroughly recommend The Play That Goes Wrong. Yes, it's a very silly and fairly unsophisticated play, but goodness it's funny.
The energy of the cast, along with superb comic timing, is one of the many reasons I suggest it to people when they ask for date recommendations. Laughing makes you happy, and relieves tensions and inhibitions, so this is pretty perfect for Valentine's Day. If you don't laugh at this play, you need someone to take your pulse.
Aliya Al-Hassan
SIX, Arts Theatre
Valentine's Day doesn't have to be just about romantic love. For anyone who fancies spoiling themselves - and their friends - look no further than musical SIX.
It's a feisty and fiery feminist production about Henry VIII's six wives that puts friendship first and celebrates the women behind the legendary relationships. It's bound to leave you feeling empowered.
Jo Fisher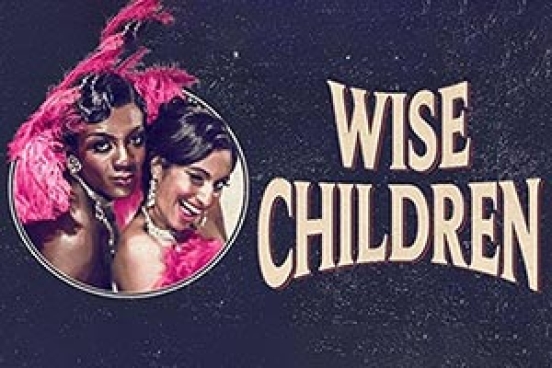 Wise Children, Bristol Old Vic
If you fancy a more adventurous time, dive headfirst into Wise Children.
It might not be your typical date night (I mean, the show does contain incest...), but it delivers plenty of songs, laughs and wit alongside the tragic undercurrent. Take a chance on this one and you won't be disappointed.
My top tip? If you do end up at the Bristol Old Vic, don't miss getting your partner one of their 'Chocoholic Heaven' ice creams in the interval. They'll be putty in your hands!
Tim Wright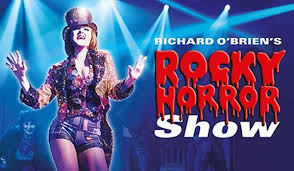 The Rocky Horror Show, New Wimbledon Theatre
My first theatre trip with my boyfriend was to the Rocky Horror press night at Theatre Royal Brighton just before Christmas, and we had a great time at the sexy/silly phenomenon!
Fiona Scott
Rocky Horror is a lorra, lorra laughs.
Gary Naylor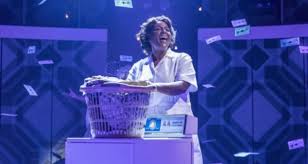 Caroline, or Change, Playhouse Theatre
A call to any Carolines or people dating Carolines - anyone with that name can get two-for-one tickets for Caroline, or Change!
This show is a particularly good option for those who enjoy singing washing machines, devilish tumble dryers and Three Degrees-style transistor radios...
Emma Watkins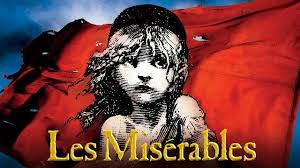 Les Misérables, Queen's Theatre
This West End staple can't exactly lay claim to being the jolliest musical outing, but its epic sweep is an unforgettable shared experience - plus it celebrates love in all its forms, and in the face of mighty opposition.
Bonus: it'll also make your relationship dramas look positively tame by comparison.
Marianka Swain
Songs for Nobodies, Ambassadors Theatre
This one-woman play with songs, starring Bernadette Robinson, is small and intimate, and just sad enough and just funny enough to give everyone what they need.
More importantly, it's a play that makes you appreciate the people in your life, the ones who make you somebody.
Louis Train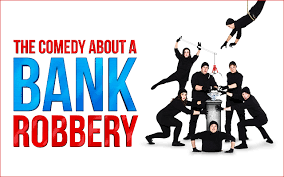 The Comedy About A Bank Robbery, Criterion Theatre or Bristol Hippodrome
For a guaranteed ice-breaker, you can't go wrong with The Comedy About A Bank Robbery. With this show, laughs are guaranteed, and it's nothing too taxing for a fun Valentine's date.
Tim Wright
Book tickets for the Criterion here
Caroline's Kitchen, Royal and Derngate, Northampton
Royal and Derngate have Caroline's Kitchen - a dark comedy about a TV cook trying to balance her private life with her public persona. Perhaps that's exactly what you need to make you appreciate your own life and partner more?
Verity Wilde
Company, Gielgud Theatre
Whether you're married (again), committed, dating, more comfortable with friends, or in your own, er, company, you'll find your point of view represented - and brilliantly interrogated - in Marianne Elliott's revelatory Sondheim revival.
There's laughs a-plenty - Jonathan Bailey's marital freakout is one for the ages, and every Patti LuPone one-liner is a winner - plus inspiration to seek out what, or who, makes you truly happy.
Marianka Swain
...or stay in
For movie musicals fans, BroadwayHD has tons of offerings - from Oklahoma! to An American in Paris - plus Netflix has recent hits like La La Land.
Fiona Scott
What are your theatre plans this Valentine's Day? Let us know at @BroadwayWorldUK!
More Hot Stories For You