BWW Review: THE BOX OF DELIGHTS, Wilton's Music Hall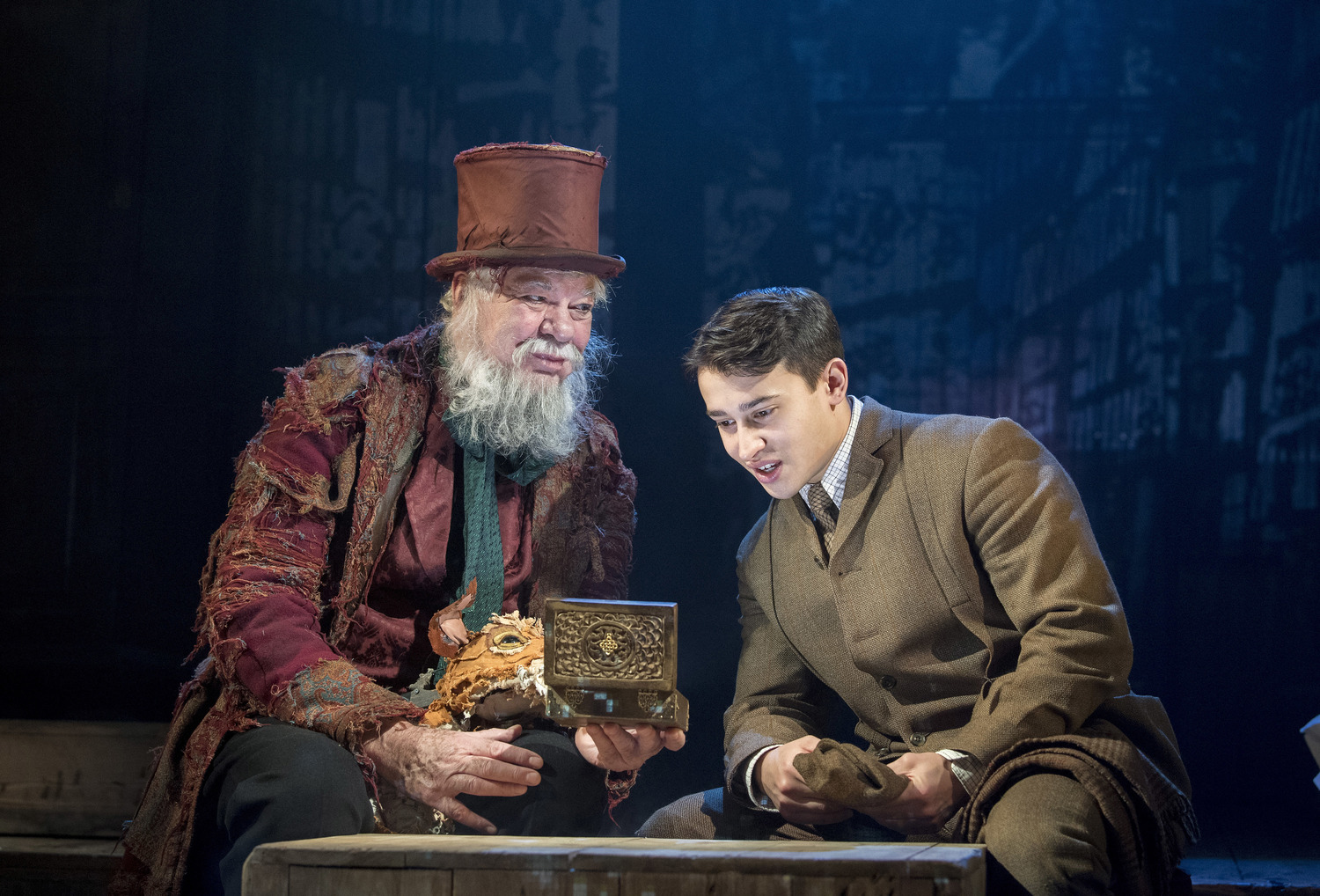 Victorian music hall Wilton's takes a trip back to the 1930s this Christmas, as it brings a new version of John Masefield's fantasy story The Box of Delights to the stage. Justin Audibert directs Piers Torday's adaptation that stars Matthew Kelly, offering up alternative festive entertainment.
Kay Harker has always been a dreamer - his imagination can be both his biggest strength and biggest flaw. It's winter 1938, and Kay is heading to his guardian from boarding school for Christmas when he starts having some incredible encounters with some interesting characters. Before long he, his friends and the entire village become embroiled in a struggle between two ancient magicians for the Box of Delights. With Christmas Day fast approaching, can Kay rescue his friends and save the day?
Whilst it's great to have more choice in the festive season than pantomime and various productions of A Christmas Carol, the show does stray a little too close to the former's territory for my liking, in an otherwise quite charming and inventively imagined productions. References to yoga and London businesses stick out like a sore thumb, as does the almost inevitable green lighting that surrounds the villains in their lair.
The story itself is so far removed from pantomime in its complexity, however - though perhaps a little overcomplicated for a family show, with an overlong first act. I'm not familiar with the original novel (or any of its various adaptations), so I don't know how true it is to its source material, but a little streamlining wouldn't go amiss.
There is ambitious use of projections; some work better than others, but without the luxury of high tech sets it's definitely an innovative way of trying to overcome any limitations in order to tell the story effectively. The occasional use of puppets is fun, allowing Mr Hawlings' faithful dog Toby to be seen, as well as provide a way of visualising the Box's shrinking powers - though the undoubted highlight is a magnificent phoenix that soars around the stage. Samuel Wyer's designs are wonderful.
There is also some fantastic movement direction (Simon Pittman), including a memorable scene where Kay & Mariah are trapped underwater and need to swim to the surface. It is perhaps a little long, but is a clever solution and brilliantly enacted.
Matthew Kelly shows great versatility in his dual roles of Cole Hawlings and Abner Brown, managing to be cheery and charming in one guise, and virulently villainous in the other. Alistair Toovey leads the show well as Kay, bringing across the wide-eyed enthusiasm and invention of a child, and Samuel Simmonds is fun as the rather square Peter.
But it's Safiyya Ingar who steals the show with her portrayal of thoroughly modern Mariah. Not only do you entirely believe she can reassemble her pistol in 15 seconds, but she's incredibly fiery, independent and fun. She definitely has the best lines in the whole show.
On the whole, not quite the delight it could have been (and a little too long), but it's certainly an inventive piece of theatre. A great alternative way to introduce younger audiences to stage shows.
The Box of Delights is at Wilton's Music Hall until 6 January, 2018
Picture credit: Alastair Muir