BWW Review: OBSIDIAN TEAR/MARGUERITE & ARMAND/ELITE SYNCOPATIONS, Royal Opera House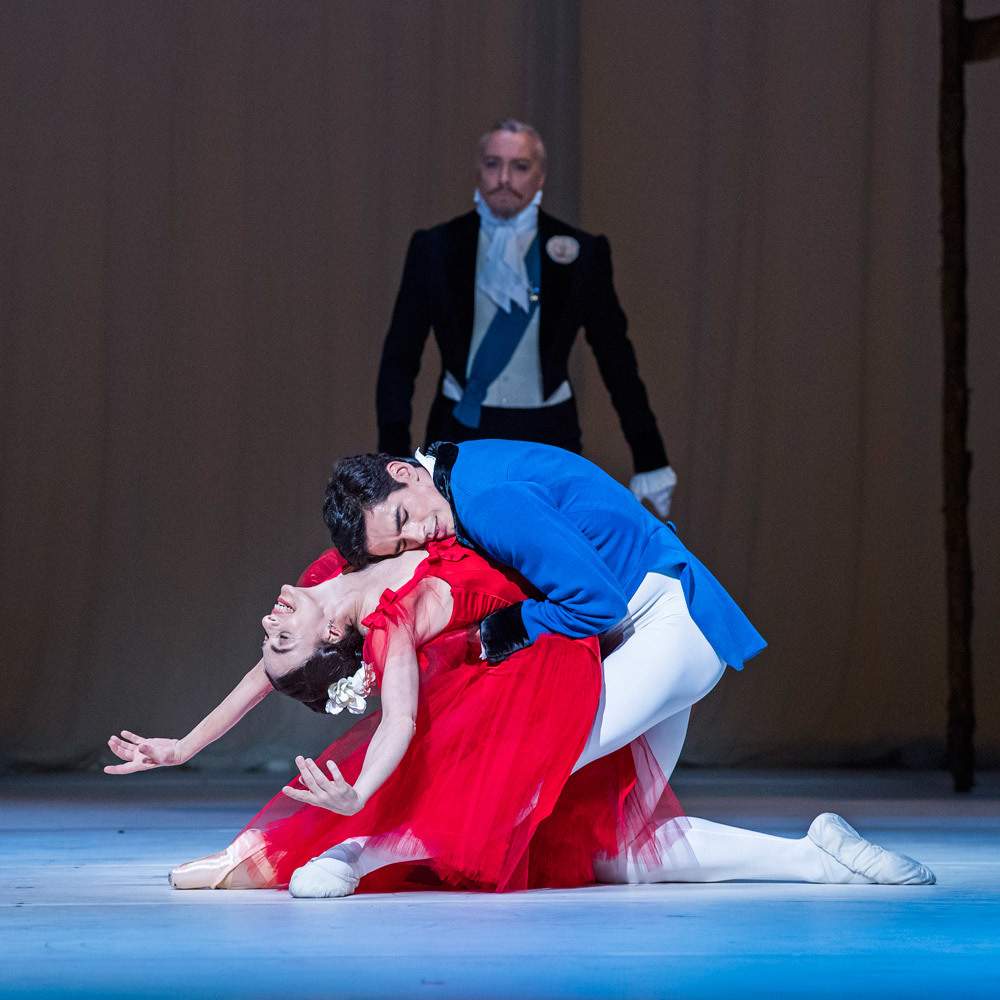 The Royal Ballet's latest offering is a rather curious mixed bill containing contemporary, classical and carnivalesque works from three of its resident choreographers.
On the surface, each of them are tried and tested Opera House hits, but together the programme feels confused - with no common thread to weave them together.
It's hard to imagine the average balletomane enjoying all three of these contrasting pieces equally. Contemporary fans will lap up the primal physicality of Wayne McGregor's Obsidian Tear, whereas admirers of the more classical will be absorbed by the tragic love story of Marguerite and Armand.
And as for Elite Syncopations ... it's hard to imagine anyone not adoring the array of quirky, colourful company members as they take us on a romp through the stylish ragtime era.
What you enjoy most will depend on personal taste, but it's very hard to resist Alessandra Ferri's Marguerite. Now 54 years old, she still floats effortlessly through Ashton's choreography, her petite stature suited to the vulnerability of fragile Marguerite.
Her Armand for the evening, Federico Bonelli, notably raises his game in such esteemed company, his bounding energy and stage presence creating nice focal points throughout. The pair share a searing chemistry, making the tragic conclusion all the more devastating.
Ferri demonstrates full commitment to the role: her torment is visible in her face, her joy palpable when she first meets the dashing Armand. If you want all the emotion of Romeo and Juliet but wrapped up in a convenient 30-minute package, Ashton's masterpiece will tick all of your boxes. It's only enhanced further by Franz Lizst's mournful score and Cecil Beaton's romantic designs.
The towering figure of Ryoichi Hirano with Sarah Lamb made for an interesting pairing as the lead couple in MacMillan's Elite Syncopations. Lamb's dancing is neat and upright, however I rather missed the playful spirit Yasmin Nagdhi brought to the same role a few months ago.
Hirano's strength enables him to make light work of leading his lady through the myriad of social dances, effortlessly lifting her above his head and scampering off stage with her at warp speed.
Yuhui Choe's contribution to the Cascades trio was a real standout, with her winning smile and charming musicality. Alongside Melissa Hamilton and Itziar Mendizibal, it was hard to tear your eyes from her.
Hamilton also made a successful debut in the Alaskan Rag (or Tall & Short as it's also known). She's ably partnered by a goofy Tristan Dyer, and the pair pulled off the comical flourishes with ease.
Your view on Wayne McGregor's Obsidian Tear will depend on taste; it's a typically ambiguous work, and explores the tensions and interplay between nine male dancers. The primary focus comes in the opening duet featuring Calvin Richardson and Matthew Ball - there's an uncomfortable silence before Esa-Pekka Salonen's gripping score kicks in, and later a climactic violin solo from Vasko Vassilev.
The movement is largely abstract, but no less impactful. Contemporary fans will enjoy the peaks and troughs and thread of rejection and initiation running throughout. It's a forceful, powerful opener, but how much meaning you glean will be down to how much McGregor you can tolerate.
There is simply so much going on in this mixed bill, and with no common theme, it's hard to understand the thinking behind the programme. The classical beauty of Marguerite, the raw masculinity of Obsidian Tear and the zany fun of Macmillan's ragtime ballet are standalone successes, but together, the sum of the parts is not as satisfying as one would hope.
Obsidian Tear/Marguerite & Armand/Elite Syncopations at Royal Opera House until 11 May
Photo credit: Tristram Kenton
Featured BroadwayWorld Events
Check out these concerts...