Vikki Jane Vile
Vikki Jane Vile has been reviewing dance for ten years, specialising in Ballroom and classical dance. In 2018, she became a member of the Critics' Circle for Dance.
She prides herself on being a Strictly Come Dancing connoisseur since it's inception and has appeared on BBC radio as an expert on all things Strictly. Vikki also writes for Dancing Times magazine and has previously written for CultureWhisper and LondonDance.com. 
MOST POPULAR ARTICLES
LAST 30 DAYS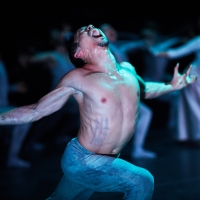 BWW Review: AKRAM KHAN'S CREATURE, Sadler's Wells
Posted: Sep. 24, 2021


LAST 365 DAYS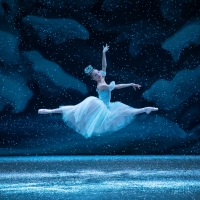 BWW Review: NEW YORK CITY BALLET'S THE NUTCRACKER
Posted: Dec. 24, 2020


BWW Review: THE NUTCRACKER, Royal Opera House
Posted: Dec. 13, 2020


BWW Review: ROYAL BALLET LIVE: WITHIN THE GOLDEN HOUR
Posted: Nov. 17, 2020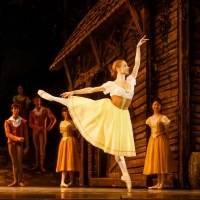 BWW Review: STAATSBALLETT BERLIN'S GISELLE at Staatsoper Berlin
Posted: Oct. 31, 2020


BWW Review: AKRAM KHAN'S CREATURE, Sadler's Wells

September 24, 2021

​Akram Khan's third work for English National Ballet finally debuted after numerous COVID-related false starts to a vocal Sadler's Wells audience this week.
---
BWW Review: 21ST CENTURY CHOREOGRAPHERS at Royal Opera House

May 21, 2021

Continuing the week that dance returned to the UK, the Royal Ballet favoured a contemporary focus with a mixed bill under the banner title, 21st Century Choreographers. As if the occasion needed further anticipation, earlier that day both immediate and upcoming promotions were announced, with First Soloists Fumi Kaneko and Mayara Magri making the step up to Principal. As at Sadler's Wells the night before, there was giddy applause and foot-stamping as we were welcomed to the performance and a spontaneous standing ovation before anyone had danced a step: heart-swelling stuff. 
---
BWW Review: REUNION - ENGLISH NATIONAL BALLET at Sadler's Wells

May 18, 2021

Before we get to the main business of the dancing, let's focus on what tonight is really all about: the moment the lights go down and there is an announcement, "Welcome to this performance of Reunion by English National Ballet", and followed by that unique sound of applause and cheering from a socially distanced audience that lasts nearly a minute. If you didn't already have a lump in your throat from the sight of a velvet curtain and an overpriced glass of wine in a plastic cup, you will now. 
---
BWW Review: REMEMBERING THE OSCARS, Online

March 28, 2021

Strictly Come Dancing's golden couple, Aljaz Skorjanec and Janette Manrara, return for a socially distanced iteration of their latest big budget production. The pair have toured every year since 2017 with homages to Fred Astaire and the silver screen before this tribute to the Oscars became a COVID casualty in 2020. Timing this year means, once again, hopes of live performances have been quashed, but never ones to sit back, Skorjanec and Manrara are offering fans an abridged version for streaming, featuring an elaborate cast of singers and dancers.
---
BWW Review: NEW YORK CITY BALLET'S THE NUTCRACKER, David H. Koch Theater, Lincoln

December 24, 2020

With London and the UK's plans for a nostalgic annual revival of Nutcracker scuppered, fortunately Marquee TV is supplying audiences with access to New York City Ballet's production, choreographed by George Balanchine, until January 3. This particular performance is from the 2019 run. 
---
BWW Review: THE NUTCRACKER, Royal Opera House

December 13, 2020

It's December and Royal Ballet's Nutcracker is back on stage, it's almost like 2020 didn't happen, and for two magical hours, that's how it will feel. Peter Wright's beloved production has, of course, has the COVID treatment; choreography is amended to keep distance, some of the divertissements are cut and the party scene has been pruned of additional children but the magic moments are still very much intact. With the dancers of the company, eager to thrill a live audience for the first time since March (bar one-off galas), it makes for a deeply special occasion.
---
BWW Review: ROYAL BALLET LIVE: WITHIN THE GOLDEN HOUR, Royal Opera House

November 17, 2020

This latest gala from the Royal Ballet had been planned to be performed in front of a live and appreciative audience, drinking in their first in-person, post lockdown performance. Alas, the stars did not align, but the tenacity of the Opera house team means this "all guns blazing" display is still a joy to watch online. 
---
BWW Review: STAATSBALLETT BERLIN'S GISELLE at Staatsoper Berlin

October 31, 2020

I had been vividly envisioning my return to live theatre for seven months before attending Staatsballett Berlin's performance of Giselle. However one scenario I had not accounted for was that my first show back, would also be the last for a while, as Germany is plunged into another "lockdown light" in just a few days.
---
Strictly Come Dancing 2020: Meet The Cast

October 16, 2020

Strictly Come Dancing is going to look very different to any of its previous 15 years, as producer of the annual sequinned extravaganza, Sarah James, explained when she recently addressed the media to reveal how the Coronavirus-friendly edition of the show will work.
---
BWW Review: THE ROYAL BALLET: BACK ON STAGE, Royal Opera House

October 11, 2020

The Royal Ballet returned to the stage for the first time in seven months on Friday night. Yes, I could contextualise about how this was bitter sweet and dampened by social distancing but, the dance was too stupendous to give any time to that so let's not and just marvel about how wonderful it was to see them again. 
---
BWW Review: EMERGING DANCER 2020, English National Ballet HQ

September 24, 2020

English National Balleta??s Emerging Dancer marks the companya??s first live performance since lockdown and the opener to their newly curated Digital Season as a response to the current COVID-19 restrictions. The annual award sees six dancers from the most junior rank of the company perform a classical as de deux in three pairs, and historically a contemporary solo, although this year saw three first duets featuring original choreography (presumably for bubbling/distancing reasons).
---
BWW Review: BIRMINGHAM ROYAL BALLET'S CINDERELLA, Birmingham Hippodrome

August 28, 2020

Birmingham Royal Ballet looks a lot different today than it did ten years ago when this performance for David Bintleya??s Cinderella was filmed. A return to a familiar classic makes for heartwarming quarantine viewing, as well as an opportunity to watch fine dancers who have since retired.
---
BWW Review: CINDERELLA IN-THE-ROUND, Royal Albert Hall

July 10, 2020

There were few greater joys in dance in 2019 than English National Ballet's Cinderella-in-the-round, which played to full auditoriums for 10 days last summer in London. After recent events, it already feels like a lifetime ago, so it's a particular treat to relive it now, as the last of their series of Watch Parties.
---
BWW Interview: Sander Blommaert On His 100th Instagram Ballet Class

July 7, 2020

Sander Blommaert, a multi-award-winning ballet teacher from Elmhurst Ballet School, and former Royal Ballet First Artist, has completed a run of 100 free online ballet classes throughout lockdown.
---
BWW Review: LIVE FROM COVENT GARDEN - DANCE, Royal Opera House

June 30, 2020

The third installment of Live from Covent Garden is the first to feature two ballet performances instead of one, and all the stronger for it. The result is a more rounded experience for arts fans and the choice of pas de deux more satisfying than those seen before. 
---
BWW Review: MANON, Manchester Opera House

June 27, 2020

The latest installment from English National Ballet's series of a?oewatch partiesa?? is Kenneth MacMillan's emotionally demanding Manon. This filming shows a recent performance from late 2018 in Manchester with a stellar cast, most notably Alina Cojocaru in the title role with excellent and memorable support from Jeffrey Cirio as Manon's brother Lescaut, and Katja Khaniukova as Lescaut's mistress. 
---
BWW Review: LA FILLE MAL GARDEE, Royal Opera House

June 14, 2020

The Royal Opera House continues to treat us to a fortnightly fix of ballet and what relief this latest edition is. After some rather sombre, heavier narrative works, the froth and joy of Frederick Ashton's La Fille Mal Gardée is balm for the soul. Balletomanes will want to pour over this 2005 recording which features Marianela Nunez' debut in the central role of Lise with Carlos Acosta as Colas. 
---
BWW Review: MAYERLING, Royal Opera House

June 13, 2020

Kenneth MacMillan's Mayerling is the vivid dramatisation of the life of Crown Prince Rudolph and his death alongside his young mistress Mary Vetsera in 1889. A staple of the Royal Ballet's repertoire since its premiere in 1978, it is known for the rigorous demands on the central male dancer, but is demonstrated faultlessly in this 2018 performance starring Steven McRae with Sarah Lamb as his teenage lover.
---
BWW Review: ENGLISH NATIONAL BALLET - SWAN LAKE, Liverpool Empire

May 28, 2020

The next lockdown treat courtesy of English National Ballet comes in the form of Derek Deane's Swan Lake. This production last ran over the 2018/19 Winter season with this particular performance seeing Principals Jurgita Dronina and Isaac Hernandez in the leading roles.
---
BWW Review: ANASTASIA, Royal Opera House

May 17, 2020

The latest ballet to feature as part of the #OurHouseToYourHouse series is Kenneth Macmillan's Anastasia, the true story of Anna Anderson who claimed to be the youngest daughter of Tsar Nicholas II and the only survivor of the Russian Royal family's assassination in 1918.
---