Vikki Jane Vile
MOST POPULAR ARTICLES
LAST 30 DAYS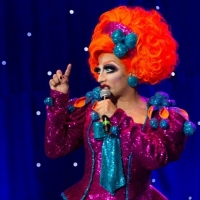 BWW Review: BIANCA DEL RIO: IT'S JESTER JOKE, Wembley Arena
Posted: Sep. 23, 2019


BWW Review: MANON, Royal Opera House
Posted: Oct. 4, 2019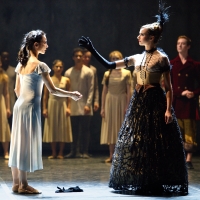 BWW Review: AKRAM KHAN'S GISELLE, Sadler's Wells
Posted: Sep. 21, 2019


LAST 365 DAYS

BWW Review: DON QUIXOTE, Royal Opera House
Posted: Feb. 17, 2019



BWW Review: ASPHODEL MEADOWS/THE TWO PIGEONS, Royal Opera House
Posted: Jan. 20, 2019



BWW Review: RUSSIAN BALLET ICONS GALA, London Coliseum
Posted: Apr. 2, 2019



BWW Review: GIOVANNI PERNICE: DANCE IS LIFE, Shaw Theatre
Posted: Mar. 17, 2019


BWW Review: MANON, Royal Opera House

October 4, 2019

The Royal Ballet's 19/20 season is opened in confident style with Kenneth MacMillan's 1974 production of Manon. It features a cast who perform it with renewed vigour and attack, easing through the testing emotional and physical demands of the story with style and flair.
---
BWW Review: BIANCA DEL RIO: IT'S JESTER JOKE, Wembley Arena

September 23, 2019

Accurately reviewing Bianca del Rio's It's Jester Joke tour is perhaps one of the most challenging reports I've ever had to write. That's because so much of what I witnessed was quite frankly, and delightfully, unrepeatable.
---
BWW Review: AKRAM KHAN'S GISELLE, Sadler's Wells

September 21, 2019

Akram Khan's Giselle is only three years old, but it already has a weighty reputation, as a powerful contemporary reworking of a classic, done with the choreographer's impressive sense of intensity and drama.
---
BWW Review: ALVIN AILEY AMERICAN DANCE THEATRE, Sadler's Wells

September 6, 2019

Thriving dance troupe Alvin Ailey American Dance Theatre return to Sadler's Wells for the first time in three years with a varied set of programmes, contrasting challenging themes of new work with joyful signature piece Revelations.
---
BWW Review: MATTHEW BOURNE'S ROMEO AND JULIET, Sadler's Wells

August 10, 2019

Friday's press night performance of Matthew Bourne's Romeo and Juliet was one of the most breathtaking nights at the theatre in a long time, and that's without including a live show stop.
---
BWW Review: FLAMENCO MEETS JAZZ, Sadler's Wells

July 12, 2019

Sadler's Wells' annual Flamenco Festival is repeatedly one of the most exciting and flamboyant displays of the season, offering colourful, vibrant (often improvised) one-off performances.
---
BWW Review: BALLET SHOES, Peacock Theatre

July 7, 2019

2019 marks the 25th anniversary of London Children's Ballet. Chances are, if you're familiar with the work of LCB, then you already know of their unique and impactful mission and the difference they have made to thousands of young dancers across the UK.
---
BWW Review: SOMNIUM: A DANCER'S DREAM, Sadler's Wells

June 22, 2019

Trust me, dishing out two stars as a fully fledged member of the Strictly Come Dancing superfans is a painful choice, but after seeing Somnium: A Dancer's Dream, this colourful and vibrant show's flaws unfortunately cannot be ignored.
---
BWW Review: YOUNG TALENT FESTIVAL: BALLETT ZURICH JUNIOR COMPANY, Linbury Theatre, Royal Opera House

June 20, 2019

Now in wind-down mode for the summer, programmers at the Royal Opera House are treating audiences to a host of performances from young dancers, overseas companies and, of course, later on in July, a short residency from the Bolshoi. The relatively newly unveiled Linbury Theatre is the setting for this year's Young Talent Festival, a succession of evenings featuring work from students and those graduating into company life from both the UK and abroad. The festival opens with confident, assured work from Ballett Zurich's Junior Company.
---
BWW Review: ENGLISH NATIONAL BALLET'S CINDERELLA, Royal Albert Hall

June 8, 2019

Swapping the Coliseum for the vastness of the unique space at London's Royal Albert Hall, English National Ballet's Summer blockbuster is billed as their 'biggest production to date'. Christopher Wheeldon's Cinderella was first created for Dutch National Ballet in 2012 and first seen in the UK in 2015, now a restaged version made especially for the distinctive in-the-round space sees it meet new demands.
---
BWW Review: THE FIREBIRD/A MONTH IN THE COUNTRY/SYMPHONY IN C at Royal Opera House

June 6, 2019

A mixed bill of true contrasts is served up by the Royal Ballet for the last run of performances of the 18/19 season. From the tempestuous Firebird set to Igor Stravinsky's seminal score, Ashton's quaint and quietly heartbreaking A Month in the Country, to the bold and technically exposing masterclass of Balanchine's Symphony in C.
---
BWW Review: EVERYBODY'S TALKING ABOUT JAMIE, Apollo Theatre

May 16, 2019

Drag Star Bianca Del Rio and Steps singer Faye Tozer officially joined the cast of Everybody's Talking About Jamie this week at a special Gala night. Amongst the attendees was the original "Jamie" who inspired the story, Jamie Campbell, and Faye's fellow bandmates, Ian 'H' Watkins and Lee Latchford-Evans.
---
BWW Review: EMERGING DANCER 2019, Sadler's Wells

May 10, 2019

Now in its 10th year, English National Ballet's Emerging Dancer competition returned to Sadler's Wells on 7 May 7 with six finalists, all members of ENB's corps de ballet, competing for the title.
---
BWW Review: ROMEO AND JULIET, Royal Opera House

April 13, 2019

Sir Kenneth MacMillan's Romeo and Juliet has been performed no less than 400 times by the Royal Ballet and with a lengthy run this season from the end of March to mid-June, the popularity of perhaps the most famous love story of all time shows no signs of subsiding.
---
BWW Review: AGAINST THE STREAM, London Coliseum

April 9, 2019

Former Royal Ballet Principal Ivan Putrov has been curating regular galas in London in recent years with hit and miss results. 2017's Men in Motion fell into the latter category however, returning now with Against the Stream, the result is an engaging evening of dance from some of ballet's most starry names.
---
BWW Review: ENGLISH NATIONAL BALLET - SHE PERSISTED, Sadler's Wells

April 6, 2019

Three years ago, English National Ballet presented an evening of work all by female choreographers, She Said. It was an uneven programme but a brave artistic choice, and those courageous female voices are finally fully realised in the sequel, She Persisted.
---
BWW Review: RUSSIAN BALLET ICONS GALA, London Coliseum

April 2, 2019

The annual Russian Ballet Icons Gala always delivers with a host of superstar names from the dance world, presenting a somewhat haphazard selection of classical and modern snippets of choreography. The evening offers up a varied mix of virtuoso pas de deux - the beating heart of the classical repertoire - to moody and abstract contemporary pieces that leave more to the imagination.
---
BWW Review: GIOVANNI PERNICE: DANCE IS LIFE, Shaw Theatre

March 17, 2019

Giovanni Pernice is now somewhat of a stalwart amongst the professional dancer gang on BBC's Strictly Come Dancing. With four seasons under his belt and a fifth to follow, he is one of the show's most recognisable faces, and now returns to local theatres for the third year running with Dance is Life, first seen in 2017, but with a largely new army of supporting dancers.
---
BWW Review: DON QUIXOTE, Royal Opera House

February 17, 2019

Carlos Acosta's vibrant production of Don Quixote offers an all-thriller, no-filler evening complete with exuberant staging, grand and detailed sets fit for a West End musical, luxurious costuming, and a stellar cast in which there is not a single weak link.
---
BWW Review: THE CUNNING LITTLE VIXEN/THE TWO PIGEONS, Royal Opera House

February 14, 2019

In a rare piece of programming from the Royal Opera House, audiences have the opportunity, for a limited run, to watch the Royal Ballet School's talent of tomorrow and the main company's talent of today together in a mixed programme of animal-based stories. It features new work from Artist in Residence Liam Scarlett and Frederick Ashton's popular Two Pigeons, seen previously this year alongside Scarlett's Asphodel Meadows. The former First Artist certainly seems to be making his mark on the company repertoire.
---
1