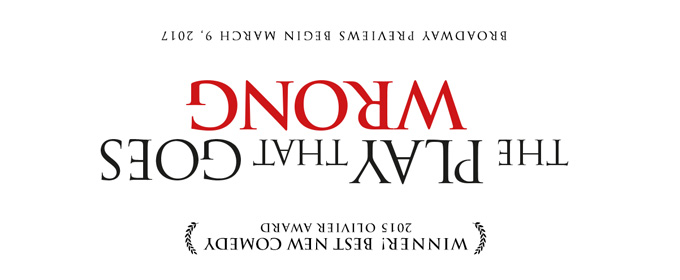 Click Here for More Articles on THE PLAY THAT GOES WRONG
BWW Review: GROAN UPS, King's Theatre
Mischief Theatre's hit play about getting older comes to Edinburgh!

Are we really that different from who we were at school? Mischief Theatre's Groan Ups takes a light-hearted look at this question. This comedy, a diversion from Mischief's usual "goes wrong" flavour of plays, tugs at the heartstrings but still leaves you in stitches.
Groan Ups - written by Henry Lewis, Jonathan Sayer and Henry Shields - first premiered in 2019 during Mischief Theatre's West End residency at the Vaudeville Theatre. The show is now touring the UK, currently playing at the King's Theatre in Edinburgh.
The three-act play largely centres around five individuals, who we meet as shy six-year-olds, then as bolshy teenagers, and then at their school reunion in their thirties. There are long-held crushes, grudges and in-jokes aplenty among the cohort of students.
Yolanda Ovide is wonderfully stroppy as Moon, while Lauren Samuels' Katie always tries to do her best. Dharmesh Patel plays the class clown, Spencer; Matt Cavendish's Simon just wants to be liked by his peers, and Daniel Abbott is endearing as Archie. Killian Macardle and Jamie Birkett pop up as teachers between the first two acts, but it's their scene-stealing performances at the reunion that garner raucous laughter from the audience.
Fly Davis's set design makes witty use of scale for comedic effect, with larger than life chairs and desks in a bright and colourful classroom at the top of the show, full of sticker charts and art assignments, with smart screens appearing later on in the show as a sign of changing times and technologies. When the audience was shaking with laughter, though, so were the walls at times!
Christopher Nairne's lighting design dances off the rainbow walls and differentiates assembly, classroom and disco scenes suitably.
Roberto Surace's costume design has the quintet in cute play clothes at the top of the show, and later on, ill-fitting blazers and sophisticated grown-up attire. You can instantly tell how everyone is doing in life, purely based on what they are wearing upon arrival at the school reunion.
The script is chockfull of nineties and noughties throwbacks, with nice details such as classic ringtones of the times transporting you back to the era, particularly enjoyed by this nineties child. That said, the universal experience of playground antics means the show has something for everyone.
Mischief Theatre's expertise at crafting a high-paced show is evident, with plenty of physical comedy for fans of their other shows, but with added twists and tumultuous storylines that give the show depth - reflective of the growth of the writing team beyond their initial slapstick offerings.
In particular, the show contains many excellent examples of mirroring for comedic effect, be it a line repeated in a completely different context to subtlety similar movement during chaotic sequences in the classroom. Kirsty Patrick Ward's direction ensures those reprises don't go unnoticed, and every joke is hammed up to the max by the highly energetic cast - with only the occasional exaggerated "bit" falling a little flat with the audience.
Groan Ups is a delightful couple of hours celebrating and pondering nostalgia and the roads less travelled. Mischief Theatre continue to bring joyful escapism to UK audiences up and down the country - something we need now more than ever!
Groan Ups at the King's Theatre until 2 October, then continues on tour with Glasgow dates from 25 to 30 October.
Check out our interview with Mischief Theatre's Nancy Zamit about Groan Ups
Photo credit: Pamela Raith