BWW Review: FAME, Theatre Royal Brighton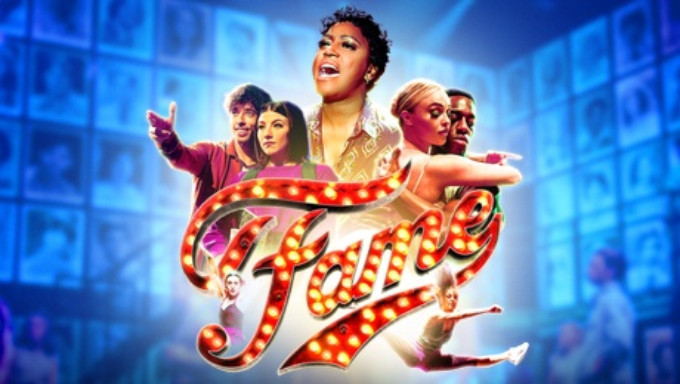 "You want fame? Well fame costs. And right here is where you start paying in sweat."
Fame follows the gruelling training and education regime of several aspiring performers attending the New York City High School for the Performing Arts. Be it dancing, music or acting, students must work hard on their craft while maintaining good academic grades to be able to continue their training at the institute.
The Academy Award-winning 1980 film has led to TV adaptions, film sequels and revamps, as well as the creation of a stage show version in 1988. This most recent revival by Selladoor Productions is touring the UK before a stint in London's West End to mark the 30th anniversary of the decade-defining hit.
Jamal Crawford plays stubborn student Tyrone, a talented dancer who struggles to balance his studies with his passion to perform opposite his misunderstood prima donna partner, Iris, portrayed charmingly by Jorgie Porter.
Molly McGuire delights the audience as aspiring and lovelorn actress Serena, longing to "play a love scene" with her classmate Nick, played by Keith Jack, who gives a lovable performance despite his character's desire to perhaps take his craft too seriously.
Stephanie Rojas is a cannonball of energy and sass as rebellious student Carmen, delivering a powerful vocal performance throughout.
Her peer, aspiring music student Schlomo, played by the whimsically charming Simon Anthony, gives a sincere performance as he tries to follow in his musician family's footsteps to fame and success.
Mica Paris exudes authority as form teacher Miss Sherman, bringing the show to a standstill with a soulful rendition of "These Are My Children". The performance is poignantly framed by Morgan Large's set design with a mosaic of headshots of students past and present.
Albey Brookes enthusiastically plays the class Casanova, Joe, with a rather eyebrow-raising number about his teenage urges. The inclusion of this number over others from the film sets a rather different tone from the rest of the show.
Duncan Smith is larger than life as eccentric music teacher Mr Scheinkopf, keeping his music students on task. Nick Winston's directing decision to include a few actor-musicians works extremely well in the setting of the narrative.
Winston's choreography is excitingly busy and is complemented by Prema Mehta's high-energy lighting design, with no shortage of neon beams in bright hues associated with the Eighties.
The synth-filled score by Steve Margoshes and Jacques Levy is performed skilfully by the musicians on- and offstage under the direction of Dustin Conrad.
José Fernandez's book follows several students' paths from audition to graduation and its elements of peer pressure, racial and class prejudice still speak to today's society.
The dancing doesn't quite spill out of the Theatre Royal into the streets as it does in the film, but this talented cast deliver a thrilling evening of entertainment. For fans of the film and those new to the Fame franchise, this is a polished production packed with leg warmers and power ballads.
Fame at Theatre Royal Brighton until November 10 and then continues on tour.
Photo credit: Selladoor Productions