Latest News on Keith Jack
Keith Jack News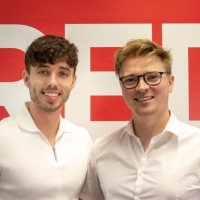 Performer Keith Jack and Producer Matt Brinker Join Forces for DREAMCOAT STARS UK Tour
by Stephi Wild - Jan 10, 2023
A new UK touring concert has been announced at over 60 venues across the UK. Dreamcoat Stars will feature reimagined versions of musical theatre songs, uniquely performed by cast members who have starred in one of the world's most well-known musicals: Joseph and the Amazing Technicolor Dreamcoat.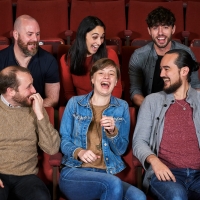 Keith Jack, Blythe Jandoo and Kit Orton Will Bring The Pitlochry Hills Alive With The Sound Of Musicals
by Stephi Wild - Jun 13, 2022
West End musical performers including Keith Jack, Blythe Jandoo and Kit Orton, are set to bring the Pitlochry hills alive with the sounds of some of the greatest ever musicals when they perform at Pitlochry Festival Theatre in late June and August.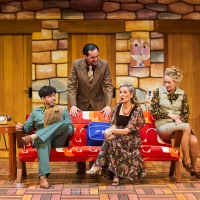 BWW Review: NOISES OFF, Pitlochry Festival Theatre
by Fiona Scott - Jun 5, 2022
Forty years on from its debut at the Lyric Hammersmith Theatre in London in 1982, Michael Fryan's farce-within-a-farce, Noises Off, returns to Pitlochry Festival Theatre as part of their 2022 summer season. The comedy was last performed in Pitlochry in 2010 and this marks the first professional version of the show in the UK post-lockdown.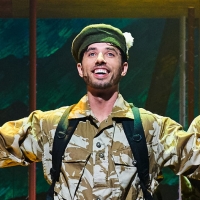 BWW Review: SUNSHINE ON LEITH, PITLOCHRY FESTIVAL THEATRE
by Fiona Scott - Jun 2, 2022
The sun is certainly shining on Perthshire, as Pitlochry Festival Theatres celebrates the opening of its recently renovated building. A cheery actor-musician revival of The Proclaimers' jukebox musical Sunshine on Leith opens their 2022 summer season, a co-production in collaboration with Capital Theatres in Edinburgh, directed by Elizabeth Newman and Ben Occhipinti.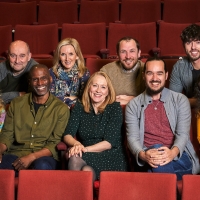 Pitlochry Festival Theatre Will Celebrate the 40th Anniversary of Michael Frayn's NOISES OFF in May
by Stephi Wild - Apr 26, 2022
Get ready for a riotous night out this summer as Pitlochry Festival Theatre celebrates the 40th anniversary of Michael Frayn's irresistible farce within a farce from 27 May-1 October.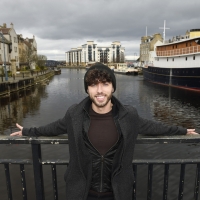 Pitlochry Festival Theatre and Capital Theatres Present SUNSHINE ON LEITH
by Stephi Wild - Apr 5, 2022
With the main building opening for the first time in over two years, Pitlochry Festival Theatre is thrilled to welcome audiences through its doors once again, with a foot-stomping new production of Sunshine on Leith, Stephen Greenhorn's much-loved musical featuring the songs from world-renowned Scottish band The Proclaimers.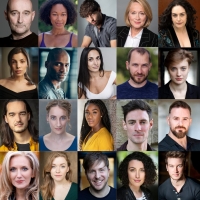 Pitlochry Festival Theatre Announces Ensemble For 2022 Season
by Stephi Wild - Mar 8, 2022
Pitlochry Festival Theatre has announced its Ensemble for its 2022 season which takes place this summer between May and October.
Casting Announced For SNOW WHITE! Panto at the Stafford Gatehouse Theatre
by Stephi Wild - Jul 16, 2021
Music legend Maureen Nolan will headline as the brilliantly bad Wicked Queen, with CBeebies' Rebecca Keatley playing the fairest of them all, Snow White and musical theatre star Keith Jack as the dashing handsome prince. With further star casting to be announced this festive treat is not to be missed.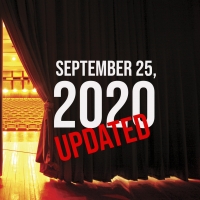 Virtual Theatre Today: Friday, September 25- with SPELLING BEE Reunion, Next On Stage: Dance Edition, and More!
by Nicole Rosky - Sep 25, 2020
Today (September 25) in live streaming: Meet the Next On Stage: Dance Edition Top 5, Spelling Bee reunites on Stars in the House, and so much more!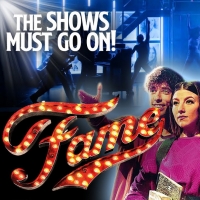 VIDEO: Watch FAME THE MUSICAL with The Shows Must Go On- Live Now!
by Nicole Rosky - Sep 25, 2020
THE SHOWS MUST GO ON is officially back this week with the FAME THE MUSICAL - 30TH ANNIVERSARY TOUR as part of new season: 'THE GREATS ON TOUR'. There will be a new show every week including Michael Ball: PAST & PRESENT TOUR - LIVE, Alfie Boe LIVE - THE BRING HIM HOME TOUR and Jeff Wayne'S MUSICAL VERSION OF THE WAR OF THE WORLDS.
Keith Jack Videos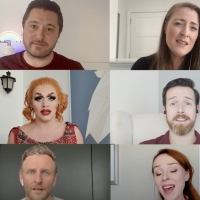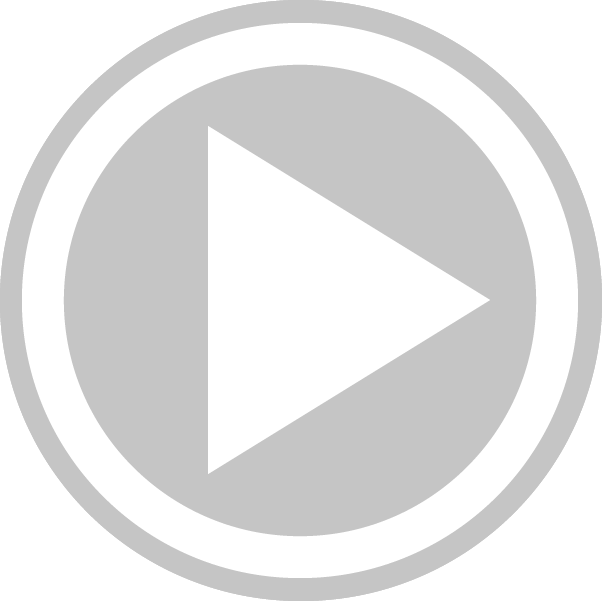 VIDEO: John Barrowman, Elaine C Smith, Alex Norton, and More Sing 'Beautiful City' in Honour of the NHS
by Stage Tube - Jun 15, 2020
Scottish stars of stage and screen, including John Barrowman, Elaine C Smith and Alex Norton with nearly thirty West End performers, have together recorded a spirit-lifting rendition of Beautiful City from Stephen Schwartz's musical Godspell.
Keith Jack Frequently Asked Questions
How many Broadway shows has Keith Jack been in?
Keith Jack has not appeared on Broadway.
How many West End shows has Keith Jack been in?
Keith Jack has appeared on London's West End in 1 shows.
What was Keith Jack's first West End show?
Keith Jack's first West End show was Fame which opened in 2019