Interview: Sebastian Roché Talks TARTUFFE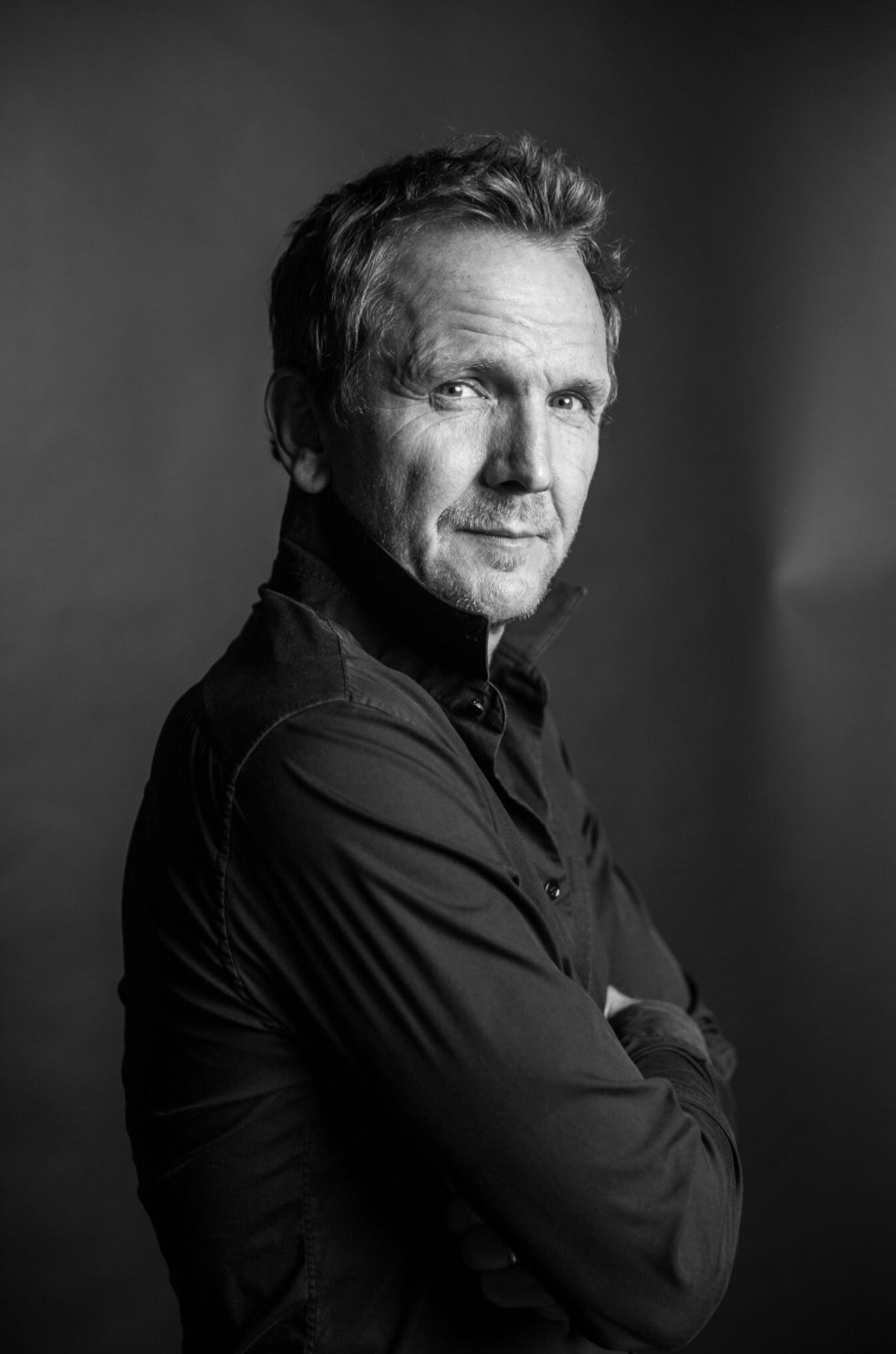 Sebastian Roché is an actor, born in France. He graduated from the prestigious Conservatoire National Superieur d'Art Dramatique, and started his acting career in French theatre, films and television. He is well known for his work on popular American series as well, such as General Hospital, The Originals, Scandal, 24, and Criminal Minds.
What made you want to become an actor?
Going to the theatre when I was a kid with my British grandparents. I watched a lot of old films - it all came very early for me. My mother says I would entertain the whole family, leaving the room and coming back as a different character each time, which I'm sure also contributed.
What job would you do if you weren't in the industry?
An explorer. I love being in the wilderness, in nature - I'm a keen rock climber and sailor. I'm pretty handy and love to build things. Or anything else in the Arts; music or painting, maybe. I don't think I could ever work in an office.
You're about to star in Tartuffe. Can you tell us about the play and what drew you to it?
It's a fresh adaptation by Christopher Hampton set in Los Angeles in Trump's America, so it's wonderfully topical and modern. It's the first bilingual West End production, which is quite exciting. I'll be performing in French and English.
Christopher has transformed Moliere's alexandrine verse to iambic pentameter. Gerald Garutti is directing, and we have a fantastic cast. I was really drawn to performing bilingually and reinventing such a classic work.
Statistically, Tartuffe is the most-performed French play ever. Why do you think it's coming to the West End?
It's really Gerald and Christopher's collaboration that makes this so exciting. They are embarking on a truly ambitious journey with a global cast in two languages performing in a French classic, set in America on a British stage.
The show will be the West End's first ever dual-language production...
And I'm very excited to be in it! I think it's reflective of our world today. Most people are bilingual. I speak, give or take, four languages. Globalisation has finally arrived onstage.
What do you think the British audience's reaction to the play will be?
Positive, I hope.
This is your West End debut, how are you feeling?
Excited. Nervous. Grateful.
Tell me something you're passionate about, and why?
I'm passionate about nature. Cooking. Architecture. Climbing. Politics. I'm a very passionate person! I'm French!
What was it like growing up on a sailboat?
Extraordinary. I crossed the Atlantic when I was 13 years old. We spent three weeks at sea from Madeira to Barbados. We ended up spending six years travelling the world. I went to school in the Caribbean. We sailed to Morocco. We live in Martinique and the British Virgin Islands.
I picked up a lot of skills and languages. I was really into free diving and spear fishing. It was definitely unconventional and not without its hardships, but it made me who I am today.
You've worked on some really exciting projects; what's been one of your highlights?
I really loved working on The Man in the High Castle. It was just a wonderful atmosphere on set and the work was so interesting to me. Working with Paolo Sorrentino for The Young Pope was fantastic also.
Which of your roles is closest to who you really are?
Of course, you bring parts of yourself to every role. I suppose the most surprising thing is I tend to play a lot of villains, and I am generally quite sunny in life.
Do you prefer working on stage or screen?
Both. They're so wonderfully different and connected at the same time.
Is there anything on your CV that you regret?
No. You can't regret anything.
What role are you still yearning to play?
A romantic comedy! I've never done one! I'd love to revisit Hamlet, too.
Tell us something we don't know about you...
I'm a great cook. I am very confident about my cooking skills.
What's been the hardest part of your career?
Patience and timing.
And finally, knowing what you now do about the industry, what advice would you give to someone that is just starting out?
Believe in yourself and do the work.
Tartuffe runs at Theatre Royal Haymarket until 28 July
Photos courtesy of NMA PR