Tickets Now On Sale for A BRONX TALE, BAT OUT OF HELL, and More at National Theatre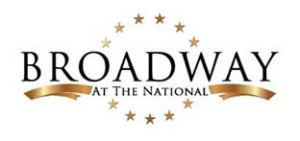 Tickets go on sale on Friday, September 21 for the National Theatre's "Broadway at the National" performances of SCHOOL OF ROCK - THE MUSICAL (Jan. 16 - 27, 2019), FINDING NEVERLAND (Feb. 26 - Mar. 3, 2019), A BRONX TALE (Mar. 26 - 31, 2019), STOMP (Apr. 23 - 28, 2019), and Jim Steinman's BAT OUT OF HELL (May 7 - 26, 2019).
Tickets for the pre-Broadway world premiere of the new musical comedy BEETLEJUICE (Oct. 14 - Nov. 18, 2018) and the triumphant return of the Tony and Grammy Award-winning Broadway hit BEAUTIFUL - The Carole King Musical (Nov. 27 - Dec. 30, 2018) went on sale in July.
Tickets may be purchased at TheNationalDC.com, in person at the National Theatre box office (weekdays, noon to 6:00 PM), or by calling 800-514-3849. The National Theatre is located at 1321 Pennsylvania Ave. NW in downtown Washington, D.C.
2018-2019 "Broadway at the National" SEASON
Beetlejuice
October 14 - November 18, 2018
Pre-Broadway world premiere of the new musical comedy
It's showtime, folks! Beetlejuice is ruder, raunchier and frankly, more repellent than ever in this original musical based on Tim Burton's wonderfully demented film. Directed by Alex Timbers (Moulin Rouge!), BEETLEJUICE tells the story of Lydia Deetz, a strange and unusual teenager obsessed with the whole "being dead thing." Lucky for Lydia, her new house is haunted by a recently deceased couple and a degenerate demon who happens to have a thing for stripes. When Lydia calls on this ghost-with-the-most to scare away her insufferable parents, Beetlejuice comes up with the perfect plan, which involves exorcism, arranged marriages and an adorable girl scout who gets scared out of her wits. Get tickets now to BEETLEJUICE - hell, bring the whole family! We've got plenty of 4-letter words that your kids will love.
Tony Award nominee Alex Brightman (School of Rock) will star as 'Beetlejuice' and two-time Lortel Award nominee Sophia Anne Caruso (Lazarus) will star as 'Lydia'. BEETLEJUICE features choreography by Connor Gallagher (The Robber Bridegroom), an original score by Eddie Perfect (King Kong) and a book by Scott Brown and Emmy Award nominee Anthony King (Broad City).
PARENTAL DISCRETION IS ADVISED. Contains strong language, mature references, and a lot of the crazy, inappropriate stuff you would expect from a deranged demon
BEAUTIFUL - The Carole King Musical
November 27 - December 30, 2018
BEAUTIFUL - The Carole King Musical tells the inspiring true story of King's remarkable rise to stardom, from being part of a hit songwriting team with her husband Gerry Goffin, to her relationship with fellow writers and best friends Cynthia Weil and Barry Mann, to becoming one of the most successful solo acts in popular music history. Along the way, she made more than beautiful music, she wrote the soundtrack to a generation. Featuring a stunning array of beloved songs written by Gerry Goffin/Carole King and Barry Mann/Cynthia Weil, including "I Feel The Earth Move," "One Fine Day," "(You Make Me Feel Like) A Natural Woman," "You've Got A Friend" and the title song, BEAUTIFUL has a book by Tony Award-nominee and Academy Award-nominated writer Douglas McGrath, direction by Marc Bruni, choreography by Josh Prince, and took home two 2014 Tony Awards and a 2015 Grammy Award.
Beautiful - The Carole King Musical features Sarah Bockel (Carole King), Dylan S. Wallach (Gerry Goffin), Alison Whitehurst (Cynthia Weil), Jacob Heimer (Barry Mann), James Clow (Don Kirshner) and Suzanne Grodner (Genie Klein).
The ensemble includes Mckynleigh Alden Abraham, Ben Biggers, John Michael Dias, Leandra Ellis-Gaston, Kaylee Harwood, Willie Hill, Alia Hodge, James Michael Lambert, Marla Louissaint, Dimitri Joseph Moïse, Aashley Morgan, Deon Releford-Lee, Nathan Andrew Riley, Paul Scanlan, DeAnne Stewart, Michael Stiggers, Jr., Alexis Tidwell, and Elise Vannerson.
SCHOOL OF ROCK - THE MUSICAL
January 16 - 27, 2019
SCHOOL OF ROCK - THE MUSICAL is a New York Times Critics' Pick and "an inspiring jolt of energy, joy and mad skillz" (Entertainment Weekly). Based on the hit film, this hilarious new musical follows Dewey Finn, a wannabe rock star posing as a substitute teacher who turns a class of straight-A students into a guitar-shredding, bass-slapping, mind-blowing rock band. This high-octane smash hit features 14 new songs from Andrew Lloyd Webber, all the original songs from the movie, and musical theater's first-ever kids rock band playing their instruments live on stage. Vanity Fair raves, "fists of all ages shall be pumping!"
FINDING NEVERLAND
February 26 - March 3, 2019
Directed by visionary Tony Award-winner Diane Paulus (Waitress, Pippin, Hair) and based on the critically-acclaimed Academy Award winning film, FINDING NEVERLAND tells the incredible story behind one of the world's most beloved characters: Peter Pan. Playwright J.M. Barrie struggles to find inspiration until he meets four Young Brothers and their beautiful widowed mother. Spellbound by the boys' enchanting make-believe adventures, he sets out to write a play that will astound London theatergoers. With a little pixie dust and a lot of faith, Barrie takes a monumental leap, leaving his old world behind for Neverland, where nothing is impossible, and the wonder of childhood lasts forever. The magic of Barrie's classic tale springs spectacularly to life in this heartwarming theatrical event. FINDING NEVERLAND is "far and away the best musical of the year!" (NPR).
A Bronx Tale
March 26 - 31, 2019
Broadway's hit crowd-pleaser takes you to the stoops of the Bronx in the 1960s, where a young man is caught between the father he loves and the mob boss he'd love to be. Bursting with high-energy dance numbers and original doo-wop tunes from Alan Menken, the songwriter of Beauty and the Beast, A BRONX TALE is an unforgettable story of loyalty and family. Academy Award-winner Robert De Niro and Tony Award-winner Jerry Zaks direct this streetwise musical based on Academy Award-nominee Chazz Palminteri's story - that The New York Times hails as "A Critics' Pick...wonderful and refreshing! The kind of tale that makes you laugh and cry." It's "Jersey Boys meets West Side Story," says amNewYork.
STOMP
April 23 - 28, 2019
STOMP is explosive, inventive, provocative, witty, and utterly unique - an unforgettable experience for all ages. The eight-member troupe uses everything but conventional percussion instruments - matchboxes, wooden poles, brooms, garbage cans, Zippo lighters, hubcaps - to fill the stage with magnificent rhythms. The return of the international percussive hit also brings new surprises, with some sections of the show now updated and restructured, utilizing props like tractor tire inner tubes and paint cans. As USA Today says, "STOMP finds beautiful noises in the strangest places." STOMP. See what the noise is all about.
Jim Steinman's Bat out of Hell The Musical
May 7 - 26, 2019
Experience the thrill of London's most spectacular musical as Bat Out of Hell brings to life the legendary anthems of Jim Steinman and Meat Loaf, in a critically-acclaimed, award-winning production that combines the magic of a musical, with the immense energy of rock 'n' roll. Join Strat, the forever young leader of rebellious gang 'The Lost', as he falls in love with Raven, the beautiful daughter of the tyrannical ruler of post-apocalyptic Obsidian. Featuring Meat Loaf's iconic hits including I'd Do Anything For Love (But I Won't Do That), It's All Coming Back To Me Now and Paradise By The Dashboard Light, "this is a musical production like no other" (The Upcoming).
GROUPS OF 10+
Groups of 10 or more should contact Ashley Birdsell in our group sales department at groupsales@thenationaldc.com or by calling (202) 628-6166 (weekdays, 10:00 AM to 6:00 PM).
MILITARY DISCOUNT
As a thank you to our service men and women, the National offers a special 15% discount for individual performances of all Broadway shows at the National Theatre. These specially priced tickets are available in person at the National Theatre box office only and proper military ID is required. (Limit of 2 tickets per order. Discount not available on previously purchased tickets. Some restrictions may apply.)
TICKET LOTTERY
Two hours prior to every "Broadway at the National" performance show time, individuals may submit their names in person to be drawn to purchase up to two tickets at $25 per ticket (inclusive of all fees). 20 Lottery seats will be available for each "Broadway" series performance during the 2018-2019 season. Names will be announced thirty minutes after the entry period (90 minutes prior to the show). Individuals must be present, with cash, to redeem the offer.