The Kennedy Center to Host 10th Annual MFA Playwrights' Workshop This Summer
The Kennedy Center, in association with the Kennedy Center American College Theater Festival, the National New Play Network (NNPN)-the country's alliance of non-profit theaters that champions the development, production, and continued life of new plays-and with Stanford University's National Center for New Plays, will host more than 50 playwrights, directors, and dramaturgs from July 25 to August 2, 2015 as part of the 10th annual weeklong MFA Playwrights' Workshop featuring new works by MFA students from Columbia University, Northwestern University, Fordham University, Yale School of Drama, the Juilliard School, New York University-Tisch School of the Arts, University of California-San Diego, and the Juilliard School.
A committee of NNPN Core Members selected six plays out of 93 nominated playwrights from across the nation. The selected works include plays by Matthew Capodicasa, Lindsey Ferrentino, Dominic Finocchiaro, Sylvia Khoury, Will Snider, and Aurin Squire. The Workshop will also feature projects by the National Theatre School of Canada's Elena Belyea, an alumni workshop of a new work by Meridith Friedman, and Atlanta's Alliance Theatre's Kendeda Graduate Playwriting Prize-winner Eleanor Burgess.
This annual program, now in its tenth year, pairs gifted early-career playwrights with directors from NNPN Core and Associate Member Theaters across the country, dramaturgs from a wider circle of theaters around North America, and an acting company from the Washington, D.C. community. The Workshop will also feature the fourth annual New Play Dramaturgy Intensive, led by Mark Bly, and a Directing Intensive focusing on developing new work, led by Michael Rau and Will Davis.
Additionally, the inaugural National Directing Fellowship recipients, selected from 360 applicants, will be in residence to partner with mentors from the NNPN member theaters and for professional development sessions with Arena Stage's Molly Smith, Woolly Mammoth Theatre Company's Howard Shalwitz, Studio Theatre's David Muse, and other leaders of the Washington, D.C. theater community.
This program is a partnership of the Eugene O'Neill Theater Center, National New Play Network, Stage Directors and Choreographers Foundation, and the Kennedy Center American College Theater Festival.
The National Directing Fellows are: Lavina Jadhwani of Chicago, Portia Krieger of New York, Larissa Lury of New Mexico, Evren Odcikin of San Francisco and Martin Wilkins of North Carolina.
MFA PLAYWRIGHTS' WORKSHOP 2015
At the Kennedy Center from July 25 - August 2, 2015
National New Play Network
National Center for New Plays at Stanford University
MFAPW Alumni Project/NNPN Commission
The Luckiest People
by Meridith Friedman, MFAPW 2010, Northwestern University
Directed by Chip Walton, Curious Theatre; Denver, CO
Dramaturgy by John Pietrowski, Playwrights' Theatre of New Jersey
In the days following his mother's funeral, Richard is confronted with the prospect of his elderly father Oscar moving in with him. Richard, happily settled with his partner, is less than enthusiastic about the idea. Tensions reach a breaking point when Oscar's growing suspicions over the circumstances of his wife's death lead him to make a startling accusation against his son.
Cleave
By Elena Belyea, National Theatre School of Canada
Directed by Will Davis (2015 Helen Hayes Award for Outstanding Director of a Play for Colossal at Olney Theatre Center; 2012 MFA Playwright)
Dramaturgy by Adrien-Alice Hansel, Studio Theatre
For 17-year-old intersexed Aaron, the new school year means a new chance at life. For Pina, another shot at head cheerleader. For Mark, open season. Meanwhile, Carol's career is blossoming. Paul's is floundering. An examination of identity, gender, and family, Cleave is the moment before a surgeon's first incision-the scalpel is poised and ready to slice.
Alliance Theatre's Kendeda Prize Recipient
Start Down
by Eleanor Burgess, NYU Tisch School of the Arts
Directed by Hana Sharif, Centerstage; Baltimore, MD
Dramaturgy by Celise Kalke, Alliance Theatre
Inspired by his girlfriend's high school teaching career and eager to create a cutting-edge product, software developer Will forms a company dedicated to making online tutorials tailored to individual student needs. It's a brilliant idea until the program threatens some deeply held beliefs about the student/teacher relationship.
A Family Manual for Kwanzaa
by Aurin Squire, The Juilliard School
Lydia Fort, Mo'olelo Performing Arts Company; San Diego, CA
Dramaturgy by Gavin Witt, Centerstage, Baltimore
When holiday family dysfunction explodes, so does a world of ethnic and social traditions. A Family Manual for Kwanzaa is a surreal and comic look at the disintegration of a family over the seven-day holiday.
This Flat Earth
by Lindsey Ferrentino, Yale School of Drama
Directed by Freddie Ashley, Actors Express; Atlanta, GA
Dramaturgy by Mark Bly, the Acting Company and Fordham University; New York, NY
A school shooting has occurred in 12-year-old Julie's hometown... and she just doesn't feel sad. Determined not to return to school, Julie begins an unlikely friendship with an elderly cellist who lives upstairs. The play is about class, understanding loss, and coming of an age into a confusing adult world.
Against the Hillside
by Sylvia Khoury, The New School
Directed by Brian Fonseca, Phoenix Theatre; Indianapolis, IN
Dramaturgy by Mead Hunter, New Harmony Project and University of Portland
An American drone pilot has a mysterious connection to the Pakistani housewife he is watching from thousands of miles away.
The Found Dog Ribbon Dance
by Dominic Finocchiaro, Columbia University
Directed by Chip Decker, Actors Theatre of Charlotte, North Carolina
Dramaturgy by Anne Morgan, O'Neill Theater Center
Professional cuddler Norma's quest to return a lost dog to its rightful owner leads her to encounter a slew of oddballs and maybe even discover a second chance at love.
Vessels
by Matthew Capodicasa, Fordham University
Directed by Bridget O'Leary, New Rep; Watertown, MA
Dramaturgy by Iris Turcott
Allie and Bea have not seen each other in 13 years-not since Allie brought a horrific childhood trauma to light, setting both their lives on unexpected courses. When Bea shows up at Allie's apartment, the two must confront their shared past, their responsibility to the people they used to be and the people they could still become.
How to Use a Knife
by Will Snider, University of California-San Diego
Directed by Olga Sanchez, Milagro; Portland, OR
Dramaturgy by Kelly Miller, New Neighborhood; Los Angeles, CA
In the chaotic hustle and bustle of a Wall Street restaurant kitchen, Steve is hiding in plain sight. An East African immigrant, he seems to be a humble yet dignified dishwasher, but Steve has a shocking past during the bloody Rwandan ethnic cleansing and immigration authorities are on his trail.
The Acting Company, to date:
Alex Alferov, Tonya Beckman, Anne Bowles, Chris Dinolfo, Jessica Frances Dukes, Maboud Ebrahimzadeh, Rick Foucheux, Kimberly Gilbert, Betsy Helmer, Valeka J. Holt, Rana Kay, Manu Kumasi, Gordon McConnell, Tony Nam, Jon Hudson Odom, Brian Quijada, Kelly Quinnett, Daven Ralston, Steve Sherman, Carlos Saldaña, Leigh Selting, Deidra LaWan Starnes, Sarah Olmsted Thomas, Michael Anthony Williams, and Anu Yadav
PLAYWRIGHT BIOS
Elena Belyea (Cleave) is a playwright and performer who just completed the Playwriting program at the National Theatre School of Canada. She graduated from the University of Alberta with a bachelor's degree (first class honors) in drama and a minor in creative writing in 2011. She was born and raised in Edmonton, Alberta, where she has been producing work for the past eight years. She was Artistic Director of Edmonton's Common Ground Arts Society from 2012 to 2013, during which time she co-created the Edmonton Found Festival, a site-specific multidisciplinary arts festival. Past acting and writing credits include White Night (Found Festival, 2013), Home Video (co-created with Ben Stevens, Found Festival, 2012), The Lion, the Witch and the Wardrobe (Promise Productions, 2011), Howl (an adaptation of the poem by Allen Ginsberg, ABBEDAM Productions, 2012), Brake (co-created with Ben Stevens, Edmonton International Fringe Festival, 2011), I See You Strangling (New Works Festival, 2012), Rapture! (co-wriitten with Collin Matty, Edmonton International Fringe Festival, 2010), and Paula and Strom (co-written with Will Arbery, Nextfest, 2010). She has also had poetry published in Edmonton's Other Voices and the University of North Carolina's Metabolism.
Eleanor Burgess. Her play Start Down is the recipient of Alliance Theatre's Kendeda Prize for Graduate Playwriting and will be produced in February 2016. Her play Mocha was produced by the Last Act Theatre Company last January as part of Austin's Fronterafest, and her short play Park Slope Minstrel Show was featured in the Samuel French Off-Off-Broadway festival this past summer. She has also had work produced by Everyday Inferno Theatre Company, the Emerging America Festival, and the One Minute Play Festival and developed at the Vineyard Theatre, New Georges, Broad Horizons, Reverie Productions, and the Crashbox Theater Company. She has been a playwriting fellow at the Huntington Theatre Company in Boston and a member of the writers' group at the Arcola Theatre in London. Originally from Brookline, Massachusetts, she studied history at Yale College and subsequently taught history, filmmaking, and creative writing in London and New Haven. She recently completed her MFA in Dramatic Writing at NYU's Tisch School of the Arts.
Matthew Capodicasa (Vessels) is currently in his final year at the Fordham/Primary Stages MFA in Playwriting program. His plays include All the People You've Been (Fordham/Primary Stages); Two and One (Finalist, James A. Michener Fellowship); A Face, Imperfectly; Chaos and Caesar Salad; Vessels and Animal Cruelty (NYU'S Experimental Theatre Wing). His fiction has appeared in West 10th. BFA, NYU/Tisch. Upcoming: A Face, Imperfectly with Fordham/Primary Stages at the Flea Theater, Of Our Own at Theater Masters' National MFA Playwrights Festival in Aspen and New York.
Lindsey Ferrentino (This Flat Earth) is a New York-based playwright originally from the sunny state of Florida where many of her plays are set. Her latest play Ugly Lies the Bone will be given a world premiere Off-Broadway at Roundabout Theater Company in the Underground (2015). Ugly Lies the Bone is the recipient of the 2015 Laurents/Hatcher Citation of Excellence and is the winner of the Paul Newman Drama Award. The play also has upcoming productions at The Bloomington Playwrights Project and Fordham University. Ugly Lies the Bone was developed at The National Playwrights Conference at The Eugene O'Neill Theater Center and was included in the reading series at: Roundabout Theater Company, Premiere Stages, Florida Studio Theater, The Great Plains Theater Conference, and was a finalist for the Susan Smith Blackburn Prize. More recently, Lindsey was granted the 2015 emerging writer's commission from South Coast Repertory. Lindsey was a 2014 Kendeda playwright with The Alliance Theater. Her work has been developed/performed at Atlantic Theater Company, Rattlestick Playwrights Theater, New York Theatre Workshop, Playwrights Horizons, 3LD Art and Technology Center, Manhattan Repertory Theater, and The Marilyn Monroe Theater in New York. Her work has been seen regionally at Alliance Theater in Georgia, The Blank Theater in LA, and The Institute of Contemporary Arts in London. Ferrentino is a recipient of the Edward Albee Playwriting Fellowship and Residency as well as Blue Ridge Playwriting Fellowship. Her short stories have been published in New York Magazine and Aaduna Literary Magazine. She holds a BFA from New York University's Tisch School of the Arts, an MFA in playwriting from Hunter College, and is currently pursuing a second master's degree in playwriting at Yale School of Drama.
Dominic Finocchiaro. His full-length plays include Astral Princess Saves Mankind, brother brother, complex, Exotic, The Found Dog Ribbon Dance, and The Lucky Ladies (someday you will be loved). His writing has been produced and developed around the country, including at Actors Theatre of Louisville, the Lark Play Development Center, Portland Center Stage, the Flea Theater, the Amoralists, Pavement Group, Ugly Rhino, Pipeline Theatre Company, Spookfish Theatre, the Secret Theatre, Play on Words Productions, Bookshop Workshops, Hearth Gods, Communal Spaces, and at the Samuel French Off-Off-Broadway Short Play Festival. Dominic is a native of San Francisco, a graduate of Reed College, and is currently in the process of completing the MFA Playwriting program at Columbia University. He has also trained as a writer at the New School for Drama, the Kennedy Center, the Playwrights Foundation, and through the Pataphysics at The Flea Theater. He is represented by Alexis Williams at Bret Adams, Ltd.
Meridith Friedman. Her play The Firestorm is a current National New Play Network (NNPN) Rolling World Premiere, receiving productions in Chicago, Dallas, and Boulder. Her work has been developed and workshopped at the Kennedy Center, Chicago Dramatists, The Greenhouse Theatre Center, Curious Theatre Company, the NNPN National New Play Showcase, New Repertory Theatre, The Lark, Actor's Express, Interlochen Center for the Arts, Kitchen Dog Theater, Stage Left Theatre, LOCAL Theatre Company, The Samuel French OOB Short Play Festival, The American Southwest Theatre Company at NMSU, The Johnny Mercer Writers Colony at Goodspeed Musicals, and Florida Repertory Theatre. She was the NNPN Playwright-in-Residence at Curious Theatre Company for their 2010-2011 season, a 2012-2013 Dramatist Guild Fellow, and the recipient of a 2013-2014 Downstage Left Playwriting Residency at Stage Left Theatre. She was awarded the 2014 NNPN Annual Commission to write and develop a new play with Curious Theatre Company, The Luckiest People. Meridith has taught playwriting and screenwriting at Kenyon College, Northwestern University, Interlochen Center for the Arts, and Curious Theatre Company. She is currently working on the books for two new musicals.
Sylvia Khoury grew up in Westchester, NY but didn't speak English until she was five. Her mother is French (by way of Algeria and Tunisia) and her father is Lebanese (by way of Turkey), so French was the language of choice at home. Her full-length plays include An Inferno (New School for Drama, spring 2015) (Crashbox Theater Workshop, 2015), Coffee for Women (New School for Drama, spring 2014), and Park Beautification (Columbia University, fall 2011). Her one-act plays include Africa Day, Tilt (New School for Drama, spring 2013), and The Arab (New School for Drama, fall 2012) (Manhattan Repertory Theater, March 2013). Her radio play Playing Zelda at Ted's House was featured in the "When I Grow Up" episode of the Naked Angels podcast, Naked Radio, alongside plays by Max Posner and Anna Ziegler. She recently completed her MFA in Playwriting at the New School for Drama, where she writes primarily about the role that America plays in the wider world and our delusional senses of invincibility and isolation. She studied under Frank Pugliese, Chris Shinn, Lucy Thurber, Michael Weller, and Jon Robin Baitz. She is also the recipient of the New School's Ted Snowdon Foundation Playwriting Award. Sylvia received her bachelor's degree in Middle Eastern, South Asian, and African Studies from Columbia University in 2012, where she started the university's first multilingual literary magazine. She likes weird doodles, the history of medicine, and anything that involves Salman Rushdie or Elena Ferrante.
Will Snider was born and raised in the suburbs of Washington, D.C. His plays include How to Use a Knife, Extinction, Sundowners, and The Old Man is Dead and have been produced or developed at MCC, Ensemble Studio Theatre, #serials@theflea, FringeNYC, The Claque, SPACE on Ryder Farm, Makehouse, Columbia University, and Wabash College. He is an MFA candidate at UCSD and member of the Obie-winning playwrights group Youngblood at EST. Semi-finalist: Princess Grace Award, P73 Fellowship. He studied African history at Columbia and spent three years working in agricultural development in East Africa.
Aurin Squire is an award-winning playwright, screenwriter, and reporter. He is a recipient of the 2014 Lecomte du Nouy Prize from Lincoln Center and the Lila Acheson Wallace Playwright Fellowship at The Juilliard School, and the Act One Writing Contest at Lincoln Center Theatre. His fellowships during the 2014-2015 season have included The Dramatists Guild of America, National Black Theatre, and Brooklyn Arts Exchange. Squire graduated with honors from Northwestern University and worked as a radio reporter for the college's national newsfeed. He was also a reporter for publications like ESPN, The Miami Herald, and Chicago Tribune. After graduating from Actors Studio and New School University with an MFA in playwriting he was commissioned as a screenwriter for Moxie Pictures, adapting the novel Velocity into a movie. His dark comedy To Whom It May Concern won New York LGBT theater awards for best play, best playwright, and best actor before being optioned and remounted off-Broadway to critical acclaim at the ArcLight Theatre. He has been a guest artist and lecturer at Gettysburg College, Malloy College, and New School University. His plays have been produced at venues like Abingdon Theatre, ArcLight Theatre, Ars Nova, Barrington Stage Company, Brooklyn Arts Exchange (BAX), Cherry Lane, Lincoln Center Lab, and National Hispanic Cultural Center. He lives in New York City where he currently attends Juilliard.
The Michael Kanin Playwriting Awards program of KCACTF is sponsored by the Harold and Mimi Steinberg Charitable Trust, the National Committee for the Performing Arts, the Kennedy Center Corporate Fund, and the Blanche and Irving Laurie Foundation. Distinguished Alumni of the program include Jeff Augustin, Lee Blessing, Kirsten Greenidge, Katori Hall, Joshua Harmon, Ike Holter, Andrew Hinderaker, Quiara Alegría Hudes, Nathan Louis Jackson, Laura Jacqmin, Hansol Jung, Lila Rose Kaplan, Jim Leonard Jr., Molly Smith Metzler, Ronan Noone, Marco Ramirez, Sarah Ruhl, Jen Silverman, Phoef Sutton, Paula Vogel, Matt Williams, and Lauren Yee.
ABOUT NNPN
The National New Play Network (NNPN) is the country's alliance of non-profit professional theaters that champions the development, production, and continued life of new plays. Since its founding in 1998, NNPN has commissioned 19 playwrights, provided more than 20 MFA graduates with paid residencies, and supported over 150 productions nationwide through its innovative Continued Life of New Plays Fund, which creates "Rolling World Premieres" of new plays. Hundreds of artists have gained employment through these efforts all over the country where NNPN Member Theatres are located. In addition to The Andrew W. Mellon Foundation, NNPN receives support from the Doris Duke Charitable Foundation, the Harold and Mimi Steinberg Charitable Trust, the Shubert Foundation, and the National Endowment for the Arts. The Network is comprised of a relatively small group of 29 Core Members, who pioneer and implement collaborative new play strategies, and a growing group of Associate Members, who disseminate the Network's programs and strategies nationwide. In April 2015, NNPN received the Washington Post Award for Innovative Leadership at the annual Helen Hayes Award Celebration. Visit www.nnpn.org.
NNPN's Core Member theaters are: Actor's Express Theatre (Atlanta), Actor's Theatre of Charlotte (Charlotte, NC), Borderlands Theater (Tucson), Cleveland Public Theatre (Cleveland, OH), Contemporary American Theater Festival (Shepherdstown, WV), Curious Theatre Company (Denver), Florida Studio Theatre (Sarasota), Fountain Theatre (LA), Horizon Theatre Company (Atlanta), InterAct Theatre Company (Philadelphia), Kitchen Dog Theater (Dallas), Magic Theatre (San Francisco), Marin Theatre Company (Mill Valley, CA), Milagro (Portland, OR), Mixed Blood Theatre Company (Minneapolis), New Jersey Repertory Company (Long Branch), New Repertory Theatre (Watertown, MA), New Theatre (Coral Gables, FL), Orlando Shakespeare Theater (Orlando), Performance Network Theatre (Ann Arbor, MI), Phoenix Theatre (Indianapolis), Playwright's Theatre of New Jersey (Madison), Prop Thtr Group (Chicago), Riverside Theatre (Iowa City, IA), Salt Lake Acting Company (Salt Lake City), San Diego REPertory Theatre (San Diego), Southern Rep (New Orleans), Unicorn Theatre (Kansas City, MO), and Woolly Mammoth Theatre Company (Washington, D.C.).
EDUCATION AT THE KENNEDY CENTER
The Kennedy Center retains its commitment as the nation's cultural center to educating and enlightening children and adults in Washington and around the country. The Center's national education programs include: Ensuring the Arts for Any Given Child, which works with 14 municipalities and their school districts around the country to develop a long-range strategic plan for arts education; ARTSEDGE, a website that offers standards-based materials for use in and out of the classroom; Partners in Education, which forges relationships between an arts organization and its neighboring school systems to build effective arts education programs for teachers and teaching artists; Kennedy Center Alliance for Arts Education Network, which works with 33 state organizations on arts education policy issues; Explore the Arts, which provides insight into the cultural and historical context of the works presented on stage and sparks dialogue between audiences and the artists who have created the performances through participatory workshops, demonstrations, panels, master classes, and open rehearsals; and the Kennedy Center/Stephen Sondheim Inspirational Teacher Awards, which acknowledge teachers of grades K-12 whose efforts have made a significant impact on their students.
In and around D.C., the Kennedy Center's programs include Changing Education Through the Arts, a program that works with 15 schools in the area to affect long-term change in school culture through professional learning in arts integration; Professional Development Opportunities for Teachers, which trains Washington-area educators to teach the arts or other subject areas through the arts; and Washington, D.C. Partnership Schools, where the Center provides resources and teaching artist residencies to 20 elementary, junior, and senior high schools in Washington, D.C. The Center also mounts more than 100 events and performances of theater, music, dance, and opera throughout the season for more than 100,000 local school-aged children.
In addition, the Center offers multiple skill development programs for young artists and professionals both locally and nationally, including the National Symphony Orchestra's Youth Fellowship Program, Summer Music Institute, and High School Competition; Washington National Opera's Domingo-Cafritz Young Artist Program, Opera Institute at American University, and Kids Create Opera Partnership; the biennial New Visions/ New Voices forum for development of new plays for young people; Exploring Ballet with Suzanne Farrell; Betty Carter's Jazz Ahead; VSA's Playwright Discovery Program, Young Soloists, and Visual Arts Programs; arts administration internships; and the Kennedy Center American College Theater Festival, which directly impacts thousands of university and college theater students and faculty.
More Hot Stories For You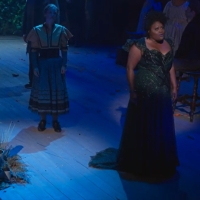 Video Exclusive: Nova Y. Payton Performs 'Children Will Listen' in INTO THE WOODS at Signature Theatre

December 1, 2022

Watch an exclusive video of Nova Y. Payton singing 'Children Will Listen' Signature Theatre's production of Into the Woods!
---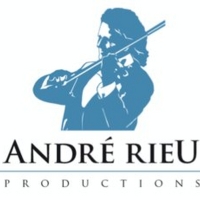 The "King Of Waltz" Bringing Musical Extravaganza To UBS Arena At Belmont Park On September 17

November 30, 2022

Petaluma's premier theater company, Cinnabar Theater, under the leadership of Artistic Director Nathan Cummings and Executive Director Diane Dragone, is proud to host a "Swingin' New Years Eve" concert, Saturday December 31st, at 7:30pm.
---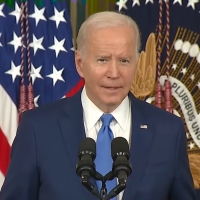 President Joe Biden and Vice President Kamala Harris to Attend 45th Annual Kennedy Center Honors

November 29, 2022

President Biden, First Lady Jill Biden, Vice President Kamala Harris, and Second Gentleman Douglas Emhoff will attend the 45th Kennedy Center Honors on Sunday, December 4.
---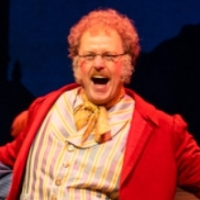 Photos: First Look At A CHRISTMAS CAROL At Ford's Theatre

November 28, 2022

See photos of Charles Dickens's 'A Christmas Carol' returning to the historic Ford's Theatre with the revelry and magical moments audiences have come to know and love.
---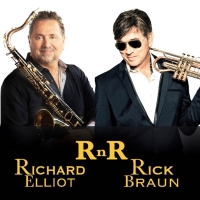 King Center & Brevard Music Group Announces R N R - Richard Elliot & Rick Braun This April

November 28, 2022

The King Center for the Performing Arts along with Brevard Music Group / Regalitos Foundation announces a new show coming to the King Center! "R n R – Richard Elliot and Rick Braun" performing LIVE at the King Center on Saturday April 1 at 7:30 PM.  Tickets on sale this Friday!
---